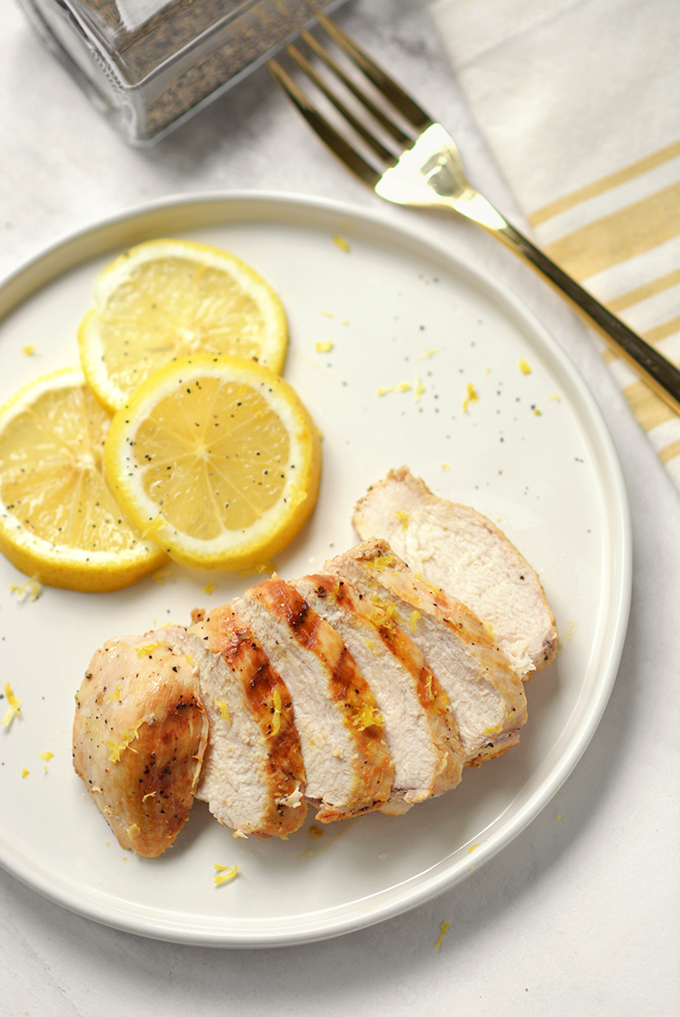 Easy Lemon Pepper Chicken Marinade
Author: Rachel Hanawalt
Prep time: 30 mins
Total time: 30 mins
Meet your new weeknight staple! This easy-to-make, widely-loved chicken marinade recipe pairs well with an endless variety of seasonal sides!
1-2 lbs chicken in the cut of your choice
¼ C olive oil
4 Tbsp fresh lemon juice (about 2 lemons)
1 tsp salt
½ tsp black pepper
Trim the skin or any excess fat from your chicken.
Whisk together the olive oil, lemon juice, salt, and pepper. Allow the chicken to marinate for 30 minutes to an hour before cooking.
Grill, sauté, or bake the chicken based on your preference. As such the cooking times will vary based on cooking method and the size of the cut. For your benefit I have general cooking guidelines listed in my blog post. Regardless of what method you use to cook your chicken, it should reach an internal temperature of 165ºF for food safety.
Freezing Instructions: Add marinade and raw chicken in a freezer safe bag. Seal the bag removing any excess air. Store in the freezer for up to 6 months. To prepare, thaw in the refrigerator for 24 hours and then cook per the instructions in the recipe.

This recipe can be used on a whole piece of chicken or on cubed chicken for a sautéing, grilling, or baking. Double this recipe if marinating a whole hen.
Recipe by
Simple Seasonal
at https://simpleseasonal.com/recipes/easy-lemon-pepper-chicken-marinade