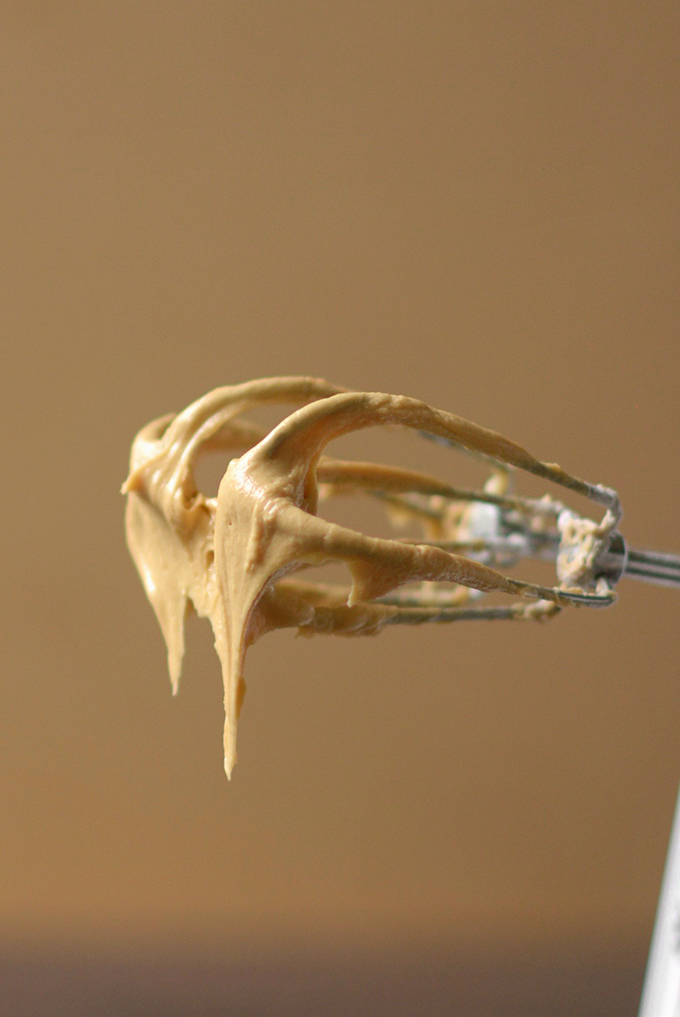 Author: Rachel Hanawalt
Prep time: 20 mins
Total time: 20 mins
Creamy and delicious dulce de leche caramel is the star of the show in this tasty topping that pairs perfectly with traditional cakes as well as a variety of fall flavors.
½ lb softened butter (2 sticks)
1 C dulce de leche
1 tsp vanilla
⅛ tsp salt
2 Tbsp heavy whipping cream
5-6 C sifted confectioners sugar
4 Tbsp sifted flour
Using an electric mixer, cream together the butter and the dulce de leche until smooth and fluffy.
Add vanilla, salt, and whipping cream to the bowl and beat for another minute.
Add 5 cups of confectioner's sugar and 4 Tbsp of flour to the bowl intermittently. Gently beat the sugar into the butter and dulce de leche mixture, so that the sugar doesn't fly out of the bowl.
After all of the confectioners sugar and flour are incorporated, beat the frosting for at least 10 minutes so that it becomes fluffy. If you would like your frosting thicker, add a 6th cup of confectioner's sugar as needed.
This recipe makes enough frosting to frost a two layer, 12-inch-round cake.
Recipe by
Simple Seasonal
at https://simpleseasonal.com/recipes/meal-types/desserts/dulce-de-leche-frosting