Summer Apricot Cocktail – Why is the humble little apricot held in such high esteem all over the world? This sweet and tangy summer sipper may hold some clues to the mystery!
With fresh, delicious apricots ripe on the trees, I knew it was time to get to work on a new seasonal cocktail.
While I've never considered the apricot an especially remarkable fruit, I uncovered some information about them during my research that I found to be quite surprising. As it turns out, this humble little fruit that so often plays second fiddle to the peach has quite an interesting back-story.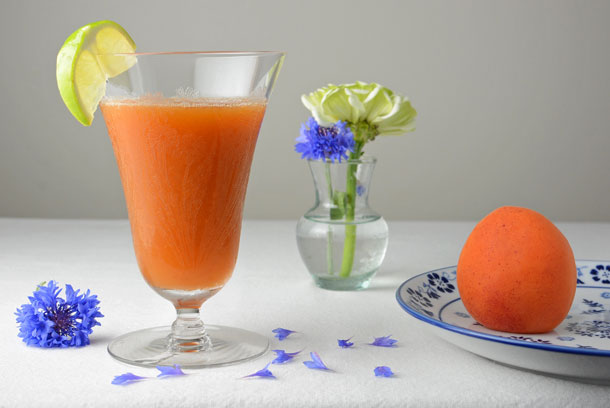 If you're thinking that apricot trees were growing wild when the pilgrims landed at Plymouth Rock, you'd be mistaken. In fact, subsequent English settlers brought seedlings along with them, introducing the trees to the Colonies of the New World.
Meanwhile, on the west coast, Spanish missionaries had also introduced the fruit with great success. So much, in fact, that to this day the overwhelming majority of all US commercial apricot production is done in California.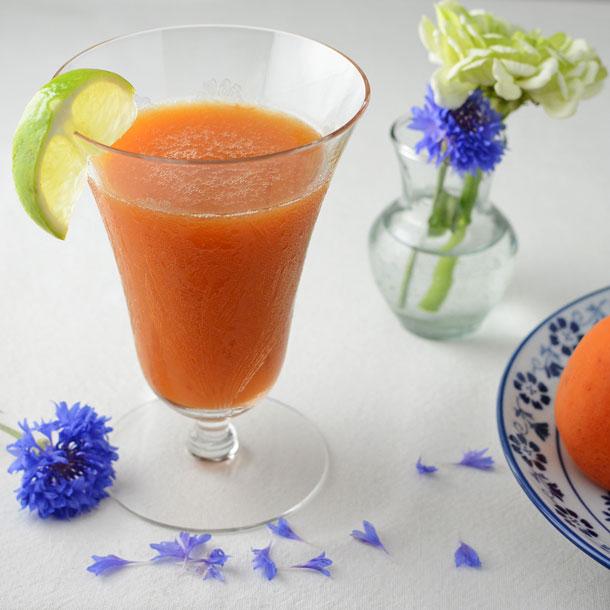 The origins of the fruit are disputed, but the most popular notion is that they are native to Armenia, nestled between the Black Sea and the Caspian Sea and flanked by Iran to the East and Turkey to the West.
The fruit eventually found its way to Greece, purportedly thanks to the armies of Alexander the Great, and from there spread throughout the Greco-Roman world into Europe.
Apricots are "stone fruits," like peaches and plums, which contain a large kernel or pit in the center. The oil of the apricot kernel is very sweet and used in ways that may surprise you. For example, did you know that pressed apricot kernels, not almonds, are used to make amaretto liqueur? This despite the fact that most amaretto is packaged with images of almonds adorning the bottles.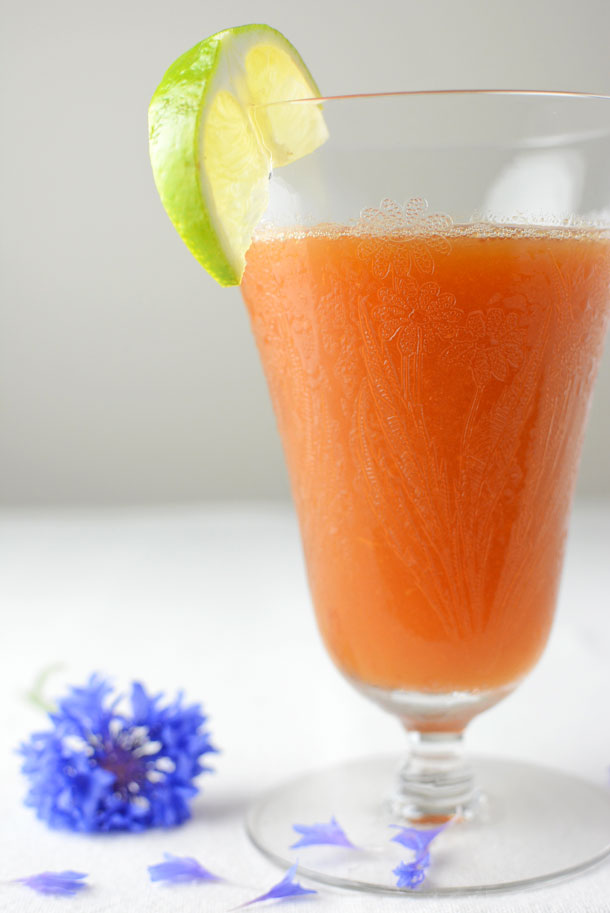 Perhaps the most enjoyable information I uncovered about the apricot is the variety of ways in which it is referenced culturally around the world.
In Egypt, for example, you'll hear the expression "maybe in apricot season" used as a sarcastic retort when someone makes a brash claim that they'll do something. A close American equivalent would be something along the lines of "yeah, we'll see about that."
The Chinese associate apricots with education and medicine. There is a poetic expression that can be found in Chinese writing which refers to physicians as "expert of the apricot grove." This is largely due to the medicinal use of apricot kernel oil.
The fruit has medicinal implications in other cultures as well, including everything from treating tumors to relieving constipation (hint: don't eat more than three in one sitting).
Shakespeare even attributes an aphrodisiac quality to the apricot in A Midsummer Night's Dream. This goes rather hand-in-hand with another historical European belief that apricots can induce childbirth. Of course, this is a cocktail recipe, and too many of those have been known to induce childbirth as well. But I digress…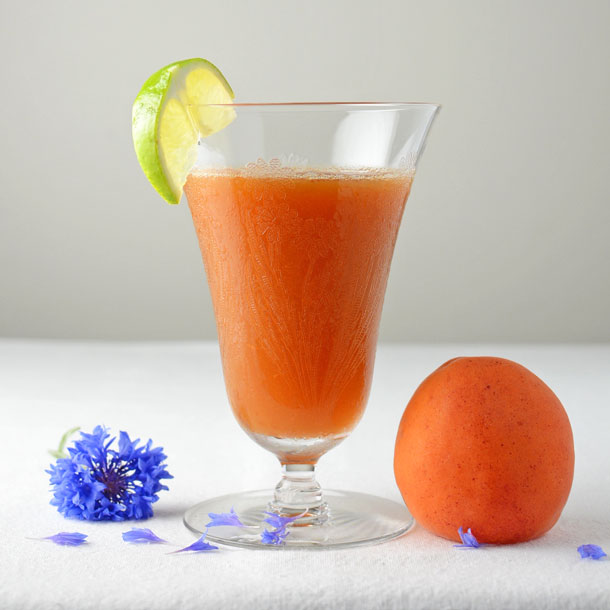 Hopefully you learned something today and discovered that there's more to the apricot than you may have thought. The next time you have friends over, why not serve some delicious apricot cocktails? You'll be able to share all of the interesting facts you learned about apricots. I'm sure they'll leave thoroughly impressed and will tell all of their friends and coworkers how charming and intelligent you are. Well, maybe in apricot season…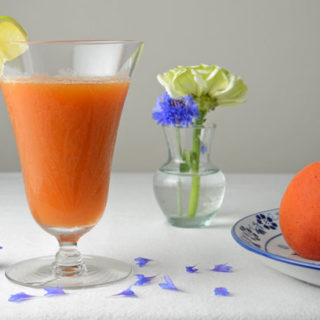 Summer Apricot Cocktail
Yield: 1

Prep Time: 5 minutes

Total Time: 5 minutes

Why is the humble little apricot held in such high esteem all over the world? This sweet and tangy summer sipper may hold some clues to the mystery!
Ingredients
1 whole apricot, pitted and quartered
1 tsp light brown sugar
2 oz gin
1/2 oz dry vermouth
1/4 tsp hazelnut extract
Squeeze of lime juice (from a 1/8 lime wedge)
Instructions
In a cocktail shaker, muddle the apricot and brown sugar until all the juices have been released.
Fill the shaker 3/4 full with ice.
Add the gin, vermouth, and hazelnut extract.
Squeeze a small amount of juice from a lime wedge (about 1/8 of a lime) on top and shake vigorously.
Strain with a Hawthorne strainer into a hurricane glass and enjoy!
More Apricot Recipes…