Homemade Cajun Remoulade Sauce – Turn up the heat at your next party with this creamy, zesty, kicked-up Cajun-style sauce!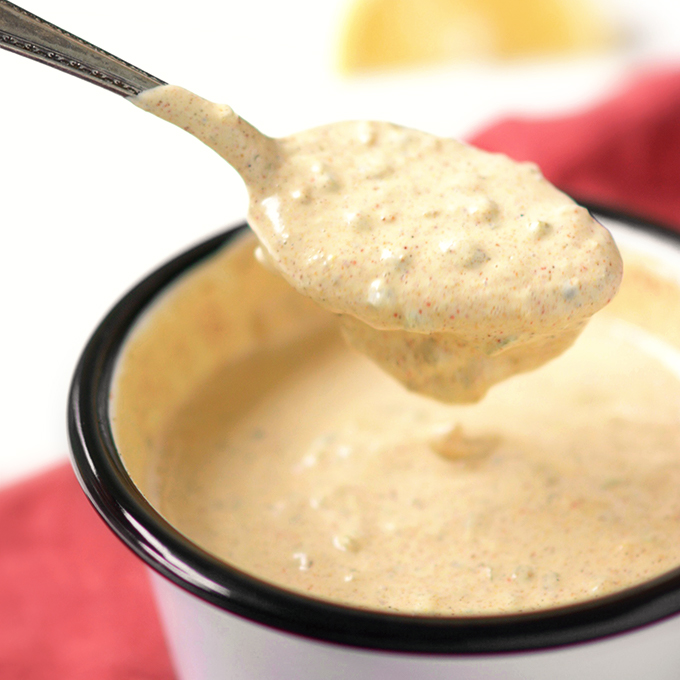 Today's recipe for Homemade Cajun Remoulade Sauce is a sister post to my last recipe for Fried Green Tomatoes, which by the way, is an AMAZING combination. I've decided to also give this sauce it's own blog post because remoulade sauce is just as amazing on many other things!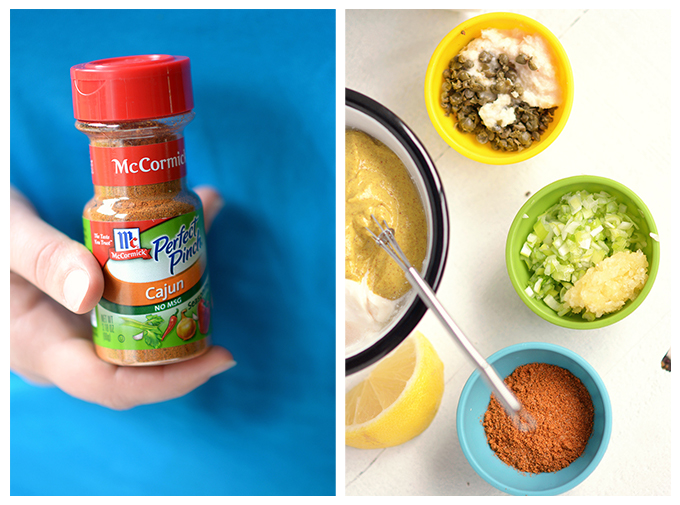 So, what exactly is remoulade sauce? Today's recipe is definitely an American version of the sauce (from Louisiana), but it's thought to have French origins. This makes total sense because of the French Creole influence in Louisiana cooking. The French version is a mayonnaise-based sauce with additions such as capers, gherkins, mustard, herbs, and sometimes horseradish. This Cajun version kicks it up a bit with Worcestershire sauce and Creole seasoning. I'm not going to say that the Louisiana version is better than the French version, but this stuff is tangy and creamy like the original sauce with that oh-so-good addition of HEAT! 👹🔥❤️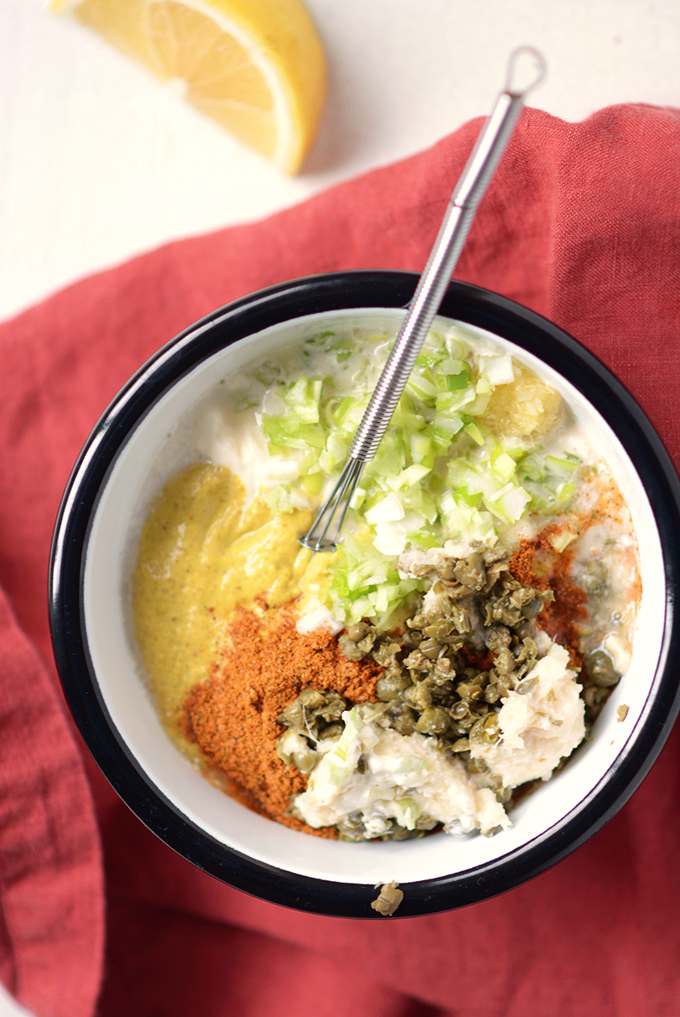 Now, what to serve your Homemade Cajun Remoulade Sauce with? As aforementioned, it's amazing with Fried Green Tomatoes. Other vegetables it compliments include asparagus, artichoke, and crudités. It's tasty with hardboiled eggs atop iceberg lettuce, and perhaps its most popular application is with cocktail shrimp and other shellfish.
Turn up the heat at your next party with this tasty, Americanized sauce, and it's sure to be a hit!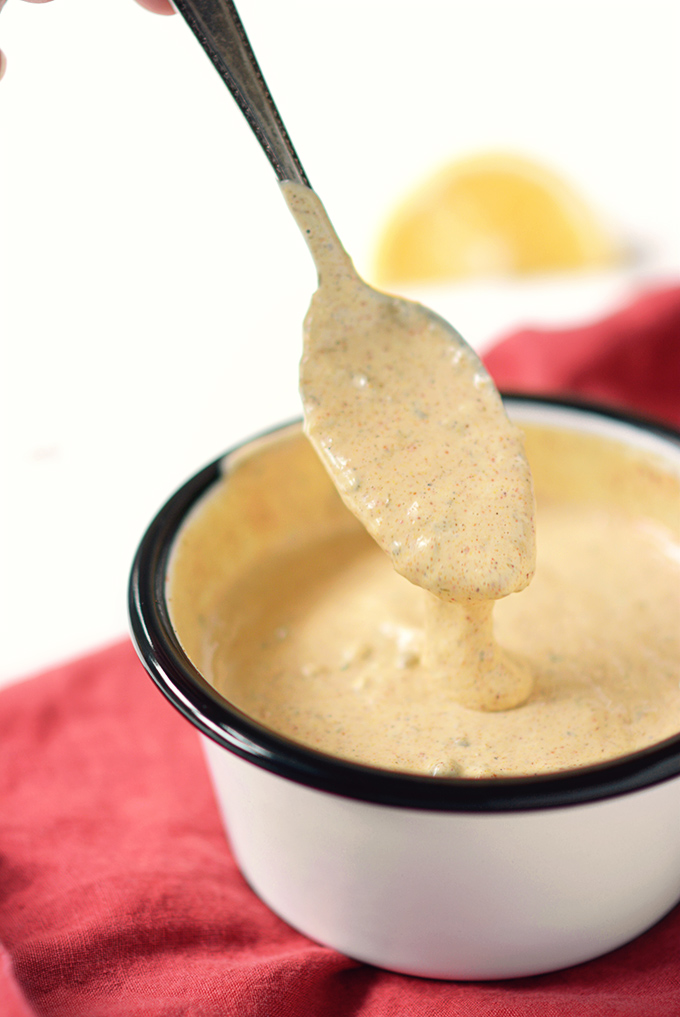 Homemade Cajun Remoulade Sauce
Turn up the heat at your next party with this creamy, zesty, kicked-up Cajun-style sauce!
Ingredients
1 C mayo*
3 Tbsp Creole mustard or coarse grain dijon mustard
2 tsp spicy or extra hot prepared horseradish
2 Tbsp lemon juice
1 tsp Worcestershire sauce
3 tsp Creole seasoning
¼ tsp paprika
2 cloves minced garlic (about 1 tsp)
2 minced green onions (about 2 Tbsp)
4 tsp minced capers
cayenne pepper to taste
Instructions
In a small mixing bowl mix together all of the ingredients until evenly combined. If you like your remoulade sauce extra spicy you can add cayenne pepper to taste.
Serve immediately or store covered in the refrigerator for up to one week.
Notes
*To make dairy-free and/or vegan, substitute regular mayo with a dairy-free and/or egg-free alternative.
More sauces I think you'll enjoy…