Colonial Spirits: Book Review and Two Warming Winter Cocktails – We review two recipes from the book Colonial Spirits, the story of how alcohol fit into the everyday lives of early Americans.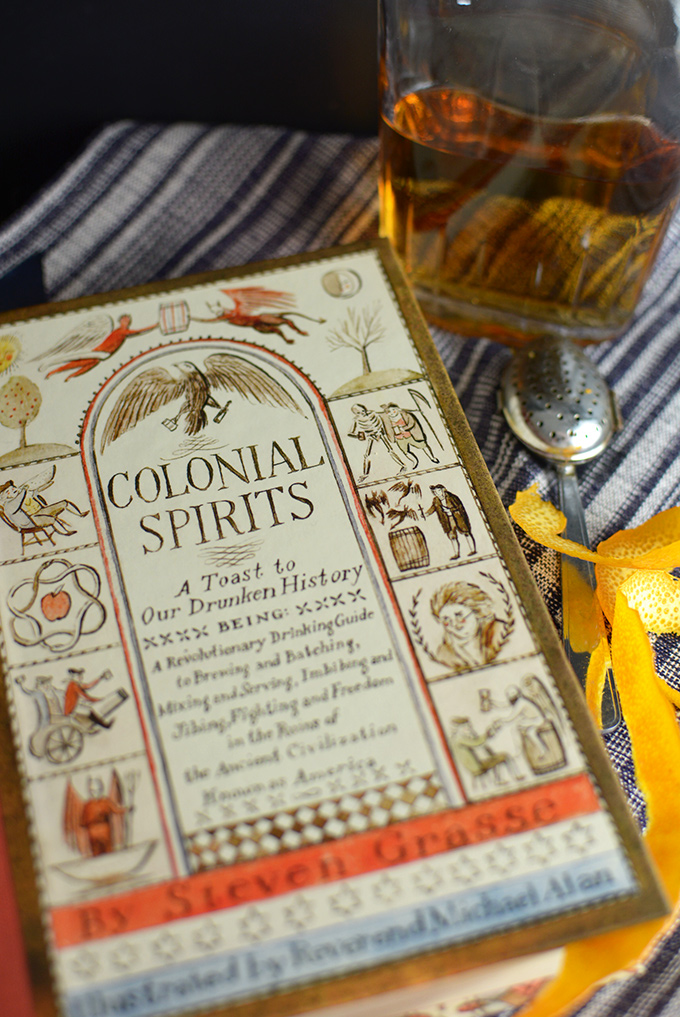 Just before Christmas, Rachel and I received a package from our friends at Art in the Age, the Philadelphia-based maker of some of our favorite liqueurs and cordials, such as Black Trumpet Blueberry Cordial. Inside was a copy of Colonial Spirits: A Toast to Our Drunken History.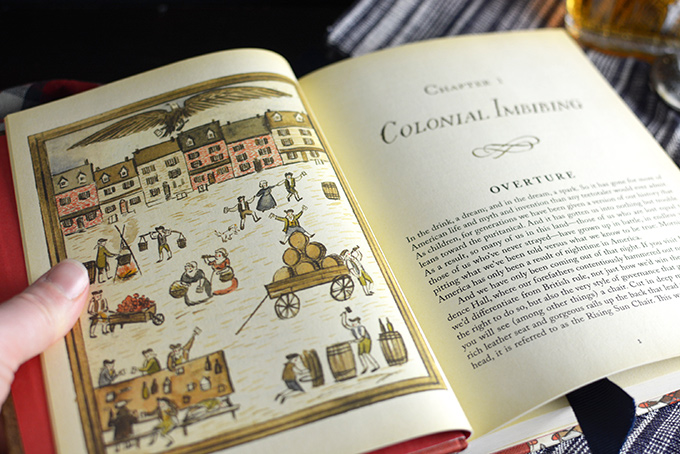 Steven Grasse, the evil genius behind the company and creator of such notable spirits as Hendricks Gin, Sailor Jerry Rum, as well as a host of other esoteric libations, recently penned this exploration of alcohol in colonial America – namely, the history, recipes, and attitudes surrounding how it fit into everyday life. And let me tell you – it's fascinating. The book is divided into chapters that cover specific genres of alcoholic beverages (beer, wine, cider, etc.) and combine a wonderful mix of humorous vignettes on the subject as well as a sampling of historical drinks with recipes that recreate the spirit of the original using modern – and sometimes much safer – ingredients. The writing style is witty and accessible, and the illustrations by Reverend Michael Alan add a wistful Colonial-style flourish.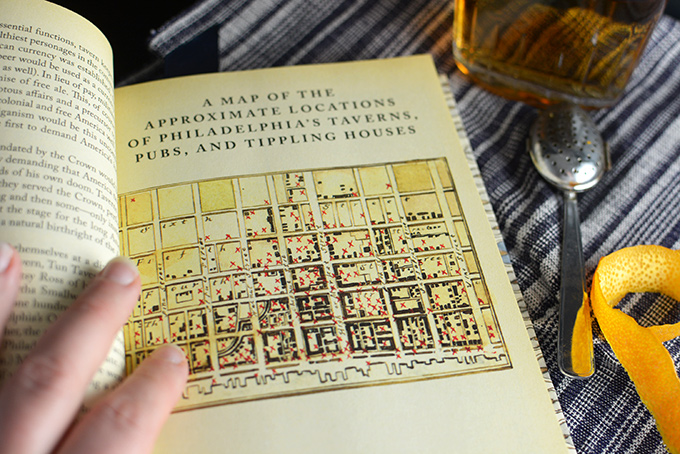 As a special treat, they sent along all the trappings to create a couple of select recipes from the book, as well as some swag from their Old City cocktail shop and tasting room.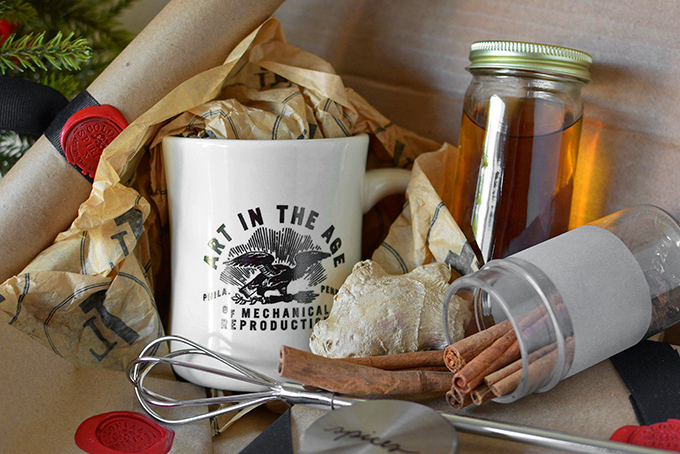 While this winter has been unusually mild, tonight there is a bitterly cold wind blowing outside and the prospect of a warming beverage is quite appealing. That said, we started with the hot toddy recipe – a drink that's still popular today, despite its ancient heritage. A combination of whiskey, honey, hot water, and spices, it has a warm, soothing effect that's hard to beat when trying to shake off the cold and wet.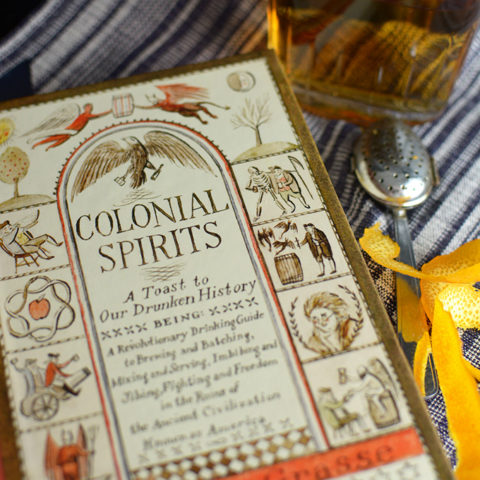 Hot Toddy
Yield: 1

Prep Time: 5 minutes

Cook Time: 5 minutes

Total Time: 10 minutes
Ingredients
2 oz whiskey
1 Tbsp honey
1 tsp dried spruce tips or rosemary
zest of 1/2 orange
1 C boiling water
Instructions
In a heatproof mug or container, combine the whiskey and honey. Pace the spruce tips and orange zest in a tea infuser (or bundle them in a piece of cheesecloth tied with butcher's twine) and place in the mug or container.
Pour in the boiling water; cover the mug or container with a small plate or saucer and steep for 5 to 10 minutes. Remove the tea infuser and serve immediately.

Next, we headed in a more distinctly Colonial vein and tried out the lambswool – another hot, warming drink best served on cold, rainy nights. The lambswool takes a bit more preparation, as it involves baking apples until they're soft, mashing them with a fork, and combining them with warmed ale infused with spices. The final step involves frothing the drink with a whisk to give it that distinctive "lambswool" appearance. If this all sounds too complicated, allow me to add this note – preparing this drink will make your home smell amazing…
If you want the Lambswool recipe, along with a host of other tasty and unique recipes that pay tribute to the creativity and ingenuity of America's earliest citizens, I highly recommend you consider purchasing a copy of Colonial Spirits.