Freezer English Muffin Mini Pizzas – Their minuscule size and top-quality ingredients make these prep-ahead convenience foods the perfect combination of fun and healthy!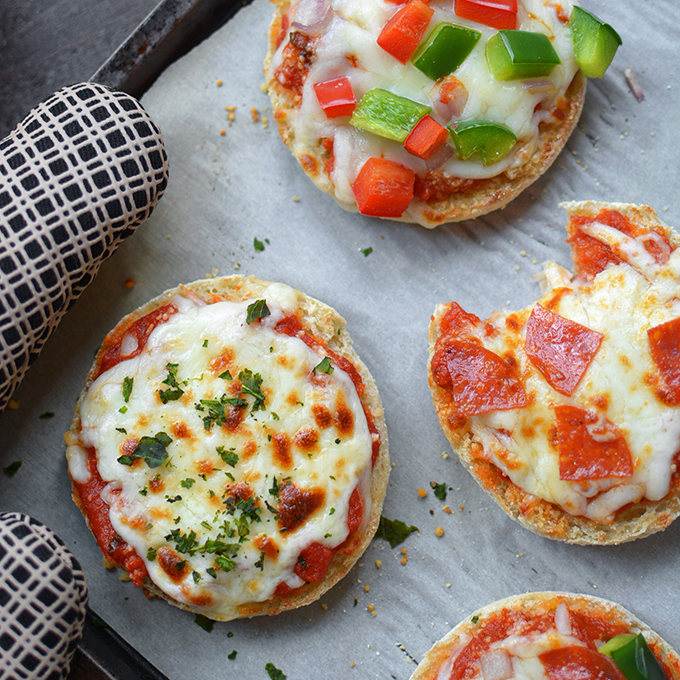 Today I'm sharing with you one of my simplest, yet favorite recipes. I have many fond childhood memories of making these cheesy, saucy, crunchy English Muffin Mini Pizzas with my mom. Now that I'm grown, I make them with my family, and they're just as big of a hit now as they were back then. I've taken my mom's recipe a step further and figured out how to make and freeze them in advance, so that I always have a tasty meal at the ready. They're made from all-natural ingredients too, and I even sometimes top them with some veggies. That means these mini little baby pizzas are convenient and healthy!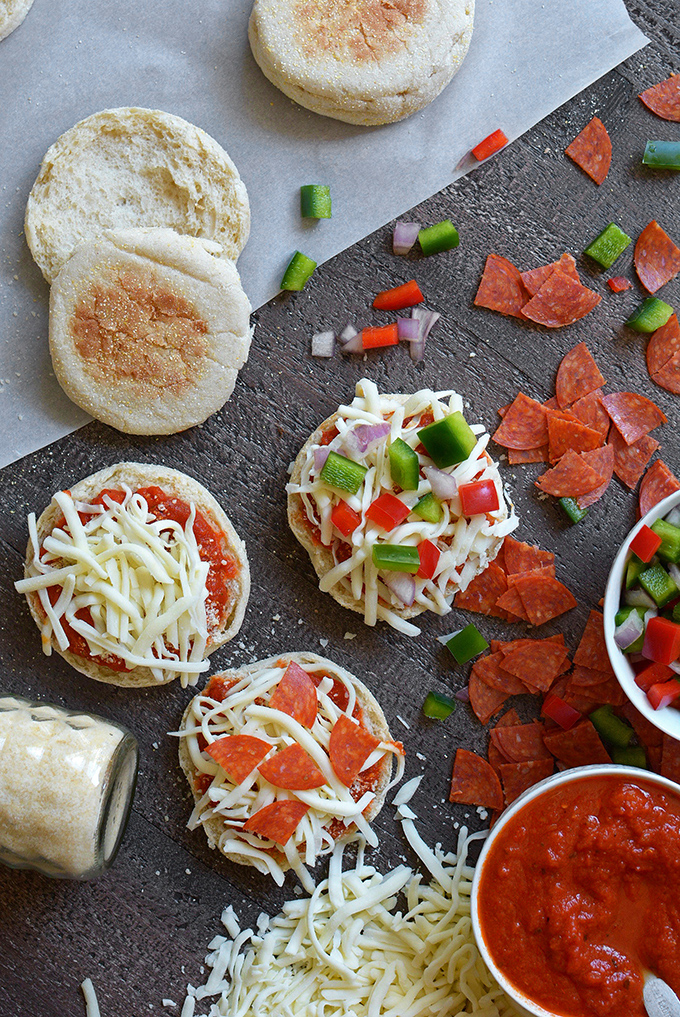 If you want the recipe for transforming English Muffin Mini Pizzas into a convenient freezer food, click here to head over to the full blog post on Simple As That, where I'm a contributing writer. I hope to see you there!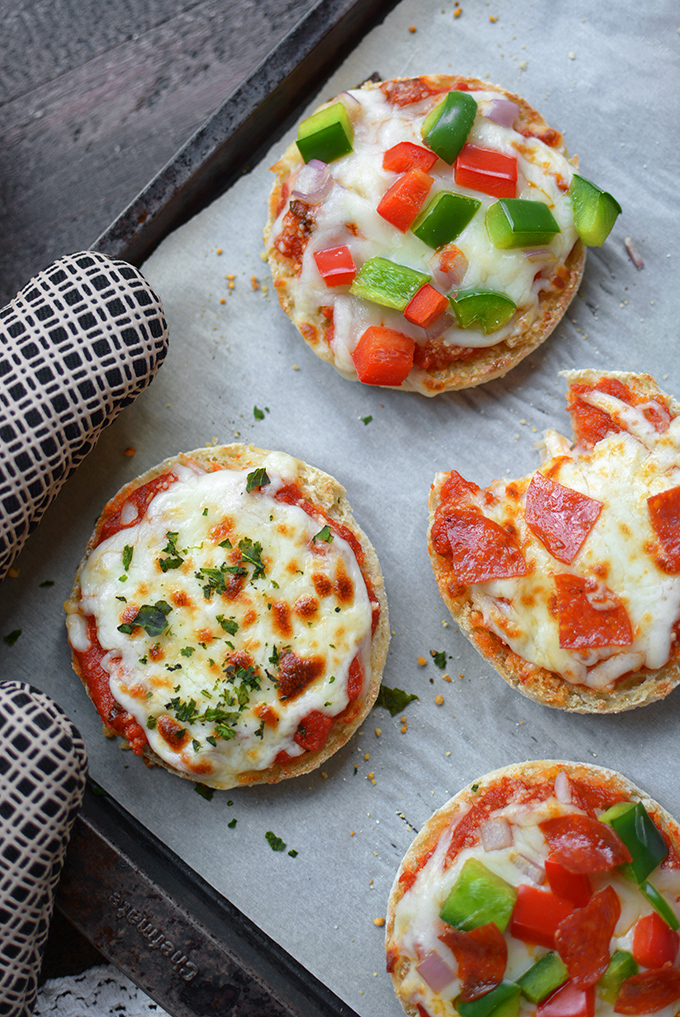 Some more freezer friendly inspiration…