Belgian Chocolate Shortbread Cookies – Indulge your inner chocoholic with these buttery and delicious shortbread cookies dusted with Belgian chocolate shavings!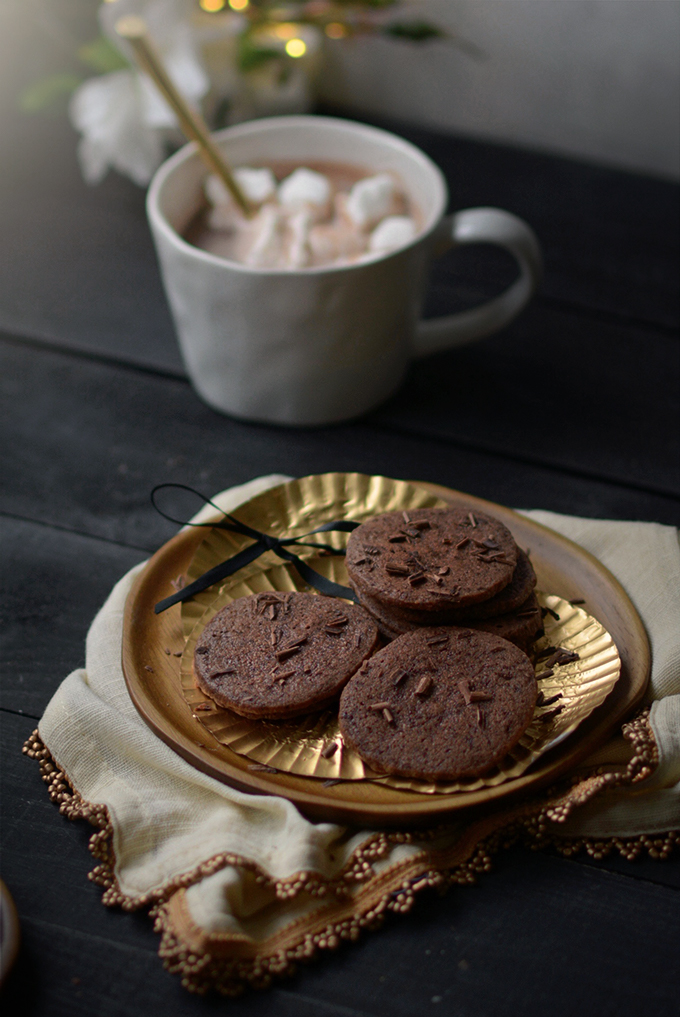 Well, this year I did it. Black Friday. 😱
When you live near a major metropolitan area a normal day always consists of some baseline traffic and congestion. Black Friday is a whole new ball game, though, with overflowing parking lots and lines that wrap around to the back of stores. Wading through the sea of people, I got some great deals on Christmas gifts for my family. Personally, I like the buzz, but for many people it's a great time to start stress-eating Christmas cookies.
By far the best Black Friday deal I took advantage of was an early Christmas gift to myself: a Shark ION ROBOT vacuum! I've liked the idea of a robot doing my housework for me since I was a kid and had to do chores. At some point I saw the Jetsons and have since thought that Rosie would be a nice addition to the family.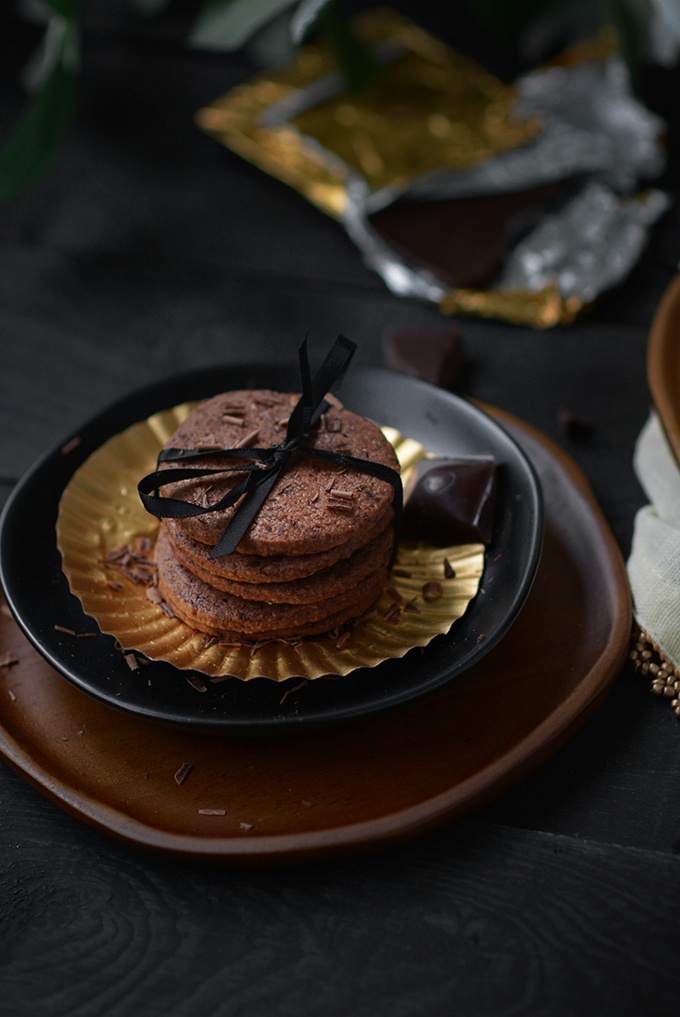 For the last few years I've been waiting and waiting and waiting for the robot vacuum cleaners to come down in price. This Black Friday was finally my moment! I happened on a display and there was ONE left. It was like a light was shining down from heaven onto my robot and the angels were singing. It was 50% off, plus I had an additional 20% off coupon. At that point, I decided that no one else could have that vacuum unless they pulled it from my cold, dead hands.
When I brought my robot home my husband and kids went nuts over it. Like me, my husband is happy for anything to reduce our domestic work burden. We both work, after all. The kids just thought it was cool. It even spurred my 7-year-old onto cleaning up the toy clutter in his room so it could roam unhindered. My 2-year-old likes to follow it around saying "Bot Bot! It's a Bot Bot!" Thus, the vacuum is now a part of our family and affectionately called Bot Bot.
For me, Black Friday is the official start of the Christmas season. Aside from the general mood of fighting through crowds to get the best deal, it's also when I start to get into the joyful spirit of the season. From Christmas music and decorating my home to spiked hot chocolate and making Christmas cookies!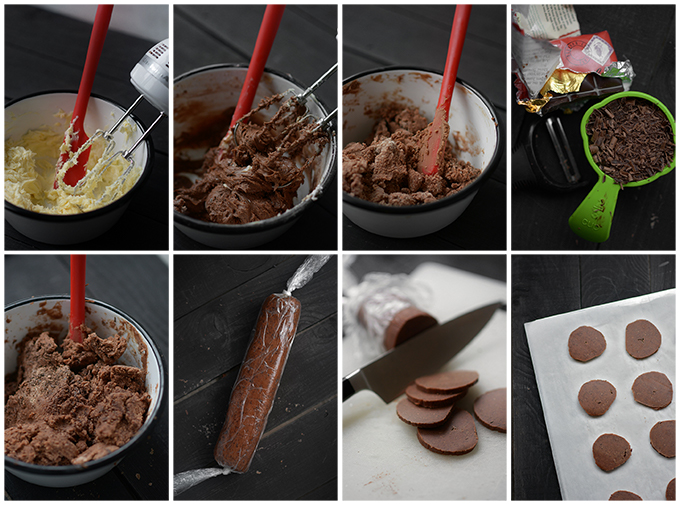 Shortbread, in all it's forms, is my all-time favorite Christmas cookie by far. In keeping with that love, the last couple of Christmas seasons I've created unique shortbread cookie recipes. The first was Chocolate Dipped Orange Shortbread Cookies which boast the flavoring of Cointreau. The second was my Cherry Almond Short Bread Cookies which have a festive cherry color from maraschino cherries.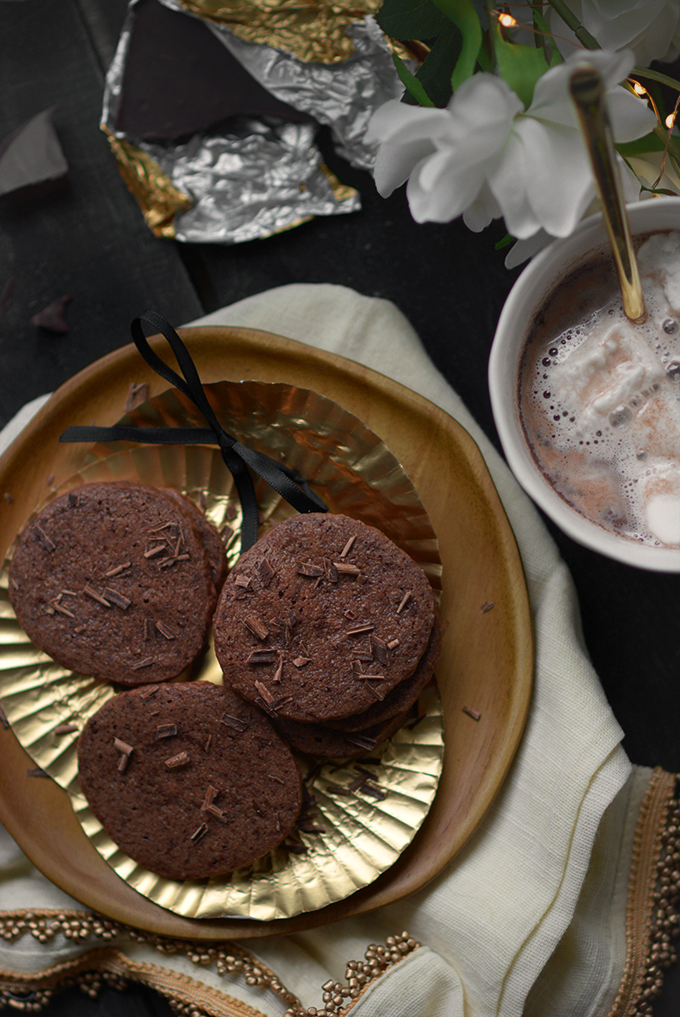 This year I just had to keep the pattern going so I came up with Belgian Chocolate Shortbread Cookies. I'm unapologetically a chocoholic and if you are too, I know you'll love this cookie. The chocolate-based cookie with Belgian dark chocolate shavings is buttery and rich. If you love chocolate you'll just want to keep eating them until they're gone!
They pair perfectly with my two other shortbread cookie recipes so I recommend making all three, whether it be for yourself or as a gift. The only caution I have for you is that shortbread cookies inherently make a lot crumbs when you munch on them. Lucky for me I have Bot Bot. 😉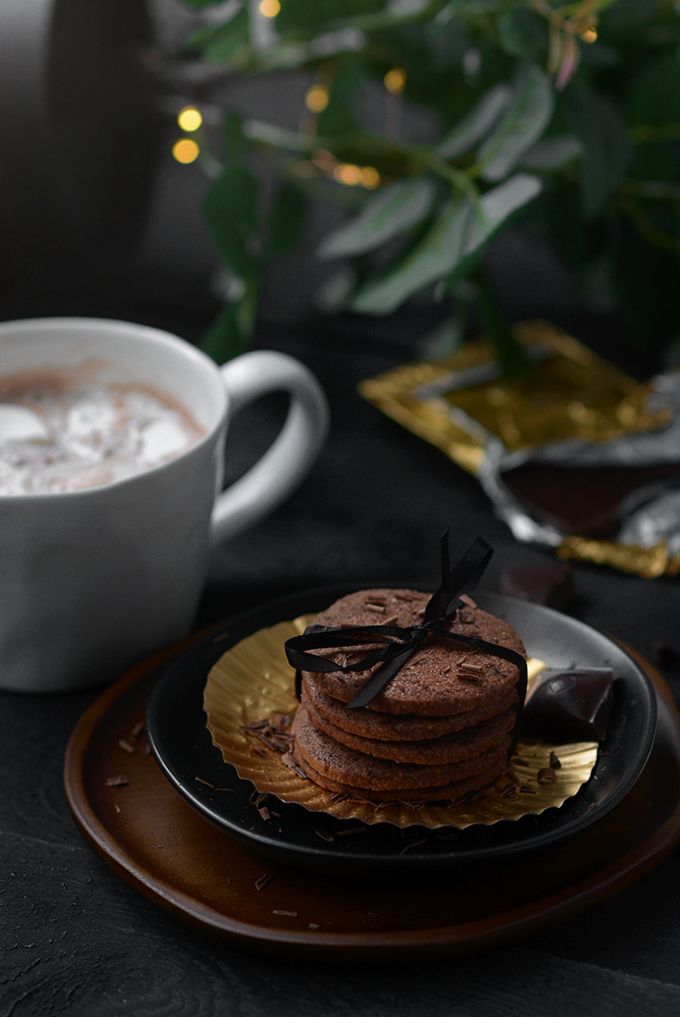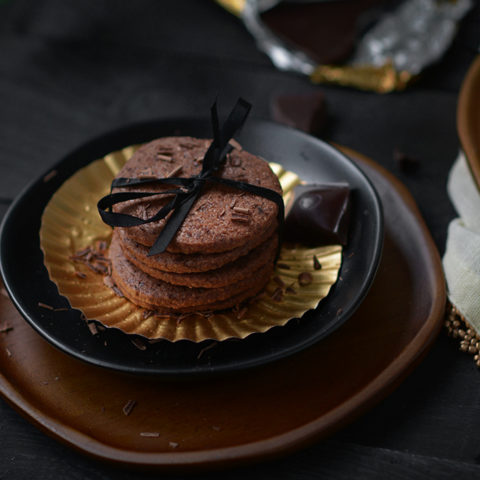 Belgian Chocolate Shortbread Cookies
Yield: 24 cookies

Prep Time: 20 minutes

Cook Time: 10 minutes

Total Time: 30 minutes

Indulge your inner chocoholic with these buttery and delicious shortbread cookies dusted with Belgian chocolate shavings!
Ingredients
1 C butter at room temperature
3 Tbsp Belgian cocoa powder*
1 C unsifted powdered sugar
1 tsp vanilla
2 C unsifted flour
2/3 C Belgian dark chocolate shavings*
Instructions
In a medium sized mixing bowl, cream the butter and vanilla. Intermittently add powdered sugar and cocoa powder and cream together with a hand mixer until smooth.
Add flour to the bowl and work into the butter and sugar mixture using a spatula or your hands. Take care not to over-mix.
Once the flour is mostly incorporated fold in the chocolate shavings. You're going for well-combined, but not beaten. To make the chocolate shavings, run a vegetable peeler along a chocolate bar.
Scoop the mixture into the middle of a piece of plastic wrap, mold into a log shape about 1½ inches in diameter, then roll up in the plastic wrap and tie off the ends. Allow it to chill in the freezer for 1 hour or in the refrigerator overnight.
After the dough has chilled, preheat your oven to 350ºF. Cut the dough out of the plastic wrap and cut in ⅛ inch thick slices. Place on a cookie sheet covered with parchment and bake for 9-11 minutes or until the cookies no longer look doughy.
Notes
*If you have trouble finding a Belgian chocolate bar or cocoa power, substitute with another high-quality product. It will still be delicious!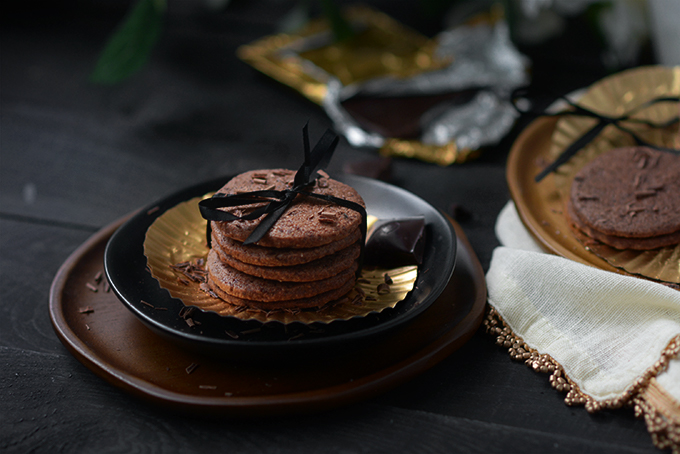 You May Also Enjoy…