Corn Fritters with Chives – Full of comfort food goodness, there's no wrong way to serve this tasty, Pennsylvania Dutch-inspired side!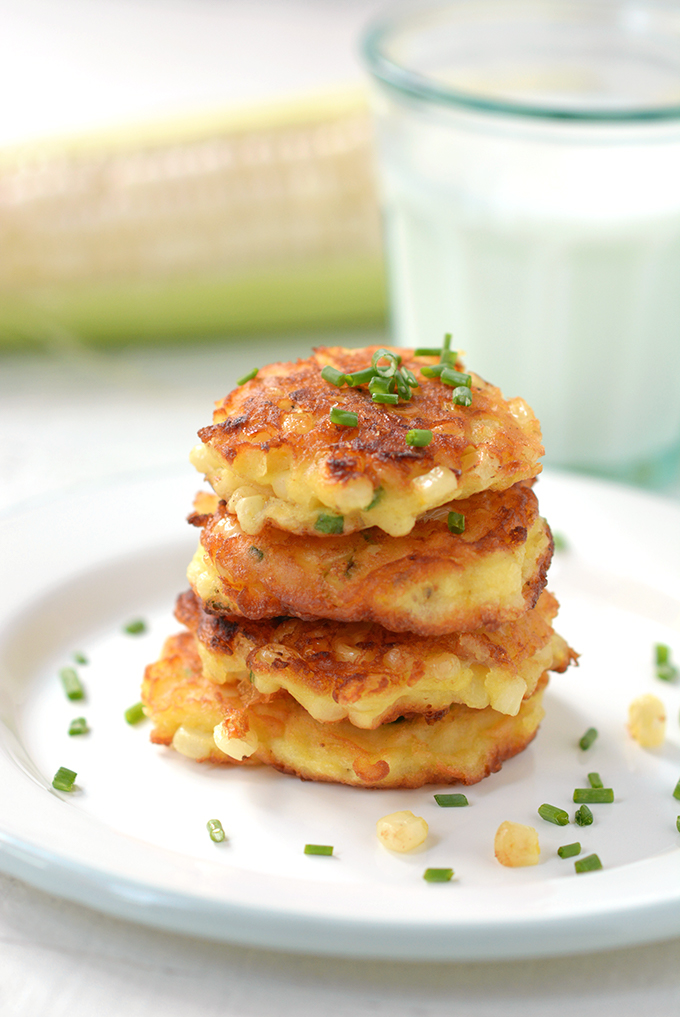 Growing-up in an area with somewhat of a Pennsylvania Dutch influence, corn fritters could be found on many a local diner's menu. The funny thing is, I never tried them until after I met my husband, who grew up in a community that was almost exclusively Pennsylvania Dutch.
I immediately found corn fritters to be delicious and have since wondered what took me so long to give them a try! My children won't suffer the same delayed-corn-fritter-tasting fate as I, however. I've started making my own.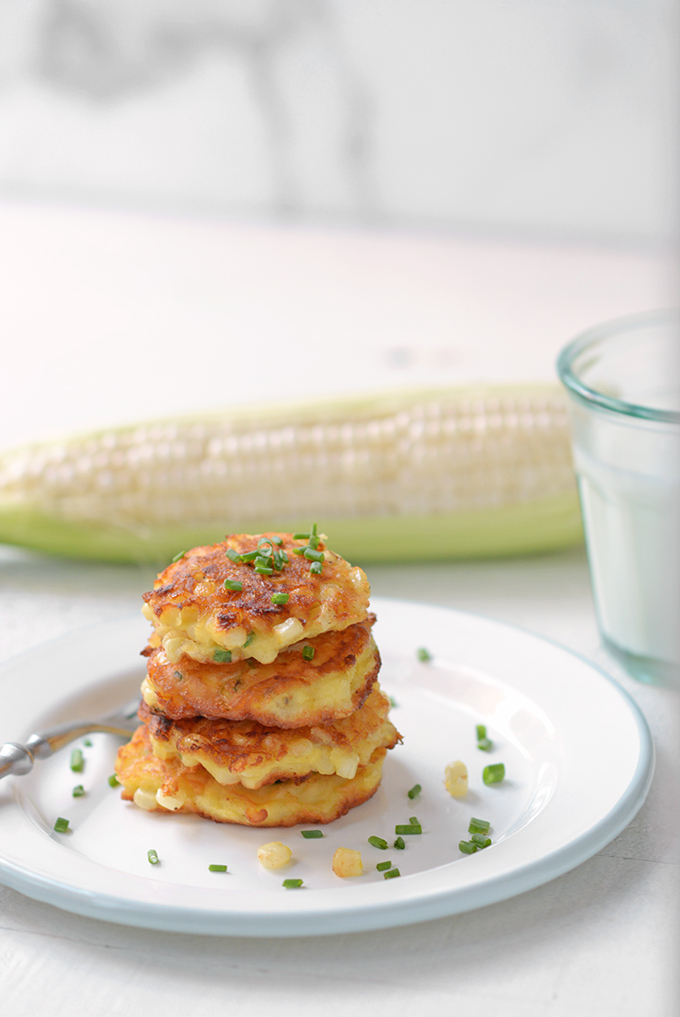 Different variations of corn fritters can be found all over America. My recipe for today is based on a recipe from my mainstay Mennonite Community Cookbook.
On a side note, a lovely patient of mine and her mother gave me my cookbook as a wedding gift years ago, and every time I use it I think of them. 💗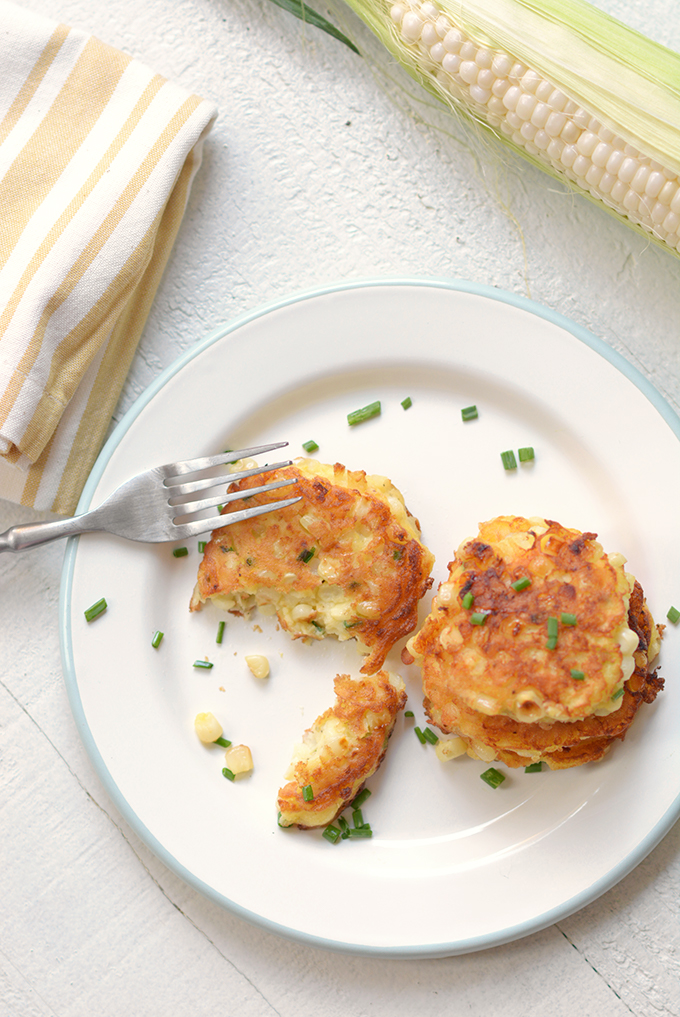 It was lucky for my husband that I was gifted this book. He loves the comforting PA Dutch flavors of his youth and this book has become my go-to for all things Dan's Comfort Food.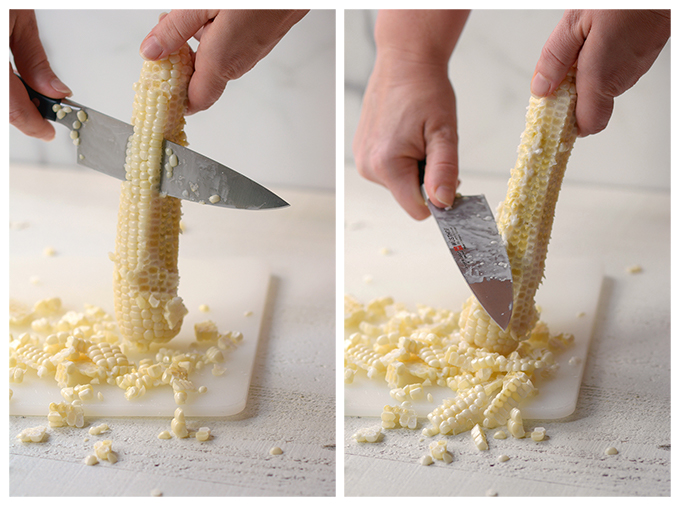 I grew up in a family that was more inclined to international spices and French influences. As such, I typically make my husband's Pennsylvania Dutch favorites with a little added flair. The flair I added to this recipe was a touch of sugar, black pepper, and chives.
The end result is flavorful while still allowing the fresh flavor of seasonal, local sweet corn to shine!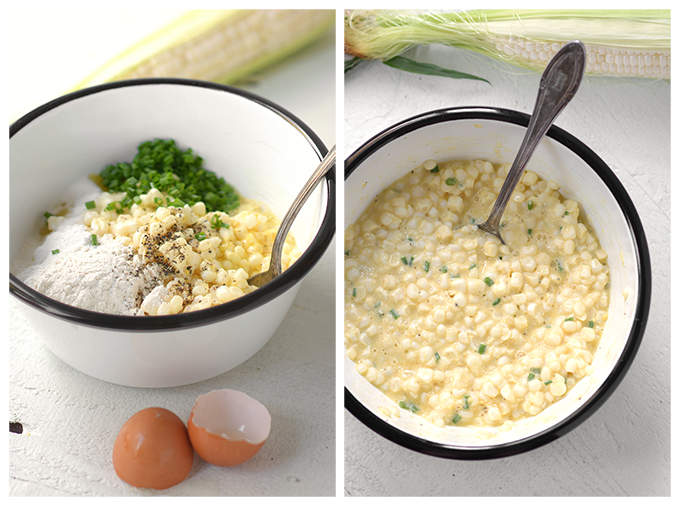 What to Serve Corn Fritters With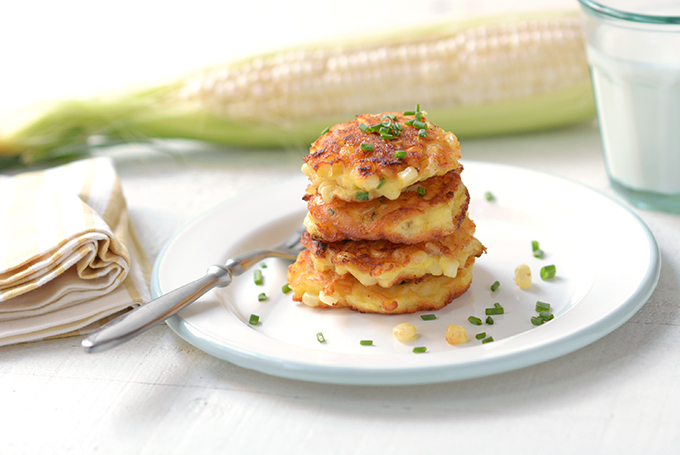 Ribs, cole slaw, and corn fritters (my personal favorite).
Seafood (white fish, lobster, crab) with a basil or lemon aioli, blistered tomatoes, and corn fritters.
Steak with Boursin cheese melted on top, steamed green beans, and corn fritters.
Eggs, sausage or bacon, and corn fritters drizzled with maple syrup.
Perhaps you have a favorite way to enjoy corn fritters. I'd love to hear about it in the comments section!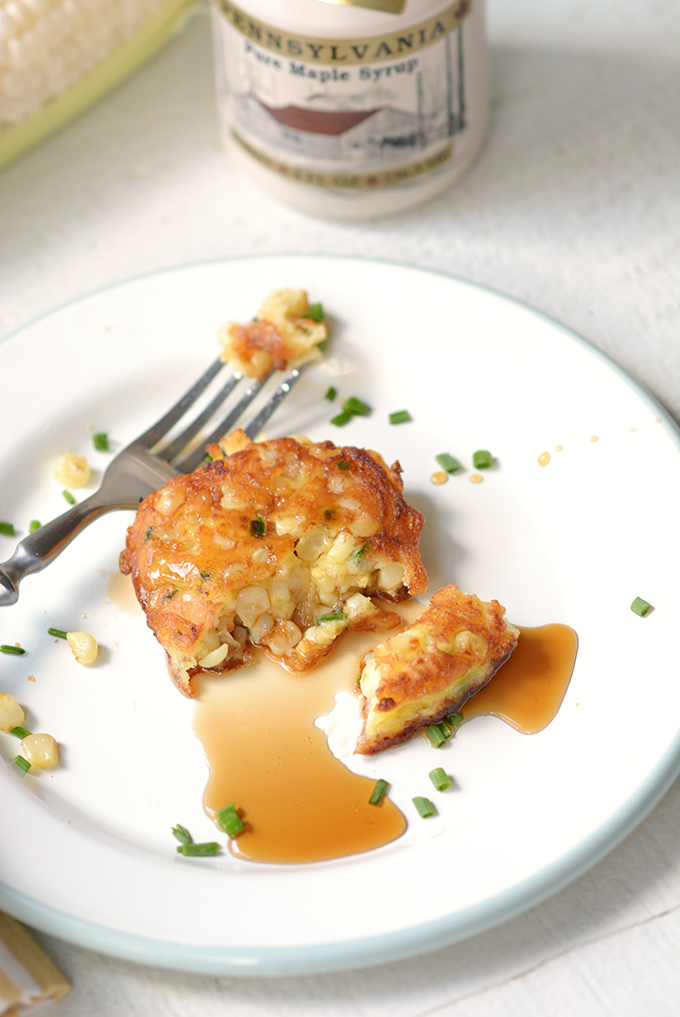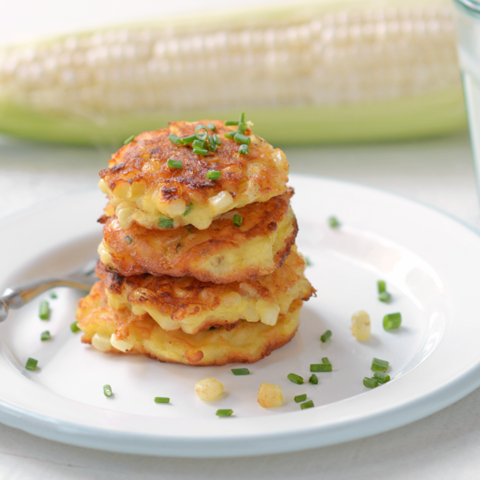 Corn Fritters with Chives
Full of comfort food goodness, there's no wrong way to serve this tasty, Pennsylvania Dutch-inspired side!
Ingredients
2 1/2 C fresh sweet corn, cut off the cob and milked
1 1/2 Tbsp fresh chives, finely chopped
2 eggs, lightly beaten
1/4 C flour
1 Tbsp granulated sugar
3/4 tsp salt
1/8 tsp black pepper
1 tsp baking powder
1 Tbsp heavy cream
4 Tbsp canola or vegetable oil
Instructions
Prepare the corn by husking and removing the silk from the cob. Rinse under water before cutting. Cut the corn off the cob by standing it upright and then by slicing the blade down the side. Next, milk the corn by scraping the cut cob with the side of your knife to remove the milky juices.
Throughly mix together all of the ingredients except for the oil. Let the batter sit for 5 minutes and then gently stir before beginning to fry.
In a frying pan heat the oil over medium heat. Measure 1/8 C of batter into the pan for each fritter. Cook 2-3 minutes and then flip once the bottom of the fritter starts turning golden-brown. Cook for another 3 minutes until both sides are golden-brown.
Gently place the cooked fritters on a paper towel lined plate to soak up any excess oil. Continue to do this, working in batches, until all of the batter is used.
Serve immediately. Makes 12-14 fritters.
Notes
This is delicious served as a side to chicken, beef, ribs, or eggs. It's also good drizzled with maple syrup.
You may also enjoy…