Cheddar Grits – Hot, cheesy, buttery, and delicious, this Southern comfort food classic is the perfect accompaniment for cool weather!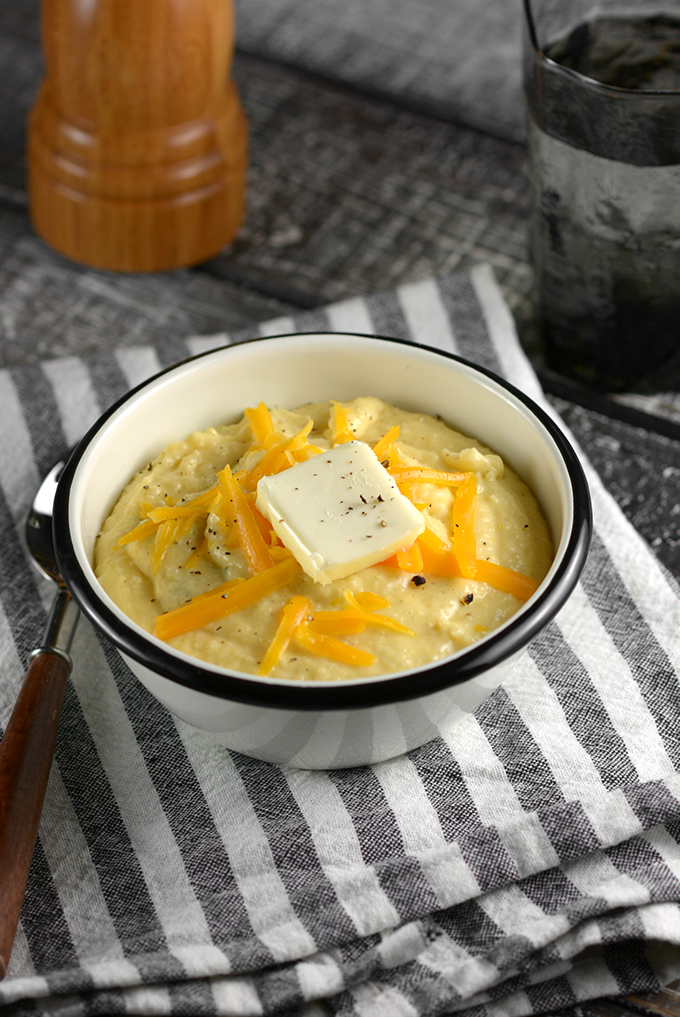 Growing up in the Northeast, the closest thing I had to grits growing up was cream of wheat. Similar to grits in technique, it's made from ground wheat, while grits are made from ground corn. The textures of the two are also similar, with cream of wheat being the the creamier of the two.
One big difference between the two, however, is that cream of wheat is used pretty much exclusively as a breakfast porridge. Grits are used interchangeably as a breakfast and a savory dish.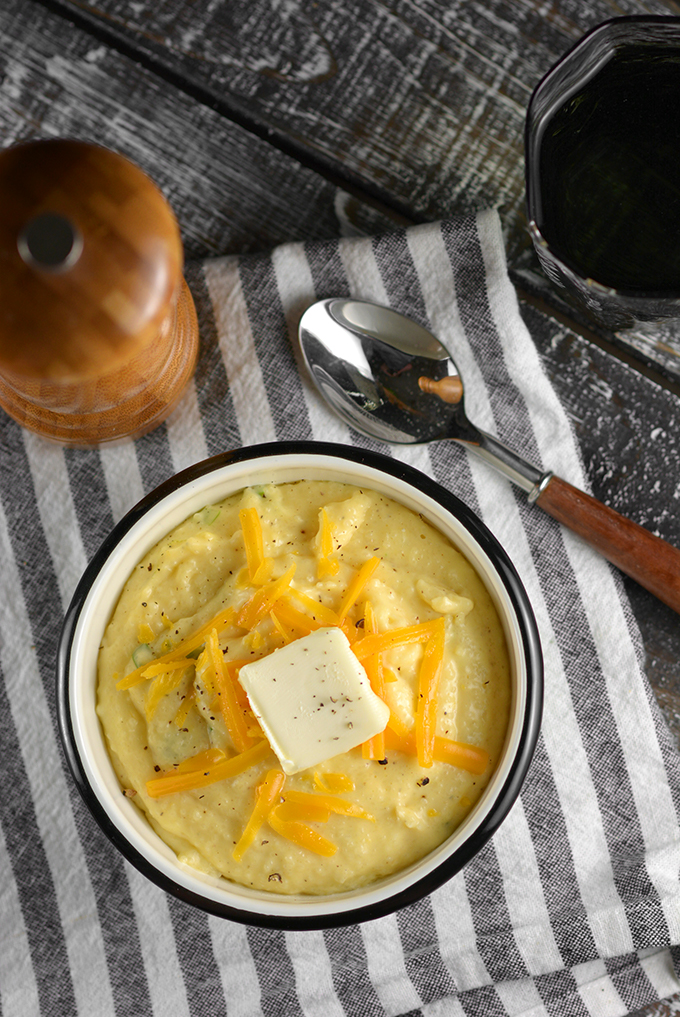 When I first tried grits I have to admit I was skeptical. Over the years my experiences with cream of wheat have been mixed. My Nana sometimes made cream of wheat, and hers was the epitome of a comfort food, smothered in butter and brown sugar.
On the other hand, I work at a hospital and cream of wheat is frequently served to patients on puréed diets. I have many more memories of trying to coax a sick, 90-year-old patient to eat the hospital slop. Additionally, cardiac and diabetic diets don't allow for much butter and brown sugar… Being a food blogger and a nurse, of course, I always try to doctor up my patients' cereal as best I can.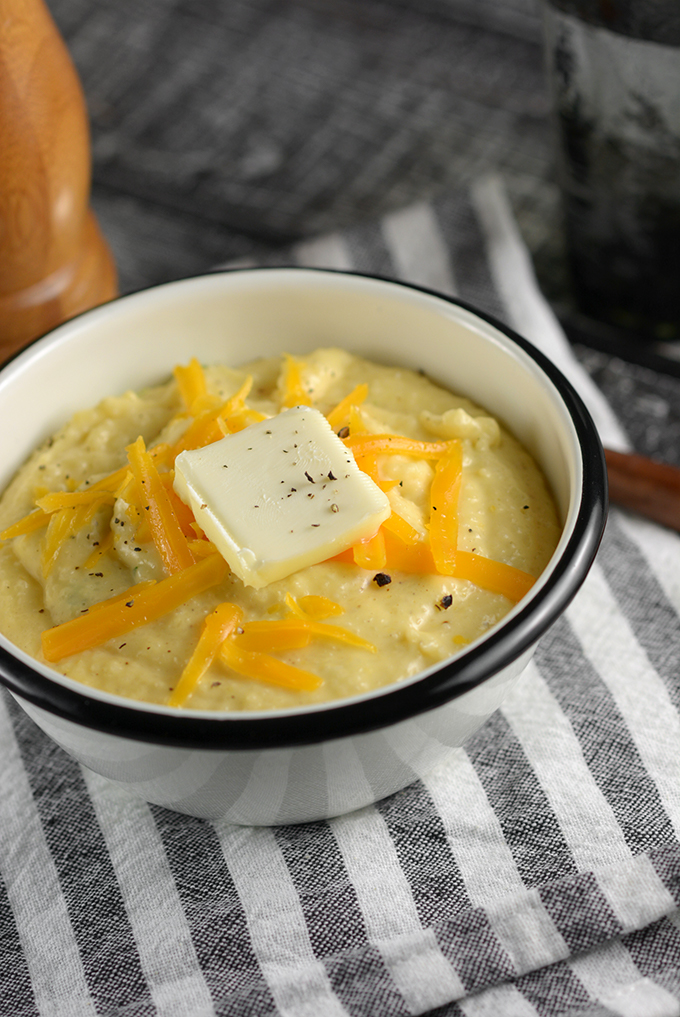 Fortunately my mixed experience didn't keep me from ordering grits for the first time. Much to my delight, Southern style restaurants have been creeping into the Philadelphia area over the last decade. I've come to love things like Fried Green Tomatoes, Maque Choux, and Grits, of course. The first time I had grits they were served with ribs and they were of the savory cheddar variety. Boy, were they amazing!
Cheddar Grits became a recipe that I just had to learn to cook for myself. Much like my childhood cream of wheat, grits are fairly simple and easy to make. That said, there are a few tricks for making great grits!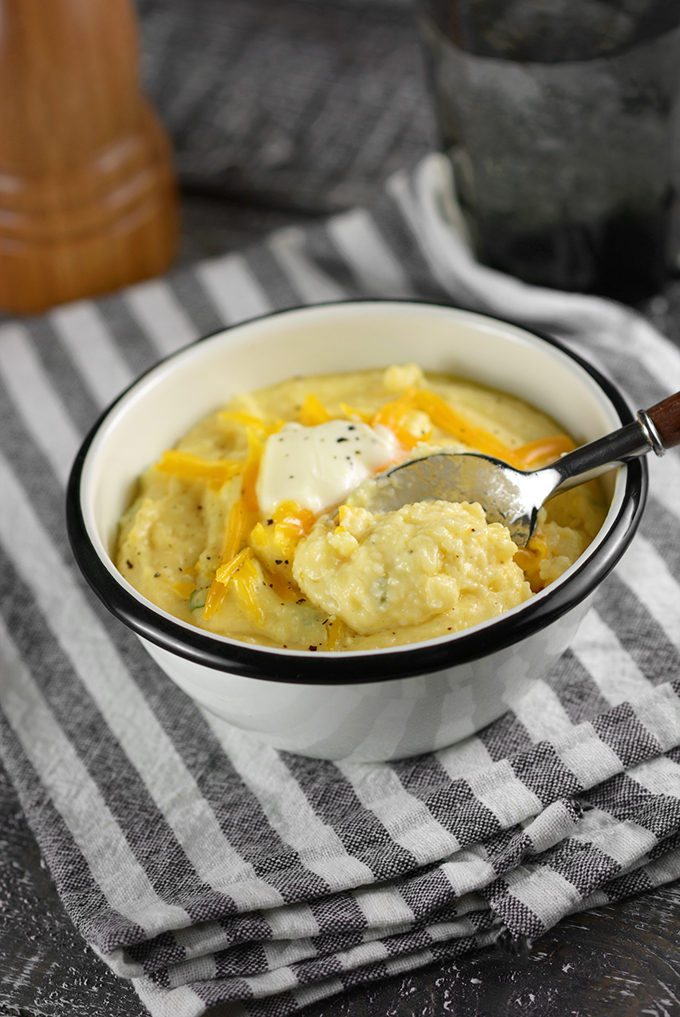 How To Make Great Grits
Salt your cooking liquid before heating and adding the grain (much like pasta).
Cook your grits in 50% water or broth and 50% milk to get the right texture.
While cooking, constantly stir your grits to prevent clumping.
Right before serving, dress the grits with things like cheese, green onions, cream, or even bacon.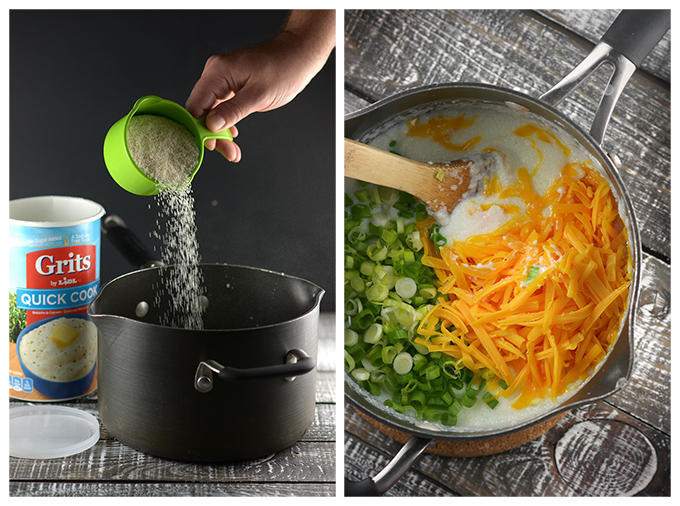 These Cheddar Grits are the perfect fall dish. As grilling season hangs on for a few more weeks, they pair well with BBQ pork chops and ribs. They're also delicious with a braised short rib. Whether you're new to grits, or you've been eating them since you were small, I'm sure you're going to love this Southern comfort food!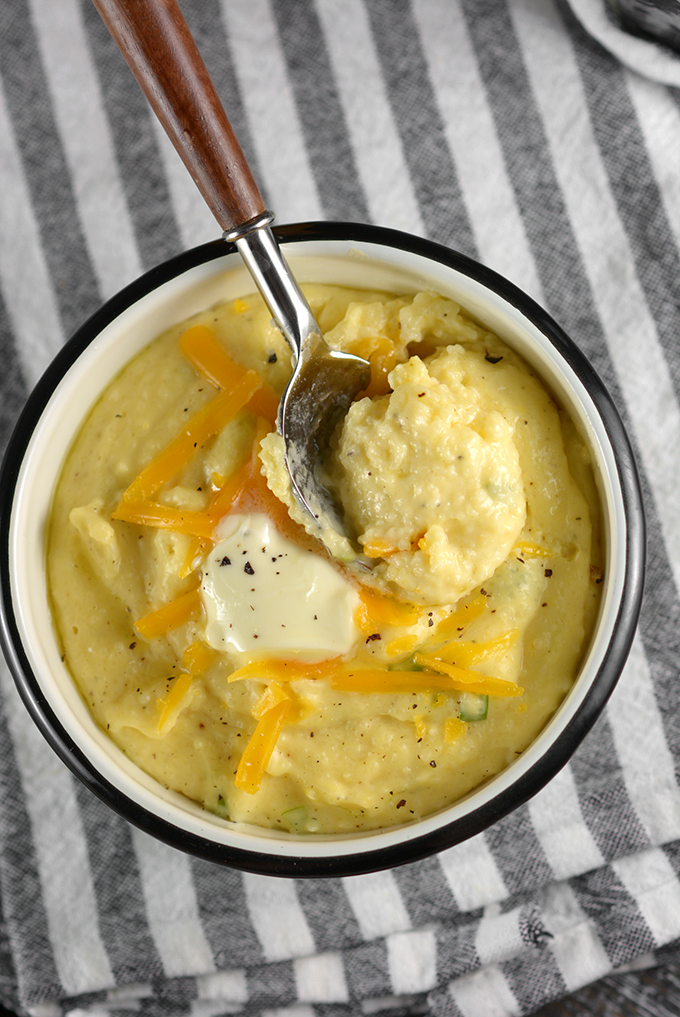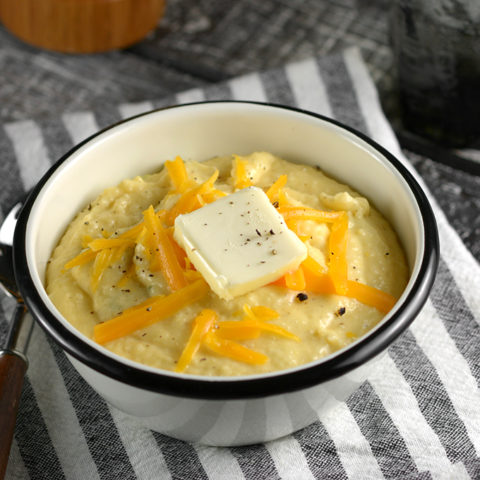 Cheddar Grits
Hot, cheesy, buttery, and delicious, this Southern comfort food classic is the perfect accompaniment for cool weather!
Ingredients
1/2 tsp salt
2 C whole milk
2 C water
1 C quick cooking grits (not instant)
2 Tbsp butter
1/2 C whole scallions, chopped
2 C sharp cheddar cheese, shredded
1/2 tsp black pepper
1-1/2 C half and half
Instructions
Measure the salt, milk, water, and grits into a large saucepan. Bring to a boil over high heat, then reduce to a simmer.
Simmer the grits for 5-7 minutes, stirring frequently while scraping the bottom of the pan to prevent burning. When the grits are done cooking they will be thick. Remove the cooked grits from the heat.
Measure the scallions, butter, and cheddar cheese into the saucepan with the hot grits. Stir until the cheese is completely melted and incorporated into the grits. Season with salt and pepper.
Just before serving, stir in the half and half until the grits reach your desired consistency.
Serve hot.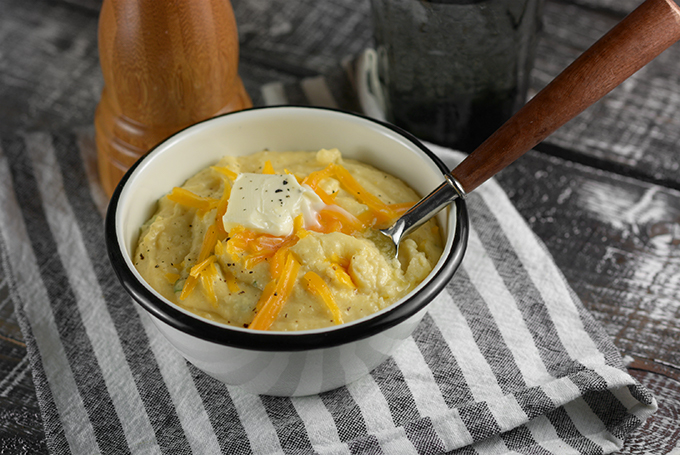 You may also enjoy…