Homemade Spelt Flat Bread (Aish Baladi) – Fill your home with the lovely smell of freshly-baked bread with this easy and nutrient-dense Egyptian-style flat bread recipe.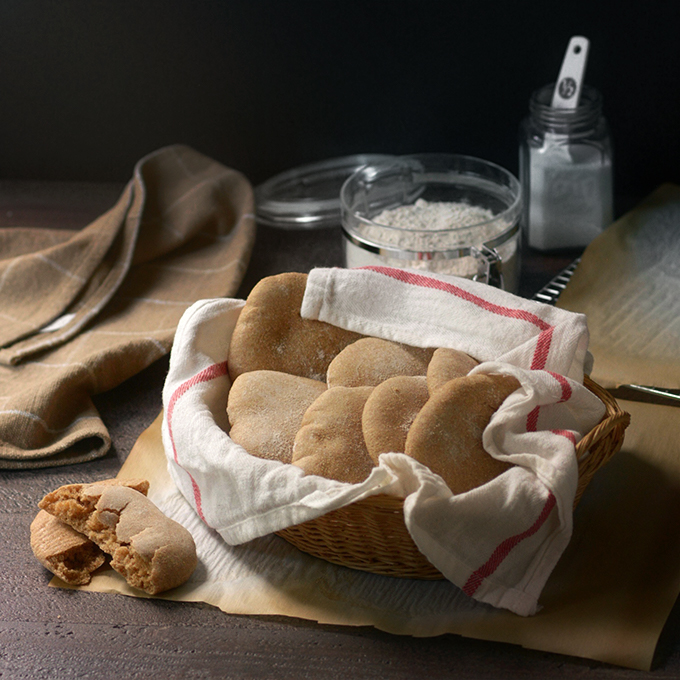 So, my in-laws – the thoughtful and loving grandparents they are – signed my son up for a mail subscription to Little Passports as a Christmas gift. He's had a lot of fun with it because he has an intense wanderlust for a 7-year-old. Every month he gets to learn facts about a new country and he even gets a cute little "souvenir" to clutter my house with from the place he's "visiting" that month.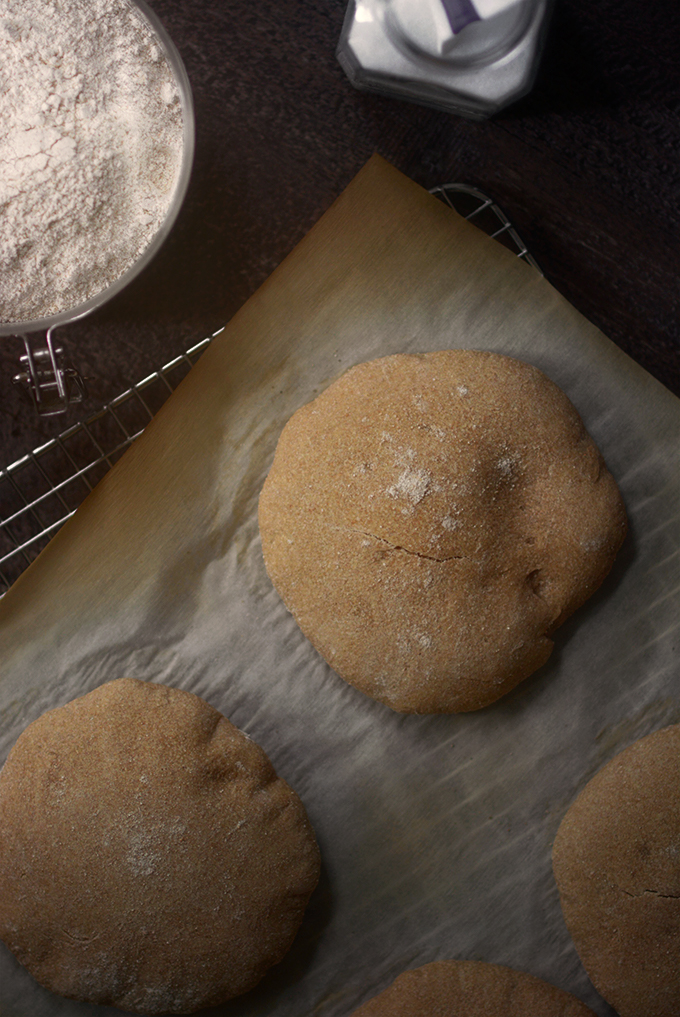 Recently he went to Egypt, which is pretty much his favorite place in the world. After excitedly ripping into his souvenir he took a moment to review the educational papers that came with his Little Passports. Just a few minutes later he came tearing into my kitchen with his activity sheet which had a recipe for Aish Baladi. Of course he was like, "MOM, YOU HAVE TO MAKE THIS."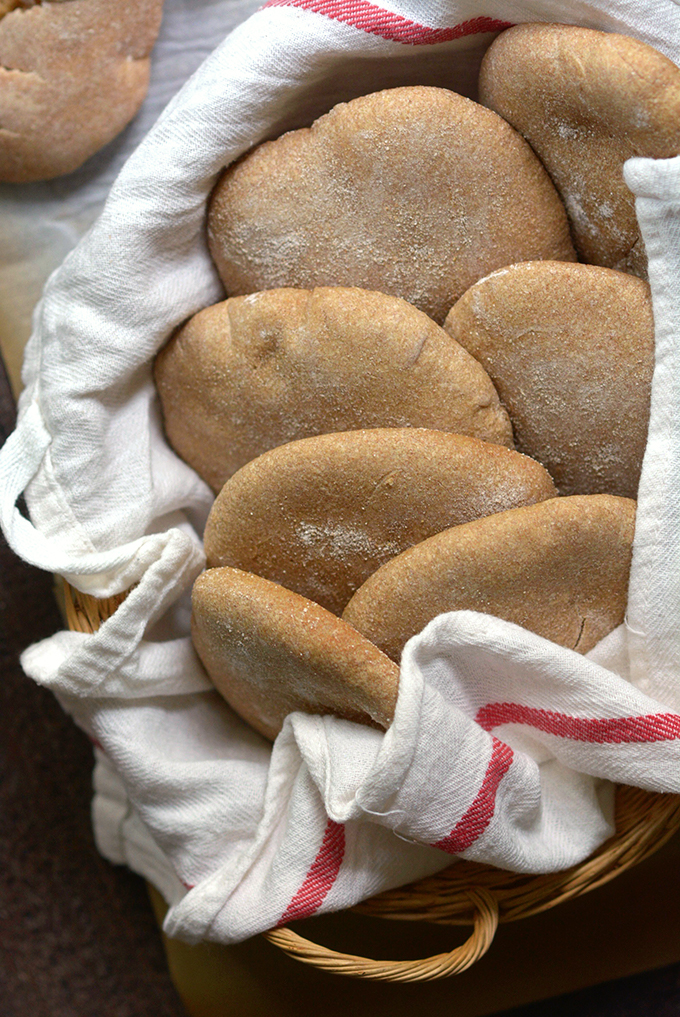 Without glancing at the recipe I was like, "sure, of course I'll make it for you." What I didn't realize is that I had just agreed to make him a yeast bread. A little while later I took the time to actually read his Little Passport paper and thought, "What have I done?!"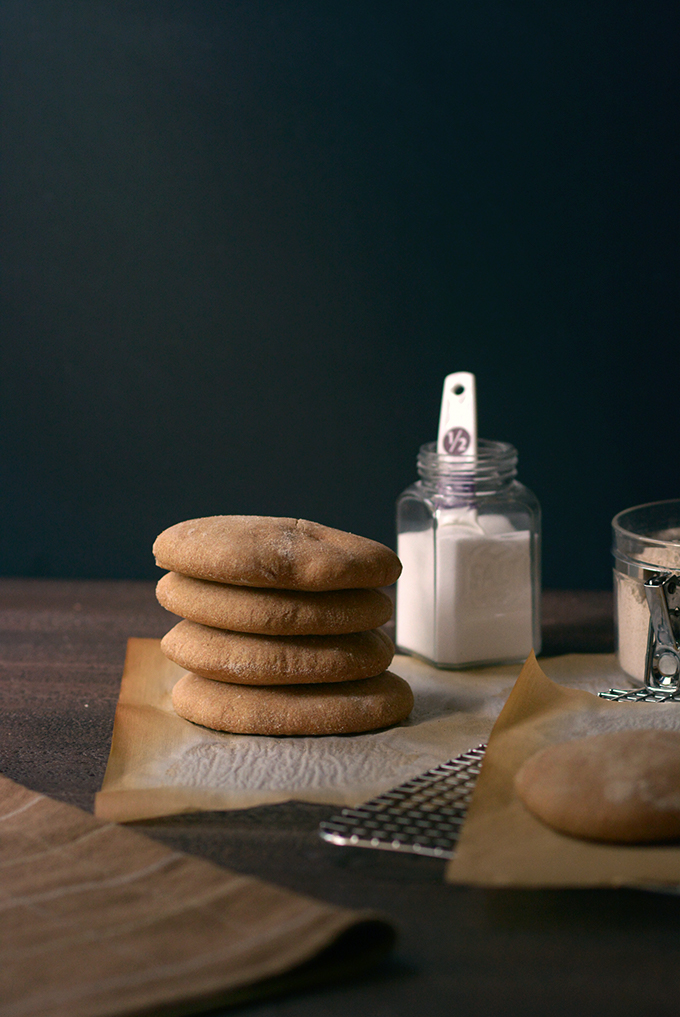 I had almost none of the ingredients that the recipe called for other than the yeast. Not having the yeast was going to be my "out," since I don't often have it in the house… I could have said, "Sorry, mommy has no yeast, so we're making Egyptian crackers instead," but of course I had it. I ended up making my own totally different version out of nutrient-dense spelt flour.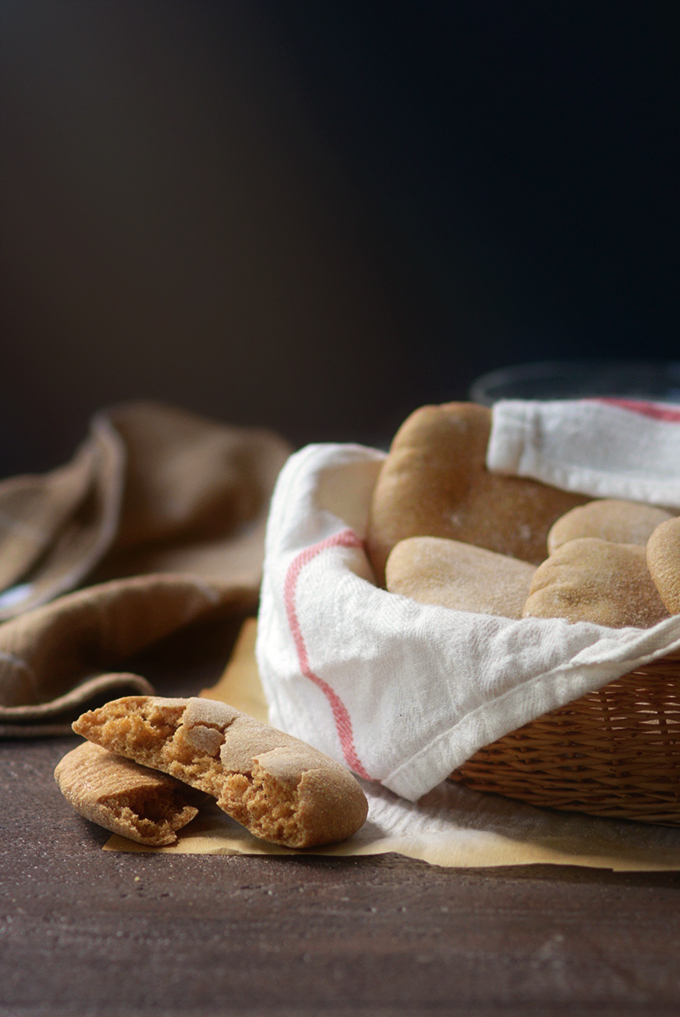 I'll be the first to say that I don't like to make homemade bread because working with yeast requires patience, which I never seem to have enough of. But I have to say that these Homemade Spelt Flat Breads brought such a lovely smell to my home. We ate them with some Curried Chicken Salad and they were 100 times more tasty than store-bought pitas or flatbreads. I have to admit I'm already planning on making them again next week for that heavenly smell and that satisfying fresh bread flavor!
Step-by-Step Photo Directions
If you're new to baking I've included step-by-step photo directions. The numbers on the photos correspond with the direction number on the recipe card below.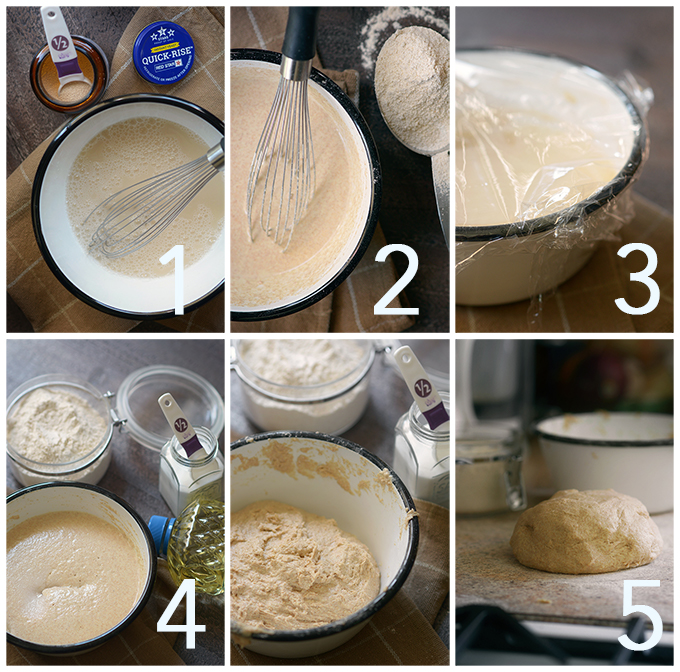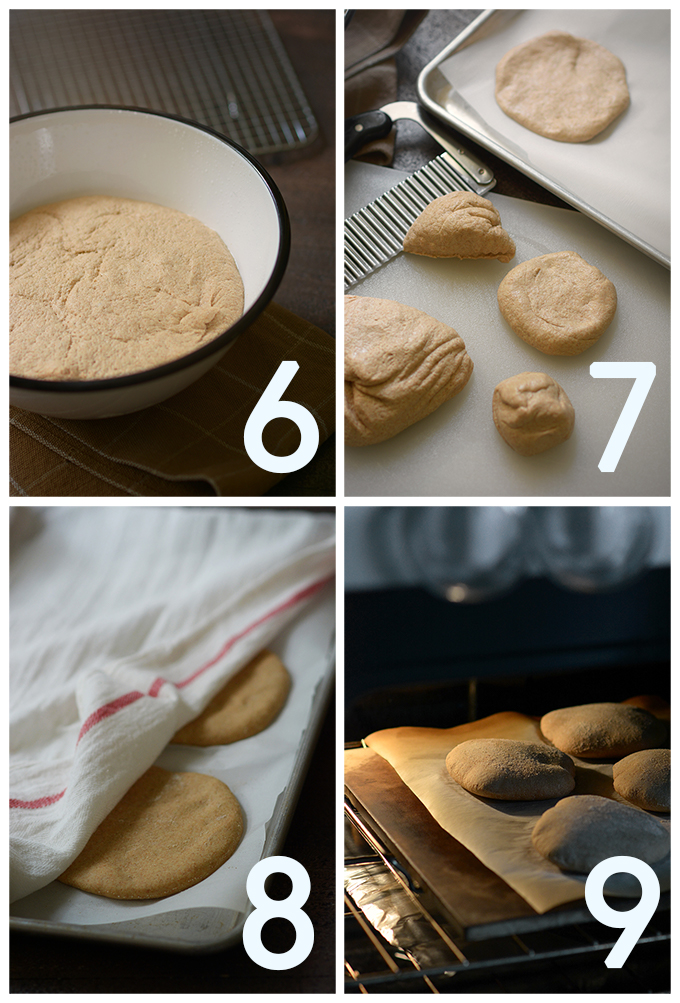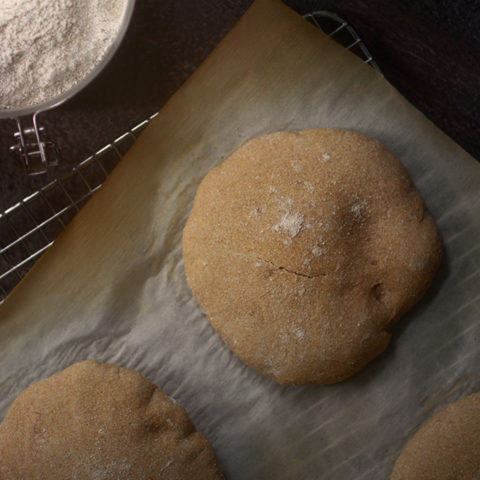 Homemade Spelt Flat Breads
Yield: 8 servings

Prep Time: 3 hours 50 minutes

Cook Time: 8 minutes

Total Time: 3 hours 58 minutes

Fill your home with the lovely smell of freshly-baked bread with this easy and nutrient-dense Egyptian-style flat bread recipe.
Ingredients
1/2 Tbsp instant yeast
1 1/4 C warm water
3 1/2 C spelt flour (divided)
1/2 Tbsp salt
1 Tbsp vegetable oil (plus a little more to prevent sticking)
Instructions
In a large mixing bowl mix together the instant yeast and warm water until the yeast dissolves.
Slowly stir in 1 C of the spelt flour until evenly combined and smooth.
Cover with plastic wrap. Let the dough rise for 30 minutes.
After the dough has risen, uncover it. Mix in the salt, vegetable oil, and the remaining 2 1/2 C of flour.
Flour a clean work surface and knead the dough until it is soft and doesn't stick to your fingers. Intermittently add flour to the surface as needed to prevent excessive sticking.
Grease a large bowl with vegetable oil. Place the dough inside, cover it, and let the dough rise undisturbed for 1 hour.
Divide the dough into eight equal pieces without over working. Gently flatten each piece into a five-inch-wide circle.
Arrange the dough circles on your clean surface or on a baking dish and lightly sprinkle each piece of dough with spelt flour. Loosely cover with a towel and let the dough rise for a third time for 30 minutes.
Preheat oven to 500ºF. After the dough has risen and the oven is up to temperature place the dough on an oiled baking sheet or on a baking stone.*
Bake the dough for 6-8 minutes or until they puff up and are golden-brown.
Remove the flat breads from the oven and serve warm or at room temperature.
Notes
*If using a baking stone, place it in the oven before turning it on and heat it with the oven.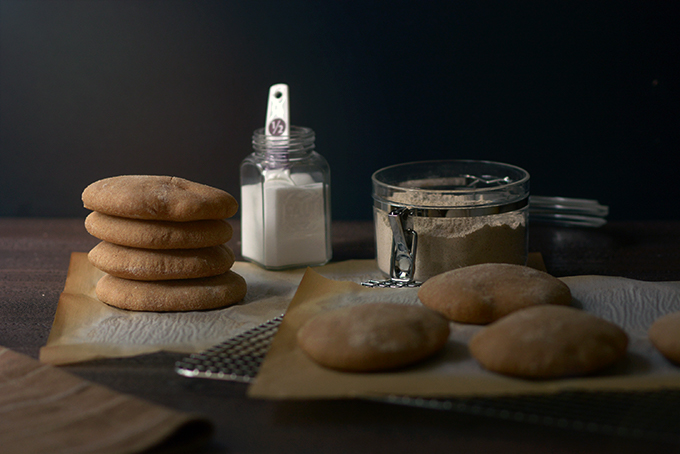 You may also enjoy…