Radish Salsa – Spice up your spring! This novel way to use up those radishes is surprisingly fresh and delicious!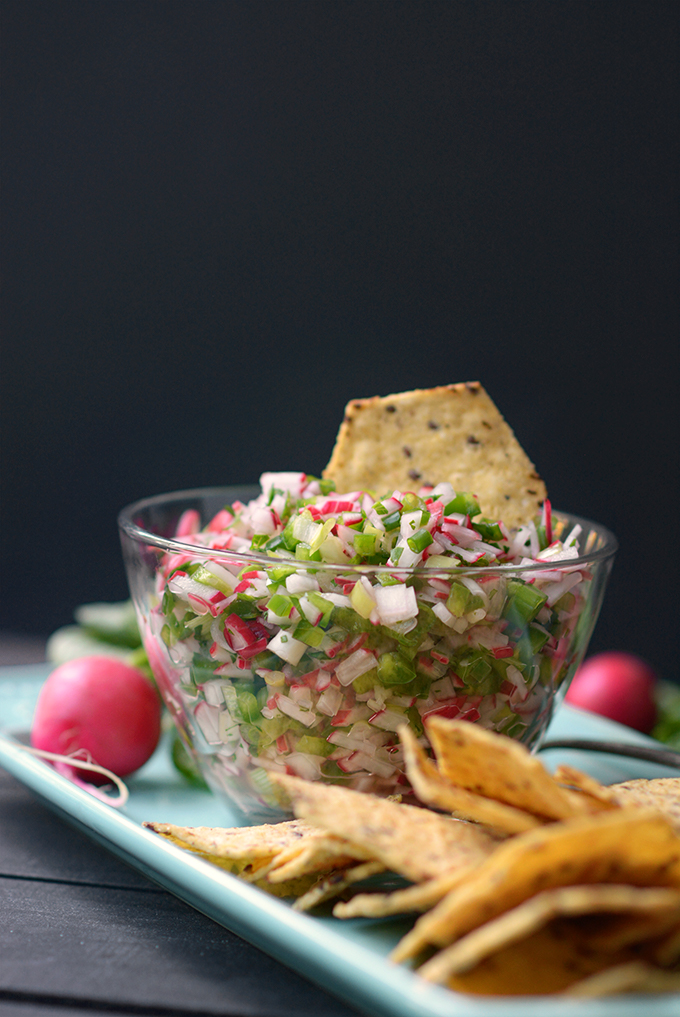 Every year I purchase a crop share from a local CSA. This means that every Tuesday from late May through early November I make a weekly stop to my friendly neighborhood farm to be surprised with the season's offerings.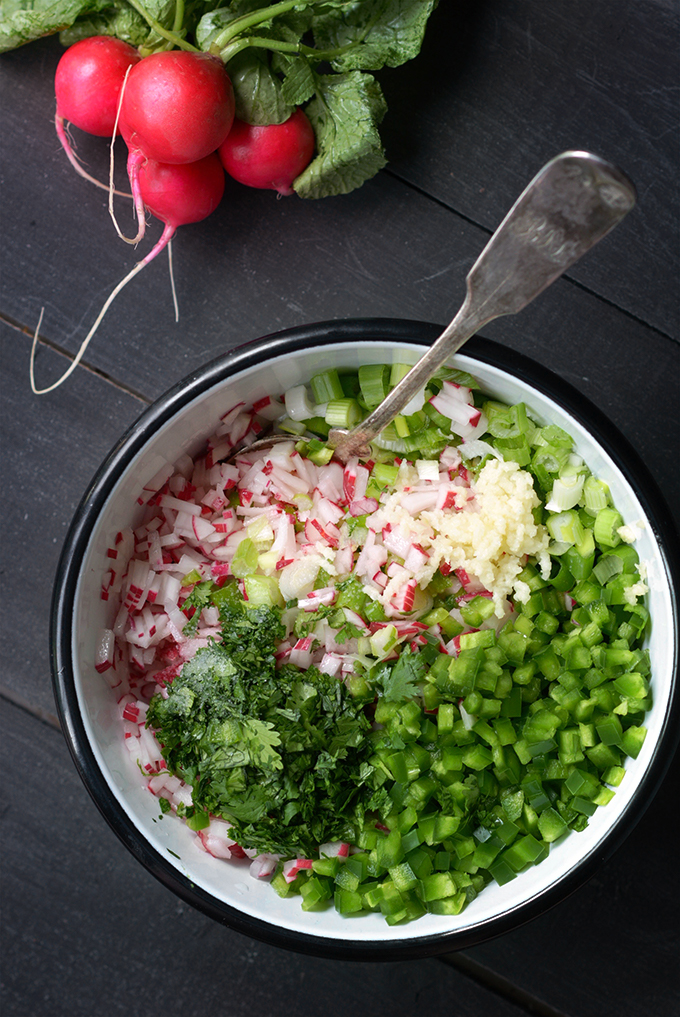 During the growing season I always have the freshest, most delicious produce around. This tasty arrangement also means that I'm obligated to cook with whatever fresh, seasonal produce is available that particular week. This gets me to spice things up in the kitchen by trying new recipes!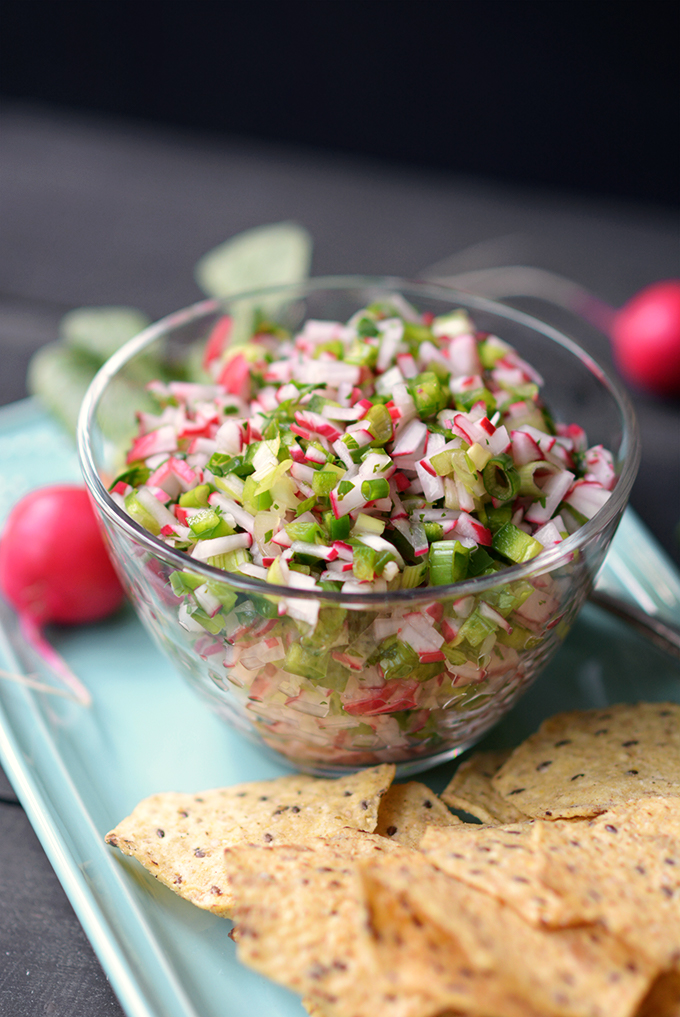 The CSA season typically starts out with lots of greens, sugar snap peas, strawberries, and radishes. I've got to be honest with you, I don't typically buy radishes. Don't get me wrong, I think they're great. It's just sometimes hard to know what to do with them other than toss them into a salad.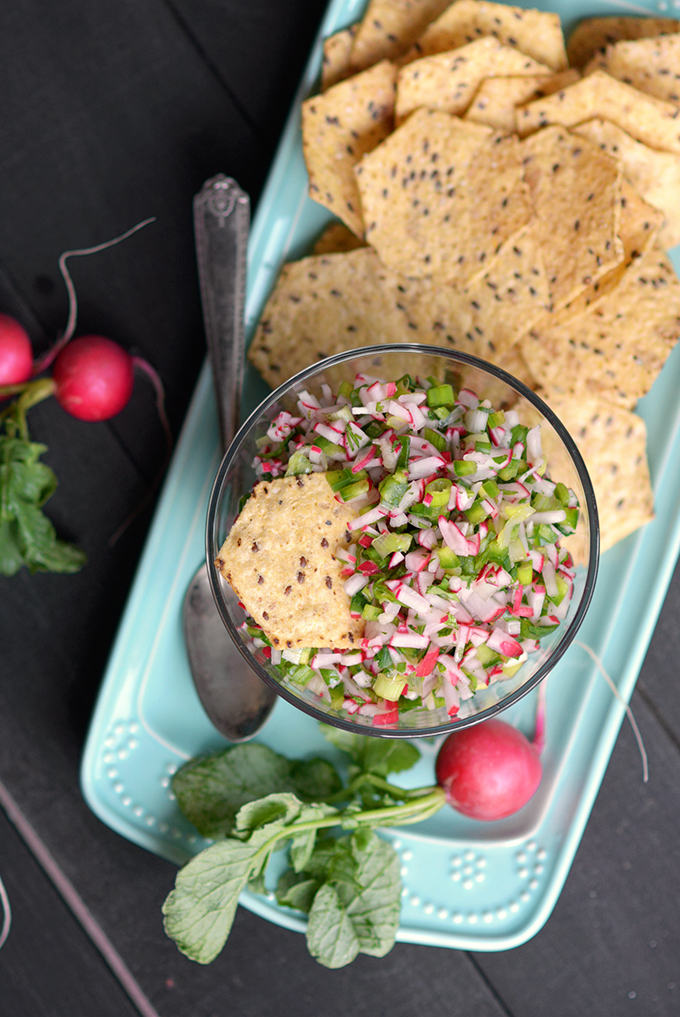 Over the last few years I've gotten a little more adventurous with how I use radishes. (For more inspiration, scroll down to the bottom of the page for links to more radish recipes.) Out of all the ways I've tried radishes, today's recipe for Radish Salsa tops them all!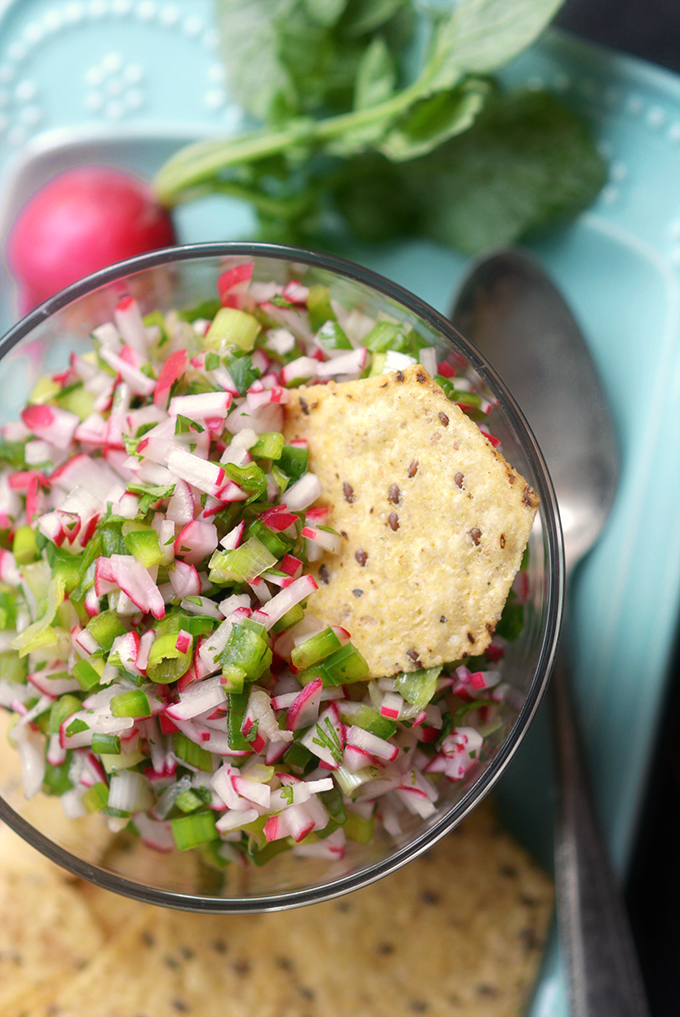 This salsa is extra zesty and crunchy. At first I wondered if the flavor combination would work, but it turns out that the radishes and the jalapeños compliment each other really well. The peppery flavor of the radishes plus the heat of the jalapeños creates a double layer of heat without being overwhelming. Perfect for any lover of spicy food!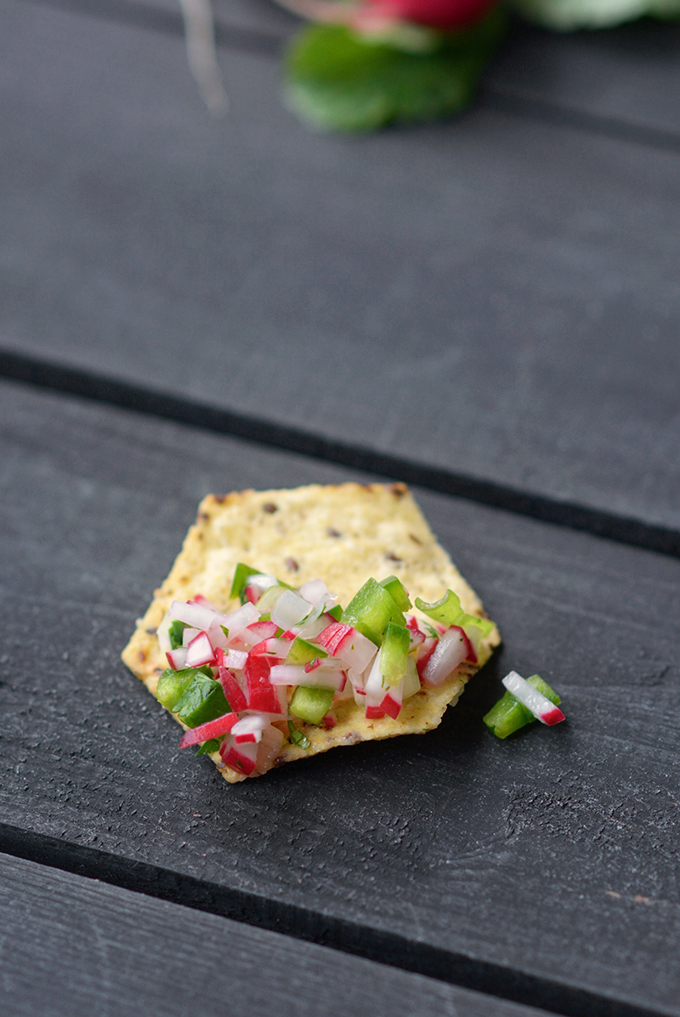 If, like me, you want to zest things up for the spring (and use up those radishes), homemade radish salsa is the perfect way to start!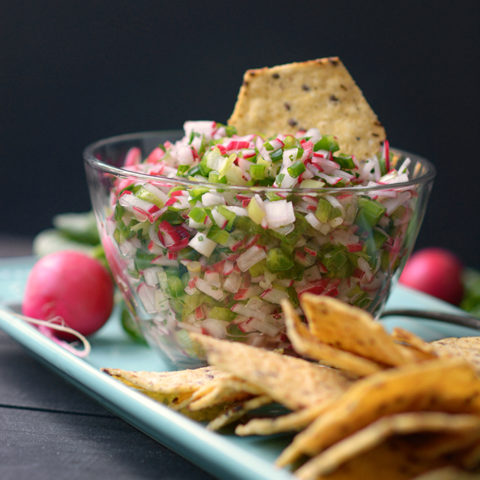 Radish Salsa
Spice up your spring! This novel way to use up those radishes is surprisingly fresh and delicious!
Ingredients
2 C radishes, finely chopped*
3/4 C jalapeños, seeded and small-diced
6 green onions, finely chopped
2 garlic cloves, minced
2 Tbsp cilantro, finely chopped
2 Tbsp lemon juice, freshly squeezed
1/4 tsp salt
Instructions
Prepare the salsa ingredients and place them in a medium-sized bowl. Mix until evenly combined.
Store in the refrigerator until you are ready to serve.
Notes
*Use a food processor to chop the radishes in order to expedite your prep time. Take care not to over chop.
Note: the salsa tastes best if sits 1-2 hours before serving, so that the flavors can combine.
More radish recipe ideas…