Cherry Almond Thumbprint Sugar Cookies – Achieve the perfect balance of texture and flavor with this delicious recipe for a sometimes challenging cookie!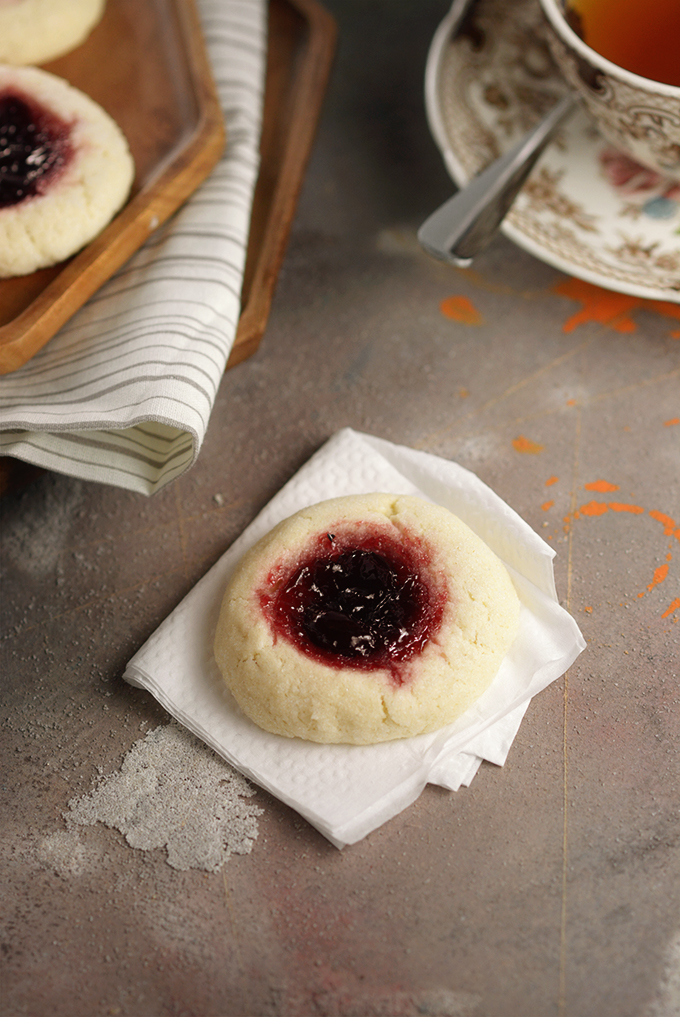 When it comes to "classic" Christmas cookies I think of sugar cookies, gingerbread men, and thumbprints. The holiday season simply can't come and go in my kitchen without having made these for my family. The kids wouldn't have it. I wouldn't have it.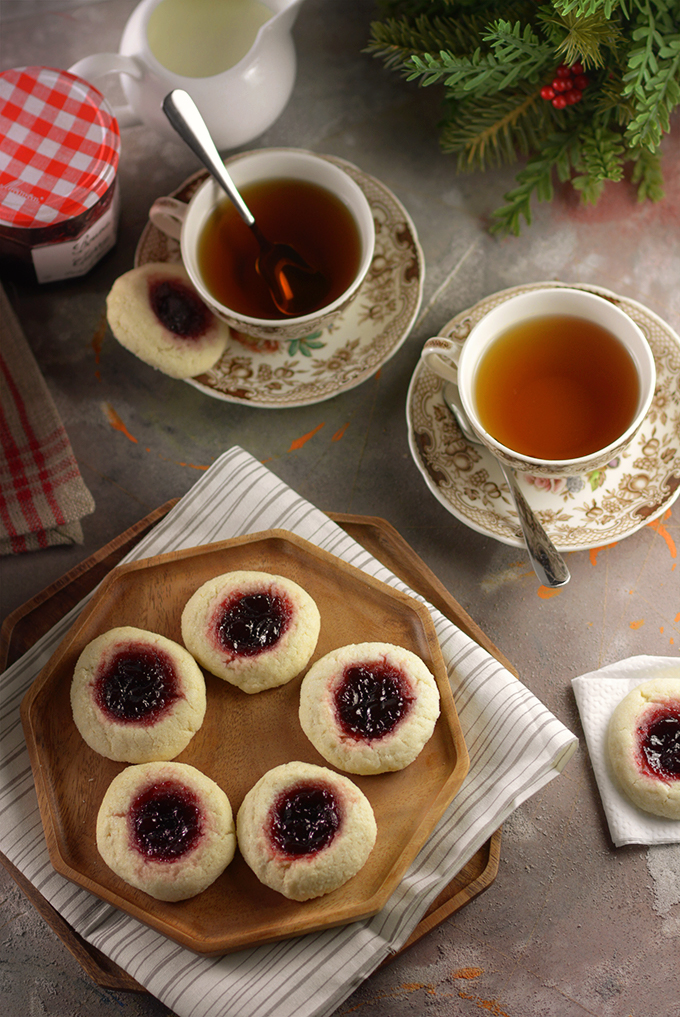 In years past I've had some thumbprint cookie flops. There were a few issues that I would run into. The cookies would spread out too much and then become soggy from the jam inappropriately oozing all over them. On the flip side, I've tried recipes in which the cookies held up the jam in their own right but they were too hard and dry. Cookie dough issues aside, yet another thumbprint catastrophe occurred when the jam wouldn't properly set when baked and the cookies once again became soggy. A sad disappointment!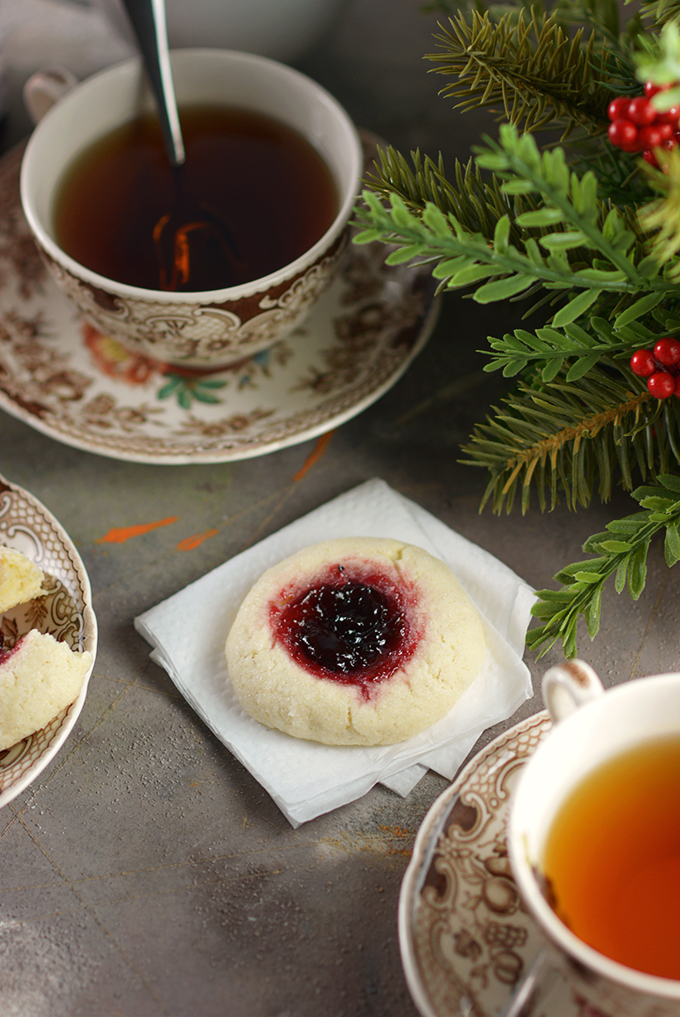 Over the last two holiday seasons I've made it my mission to create a thumbprint sugar cookie that has the perfect balance of support and texture… No, I'm not talking about ladies' underwear (sorry boys).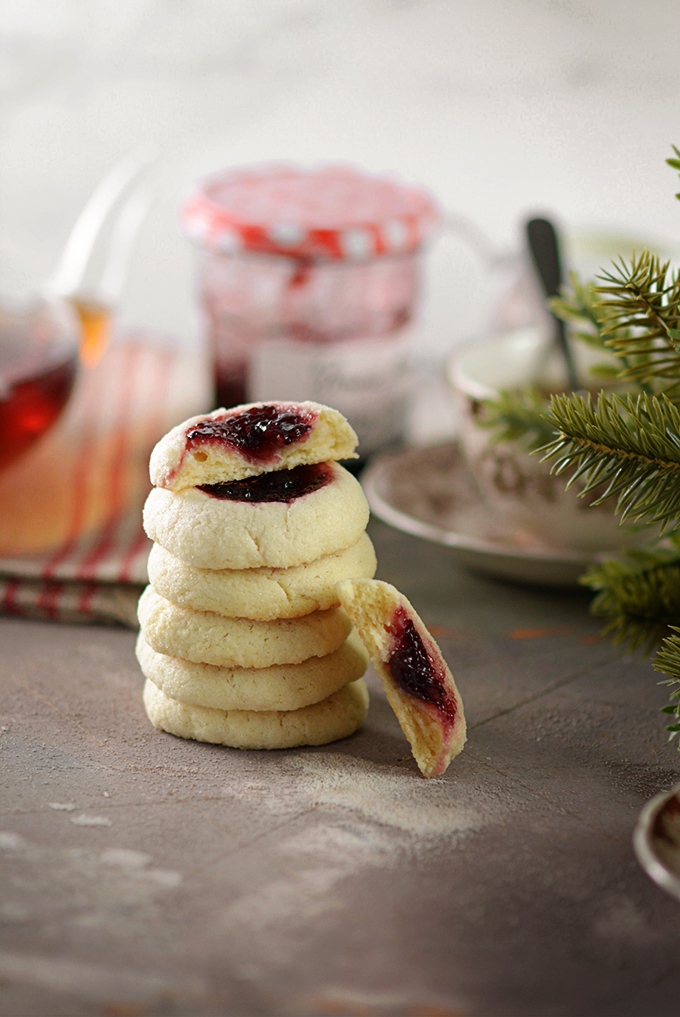 This recipe for Cherry Almond Thumbprint Cookies is the product of a few batches, and (ahem…) perhaps a few pounds. Maybe I will be needing that new underwear after all…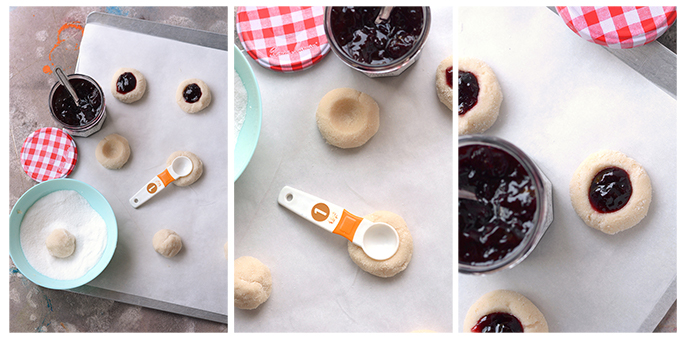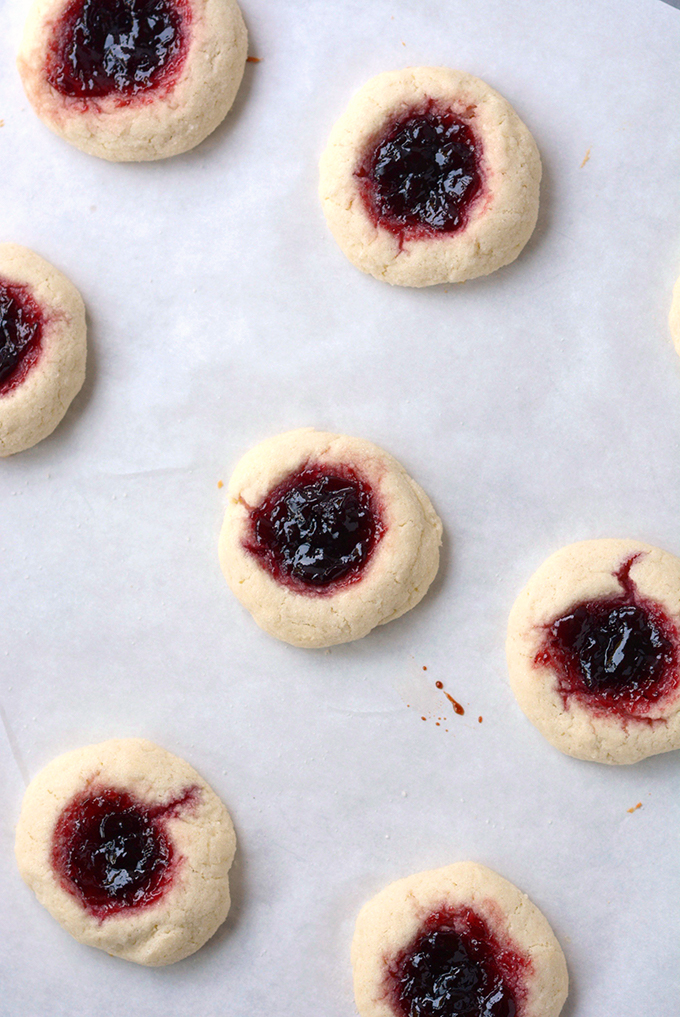 The end result is a cookie with a crunchy sugar-coated outside and a soft and moist inside. Not to mention, the jam center is perfectly candied. The end result is one fantastic sugar cookie that you, too, will just have to make every Christmas season!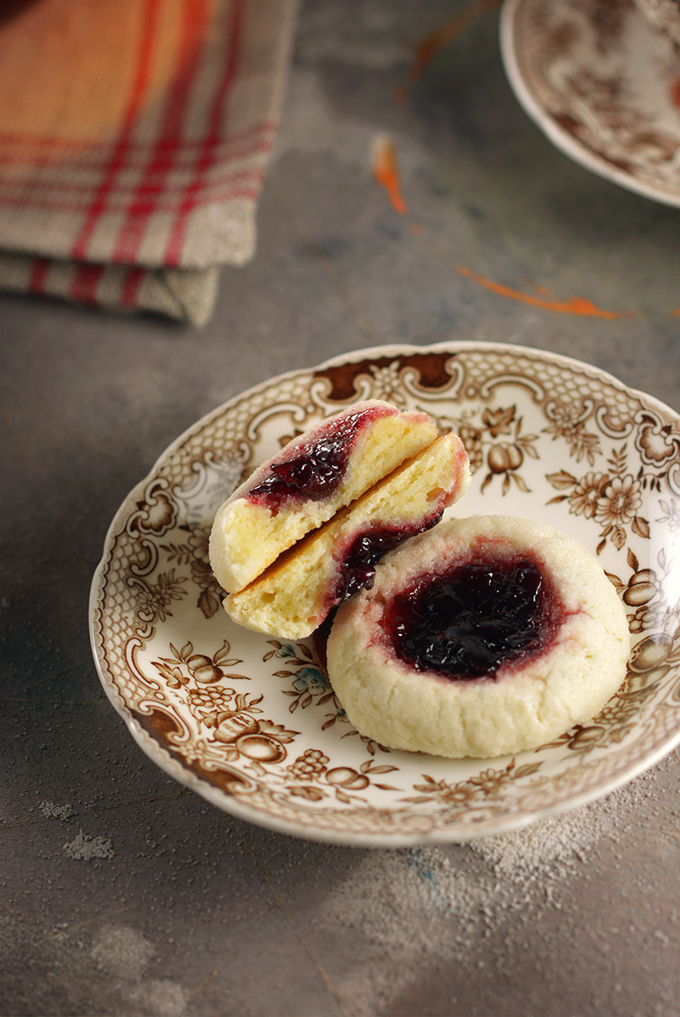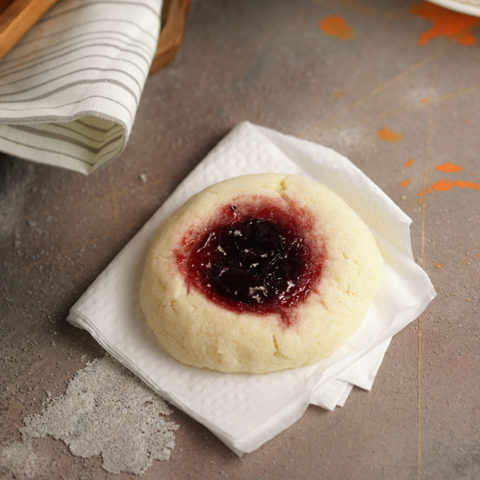 Cherry Almond Thumbprint Sugar Cookies
Total Time:
1 hour
20 minutes
Achieve the perfect balance of texture and flavor with this delicious recipe for a sometimes challenging cookie!
Ingredients
3 3/4 C all-purpose flour
1 tsp salt
1 1/2 C (3 sticks) salted butter, softened to room temperature
8 oz softened cream cheese
3 C confectioners (powdered) sugar
4 egg whites
1 Tbsp almond extract
1 tsp clear imitation vanilla extract
1/2 C granulated sugar
1 jar Bonne Maman Cherry Jam*
Instructions
Preheat oven to 325ºF and line a light-colored baking sheet with parchment paper.
In a large mixing bowl cream together the butter and cream cheese until smooth. Once smooth, cream in the confectioners sugar until smooth again. Finally, cream in egg whites, almond extract, and vanilla until smooth and creamy.
In a small mixing bowl combine the flour and the salt.
Incrementally add the flour/salt mix to the butter and cream cheese mixture by slowly mixing it into the batter about one cup at a time until every combined.
Form each cookie by scooping a heaping tablespoon of batter and gently roll it into a ball. Roll the ball into the granulated sugar until completely coated. Place the cookie dough balls onto the baking tray so that there are nine evenly spaced sugar-coated balls.
Using the back of a 1 tsp sized measuring spoon press an indentation into the center of each cookie being sure not to press all the way through. If you don't have such a teaspoon you can use your finger. Measure 1/2 tsp of cherry jam into each cookie.
Bake at 350ºF for 20 minutes, working in batches. The cookies are done once lightly golden brown on the bottoms. Cool on a cooling rack so that the bottoms don't become soggy.
Notes
*I prefer the Bonne Maman Cherry Jam because it candies nicely when baked, and because it contains nice chunks of fruit.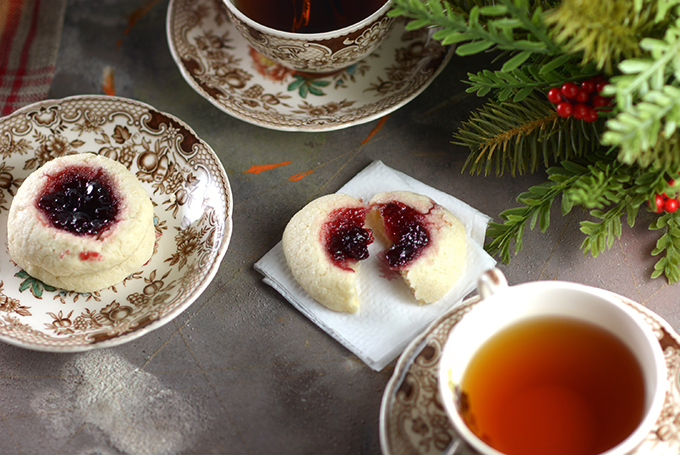 You may also enjoy…