Easy Chocolate Orange Truffles – Simple to make and utterly delicious, these unique and delectable little truffles will quickly become a household holiday favorite!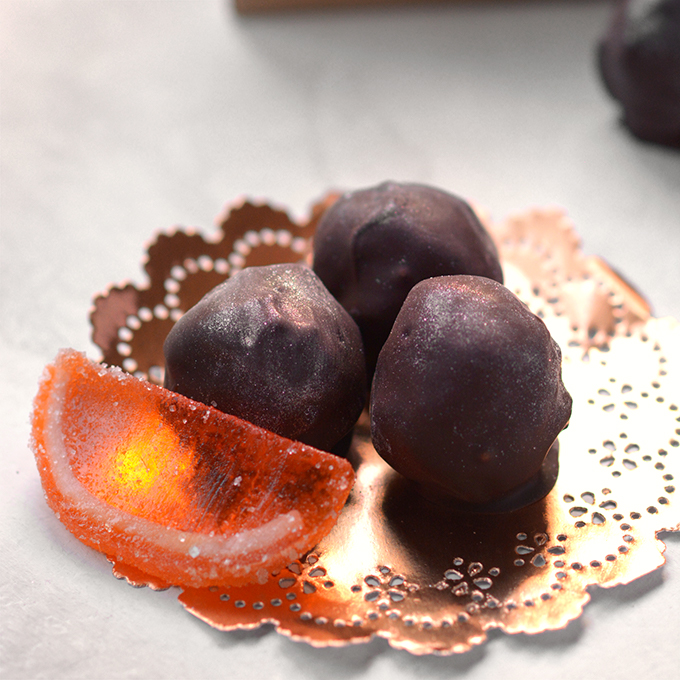 I've been putting off writing this blog post all day. Earlier I was dreading talking about how delectable these Chocolate Orange Truffles are. I knew if I talked about them, then I'd want to eat one (or perhaps a few). Sadly for me, they're all gone…
My predicament is largely my own fault. I may or may not have had some moments of stress-eating lately. The holiday season always adds an element of stress to my already busy life. This year has had a whole new layer, however, with my tenacious 2-year-old taking part in all it's preparations. "Taking apart all my preparations" may actually be a more accurate way to put it…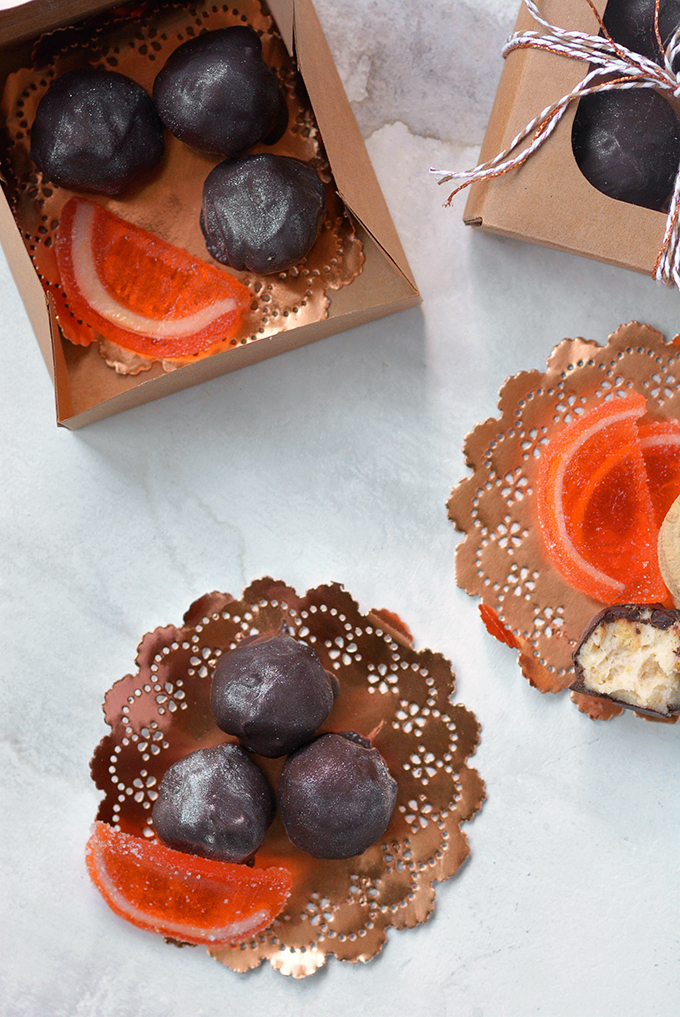 He's like an ever-intensifying hurricane of Christmas spirit and excitement. He wants to play with every ornament, eat every cookie, open every door to every advent calendar all at once, watch "Elmo's Happy Holidays" every day, and unwrap every gift that's not for him. All he knows is that he loves Christmas and he's going to tear right through it, so everyone had better get out of his way! Otherwise watch out, it's tantrum time!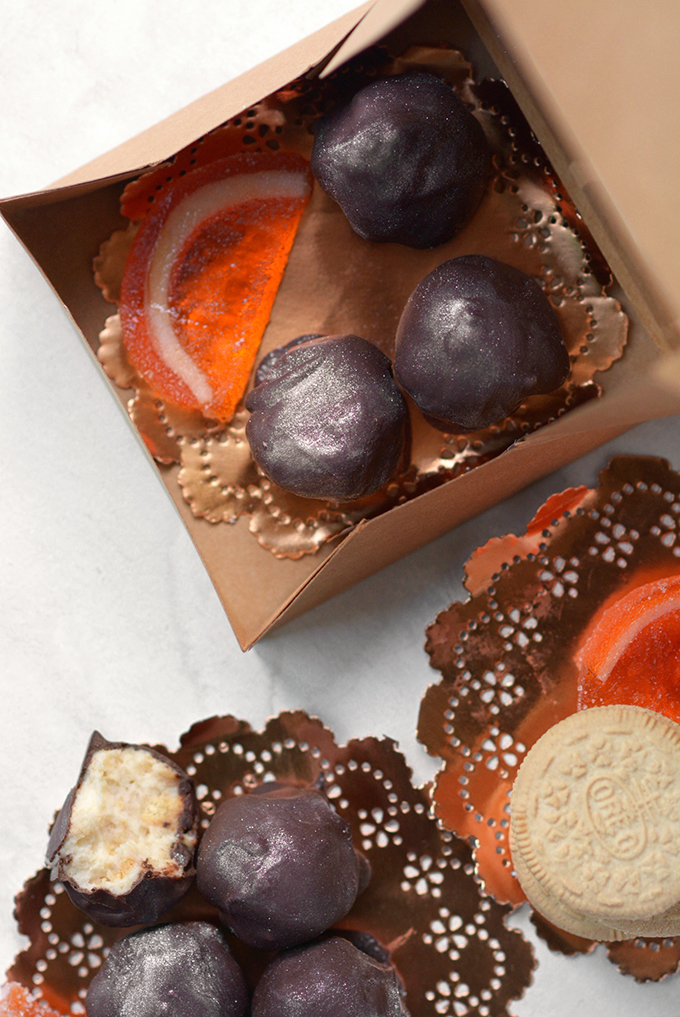 I keep telling myself "it's just the terrible two's. With the help of some time (and some homemade orange truffles), this too shall pass!"
Fortunately for me, these truffles are easy to make and don't require you to be a confectioner to create them in your own kitchen. This is a no-bake recipe, and believe it or not it's made from Golden Oreos.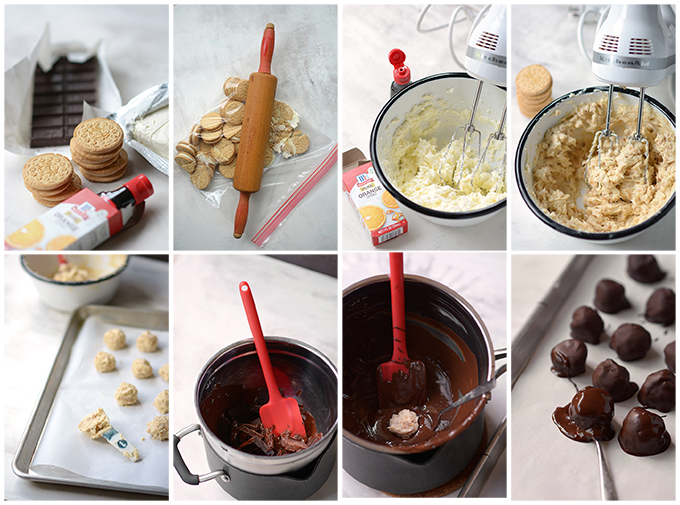 I've always wondered who would eat Golden Oreos when there's chocolate Oreos to be had. I had a pack of leftover Golden Oreos in my cupboard for weeks. I had taken them to one of my older son's school events and, of course, no one touched the vanilla cookie option. I knew I had a choice. Eat the vanilla cookies while thinking to myself, "I really wish these were chocolate," or to totally reinvent the cookie (no, throwing them out was not an option). Thus, the idea for Chocolate Orange Truffles was born!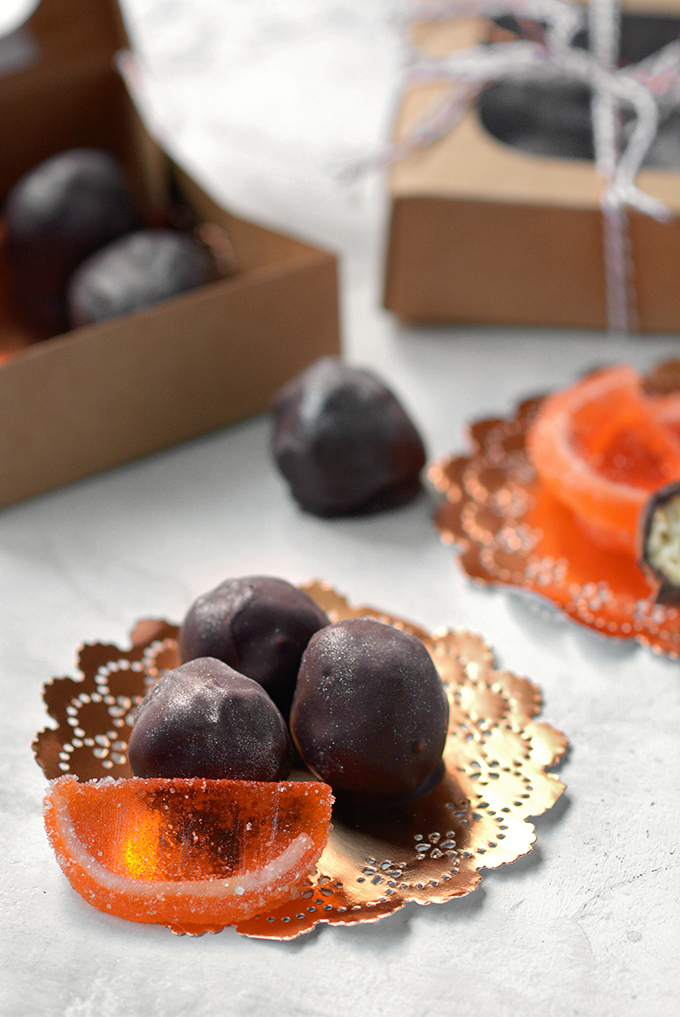 These truffles have a Dreamsicle-like center wrapped in a dark chocolate shell. Chocolate-orange is one of my favorite winter dessert flavor pairings. It's perfect for Christmas! Personally, I'm trying to decide whether to go on a diet in the new year or just embrace happiness by toddler-mom-stress-eating these little delectables well into January!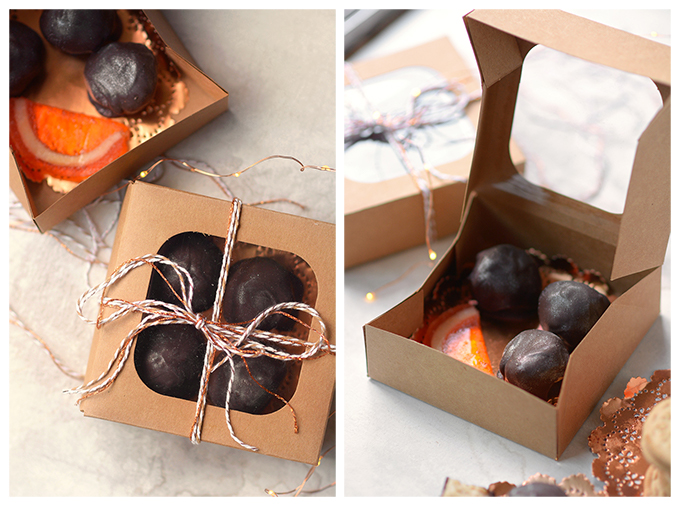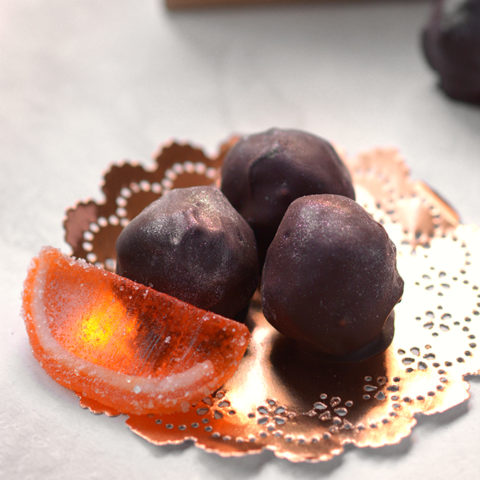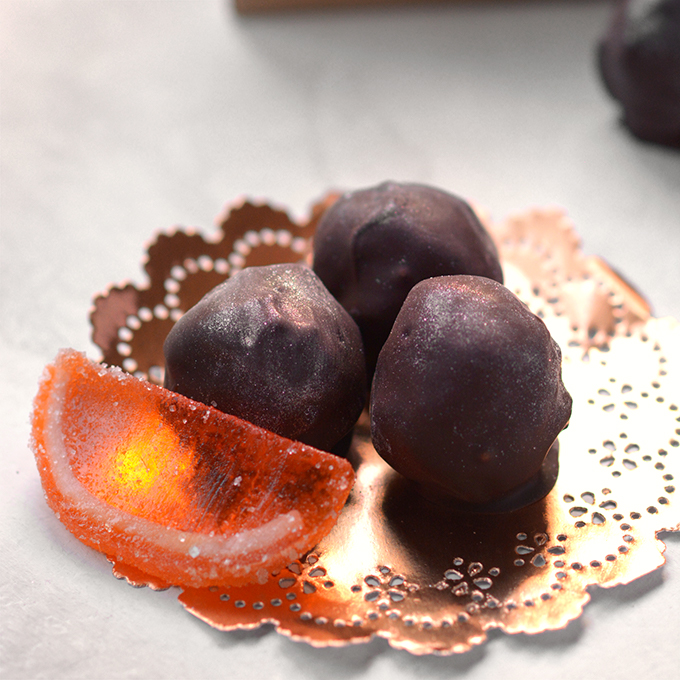 Easy Chocolate Orange Truffles
Total Time:
2 hours
40 minutes
Simple to make and utterly delicious, these unique and delectable little truffles will quickly become a household holiday favorite!
Ingredients
1 package Golden Double Stuff Oreos, minus 9
1 8 oz package Philadelphia cream cheese
1 1/2 tsp orange extract
4 4 oz Bakers semi-sweet chocolate bars
Instructions
Set the cream cheese out on the counter 1 hour before beginning.
Using a rolling pin crush 1 package of Golden Double Stuf Oreos (minus 9 cookies) to a fine crumble. Set aside.
In a medium sized mixing bowl cream together the cream cheese and orange extract until smooth. Intermittently add the cookie crumbles to the bowl until they are completely combined.
Place the cream cheese cookie mixture in the freezer for 30 minutes. Once chilled, use a measuring tablespoon to scoop and roll the mixture into even balls that are approximately 1" in diameter. Arrange the ball on a parchment lined baking sheet. You will end up with what will become 20-25 truffles depending on your ball size and how much you sneak from the bowl. Return the balled mixture to the freezer for another 30 minutes.
Break up the chocolate bars and melt them in a double boiler while stirring frequently to prevent burning the chocolate. If like me, you don't own a double boiler you can make your own with a large saucepan and a metal bowl. Fill the pot with water and place the metal bowl on top, taking care not to submerge. Heat the water over medium-high heat, but don't allow it to boil. Turn off the heat once the chocolate is melted.
One at a time, dip the balls into the melted chocolate. Place them on a fresh piece of parchment paper. If your chocolate begins to get to firm return it to the double boiler. If you would like to top with sprinkles, do so now. Or you can crush the 9 Oreos you separated out from the package earlier and sprinkle the truffles with them. I used confectionary dusting powder which is painted on after the chocolate is set. Allow the truffles to chill and set in the refrigerator for about 1 hour before serving.
The truffles are okay to sit out a party for 2-3 hours, but otherwise need to be stored in the refrigerator. They will stay fresh for up to one week this way.
You may also enjoy these other chocolate orange ideas…