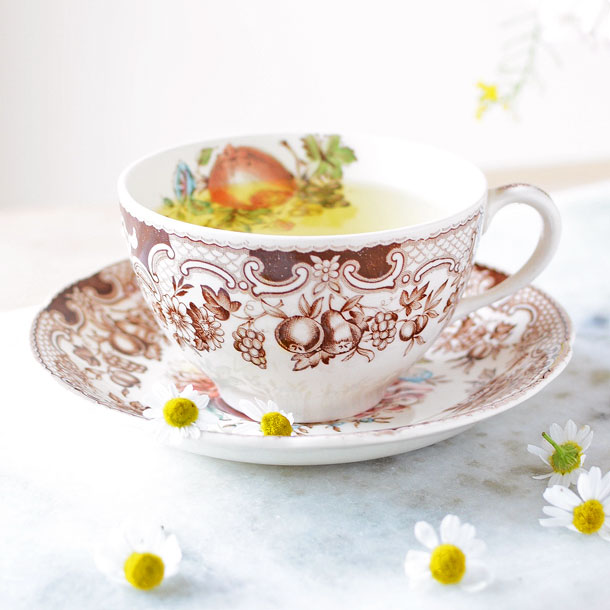 This season there has been a delightful new addition at my CSA- fresh chamomile flowers! I haven't seen many people taking them, and since they make such delicious tea, I can only guess that people don't know how to make chamomile tea with fresh flowers. I had to do some reading and experimenting myself, but found that it's quite easy to make. The reward is nothing like dried chamomile. It sweeter, without the hint of bitterness that many dried teas have. It also has fruity, apple undertones that I've never tasted in chamomile before.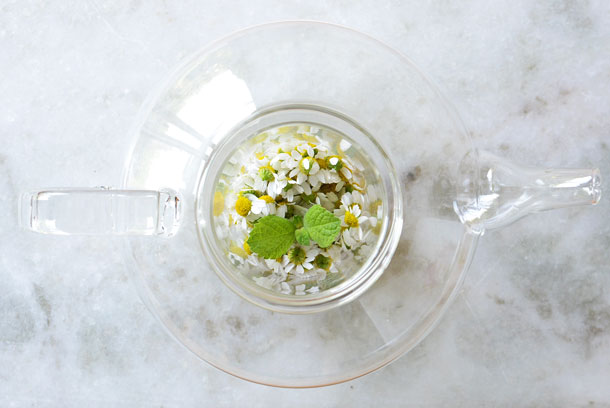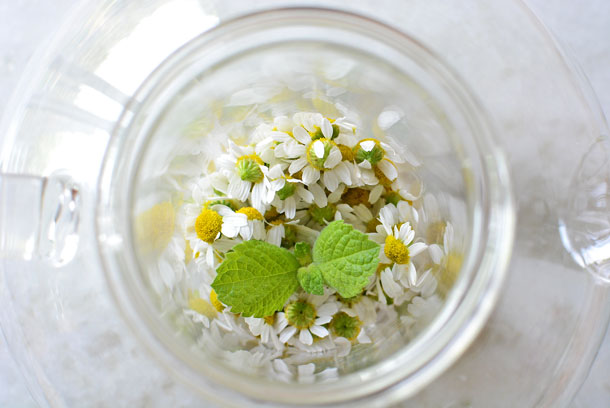 During my most recent visit at my CSA it was an unusually chilly day and it started pouring while I was picking flowers and herbs. Naturally I couldn't help but make this cup of tea when I got home. I enjoyed it so much that I couldn't help sharing this recipe with you, and perhaps these flowers will have a place in my own garden next season!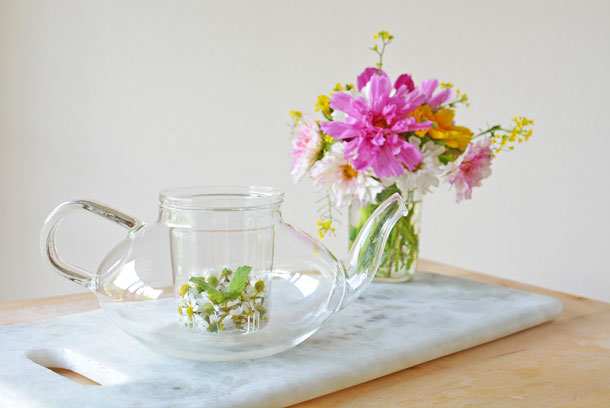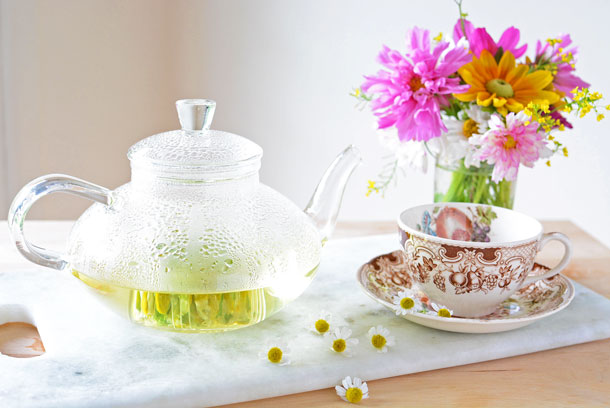 So, whether you're a passionate tea drinker, or whether your want to try something new, if you have the opportunity, fresh chamomile tea is worth a try!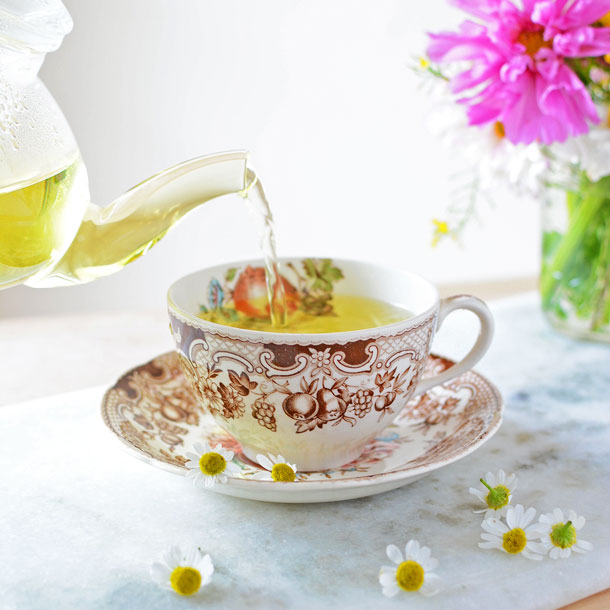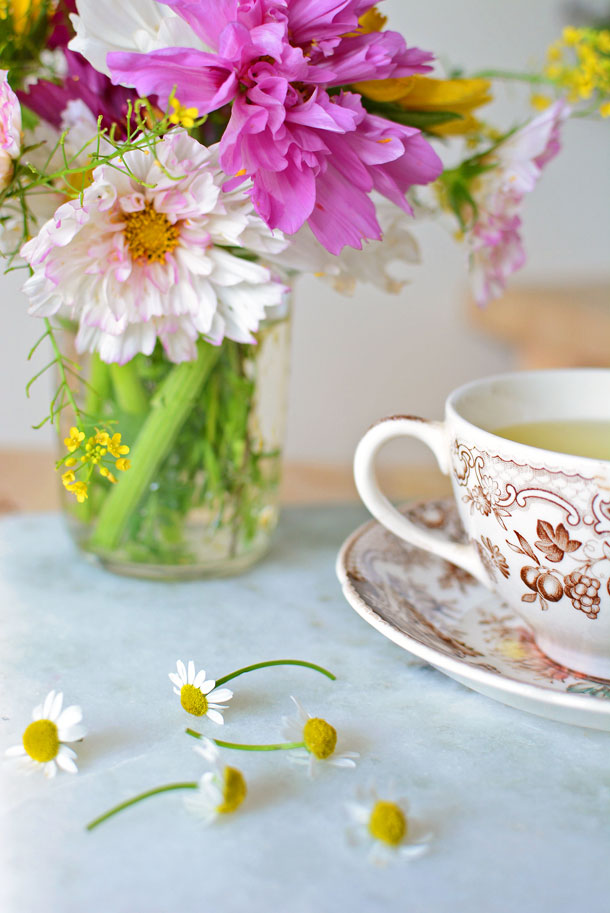 How to Make Chamomile Tea with Fresh Flowers
This homemade chamomile tea has hints of sweetness and apple that can only be found in a cup made with fresh flowers.
Ingredients
3-4 Tbsp fresh chamomile flowers
1 small, fresh sprig of mint
8 oz boiling water
Instructions
First you'll want to pick a pot to make your tea in. An infuser teapot, as pictured, is ideal. If you don't have a tea infuser, you can use a doubled over cheese cloth and a piece of string to make a makeshift tea bag. You can even place your flowers into a heat safe bowl or cup and, after steeping, pour your tea into your teacup through a fine mesh strainer.
Once you've selected a pot you'll want to harvest your herbs. For the chamomile flowers, it's ideal to use them the same day they are harvested, as the delicate petals have a short shelf life. Otherwise, they can last a couple of days in the refrigerator, in a plastic bag with a lightly dampened paper towel. To prepare the chamomile for use, pop the head of the flower off the stem. They can even be harvested this way, so that they are immediately ready for use. For the mint, select a small sprig about the size of a quarter off of the tender top of the plant. I selected a variety of mint called apple mint because fresh chamomile also has apple undertones, so they complemented each other perfectly. Peppermint is also delicious.
Fill up your tea kettle with 8 oz of water and begin heating. Place 3-4 Tbsp (4 for a stronger tea) of chamomile and your mint sprig into your teapot or makeshift teabag of choice.
Pour 8 oz of boiling water over the chamomile flowers and mint and then steep for 5 minutes. To serve, pour into a teacup, using a fine mesh strainer as needed.