Crab, Okra, and Gouda Flatbread – With cooler weather approaching, we're taking one last moment to dream of the beach with the flavors of crab meat and Old Bay on this delicious flatbread!
My little family and I just got back from a week-long sandy adventure in Ocean City, Maryland. Seriously, I think my 4 year-old brought back half of the beach with him in the form of seashells, pieces of horseshoe crab spines, surf-smoothed pebbles and sandy shoes. All little treasures to remind us of our wondrous adventures, and to inevitably be crushed into my living room carpet…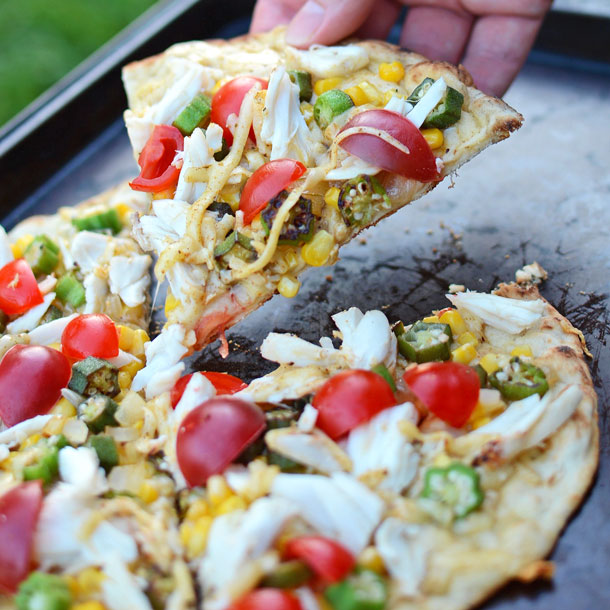 One adventure that was a family favorite was a day trip to Assateague Island, a little barrier island off the coast of Maryland and Virginia.
The Maryland half houses Assateague Island State Park where I recently visited with my family. The Virginia half, which neighbors the small island of Chincoteague, is referred to as Chincoteague National Wildlife Refuge. The two island halves are simply separated by a fence.
As a national park, much of it's beauty is preserved. In fact, I went on a Girl Scout camping trip there in elementary school and very little has changed except that the island is constantly moving and changing shape with the tides.
The thing that makes Assateague particularly unique is it's varied wildlife, including it's famed wild horses. Actually, if you're a horse person, their stature would technically classify them as ponies, but their genetic makeup is of that of a horse. It's thought that the briney island environment has affected their growth.
Whatever they may technically be, they are affectionately called Assateague horses in Maryland and Chincoteague ponies in Virginia.
There's further debate on how the horses ended up on this little island. Some believe that they were brought to the island by settlers, and a more exciting story is that they are survivors of a Spanish galleon which shipwrecked off the island many years ago.
However they got there, they certainly own the island. As a Girl Scout I remember one coming up to the trunk of my troop leader's car and stealing all of our hot dog buns! We ate hot dogs on sticks that night…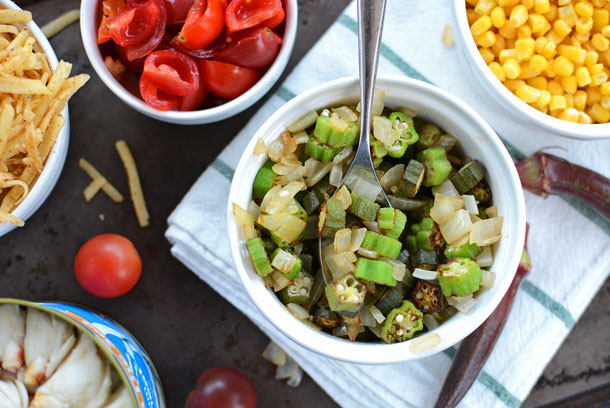 In addition to horse spotting and enjoying Assateague's beautiful beach, we went bayside to Old Ferry Landing where people can participate in the wild sports of clamming and crabbing.
We didn't come prepared for crabbing this year, but there were some gracious crabbers that let my son give it a go, and he was delighted to watch a Maryland blue crab scuttle across the dock. We caught and released, but when I think of OC Maryland beach food, buckets of crabs are the first thing that come to mind.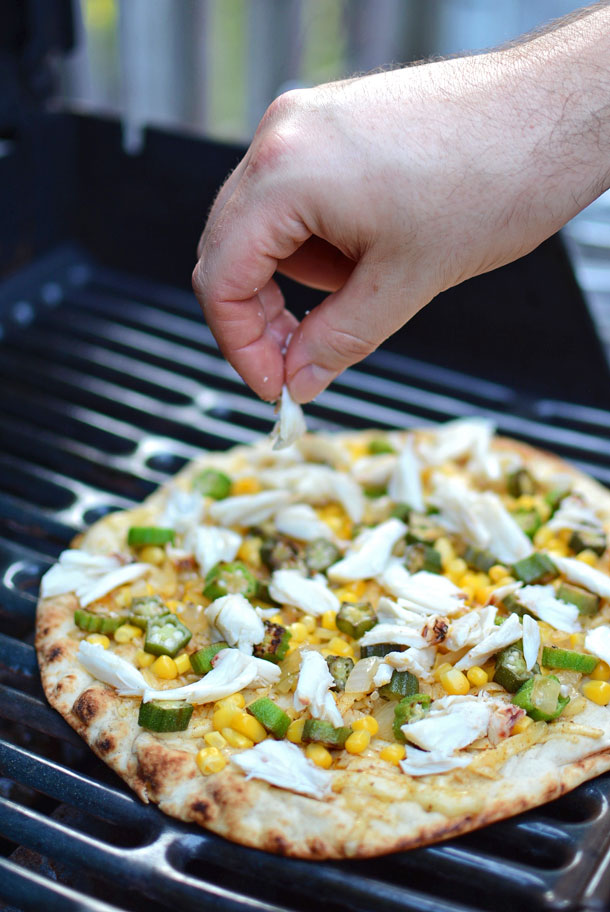 Before beginning our vacation this year, my husband and I grilled up these Crab, Okra, and Gouda Flatbreads. I wasn't able to get my hands on any Maryland blue crab in the Philadelphia area, but they were pretty darn good with refrigerated tins of super lump crabmeat. If you can get your hands on fresh crab, you're a lucky duck!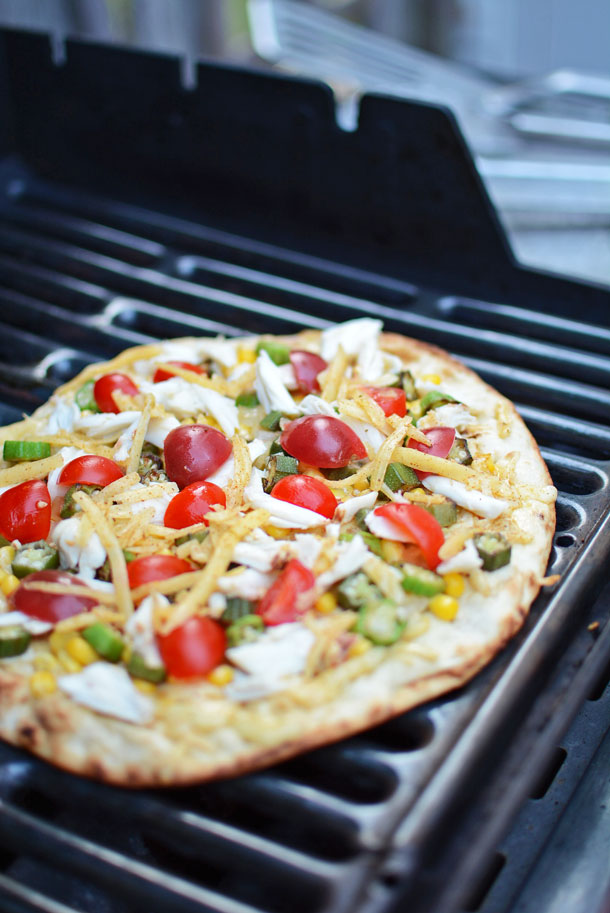 For these flatbreads I used all local veg that can be found in September. That said, although it's reminiscent of summer, it's really a September dish.
The red wax gouda adds a richness and butteriness to the dish and gets on so well with the crab and corn. The tomato ties the dish together with a touch of sweet acidity, topped by the pop of fresh okra.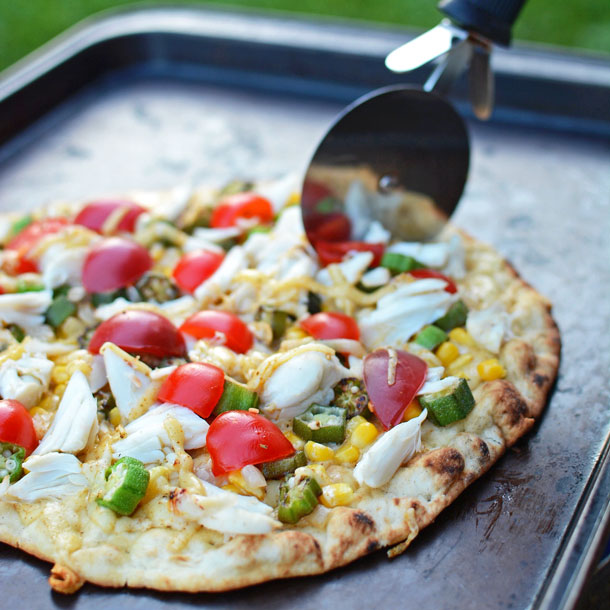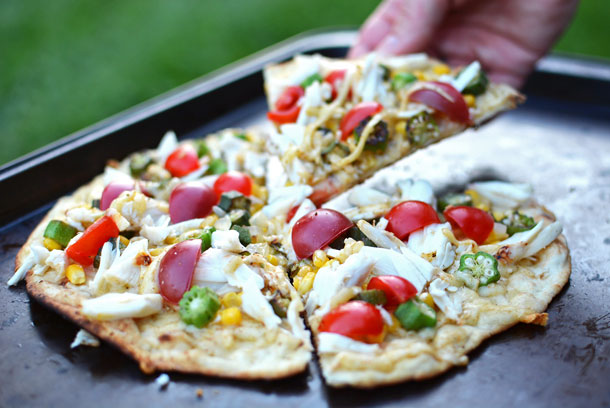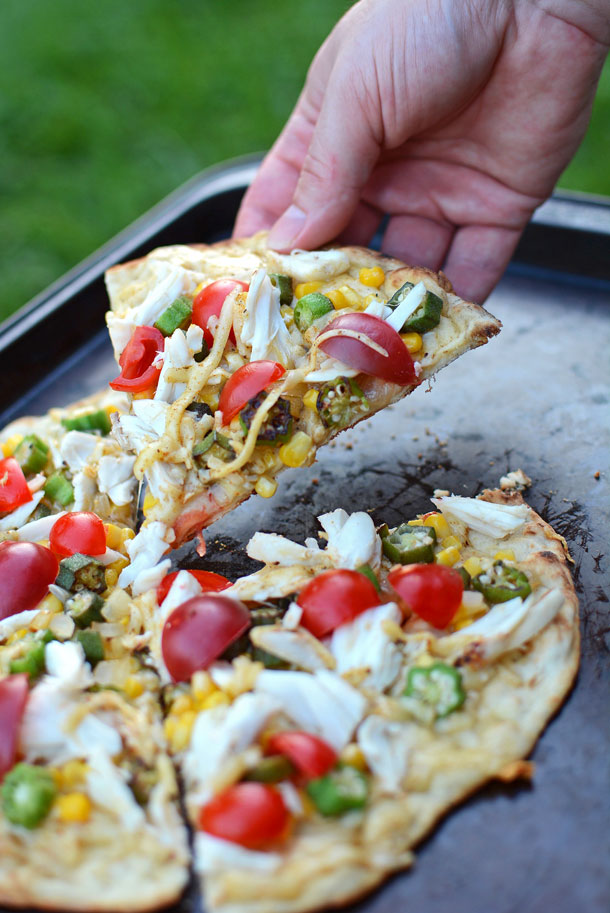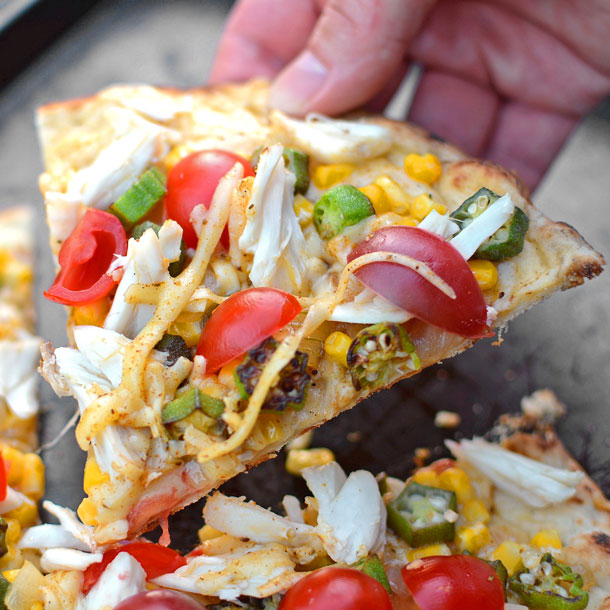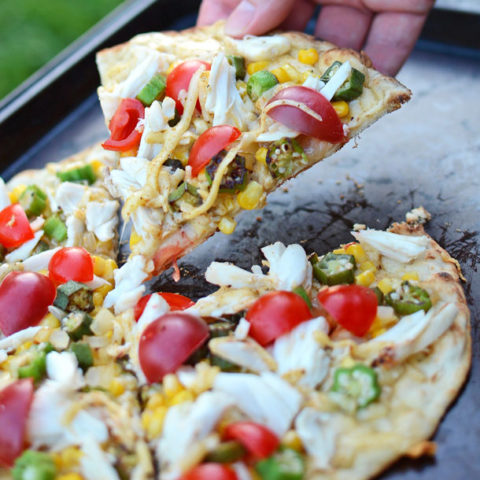 Crab, Okra, and Gouda Flatbread
Yield: 4

Prep Time: 15 minutes

Cook Time: 10 minutes

Total Time: 25 minutes

With cooler weather approaching, we're taking one last moment to dream of the beach with the flavors of crab meat and Old Bay on this delicious flatbread!
Ingredients
1 C okra cut into coins
1/2 C sweet yellow onion, diced
1/2 tsp and 1 1/2 Tbsp olive oil, divided
2 C shredded red wax gouda cheese
2 tsp Old Bay seasoning
1 C fresh or frozen sweet corn
8 oz super lump crab meat
1/2 C seeded and quartered cherry tomatoes
4 pocketless pitas or lavash bread
Instructions
Preheat and clean your grill, and while the grill is heating prep all of your ingredients.
Combine 1/2 tsp olive oil, 1 cup of okra cut into coins, and 1/2 cup of diced sweet yellow onions in a sauté pan over medium high heat. Sauté until the okra and onions are softened and browned. Remove from the heat and set aside.
Prep the gouda by shredding it and then evenly coating it with Old Bay seasoning. Quarter and seed 1 cup of cherry tomatoes. If you're using fresh corn, remove it from the husk, and if it's frozen, thaw it out.
Once the grill is heated and cleaned set the grill to medium-low heat and brush olive oil onto one side of the lavash bread.
Place the bread oiled side down on the grill. Quickly assemble by sprinkling with gouda, corn, okra and onion mixture, crab, and then cherry tomatoes. Shut the lid and grill 5-7 minutes. It is finished once the cheese is melted and the lavash is beginning to brown.
Allow the flatbread to cool for a couple of minutes and then serve as an appetizer or an entree.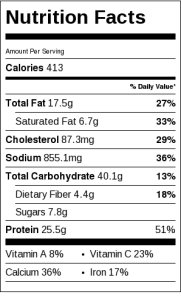 You may also like these crabby and delicious recipes…