Quick and Easy Honey Mustard Chicken – Sweet, savory honey mustard and a punch of herbs will make this 30-minute meal a weeknight favorite for the whole family!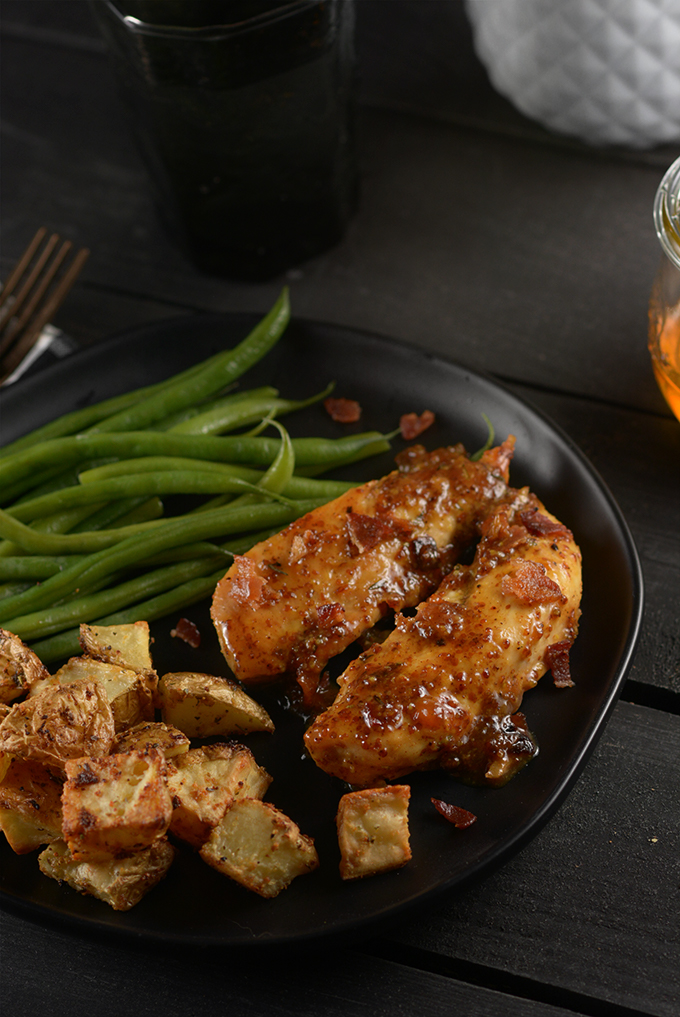 Today I took a HUGE leap. One that I've been thinking about and working towards for almost 10 years… I applied for grad school to become a Nurse Practitioner!!!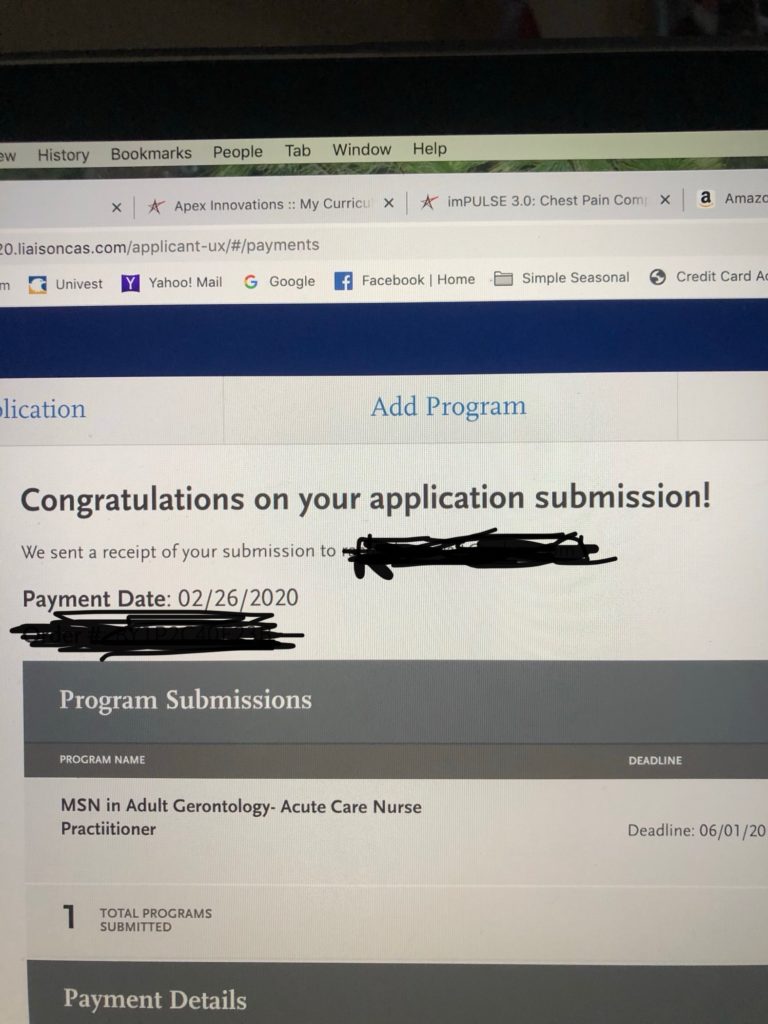 Until now I always found reasons that the timing wasn't right. Excuses like, "I want to get some clinical experience first," or "I want to finish having babies first," and "My life is to busy right now…" Maybe "excuses" isn't the right description. I just had other priorities, but finally my dream is a priority!
I realize that Nurse Practitioner school will turning me into a busy mess. It's so exciting to say it. "I'm going to Nurse Practitioner school!" Anyway… It's going to make me crazy busy so it seems appropriate that today's recipe is for Quick and Easy Honey Mustard Chicken.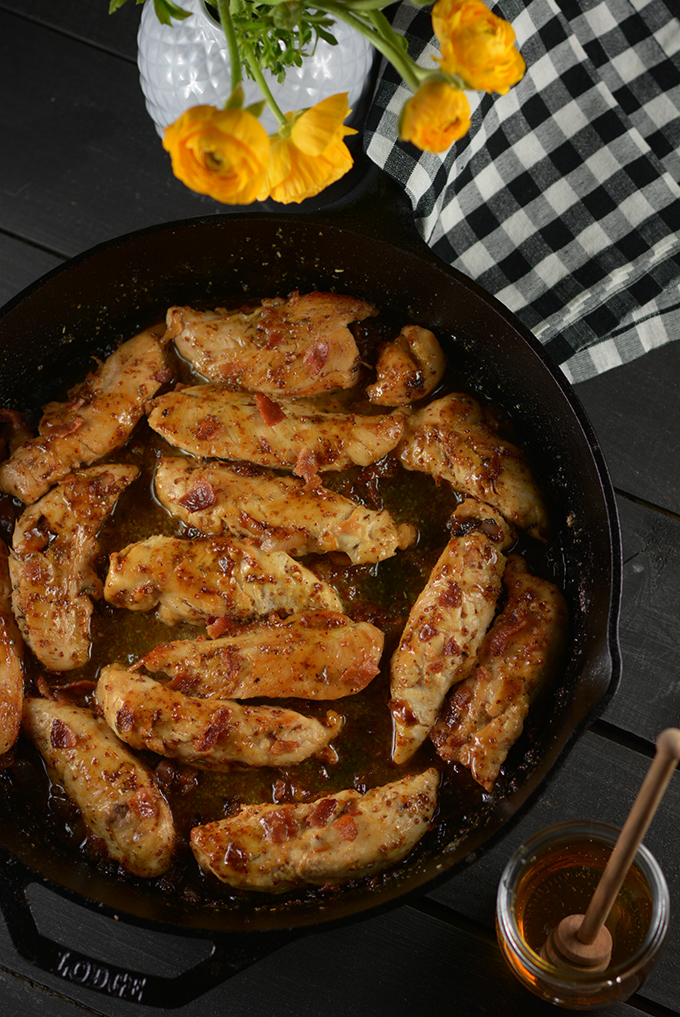 This recipe has become one of my favorite weeknight meals, because when I make this I can have a flavorful dinner on the table in about 30 minutes. The chicken is tender, sweet, and savory, and the herbs add a punch of flavor.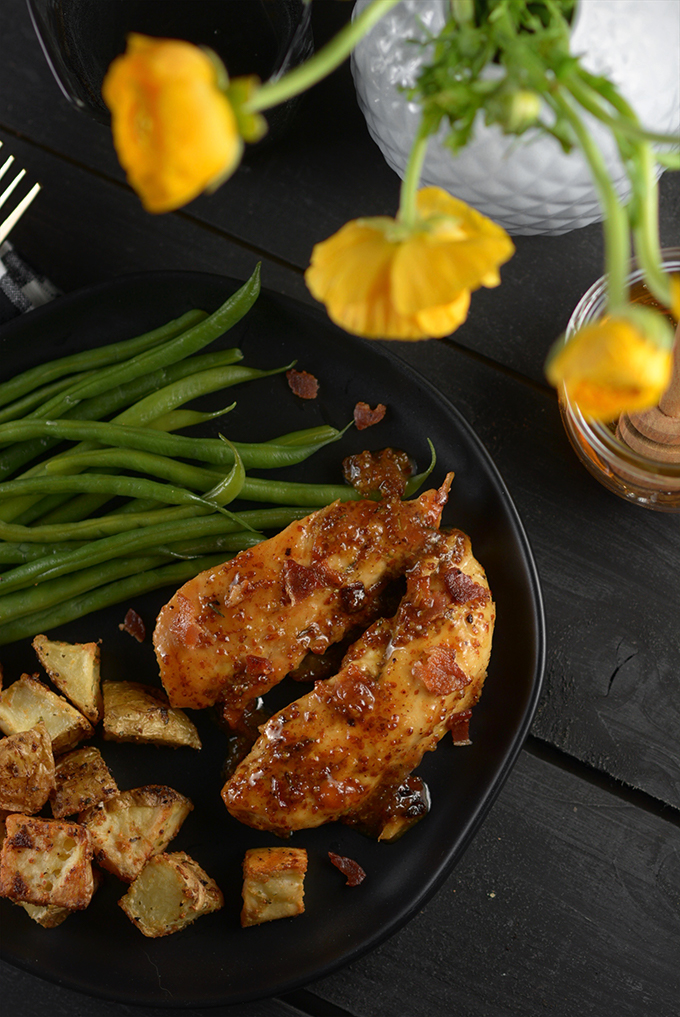 I serve it with microwaved "baked" potatoes or oven fries, as well as some steam-in-the-bag vegetables. The meal turns out to be a hearty and balanced home-cooked meal that's on the table in no time!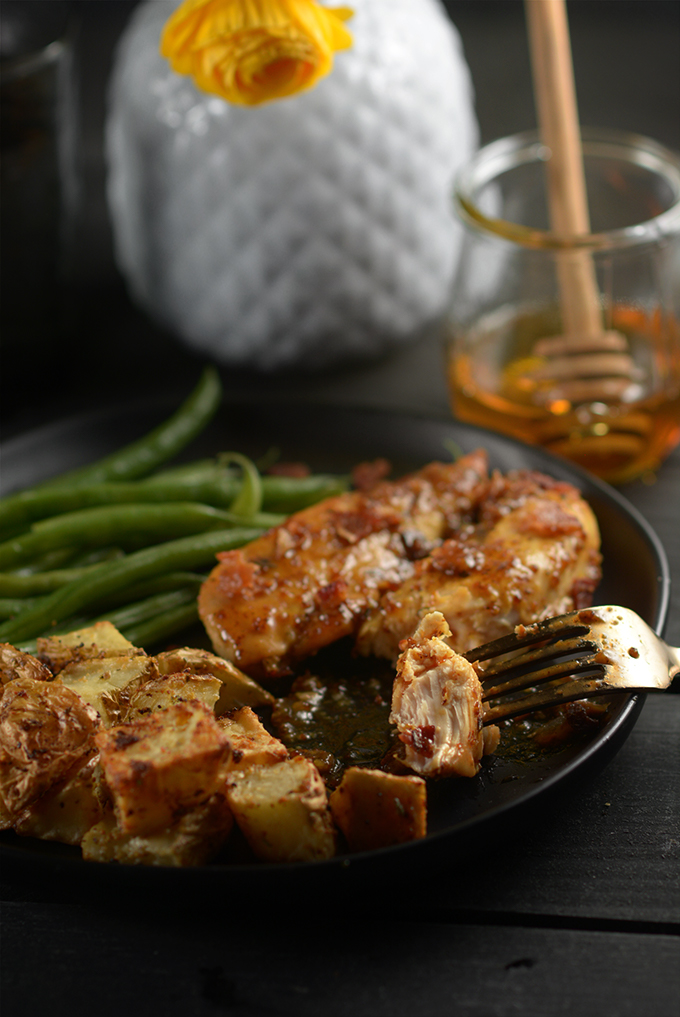 Speaking of time, now I have the fun of impatiently waiting and worrying to see if I get into grad school… I guess it's as good of a time as any to eat chicken!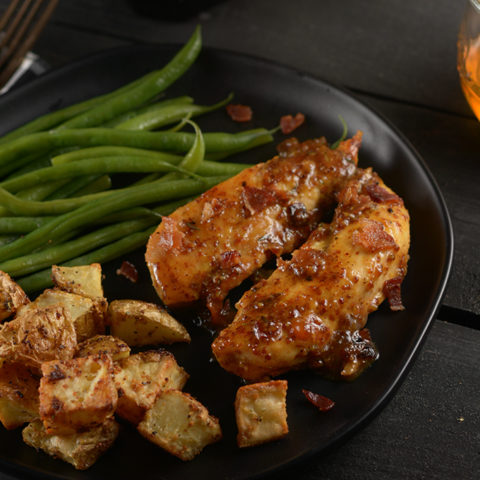 Quick and Easy Honey Mustard Chicken
Sweet, savory honey mustard and a punch of herbs will make this 30-minute meal a weeknight favorite for the whole family!
Ingredients
4 pieces of bacon (reserve bacon grease)
2 Tbsp butter
1/2 C onion, chopped
2 cloves garlic, minced
1/4 tsp dried thyme
1/8 tsp dried rosemary
1.5-2 lbs fresh chicken tenderloins
1/4 C dijon mustard
1/4 C honey
1/8 tsp salt
Instructions
Place 4 pieces of bacon on a large cold skillet. Heat over medium heat. Cook for 7-10 minutes. Increase the heat to medium-high heat and cook an additional 3-4 minutes on each side until crisp. Once cooked, place the bacon on a plate lined with a paper towel and set aside for later. Reserve approximately 1 Tbsp of bacon grease in the pan.
While the bacon is cooking, chop the onion. Also trim any excess fat or tendons from the chicken tenderloins.
Reduce the skillet heat back down to medium. Add the butter and onions to the pan and cook for 3 minutes. Next, add the minced garlic, dried thyme, and dried rosemary and cook for 1 more minute.
Push the onions to the outer edges of the skillet. Arrange the chicken tenderloins on the skillet so they are touching as little as possible. Cook for approximately 3 1/2 minutes on each side until the chicken reaches an internal temperature of 165ºF.
Add the honey, dijon mustard, and salt to the skillet. Cook until the sauce is bubbling and then remove from the heat.
Crumble the bacon you had set aside earlier over the chicken. Serve immediately.
Notes
This meals pairs perfectly with potatoes (baked or roasted) and a fresh green vegetable (green beans, broccoli, or brussels sprouts).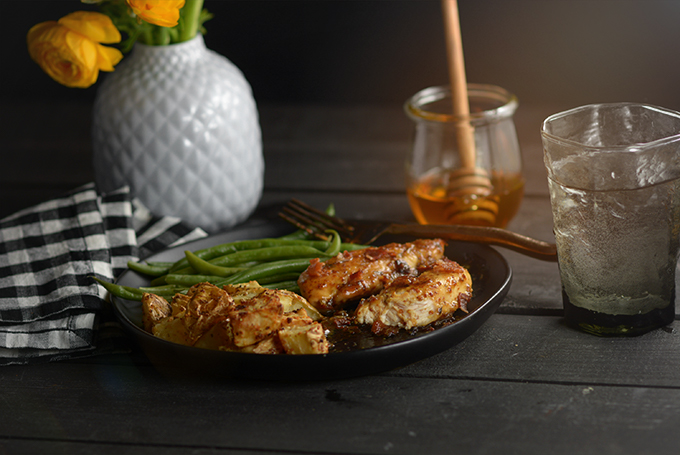 You may also enjoy…