Oven Baked Ravioli Dippers – A secret ingredient makes these wonderfully tasty little dippers crunchy and flavorful without being too heavy!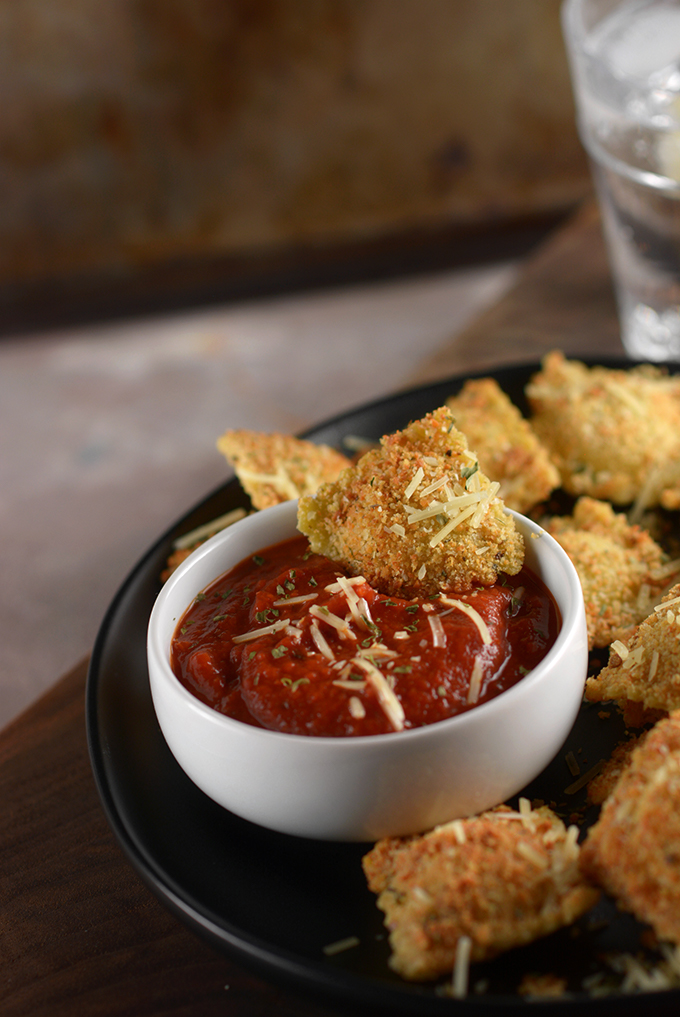 Lets be truthful here. The internet is saturated with baked ravioli recipes. This recipe, however, is different. It's got a secret ingredient…
One of my sisters became vegetarian last year. She's really stuck with it, which has gotten me thinking about creating some satisfying vegetarian recipes that I can share with her.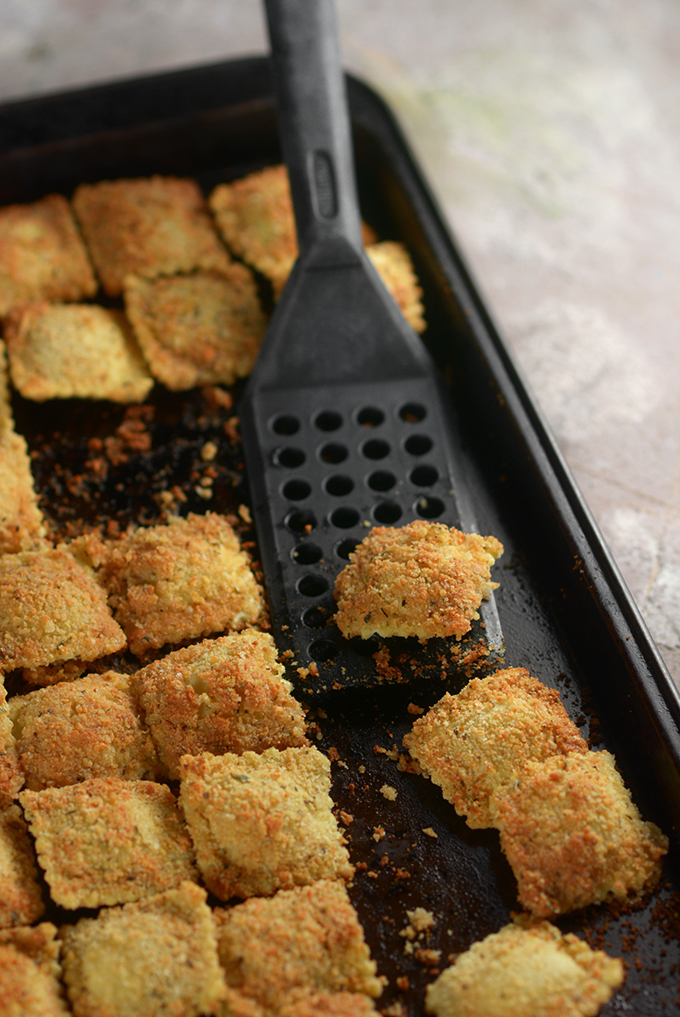 We used to be fans of Chick-fil-A, but that option is now off the table. This got me thinking about how much I would miss eating chicken nuggets if I were to become a vegetarian. Baked ravioli, however, is a great substitute. They're breaded, and they're a lot of fun to dip!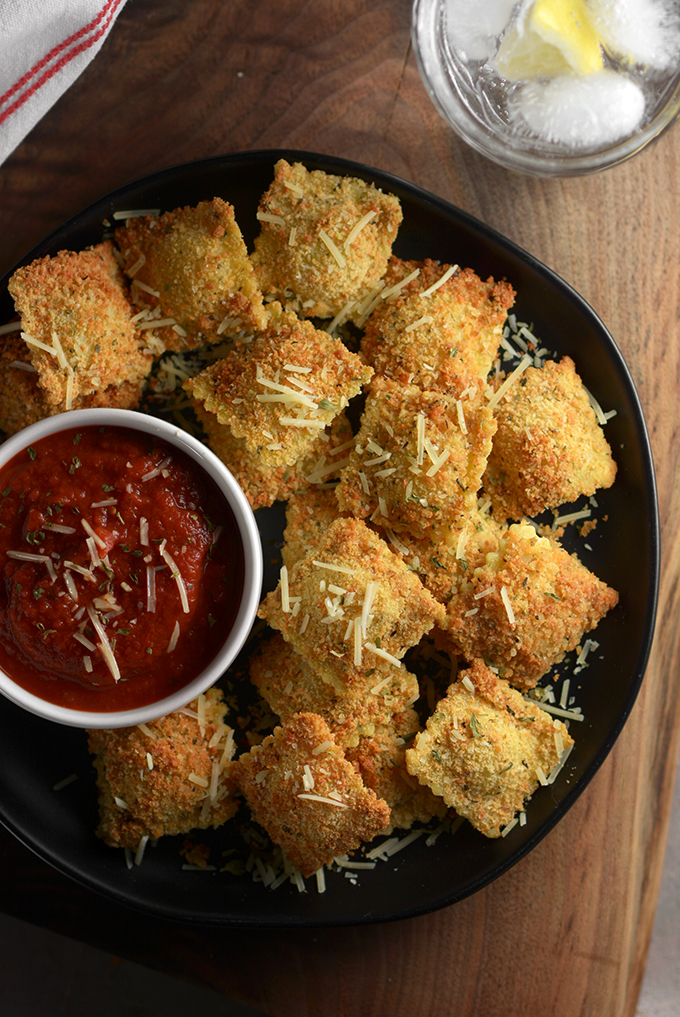 When I was a kid my mom's homemade breaded chicken was better than any of my friend's mom's chicken. I later learned that other people's moms were dipping their chicken into egg washes before breading. My mom (perhaps it's her French heritage coming through) went straight for the butter.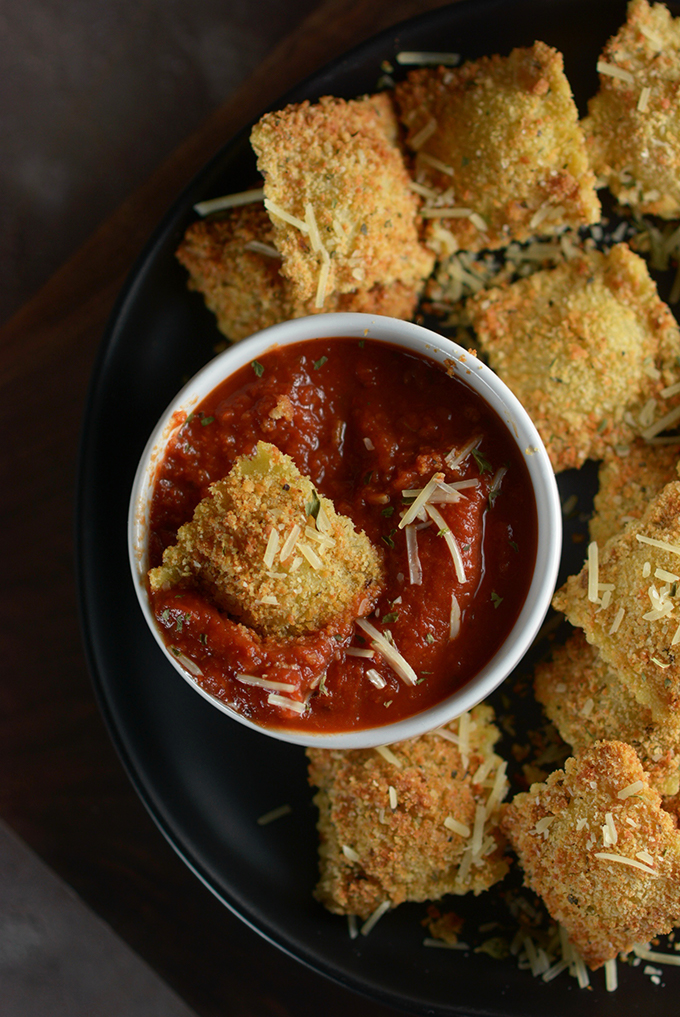 I thought, if butter makes chicken nuggets better, then why not baked ravioli!? It truly makes all the difference in this recipe. Baked ravioli that's made with an egg wash sometimes dries out. Butter solves this problem.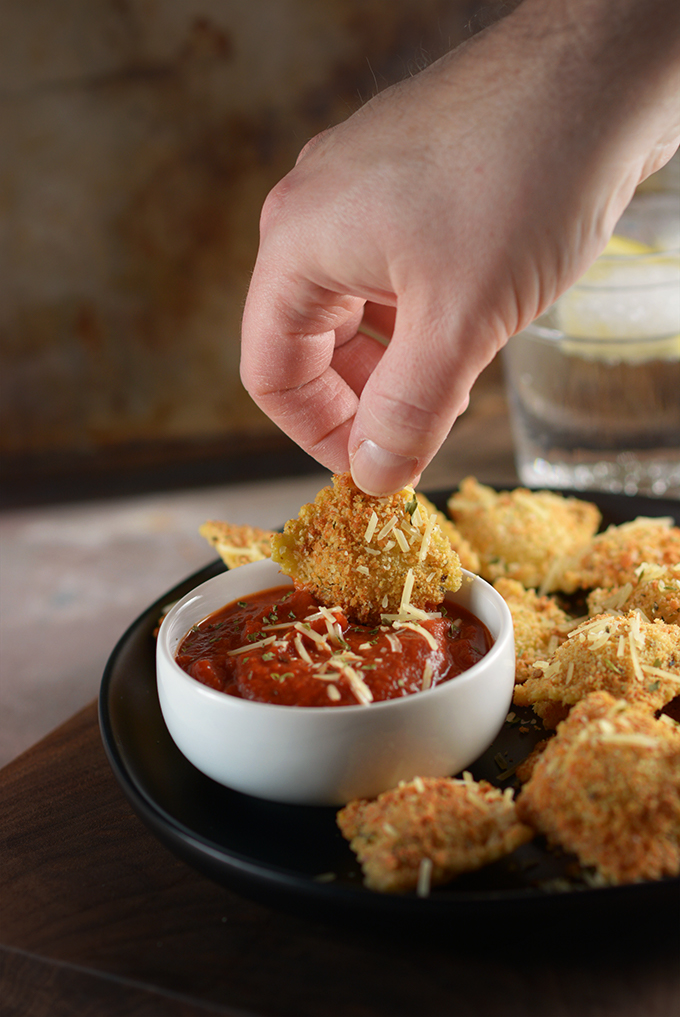 Naturally, adding a fat to a recipe makes it more flavorful. There's no deep-fried greasiness going on here, though. There's just enough butter to make the breading crunchy and flavorful, but not heavy. It's fantastically tasty for meat lovers and vegetarians alike!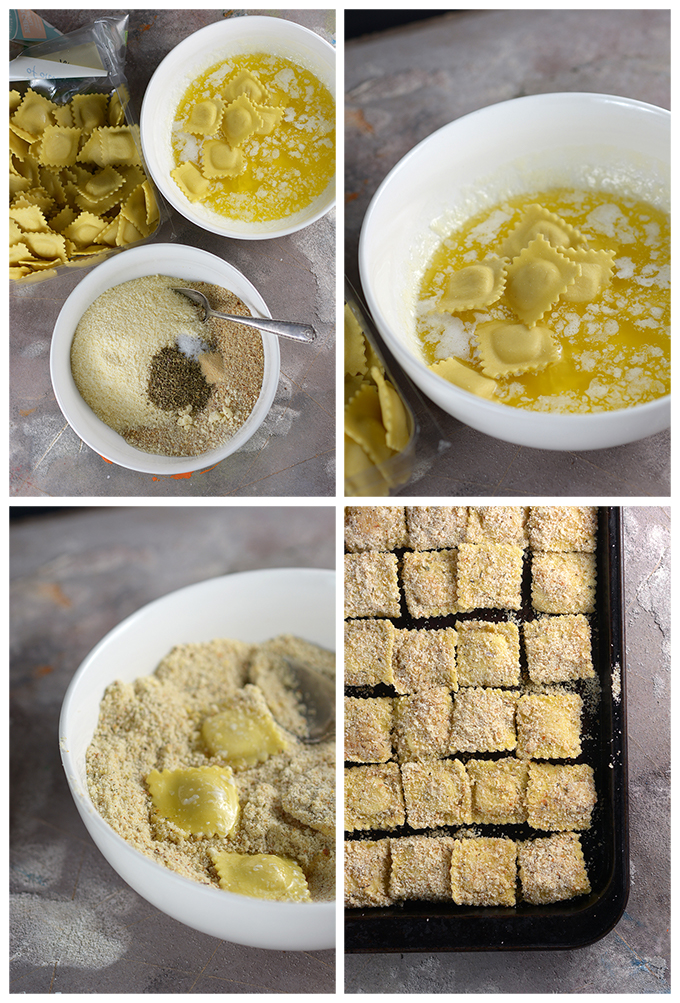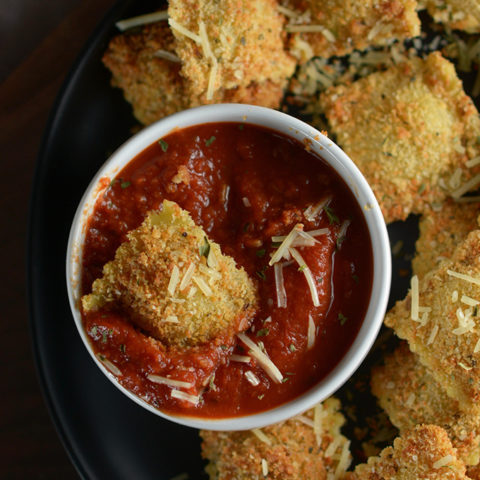 Oven Baked Ravioli Dippers
A secret ingredient makes these wonderfully tasty little dippers crunchy and flavorful without being too heavy!
Ingredients
1 9 oz package refrigerated cheese ravioli
1 C plain bread crumbs
1 C parmesan cheese, grated
1 Tbsp Italian Seasoning
1/4 tsp garlic powder
1/8 tsp salt
1 1/2 sticks (12 Tbsp) salted butter, melted
1 24 oz jar marinara sauce
Instructions
Preheat oven to 425º F.
In a large, shallow bowl evenly combine the bread crumbs, grated parmesan, Italian seasoning, garlic powder, and salt, and then set aside. Use another bowl to melt the butter in the microwave at 50% power in 30-second increments until completely melted.
To bread the ravioli, dip them into the butter, coat with the bread crumb mixture, then transfer to a dark baking sheet.
Once all of the ravioli are breaded, bake them at 425ºF for 8-10 minutes.
While the ravioli are baking heat your favorite tomato sauce in a covered sauce pan over medium heat.
Serve the baked ravioli dippers hot with the tomato sauce for dipping.
Notes
You can switch up the flavors as desired. For example, spinach, mushroom, or butternut squash ravioli paired with different dippers such as Alfredo or pesto.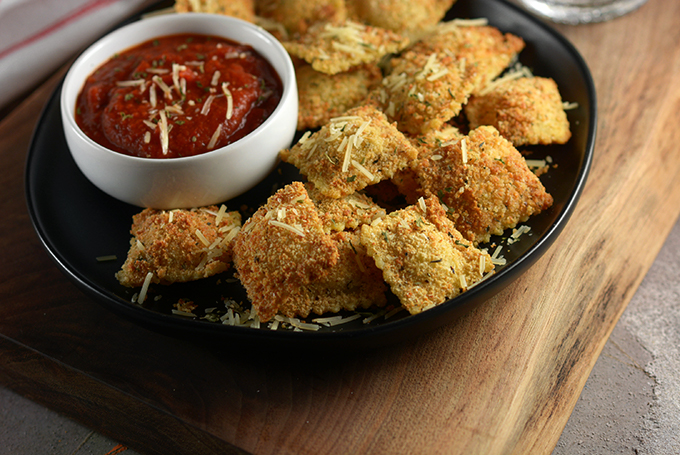 You may also enjoy…