Creamy Italian Sausage and Tortellini Soup – When scary things are happening and you need some comfort, try this savory, creamy soup that's bursting with traditional Italian flavors!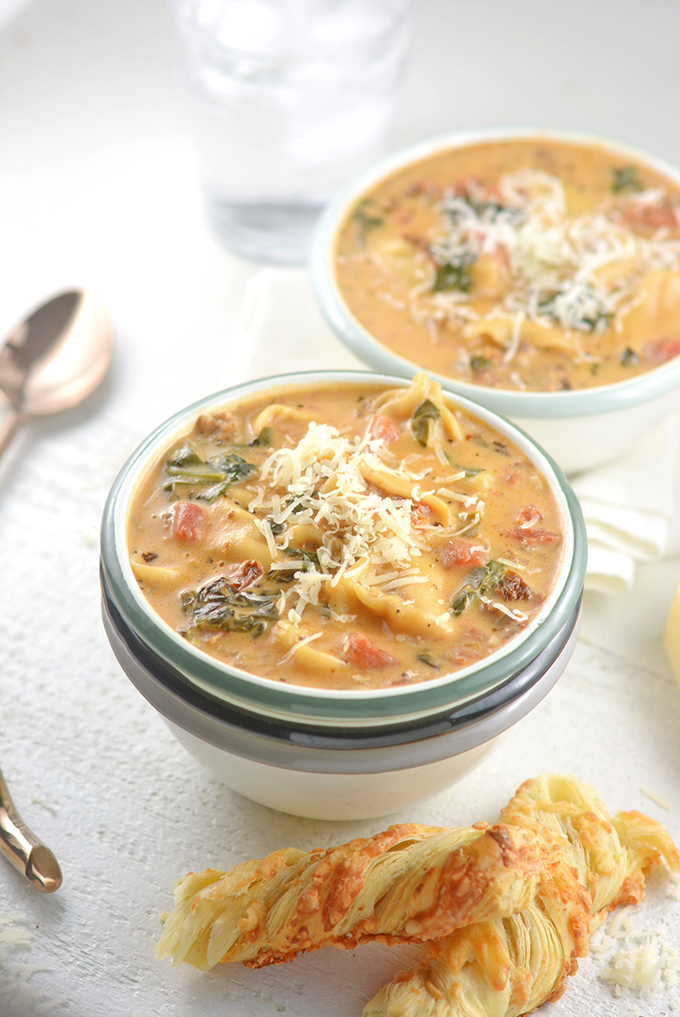 Today's recipe is a real comfort food recipe. It's the last one of the season before I go headlong into spring content. I'm always a little sad when soup season comes to an end. Fortunately, that sadness only lasts for a moment because, come on… Warm weather is coming!
Normally around this time of year the thing I look forward to most is the end of cold and flu season. I don't just have to deal with the kid's sniffles and earaches at home. I also work in a hospital. From October thru March, I gotta be honest, the hospital is packed, the nurse-to-patient ratio could be better, I'm exposed to a lot of crap, and everyone is stressed out!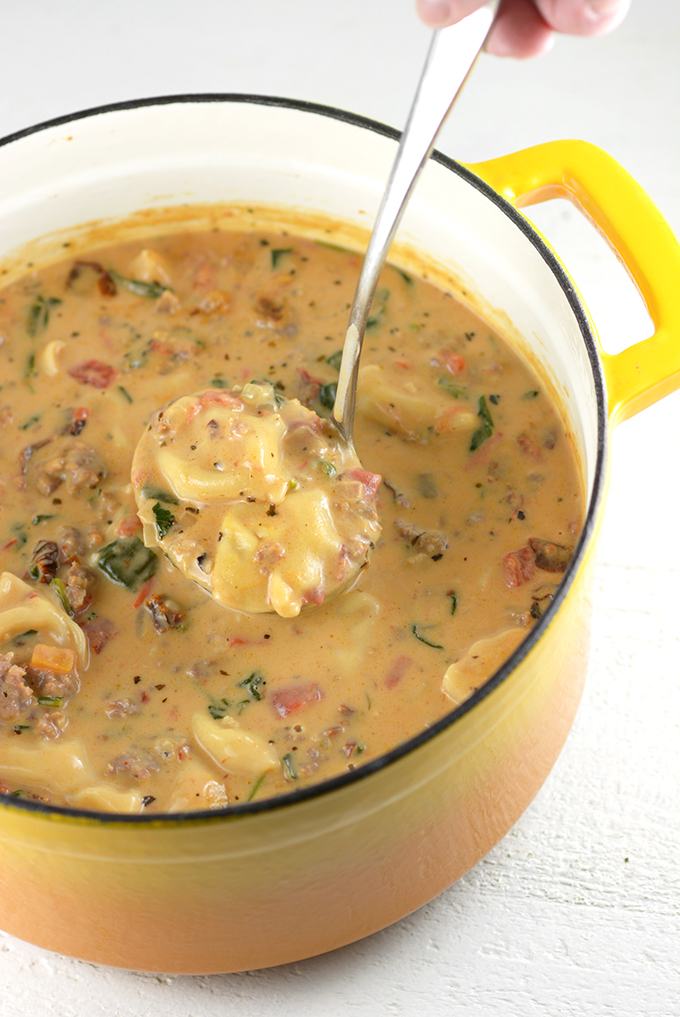 Now COVID-19 is looming. First, I want to say that I'm not freaking out about it or anything. Most people will come out of it just fine and will likely have no need to come visit me at the hospital. But my patients that I normally take care of at the hospital are the at-risk population. I worry about them.
Patients and their families keep asking me if I think everything will be okay with the coronavirus. Some of them are in the hospital for something like their gallbladder or kidney stones. With them I can say in confidence, "I think we'll be okay, you'll be okay." But another patient might have heart failure and kidney disease and diabetes… I don't know how to answer them.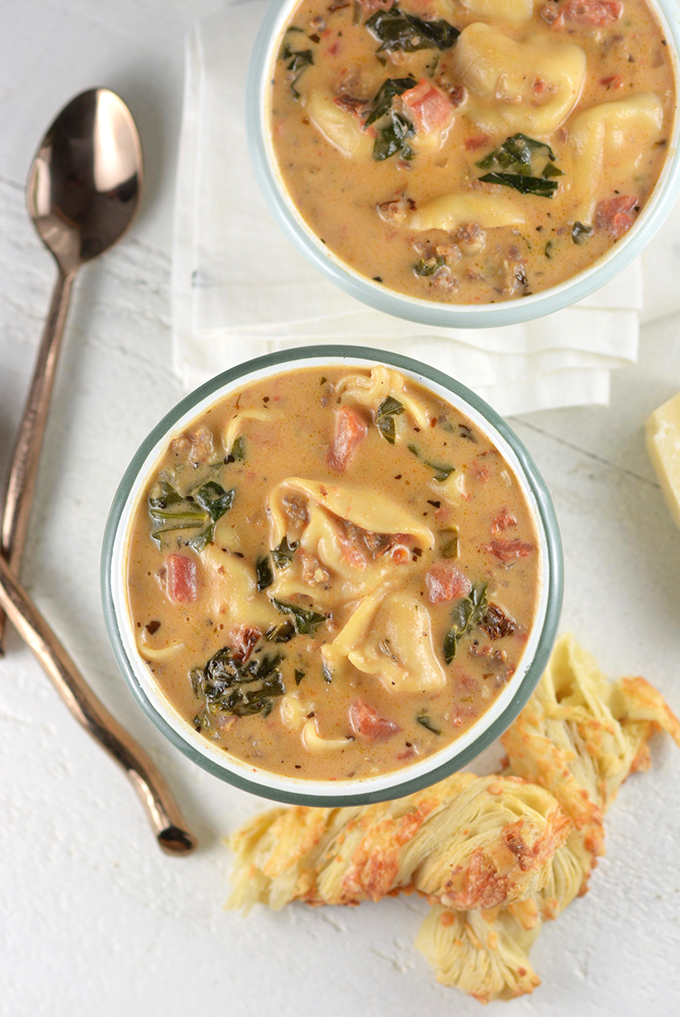 I work in a Philly area hospital. If it hits I might very well be on the front lines seeing the worst of it. I'm just trying to wrap my mind around that at the moment. Will I have to wear all that crazy personal protective equipment? Am I going to get coronavirus and bring it home to my family? Am I going to have sick patients who I can't heal? Who I can't even comfort because of all of that darn personal protective gear..?
Comfort food is in order as I try to process this and try to learn as much as I can to provide the best care possible if I'm called into this unusual situation. All that to say, if it hits Philly I'm going to be as ready as possible. I know the people I work with are working towards the same goal.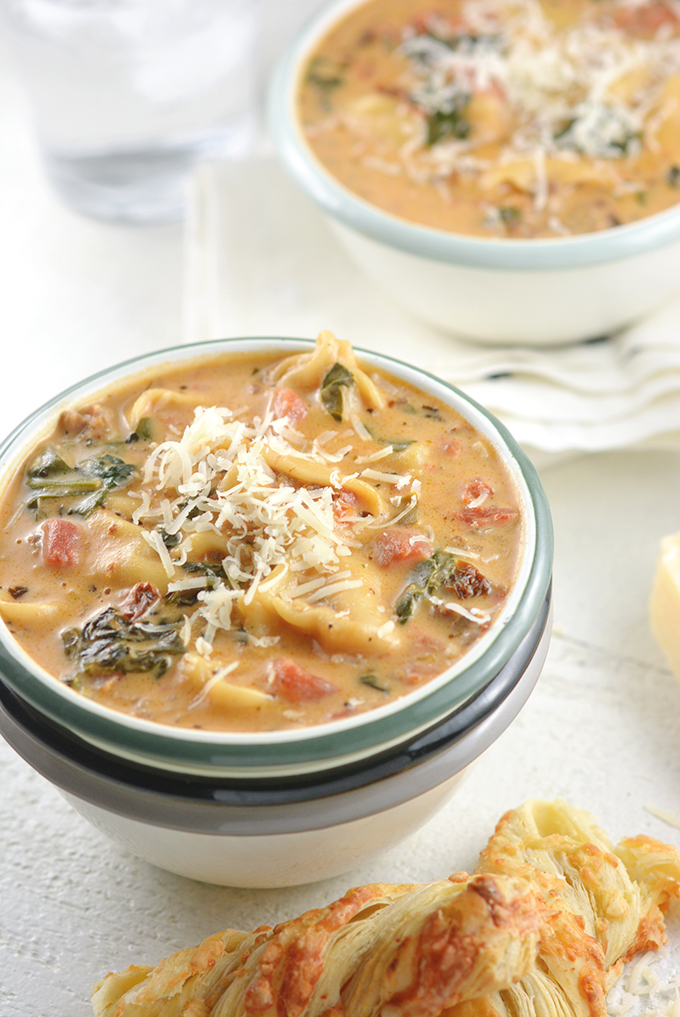 In over a decade of being a nurse I've learned that sometimes my job calls me to do really difficult things. I've also learned that I have the inner strength to do what needs to be done and to come out on the other end still smiling. For me, things like exercise, friends and family, binge watching Scrubs, and food (i.e., this blog) help me deal.
This recipe for Creamy Italian Sausage and Tortellini Soup is exactly what the nurse ordered! Technically, comfort food season may be coming to a close, but we shall see… While I wait to see what's going to happen I'm going to eat this soup that's exploding with Italian flavors like garlic, sun dried tomatoes, and basil. It's also creamy and savory. Finally, the tortellini adds that pasta value that makes something an ultimate comfort food!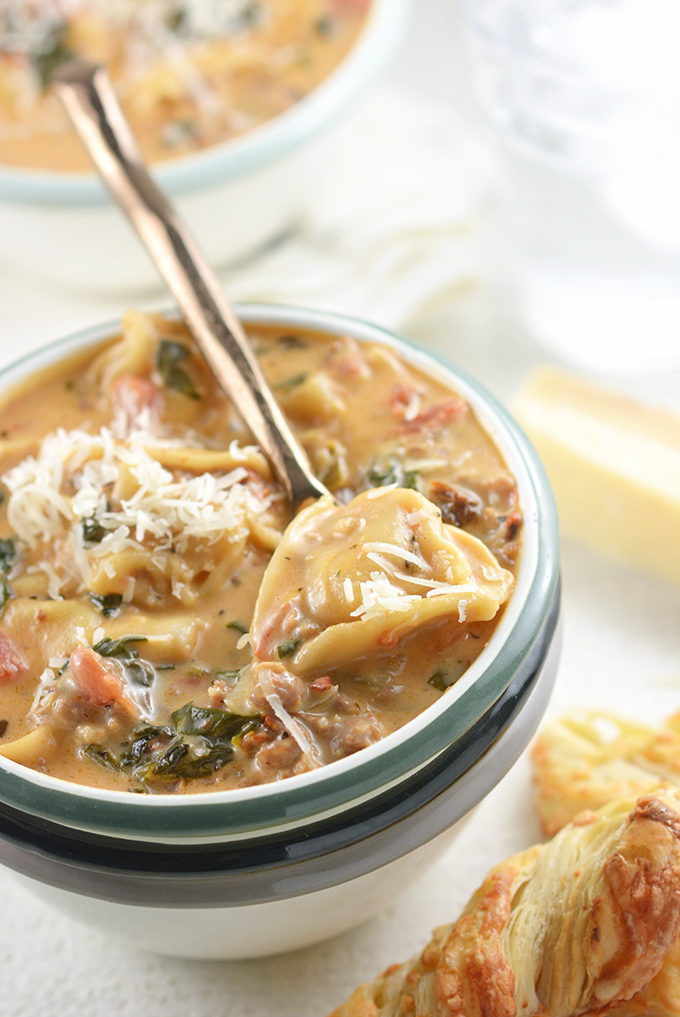 P.S.- Be safe! Wash your hands often, cover your coughs and sneezes with your elbow, keep your fingers out of your eyes, nose, and mouth, and stay home if you're sick. If you have a dry cough and shortness of breath, call you local hospital for further instructions instead of showing up unannounced.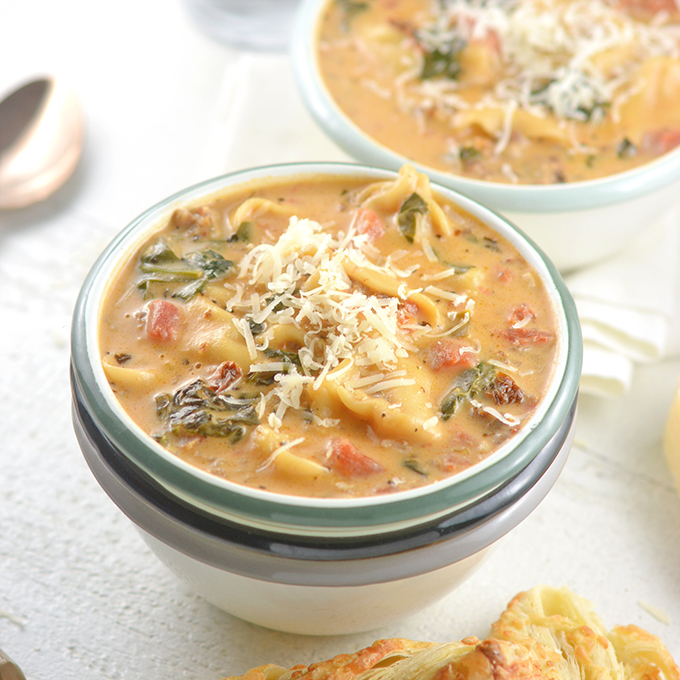 Creamy Italian Sausage and Tortellini Soup
Ingredients
1 lb Sweet Italian sausage (out of it's casings)
2 Tbsp butter
1 C chopped sweet onion
6 cloves minced garlic
1 1/2 tsp dried basil
1/3 C flour
1 14 oz can chopped fire roasted tomatoes, drained
1/2 C sun dried tomatoes, finely chopped
7 C chicken stock
16 oz pack fresh tortellini (found in the refrigerator section)
4 C spinach, coarsely chopped
1 C heavy cream
1/3 C grated parmesan
slice parmesan for garnish
Instructions
Heat a large soup pot over medium high heat. Remove the Sweet Italian Sausage from its casings and brown it in the soup pot while braking into small bite sized pieces with a spoon. Once cooked, transfer the meat to a bowl and set aside for later.
Drain any excess grease from the soup pot and the return it to medium heat. Sauté the butter and the sweet onion together for about 3 minutes. Add the minced garlic and the dried basil to the pot and cook 1 more minute.
Next, add the flour to the pot and 2-3 minutes until thick and well cooked. Add the chopped fire roasted canned tomatoes and the chopped sun dried tomatoes to the pot and stir until a thick paste is created. Finish the base of the soup by very slowly pouring in the chicken stock in while continuously stirring. The is to prevent clumping.
Bring the soup up to a boil. Add the tortellini to the pot and use the cooking time on the packaging as the guide for your cooking time.
Once the tortellini is done cooing stir back in the sausage. Also stir in the spinach and cook until wilted.
Finish the soup by adding the heaving cream. Turn off the heat as son as you start to see the broth bubble. Mix in 1/2 C of grated parmesan cheese. Note that over heating may cause the cream to curdle.
Serve immediately, garnished with freshly grated parmesan cheese as desired.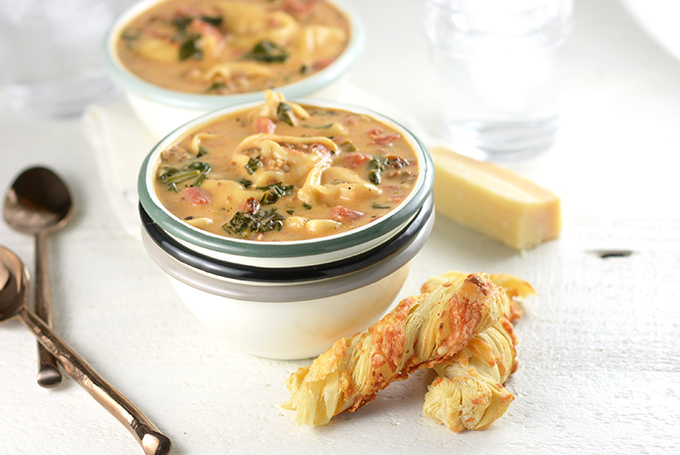 You may also enjoy…