Hawaiian Chili Garlic Pineapple BBQ Sauce – Spice up your summer cookouts with this unique bbq sauce with a sweet, tropical twist.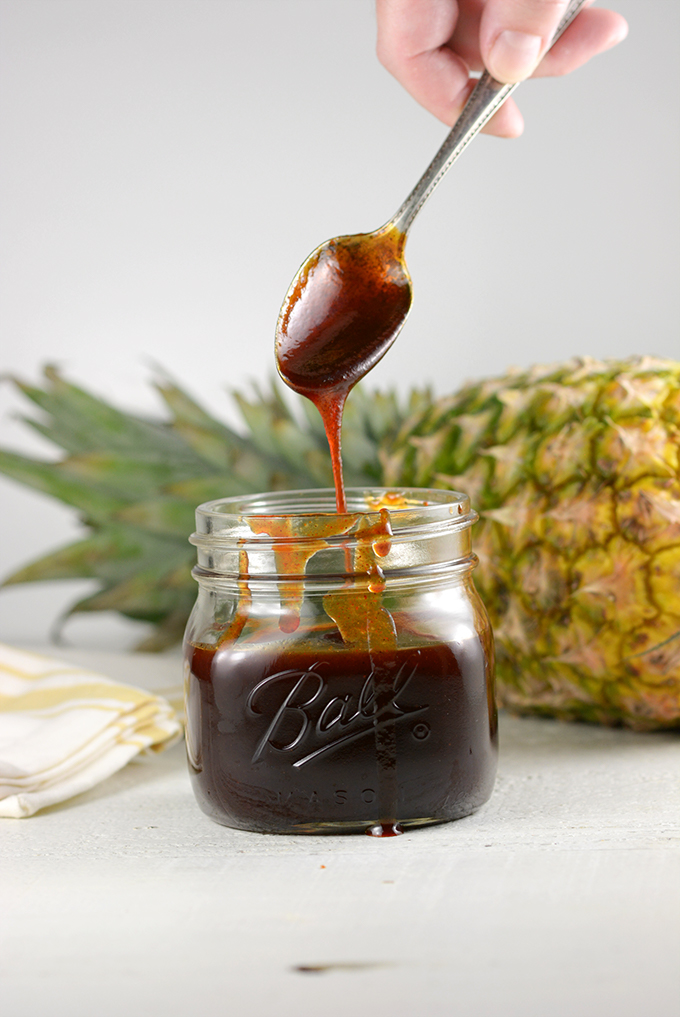 I've always loved BBQ season, but this summer I'm embracing it more than ever before. Between mask wearing, social distancing, and everything fun being closed down, I figure I have two main choices of how to spend my time. I can sit on my couch in my PJs, eating chips, and feeling sorry for myself. The other option is I can create my own fun. Simpler fun than in the past, but still fun.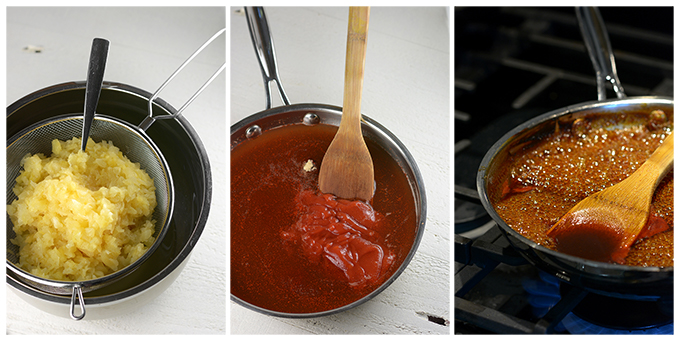 Grilling is a pastime that has fallen into the simpler fun, pandemic-safe category. In a time when I hesitate to take my mask off at a bar or restaurant and have heart palpitations every time my kids touch every surface everywhere we go and then lick their hands, it's good to grill and chill on my on safe haven of a patio. Mask free!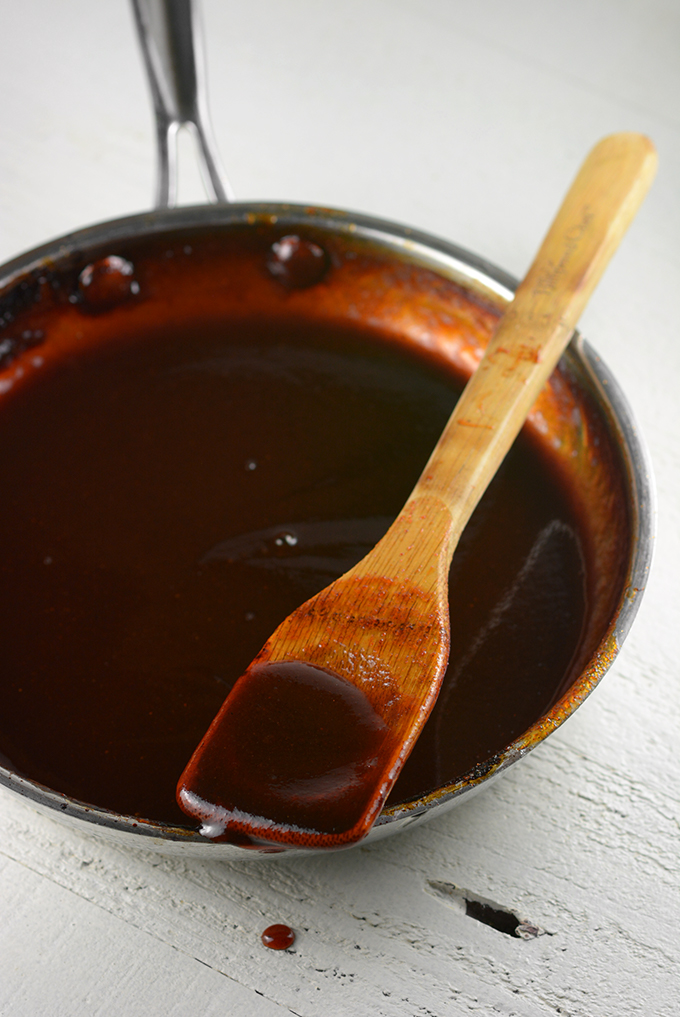 For quite some time now I've been making my own BBQ sauce. I always thought the bottled stuff was alright, but once I tried homemade it was hard to go back. It tastes fresher, and it decidedly lacks that artificial flavor and preservative-laden lackluster.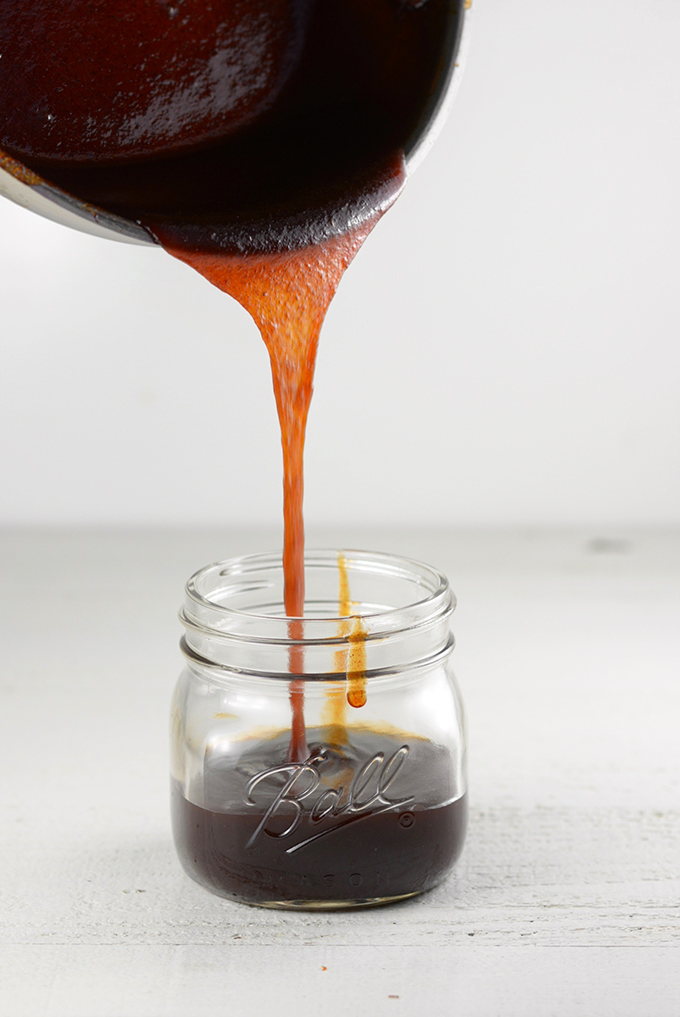 My mainstay recipe has been one for Homemade Sweet Chipotle BBQ Sauce, which has some Tex-Mex nuances. This recipe for Hawaiian Chili Garlic Pineapple BBQ Sauce has – you guessed it – a Hawaiian flair. The base for this sauce is pineapple juice, which gives it a tang. It's also thick, sticky, and sweet.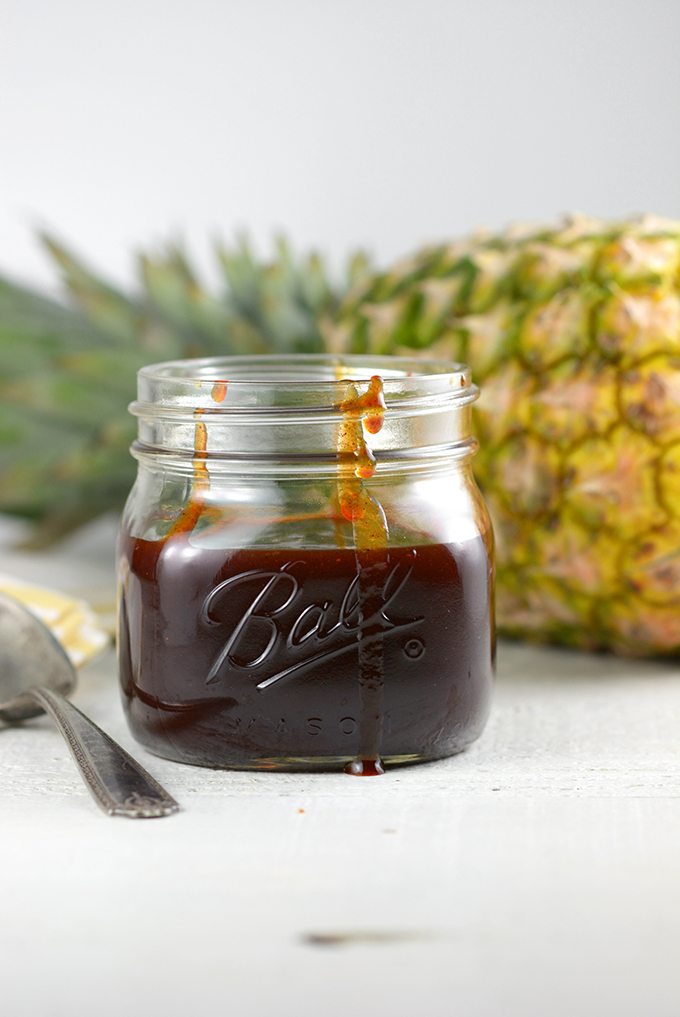 This sauce is great on chicken and pairs perfectly with pork. Some of my favorite dishes to use this recipe with include grilled pork chops or tenderloin, in pulled pork sandwiches, or on a pork roll sandwich – perhaps a Hawaiian Pork Roll Sandwich!
Summer may be waning, but I'm not willing to let it, or grilling season, go for at least a month. I hope you can get in some more relaxing backyard BBQs over the next few weeks. I know I will!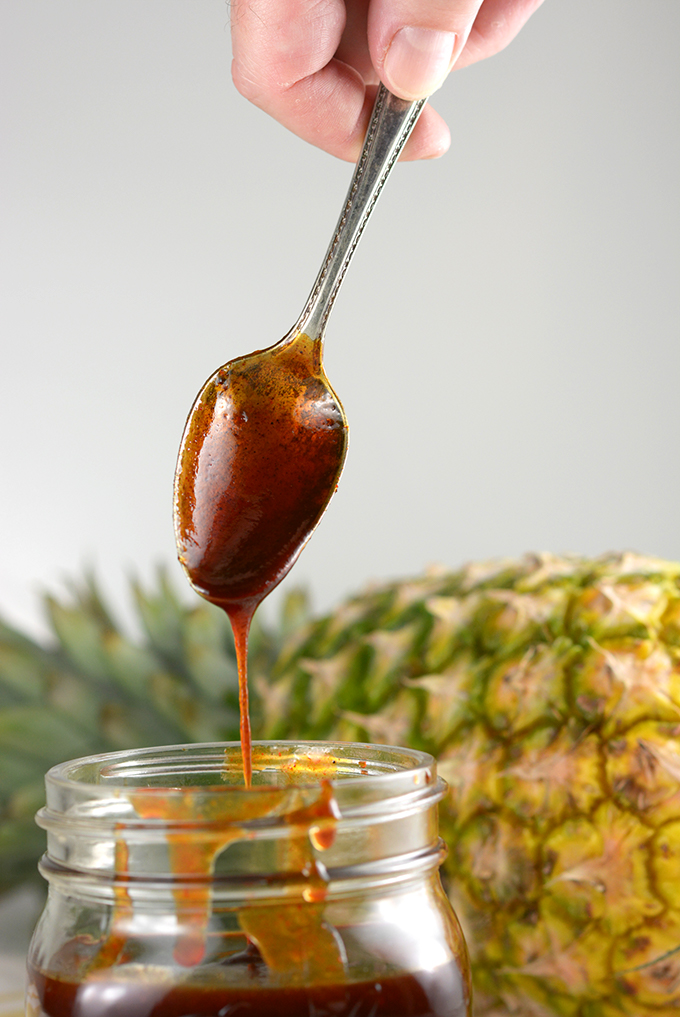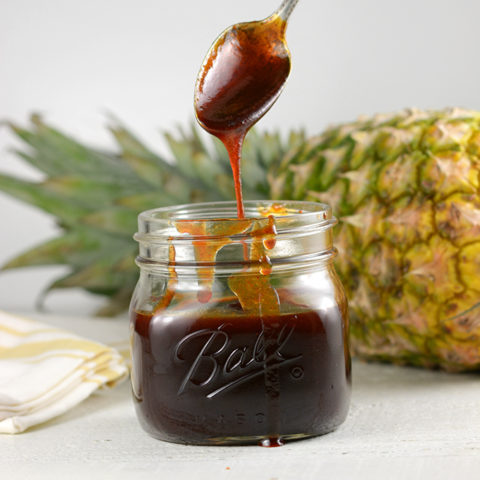 Hawaiian Chili Garlic Pineapple BBQ Sauce
Total Time:
1 hour
15 minutes
Spice up your summer cookouts with this unique bbq sauce with a sweet, tropical twist.
Ingredients
2 20 oz cans crushed pineapple in heavy syrup
2/3 C dark brown sugar, packed
2/3 C ketchup
2 Tbsp chili powder
1/2 tsp garlic powder
Instructions
Drain the canned pineapple in a strainer. Push on the pineapple to reserve as much of the juice as possible. Discard the pineapple or save for another dish.
Combine the pineapple syrup, dark brown sugar, ketchup, chili, and garlic in an uncoated pan.
Cook uncovered over high heat, stirring constantly for 5-8 minutes until the volume is reduced by half.
Bring to room temperature for about 1 hour before serving.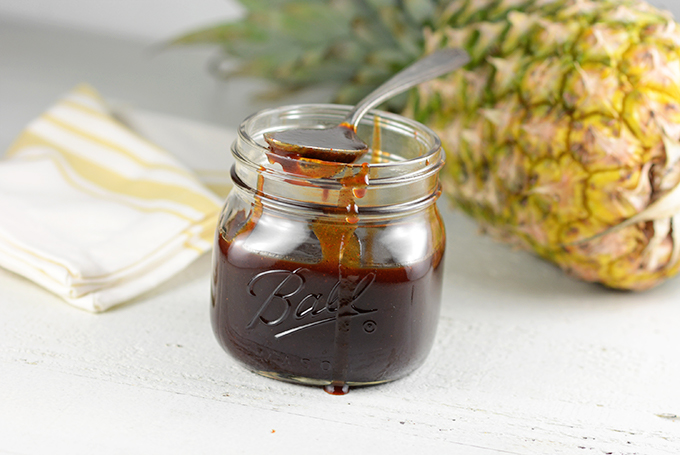 You may also enjoy…