Sheet Pan Mini Turkey Meatloaf Dinner – The end of the school year means all sorts of busy craziness. Why not keep your dinner sane with this quick and easy one-pan meal!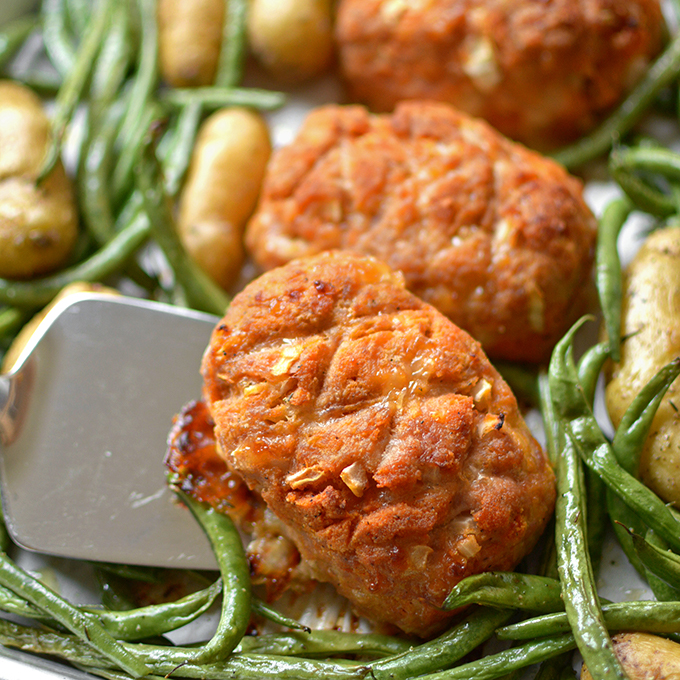 I know, I know… I'm in a little bit of a one pot, one pan recipe rut. But is that really such a bad one to be in? After all, there's something glorious about not spending too much time making dinner or washing dishes, while still enjoying a delicious home cooked meal. Some of my recent, what I like to call "One-Pot Wonders," are One-Pot Shrimp and Snow Pea Alfredo Pasta and Sheet Pan Lemon Pepper Salmon and Veggies. Be sure to click the links to get the recipes!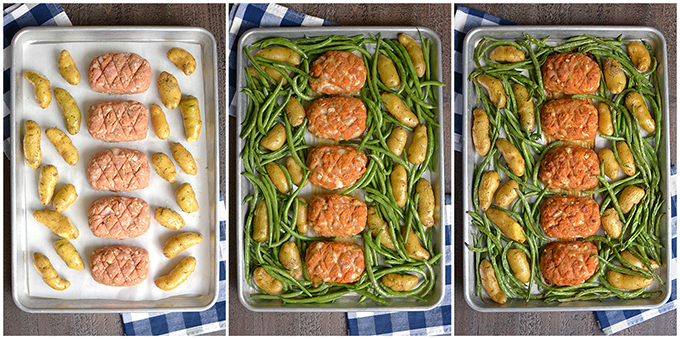 Today's one-pan wonder for Sheet Pan Mini Turkey Meatloaf Dinner has a total meat-and-potatoes vibe. I'm not a huge meat-and-potatoes girl myself, but my husband grew up on this stuff and my son likes it too, so I try to regularly indulge them. Lately my family has been insanely busy with end-of-the-school-year activity, so this recipe has been exactly what I need in my arsenal of tasty, easy, and healthy recipes that will fuel the whole family. I'm also imagining how yummy this will be in a few weeks when made with freshly-picked summer green beans!
To get the full recipe, head over to Simple As That, where I'm a regular, contributing writer. Hope to see you there!
CLICK HERE TO GET THE FULL RECIPE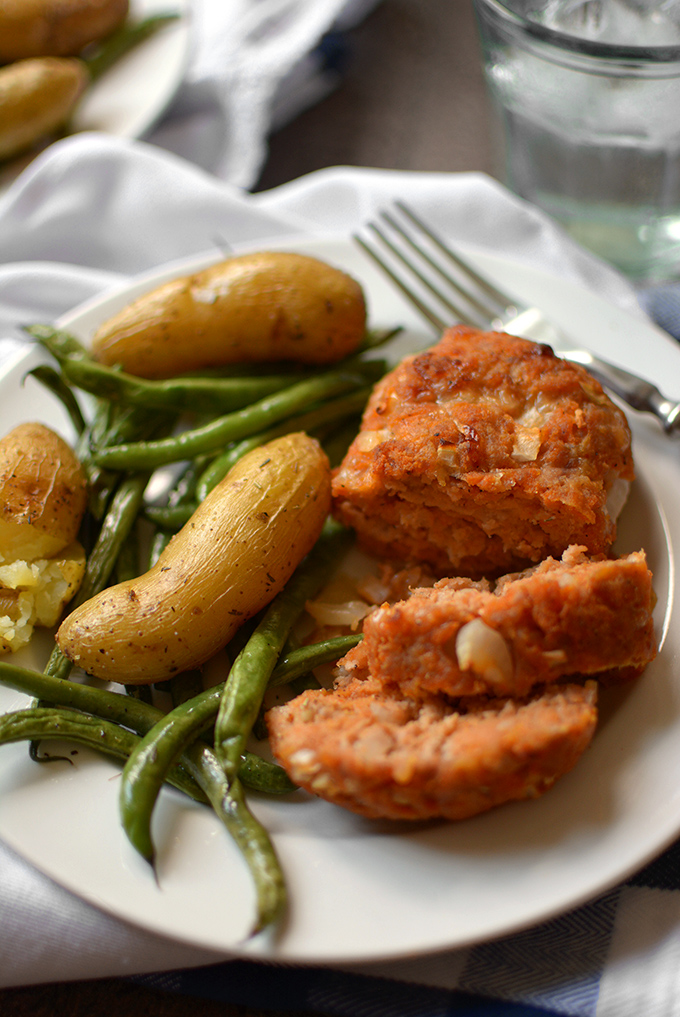 Other Easy Recipe You Might Enjoy…