Lavender Bee's Knees Cocktail – Take a trip back to the Roaring Twenties with this modern classic cocktail that features a unique and flavorful twist.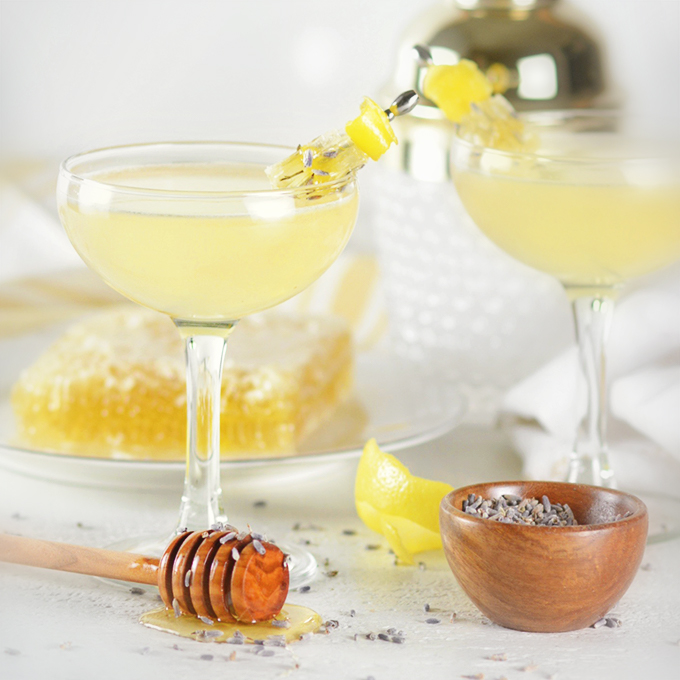 This week my 6-year-old has been running around the house in a black, kid-sized fedora, suspenders, and bowtie. His 100th day of school is coming up in a couple of days and the kids have all been encouraged to come to school dressed like they're 100 years old. The funny thing is, he actually looks fairly stylish – until he puts the gray beard and old man glasses on, that is…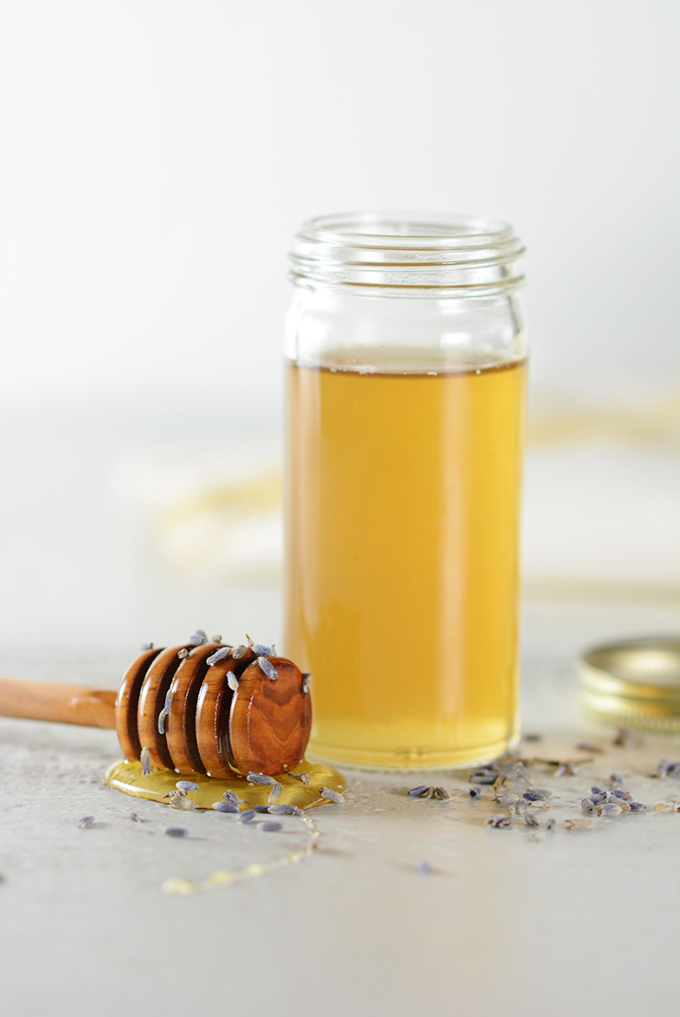 For a few years now, the 1920's-inspired fashion styles have been gaining popularity amongst the hipster crowd, and it was relatively easy to find my son's accessories on Amazon. Yes – bowties, suspenders, and even two-tone oxfords are readily available again if you're feeling like making a bold fashion statement with a nod to history.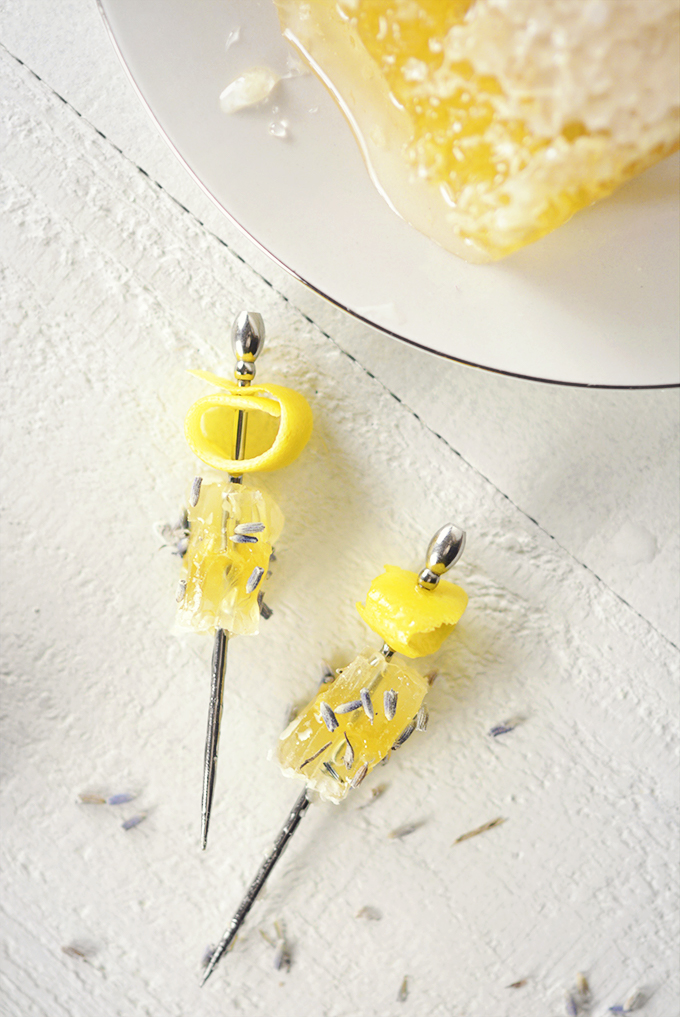 Perhaps even more popular than twenties fashion, however, has been the return of the speakeasy, or the "secret bar." Of course, we're not living under the Volstead Act anymore (thank heavens), so we don't actually need to hide what we're doing from the prying eyes of the police. Even so, the mystery and romance of the hidden bar is still a very popular draw. And what is at the heart of the modern speakeasy craze? The cocktails, of course.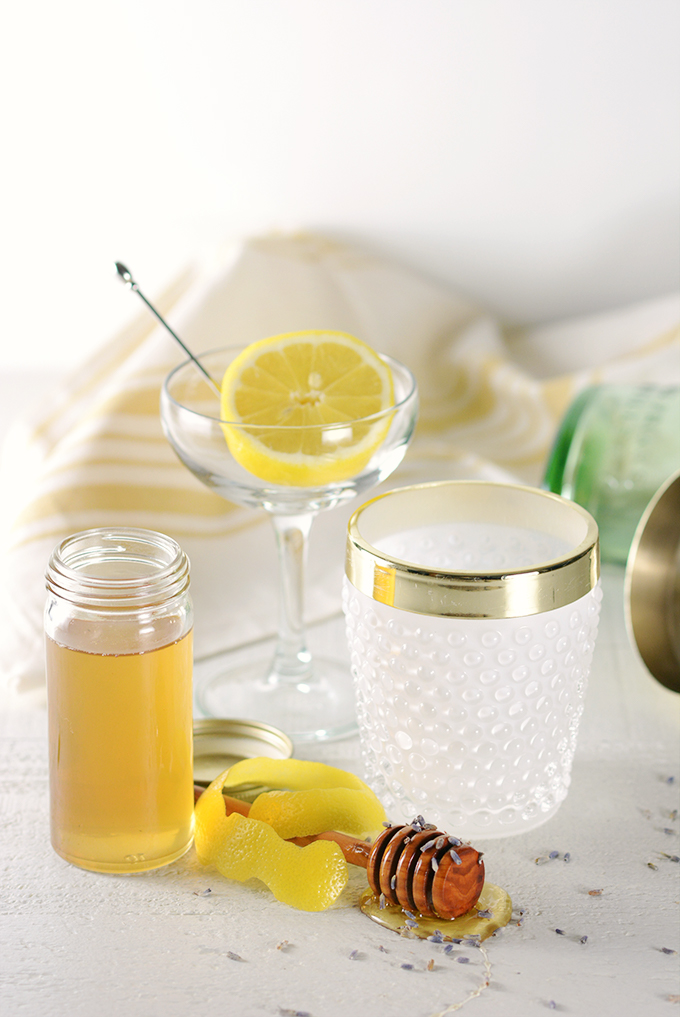 Today's recipe for my Lavender Bee's Knees is a tasty twist on a modern classic that has been enjoying a revival in recent years. It's name is derived the 1920's slang term meaning "the best," and it's easy to see how that came about. The Bee's Knees follows the standard ratio of the family of drinks known as sours – generally comprised of 2 parts strong liquor, 1 part sour (usually lemon or other citrus), and 1 part sweet (usually simple syrup).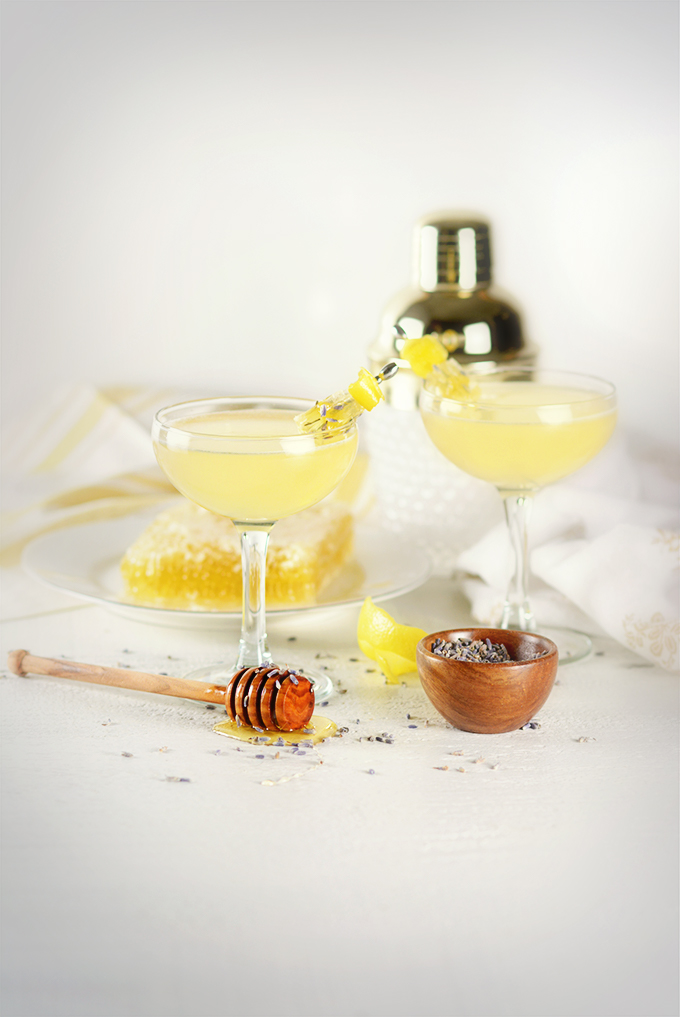 Elegant and simple, the Bee's Knees stands as a prime example of cocktail perfection. The traditional recipe calls for 2 oz of gin, 1 oz of lemon juice, and 1 oz of honey syrup (equal parts of honey and hot water mixed together). The lavender adds a unique twist and pairs perfectly with the honey in a way that enhances the flavor of the drink without changing it's nature. In this case, I simply added some dried lavender flowers to a small saucepan, covered them with equal parts honey and water, and gently heated the mixture until it was thoroughly blended. Using this method will give you a lavender flavor that tastes much more pure and natural than any of the commercially available lavender bitters.
For the gin, I recommend using Plymouth, as the botanical notes are a bit more subdued than other brands and allow the honey and lavender flavors to take center stage.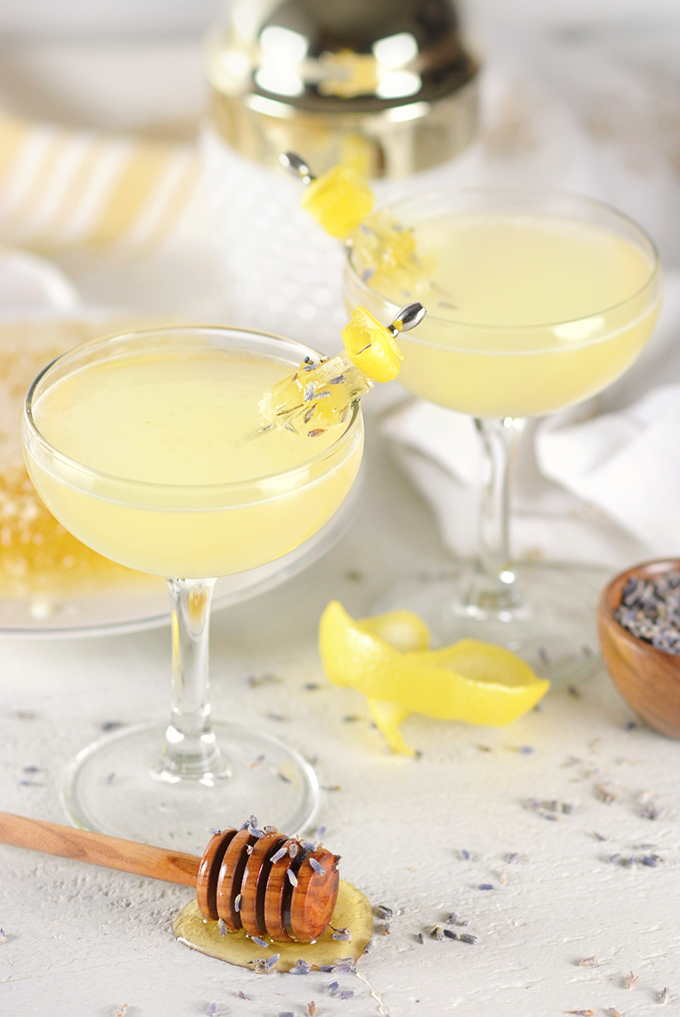 After that, all that's left for you to do is brush your fedora, straighten your bowtie, pull up your suspenders, and make sure your two tone oxfords are polished to a mirror shine!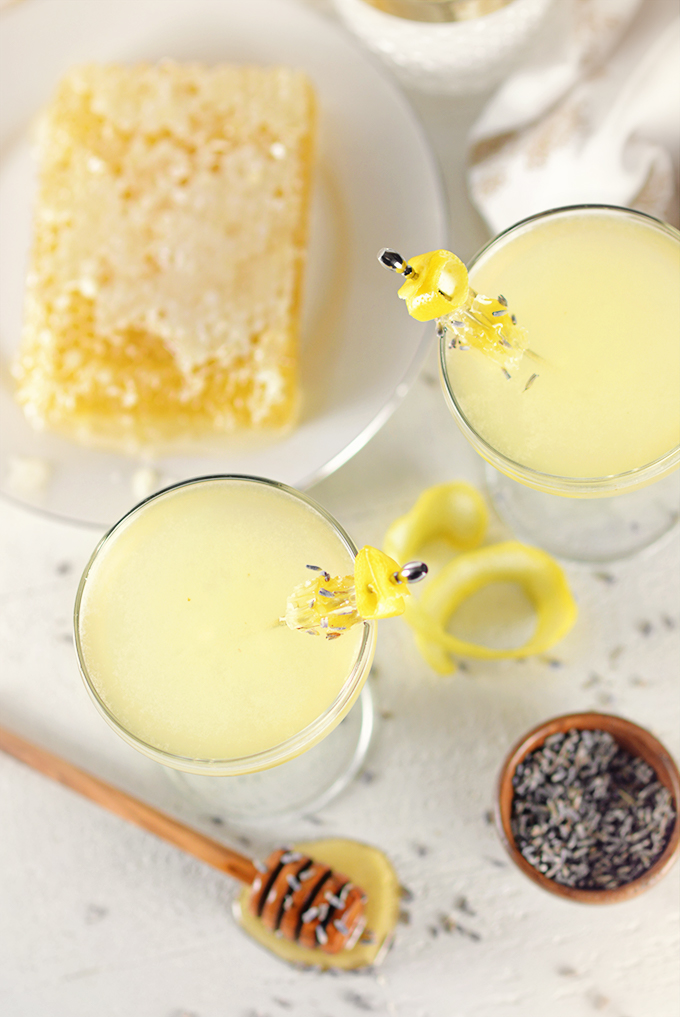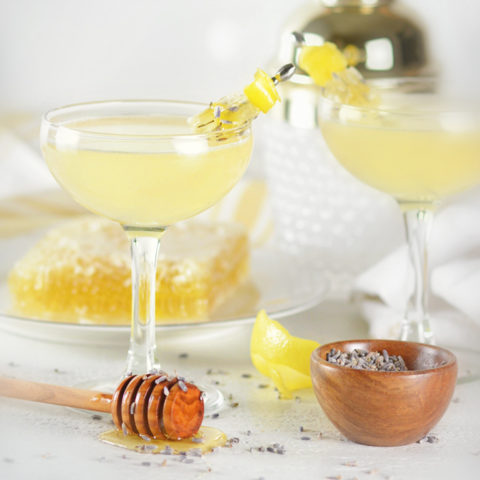 Lavender Bee's Knees Cocktail
Yield: 1

Prep Time: 15 minutes

Total Time: 15 minutes

Take a trip back to the Roaring Twenties with this modern classic cocktail that features a unique and flavorful twist.
Ingredients
Honey Syrup
1/4 C honey
1/4 C water
2 tsp dried lavender flowers*
Bee's Knees Cocktail
2 oz Plymouth gin
3/4 oz honey syrup
3/4 oz fresh squeezed lemon juice
Instructions
Honey Syrup
Place 2 tsp dried lavender flowers in a small saucepan
Add 1/4 C honey and 1/4 C water to the pan and heat gently on low, stirring occasionally until the honey and water are evenly mixed, about 10 minutes**
The syrup can be used immediately or stored in the refrigerator for up to 2 weeks
Bee's Knees Cocktail
Add all of the ingredients to a cocktail shaker filled with ice
Shake vigorously and strain into a coupe
Garnish with a lemon twist or piece of honeycomb
Notes
* If you're using fresh lavender flowers, increase the amount to 3 tsp per 1/4 C honey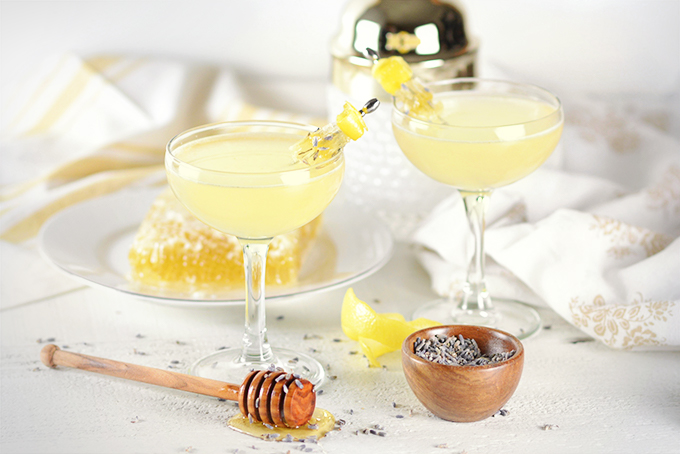 You May also enjoy…