Black-Eyed Pea and Collard Green Soup – Start the new year with good luck and goodwill toward all those around you with this hearty, healthy, and savory soup!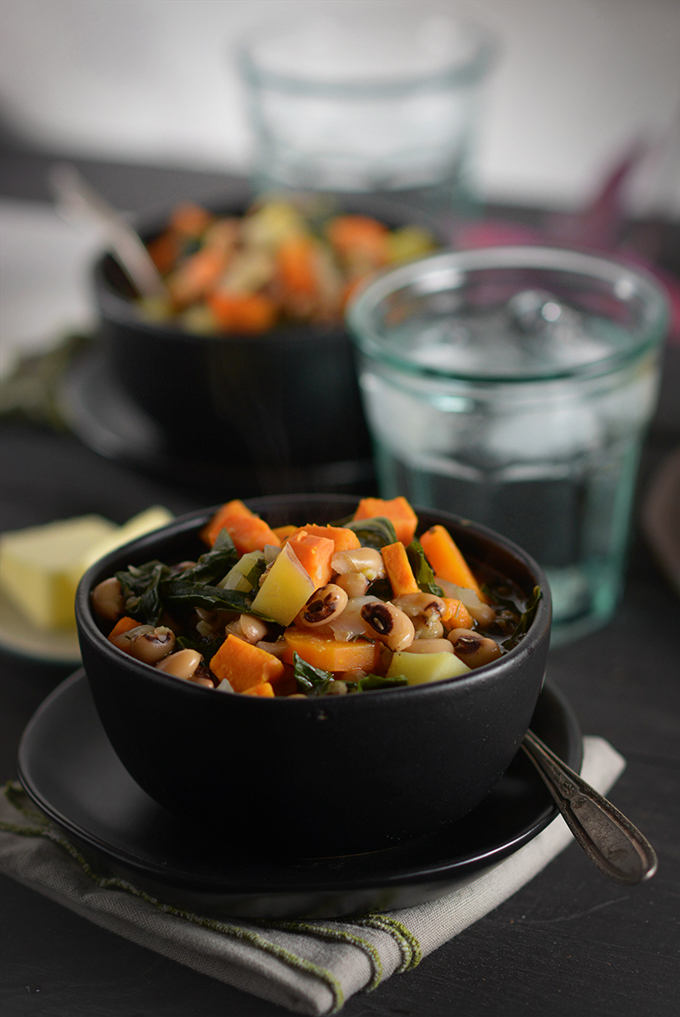 Here on Simple Seasonal I'm starting the year out right with lots of lucky food! First was my Pennsylvania Dutch inspired Sweet and Tangy Slow Cooker Pork and Sauerkraut. Now I'm back with a hearty bowl of Southern inspired Black-Eyed Pea and Collard Green Soup.
When I first started making this soup I was a little skeptical about how good it would taste because it's so, well, healthy. With the addition of spices and apple cider vinegar all of the flavors come together. This soup is surprisingly savory and hearty. And did I mention it's good for you, too?!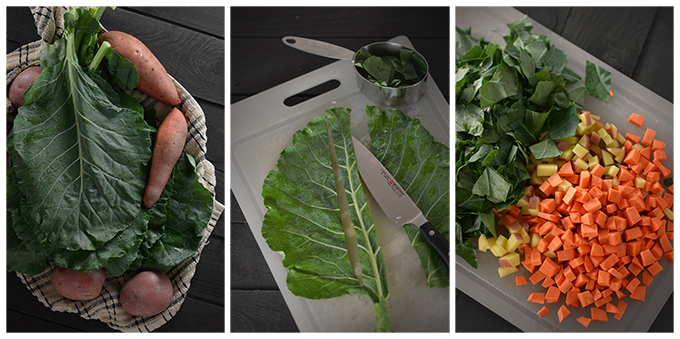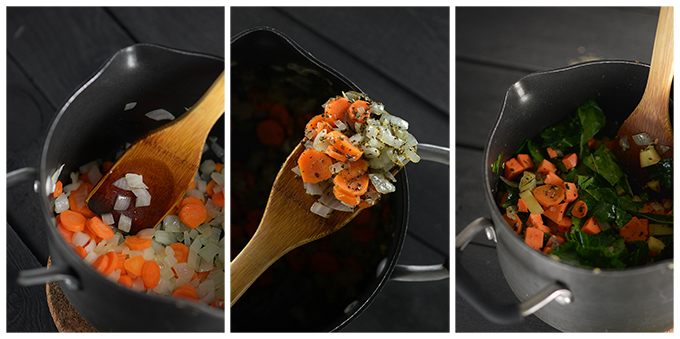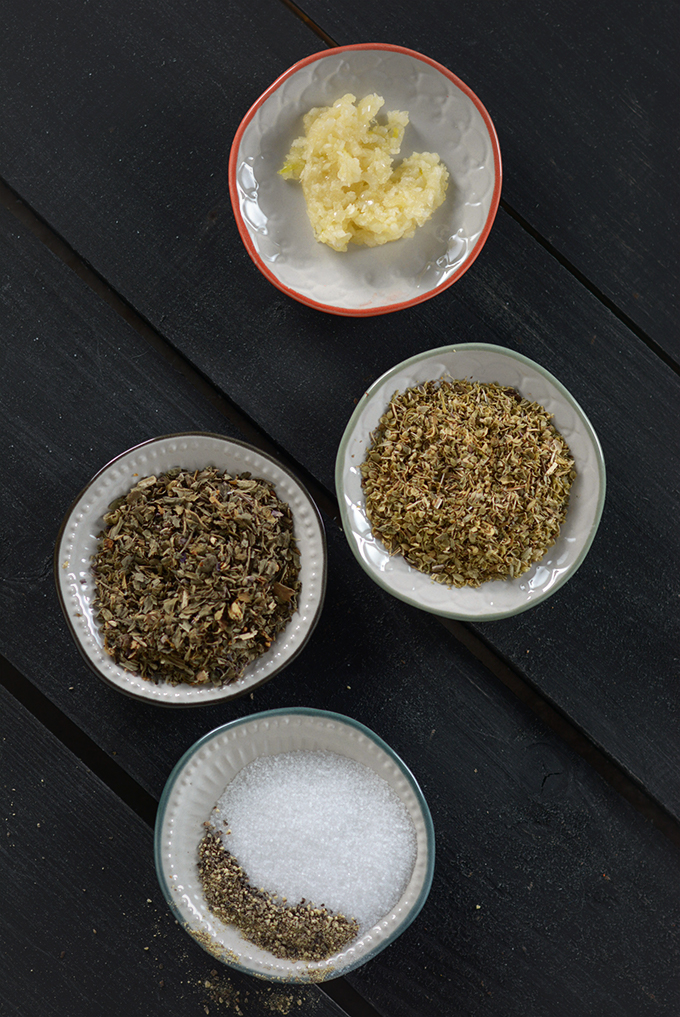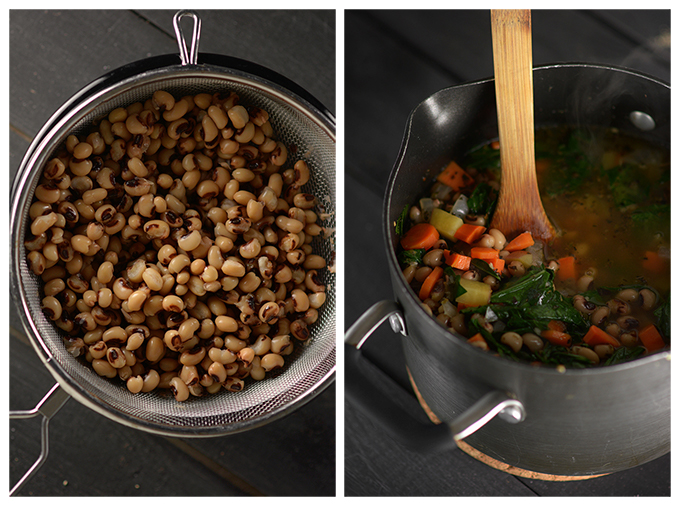 Truth be told, I don't believe in luck. Not even a little bit. On the other hand, I do believe that positive thinking always helps me make changes in my life and achieve my goals. Eating all of this novel and lucky food is totally helping me to fuel that positivity in 2019.
When it came to New Year's Day I grew up in a pork and sauerkraut kind of family. In fact, I don't have any memories of my mother ever serving black-eyed peas on any day of the year. Naturally, when I decided to branch out with my lucky foods I took to Wikipedia to learn about the lore behind the black-eyed pea. Perhaps it's common knowledge in the South, but I'm just a Northern girl who loves Southern cuisine, so I found the stories behind the little legume intriguing.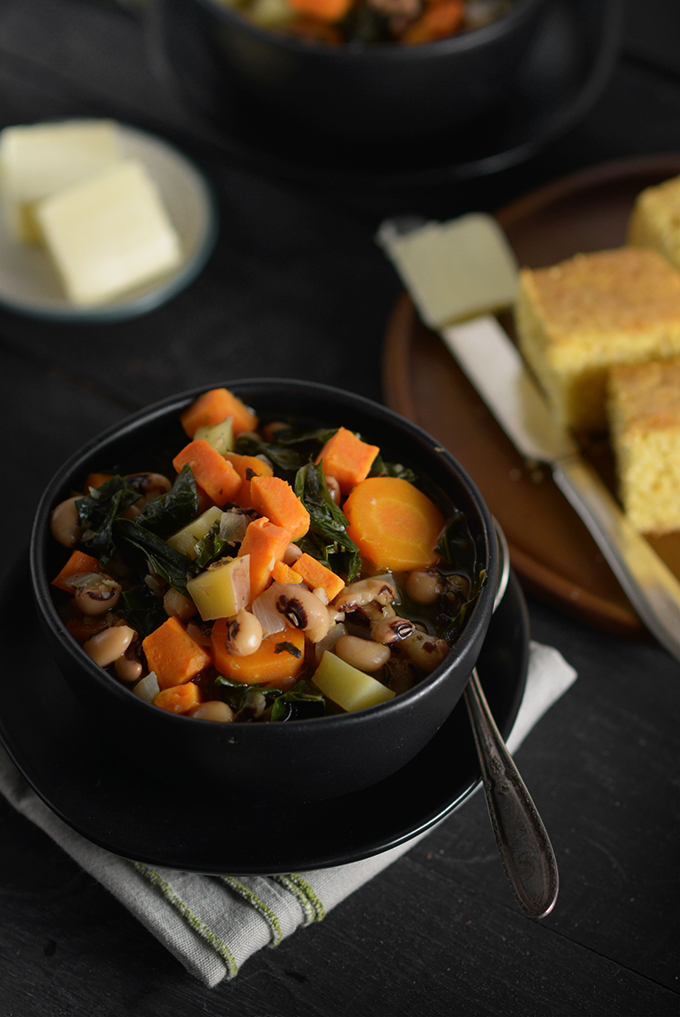 Why Black-Eyed Peas are Lucky
The lore behind the black-eyed pea dates back to the Civil War. The first story is that Union troops pillaged the Southern troops' food supply, but left the black-eyed pea crops untouched in the belief that black-eyed peas were only fit for animal feed. Southerners on the other hand considered themselves lucky to find fields of black-eyed peas remaining to sustain them through the winter. This story has been proven as improbable as it's unlikely that the Union troops wound have left animal feed behind. The dates also don't add up with the black-eyed pea harvest.
The second story behind the black-eyed pea's luck is that they are symbolic of the abolishment of African-American slavery. How fitting, as Abraham Lincoln's Emancipation Proclamation is an executive order that came into effect on New Year's Day 1863!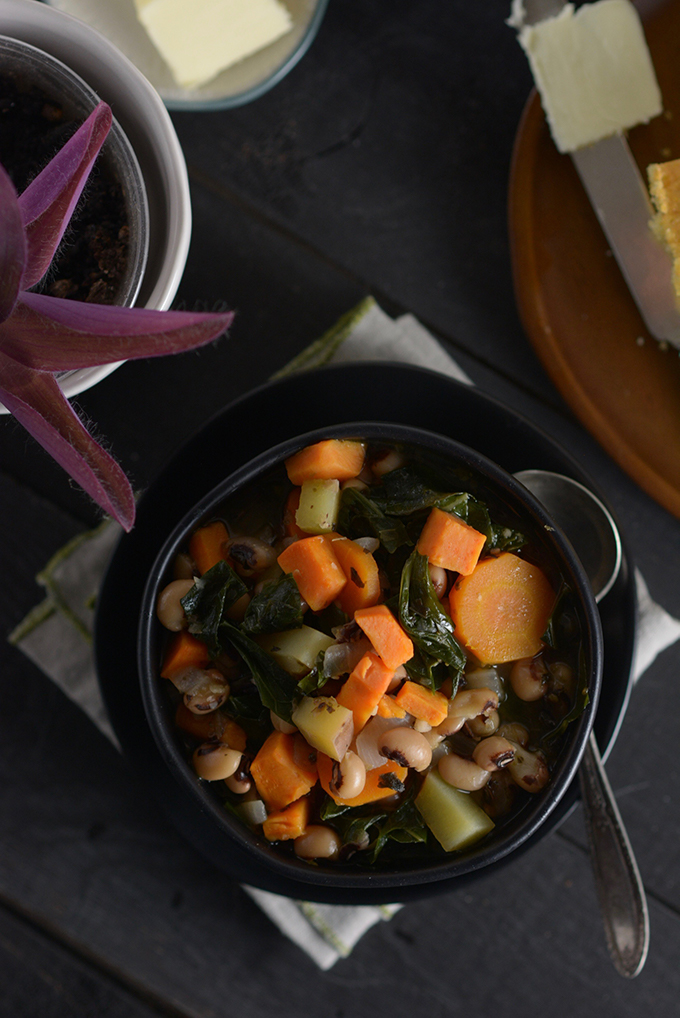 Personally, I'm rooting for the second story. I'm dismayed that all these years later I turn on the news and racism is still part of the American newsfeed. Maybe I really am lucky. I personally know – and as a nurse have taken care of – people from all kinds of backgrounds. And let me tell you, my community is full of all kinds of beautiful people.
Instead of being discouraged I'm going to raise my spoon and teach my children why black-eyed peas really are so lucky. I'm also going to believe in myself and my neighbors in the New Year, because optimistically believing in something is such an important part of change.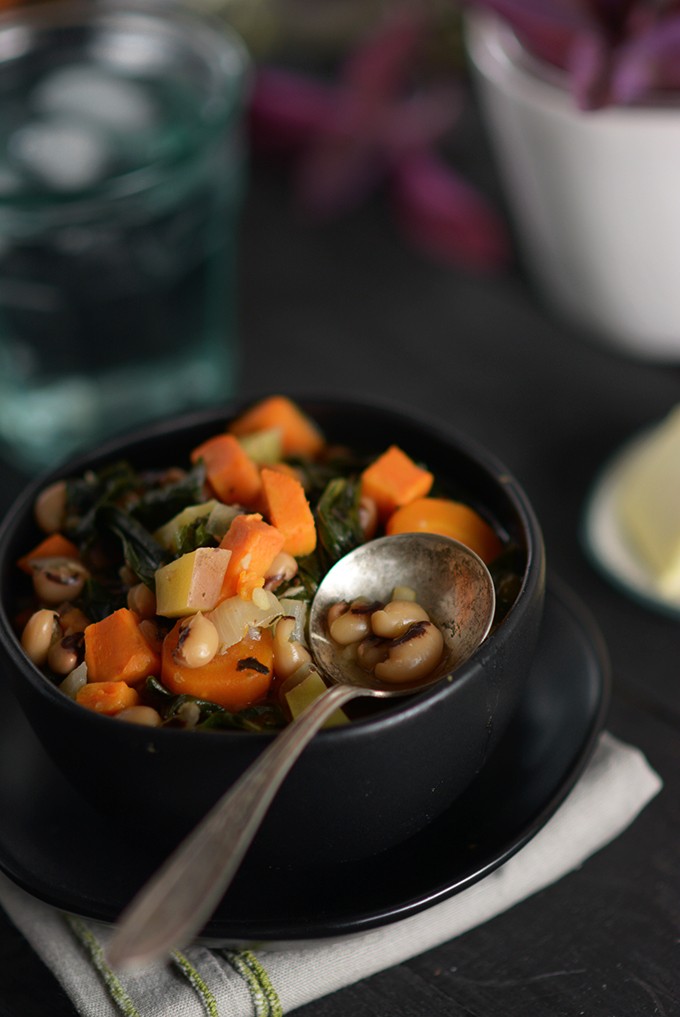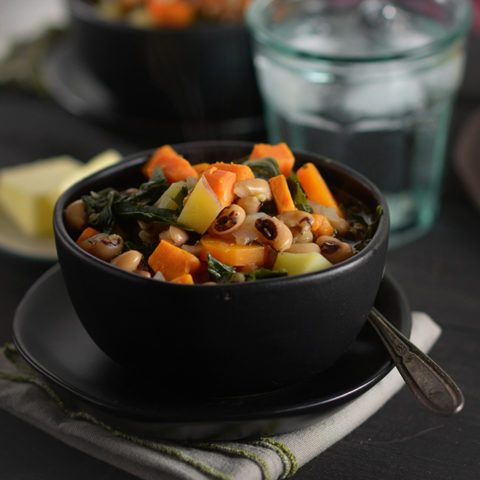 Black-Eyed Pea and Collard Green Soup
Yield: 4

Prep Time: 15 minutes

Cook Time: 25 minutes

Total Time: 40 minutes

Start the new year with good luck and goodwill toward all those around you with this hearty, healthy, and savory soup!
Ingredients
1 Tbsp olive oil
1 medium yellow onion chopped
2 carrots cut into rounds
3 garlic gloves, minced
1 Tbsp dry basil
1 Tbsp dry oregano
1 1/2 C small diced red potatoes
1 1/2 C small diced yams
1 bunch of chopped collard greens with stems removed
3 C (2 cans) black-eyed peas
4 C vegetable stock
1 Tbsp apple cider vinegar
salt and pepper to taste
Instructions
In a large pot heat 1 Tbsp of olive oil over medium-high heat for 2 minutes. Add the onion and carrots to the pot and cook for 3 minutes. Add the garlic, basil and oregano to the pot and cook for 1 minute.
Add the vegetable stock, red potatoes, yams, collard greens, and black-eyed peas to the pot. Bring to a boil and then reduce to a hard simmer. Cook until the potatoes are tender for about 15 to 20 minutes.
Stir in 1 Tbsp of apple cider vinegar and season with salt and pepper to taste. Serve immediately.
Notes
STORAGE: Store in the refrigerator for up to 5 days. Reheat on the stovetop or in a microwave safe dish and covered in the microwave.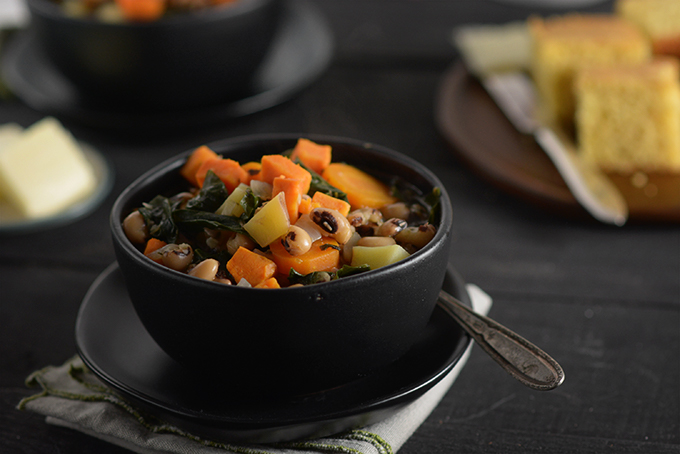 You may also enjoy…