Cinnamon Sugar Candied Pecans – The perfect homemade gift is easier than you think. These sweet, crunchy, nutty little gems are so darn good you'll wish you didn't have to give them away!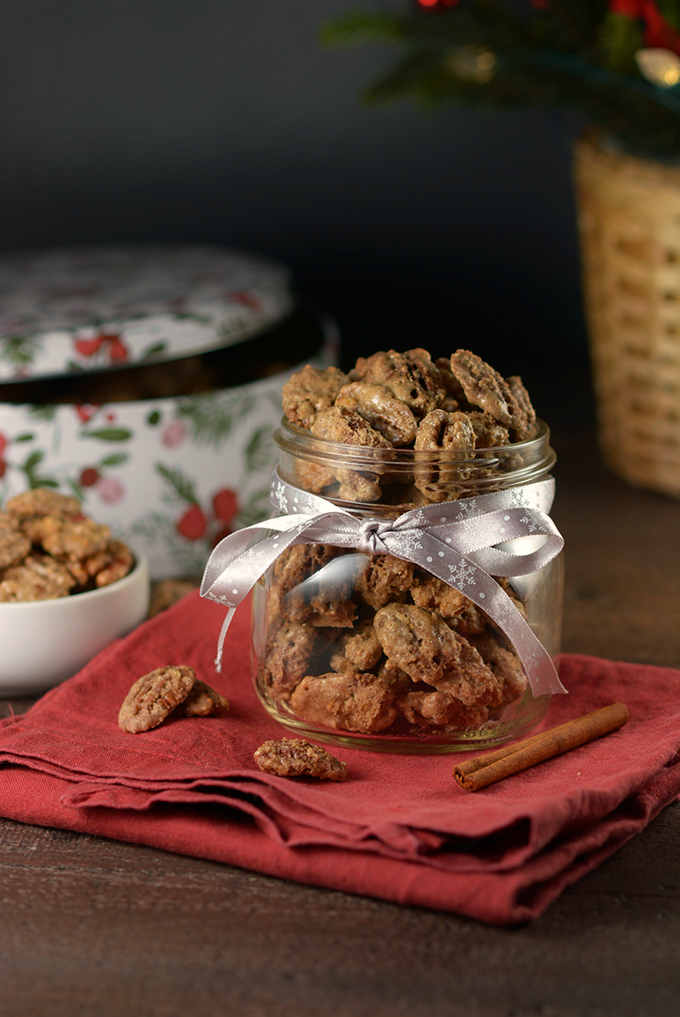 A number of years ago a friend gave me a little mason jar filled with homemade candied pecans for Christmas. They were delightfully sweet, crunchy, and nutty. At the time I appreciated the small token so much that even a decade later I still remember nibbling on them. Thinking of small, homemade holiday gifts for friends can be challenging, so kudos to her for giving such a delicious one!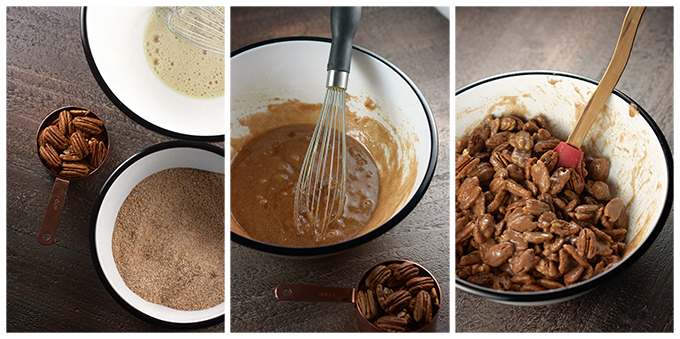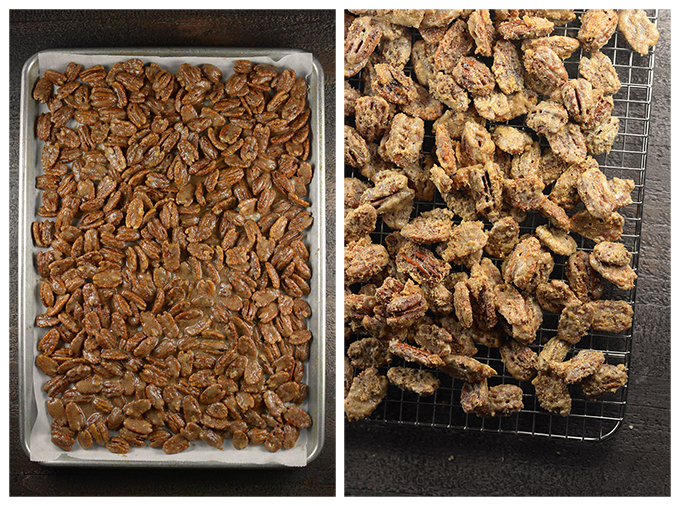 Chasing that tasty memory, I decided that this year it's about time I try my own hand at the Cinnamon Sugar Candied Pecans. They are so easy to make and they taste just as good as I remember!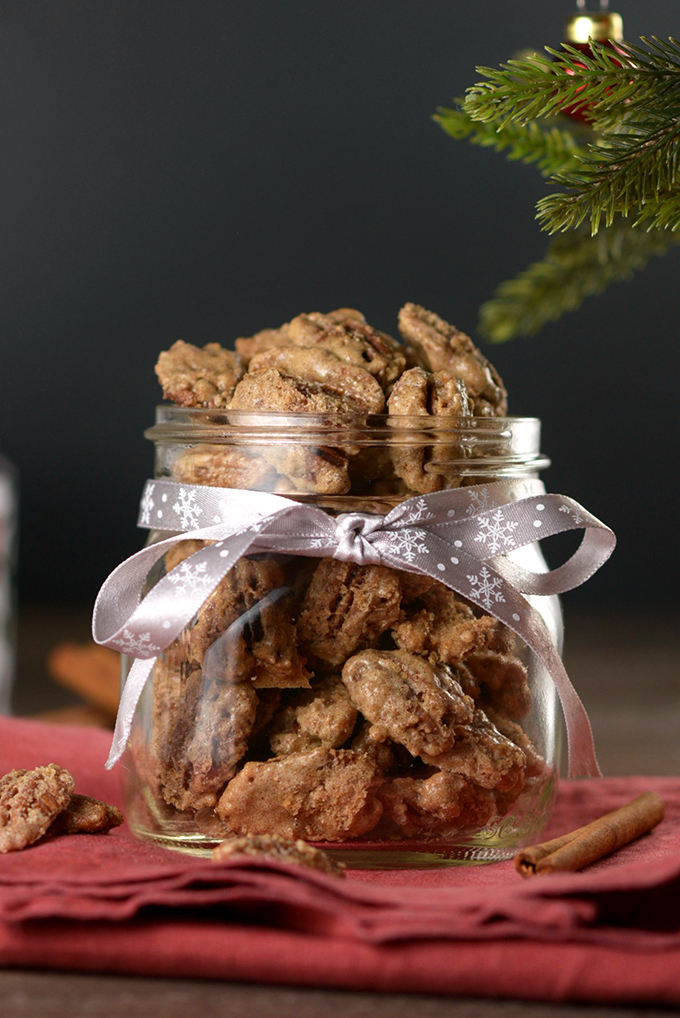 This recipe basically involves quickly whipping together some eggs whites, sugar, and spices, coating the pecans in the mixture, and lastly popping them into the oven. It's that simple!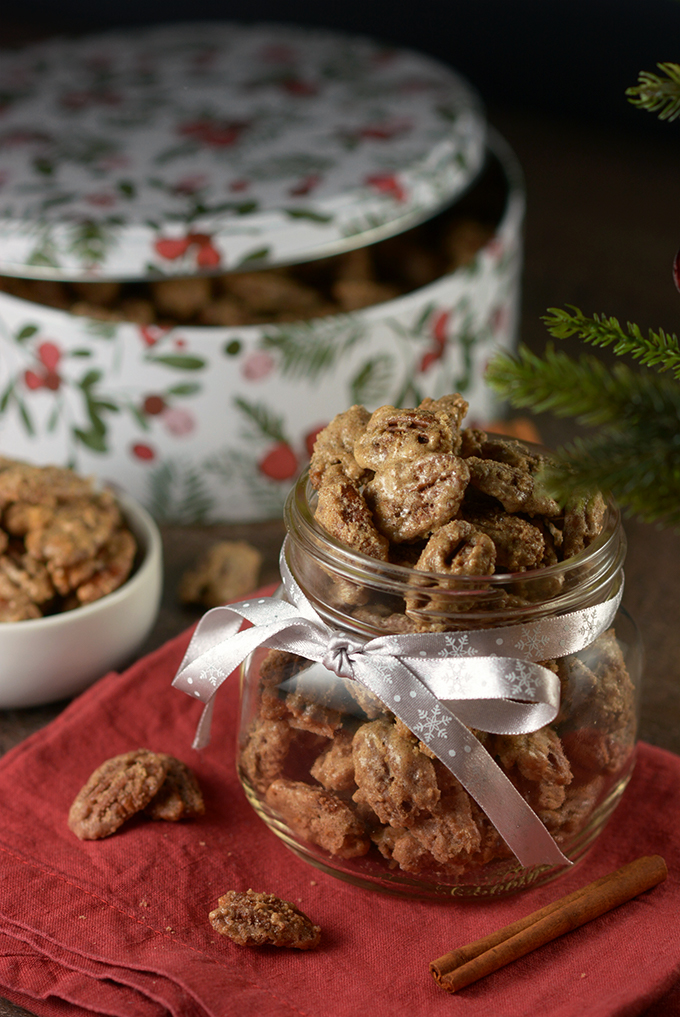 Aside from their amazing taste, while they're cooking these candied pecans make your house smell like a nut shop. If you've ever been in one you know exactly what an amazing smell I'm talking about! It's warm and inviting, perfect for Christmas, and better than any scent you can get into a candle!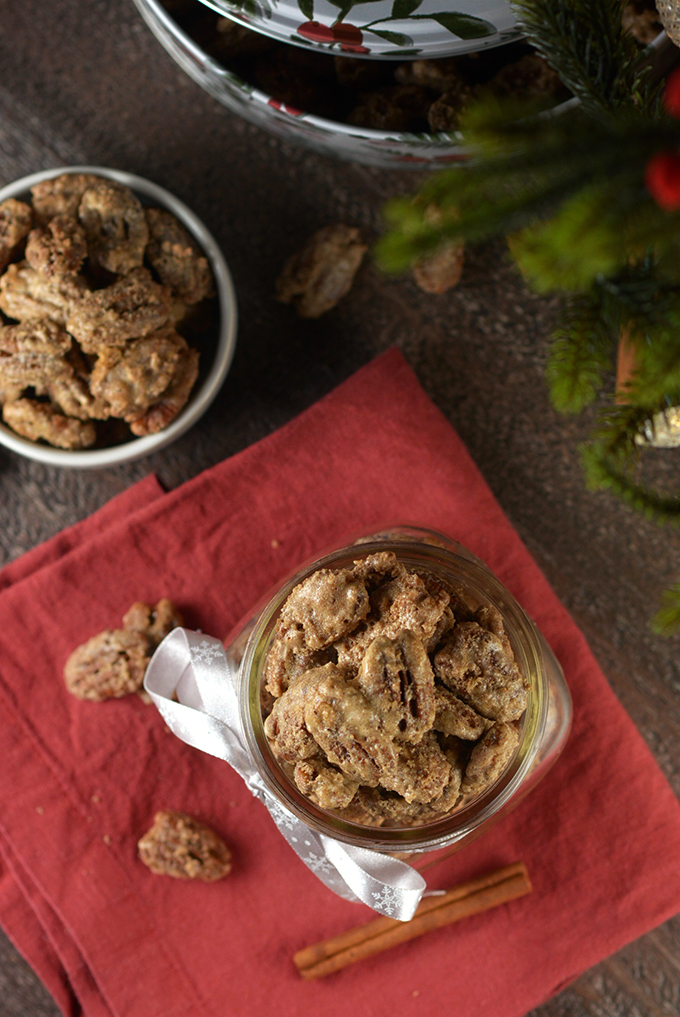 When making my Cinnamon Sugar Candied Pecans, I learned that these little gems are one of my husband's favorite holiday treats. Since the start of the pandemic he's been working from home, cloistered up in a makeshift office in our bedroom. While these pecans were baking, the smell drew him out of his hiding place to see what was cooking. For a moment, when he realized what the smell was, he seemed pretty happy to be married to a food blogger. It's since been suggested that this recipe should become a yearly tradition in our home. I'm happy to oblige, because I love them too!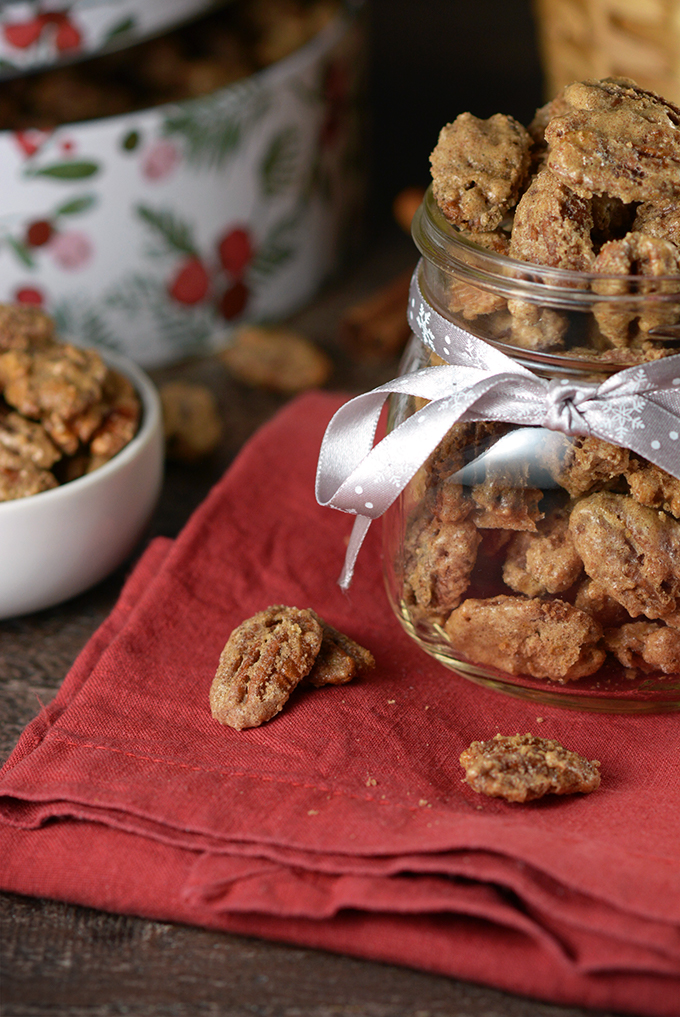 So, I made these nuts with idea that I'd give some away. The only problem is I have yet to gift any of them because my family (myself included) gobbled them all up already! Fortunately, I was planning on just giving them to my parents and sisters this year, being that there's a pandemic going on and all… I'm sure I still have time to make more nuts, especially since they're so easy to make. The next time around, however, I may just have to hide them from the husband and kids!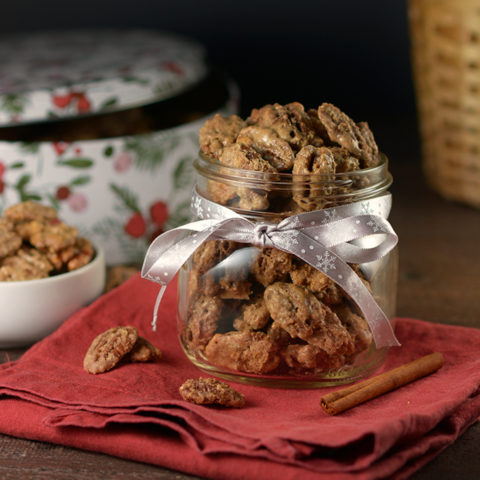 Cinnamon Sugar Candied Pecans
The perfect homemade gift is easier than you think. These sweet, crunchy, nutty little gems are so darn good you'll wish you didn't have to give them away!
Ingredients
1 C sugar
1/2 C light brown sugar, packed
2 tsp cinnamon
1 tsp kosher salt
2 egg whites
1 1/2 tsp vanilla
6 C pecans halves
Instructions
Preheat the oven to 300ºF. Line a large baking sheet with parchment and set aside.
In a small bowl stir together the sugar, brown sugar, cinnamon, and salt, and then set aside.
In a large bowl whisk together the egg whites and vanilla until frothy.
Add the sugar mixture to the egg whites and stir until evenly combined.
Next, fold in the pecans and stir until they are completely coated.
Arrange the coated pecans on the parchment-lined baking sheet. Bake in a 300ºF oven for 40 minutes, stirring mid-way.
Remove the pecans from the oven. Carefully place the pecans onto a baking rack to cool, gently pulling apart those that are stuck together, taking care not to burn yourself. The sugar will be soft and sticky in places at first. The pecans are ready to enjoy once the sugar coating has hardened.
Store at room temperature for up to two weeks* in an airtight container.
Notes
*Because these pecans stay fresh for up to two weeks, they are great for gifting!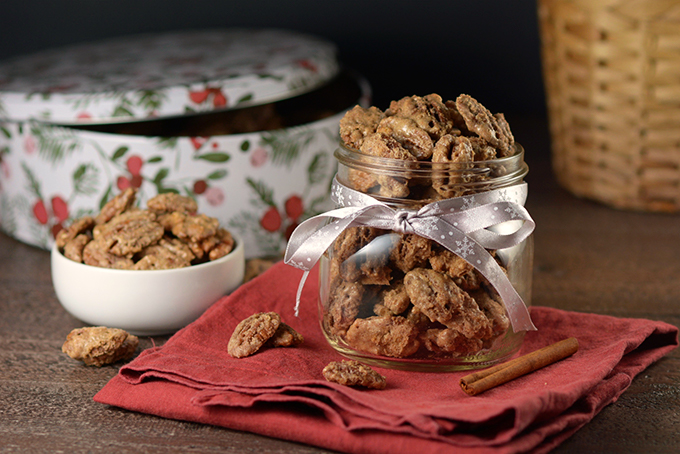 You may also enjoy…