Creamy Mozzarella and Spinach Baked Chicken – There's so much to love about this wonderfully delicious, cheesy, no-fuss, one-pot meal, it's a sure bet for your whole family!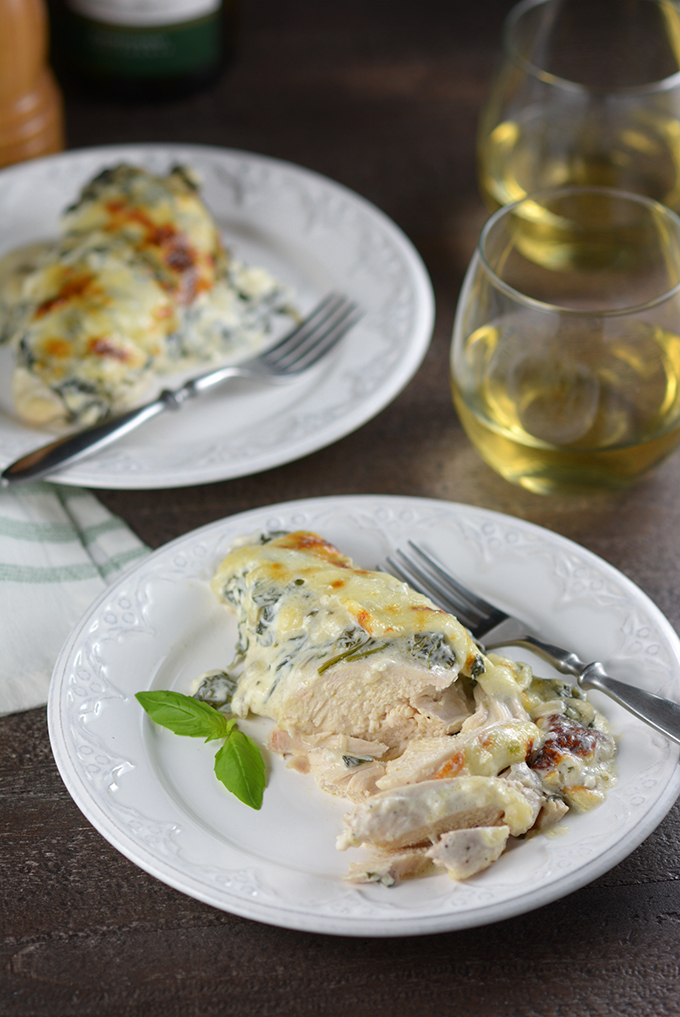 I'm not really a betting person, but I'm going to bet that you'll love today's recipe. Seriously though, I'm really not a betting person or a risk taker at all. I calculate, I plan, and then I make a decision. If I go to a casino, I'm the girl sitting at the bar sipping on cocktails while I watch everyone gamble their money away. I like knowing that at the end of the night I'll definitely still have money for dinner.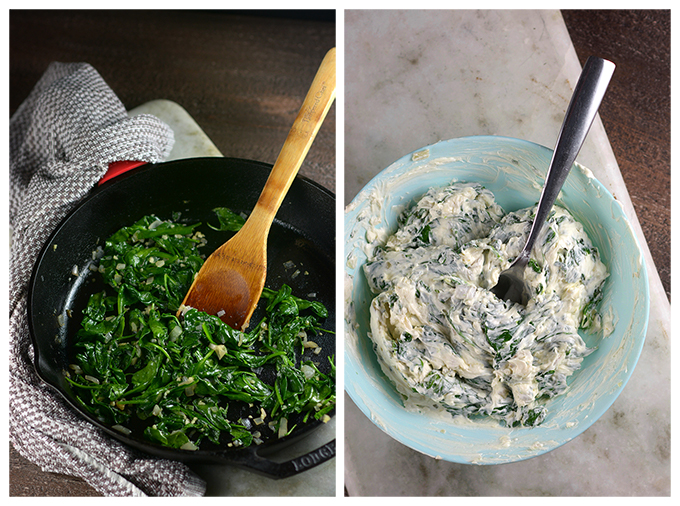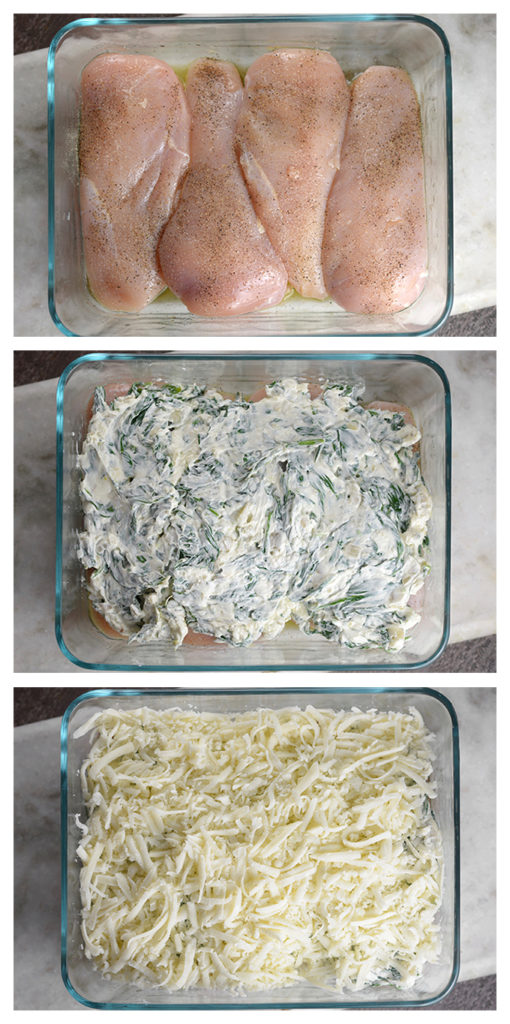 So why am I willing to bet on this meal? Imagine chicken topped with melted mozzarella baked in a creamy, garlicky, spinach sauce… Is that enough for you? The best part is, for being such a fancy meal, it's pretty low fuss to create!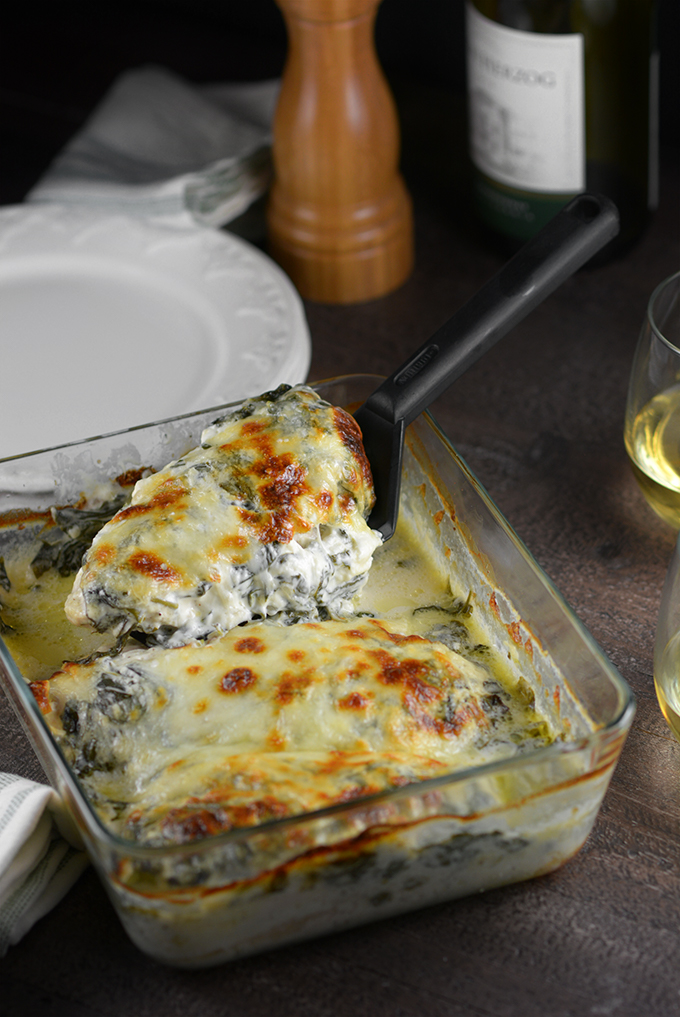 It only takes 20 minutes to prep and 20 minutes to bake. Instead of laboriously creating a cream sauce with butter, flour, and milk, it incorporates cream cheese. While baking, the cream cheese combines with the spinach and chicken juices to create a wonderfully creamy and flavorful sauce.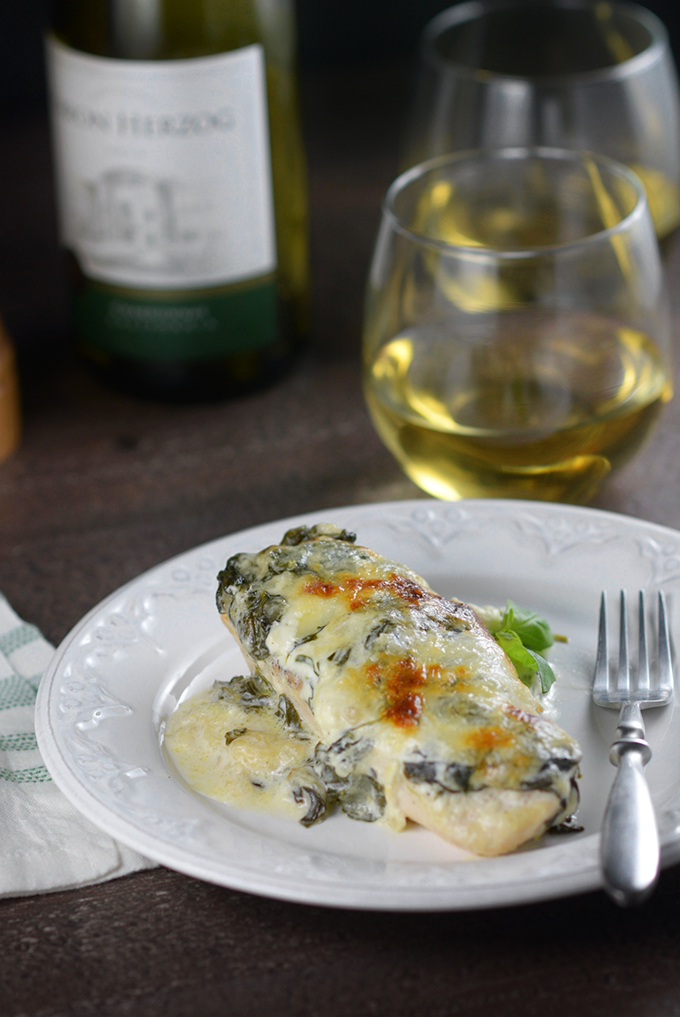 I'm always on the lookout for one-pot meals. They ensure that I spend less time in the kitchen and less time washing dishes. Between the chicken and the spinach, this recipe is pretty much a complete and balanced meal in one dish. Serve as-is for a low carb dinner or pair with a grain or starch for a heartier meal.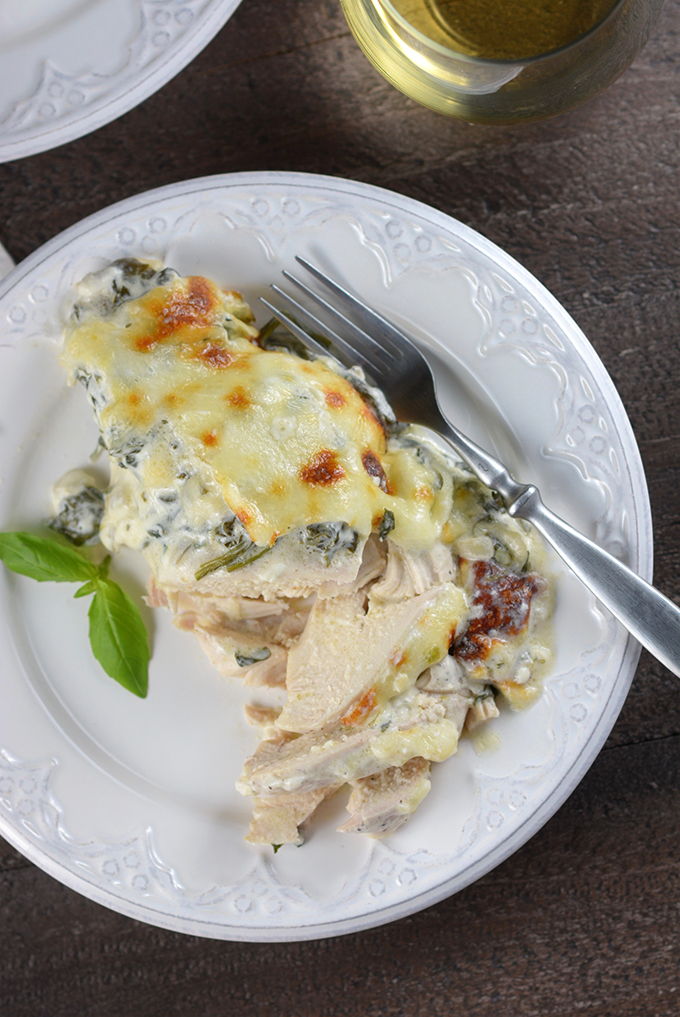 Bets placed, I'd wager that this Creamy Mozzarella and Spinach Baked Chicken is a total winner-winner-chicken-dinner!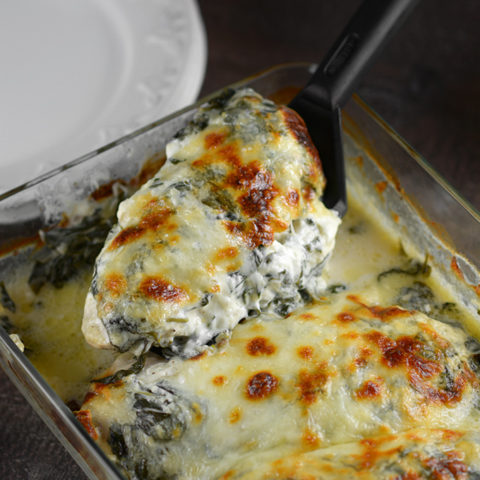 Creamy Mozzarella and Spinach Baked Chicken
Total Time:
1 hour
40 minutes
There's so much to love about this wonderfully delicious, cheesy, no-fuss, one-pot meal, it's a sure bet for your whole family!
Ingredients
4 boneless, skinless chicken breasts
8 oz cream cheese, softened
1 Tbsp olive oil,
1/3 C shallots, chopped small
4 cloves garlic, minced
4 C baby spinach
1/2 C parmesan, shredded
2 C low moisture whole milk mozzarella, shredded
Instructions
Set the cream cheese out on the counter to soften one hour prior to starting.
Preheat oven to 450ºF.
In a large skillet, sauté the shallots in 1 Tbsp of olive oil over medium-high heat for 3 minutes. Next, add the garlic and spinach to the skillet and cook until the spinach is wilted, then remove from the heat. Allow the cooked spinach about 5 minutes to cool.
Meanwhile, prep the chicken by removing and excess fat. Place the chicken breasts in a small casserole dish and evenly coat each piece with the olive oil. Season with salt and pepper.
Once the spinach has cooled for 5 minutes, place it in a bowl with the cream cheese and stir to evenly combine.
Spread the spinach cream cheese mixture evenly over the chicken breasts. Sprinkle with the shredded mozzarella. Cover the dish with aluminum foil.
Bake at 450ºF for 15 minutes, remove foil, and then continue to bake for 5-10 minutes until the chicken reaches an internal temperature of 160ºF.
Serve immediately.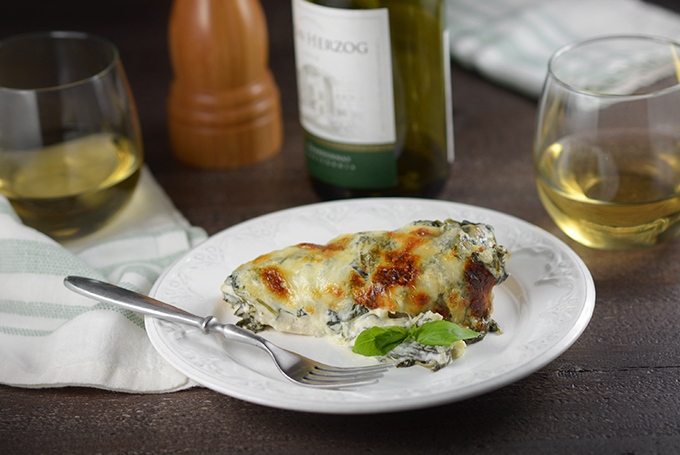 You may also enjoy…