3 Kid's Tea Party Sandwiches – These three unique tea sandwiches are a fun and tasty way to spend a few moments with the ones you care about.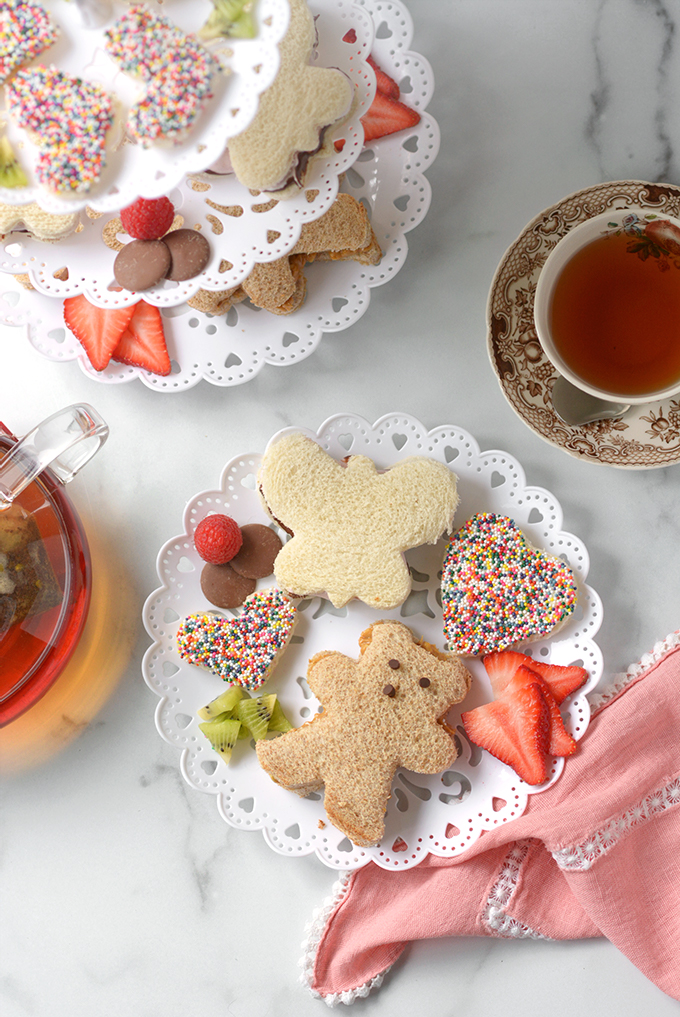 I have always assumed that playing tea party was only for girls.
When I decided to have kids, I imagined all of the fun things I would get to do with them. The thing is, I grew up with only sisters, so subconsciously I imagined what my life would be like with daughters… Then I had two wonderful boys!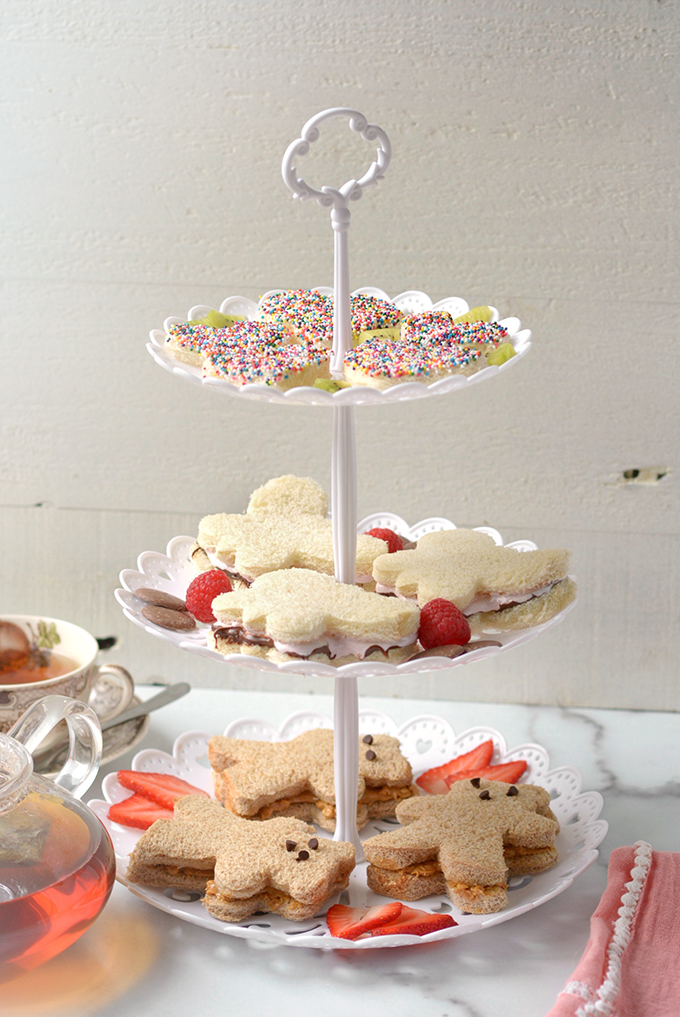 Fortunately is wasn't difficult for me to quickly embrace all things boys. The truth is, I'm mostly a tomboy with only a touch of girliness, anyway. I know it's silly, but the main "girly" thing that I thought I was going to miss out on was having tea parties with a daughter. This is probably because it's always been about food with me.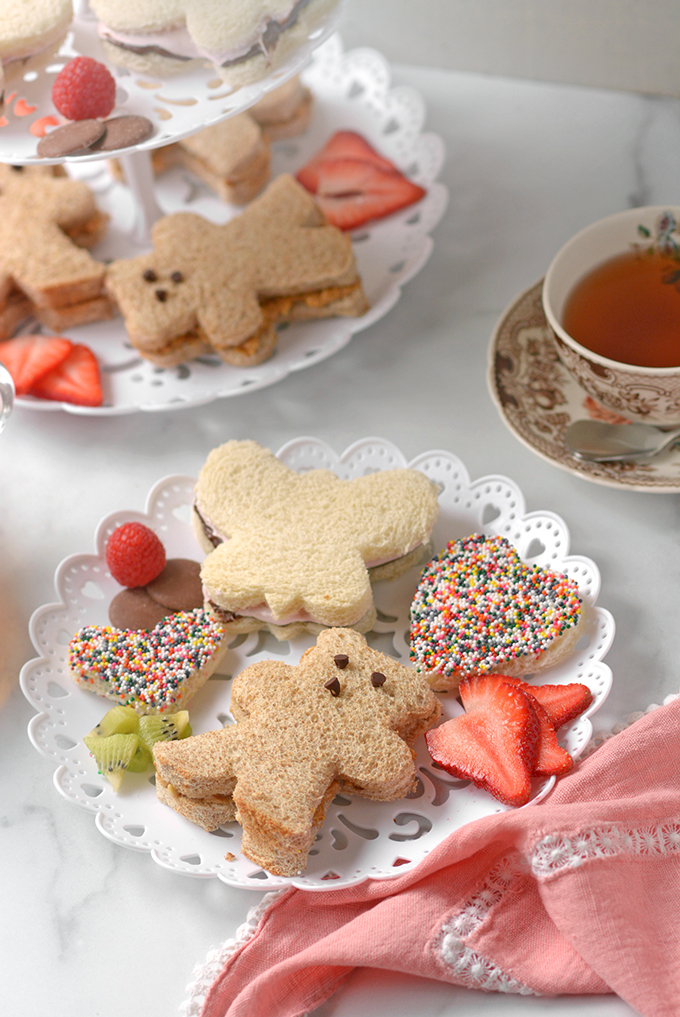 I eventually was delighted to learn that boys are also all about food, and as a result they're all about tea parties too. They approach them a little differently than girls. Girls tend to adorn themselves in dress-up clothes and bring their dollies along for tea. Boys come to the table ravenous from doing things like climbing trees and wrestling.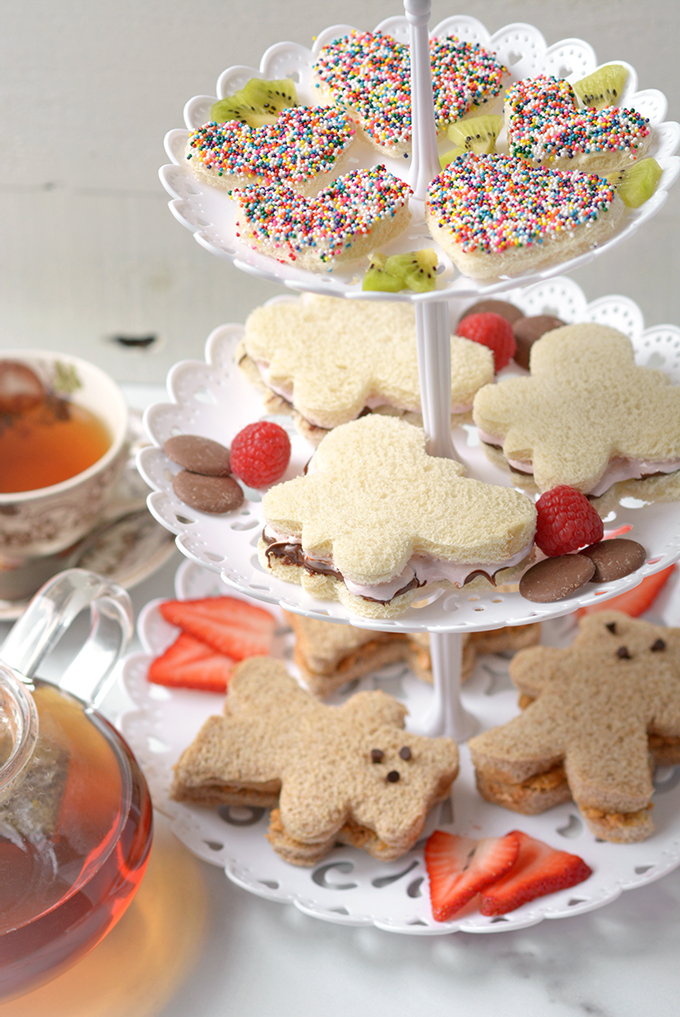 Surprisingly, my boys get excited when I make them tea and treats. It beckons them to sit, sip on some tea, and indulge in some treats long enough to tell their old mom all about their days. In the end, I think that's all I ever wanted.
Recently I developed three tea party sandwiches for my boys. Click through the links below to get the full recipes for each of them!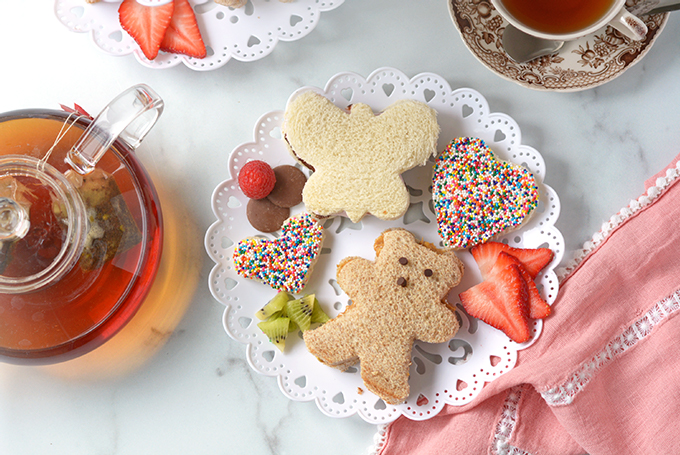 Mixing raspberry jam into fluff makes a pretty-in-pink, delightful raspberry-flavored version of fluff. Paired with Nutella, this recipe is part sandwich and part dessert!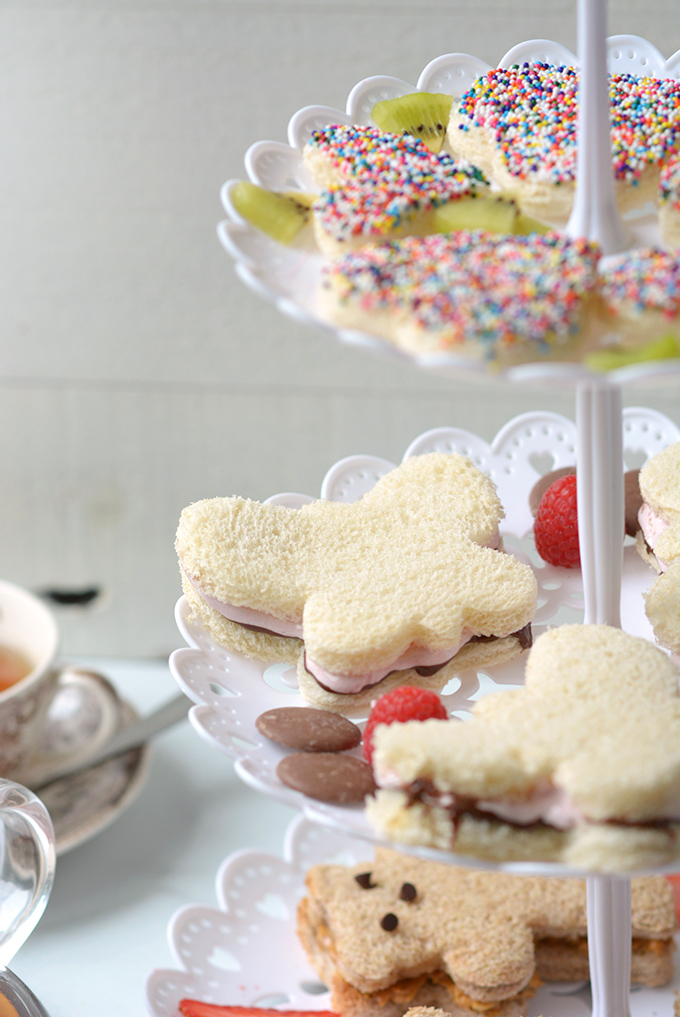 Made with wheat bread, crunchy peanut butter, and honey, they're mostly healthy and just a touch indulgent.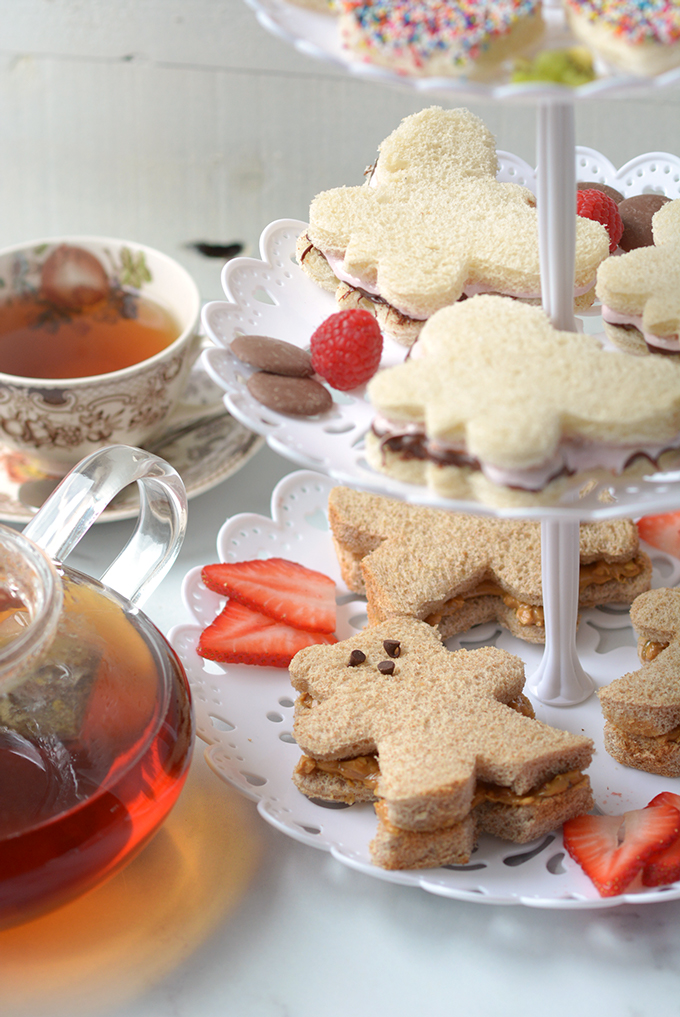 White bread, butter, and nonpareils isn't the first thing I'd think to put together. Somehow, however, the combination is perfect. It's buttery and sweet, and I feel like someone special when I eat it!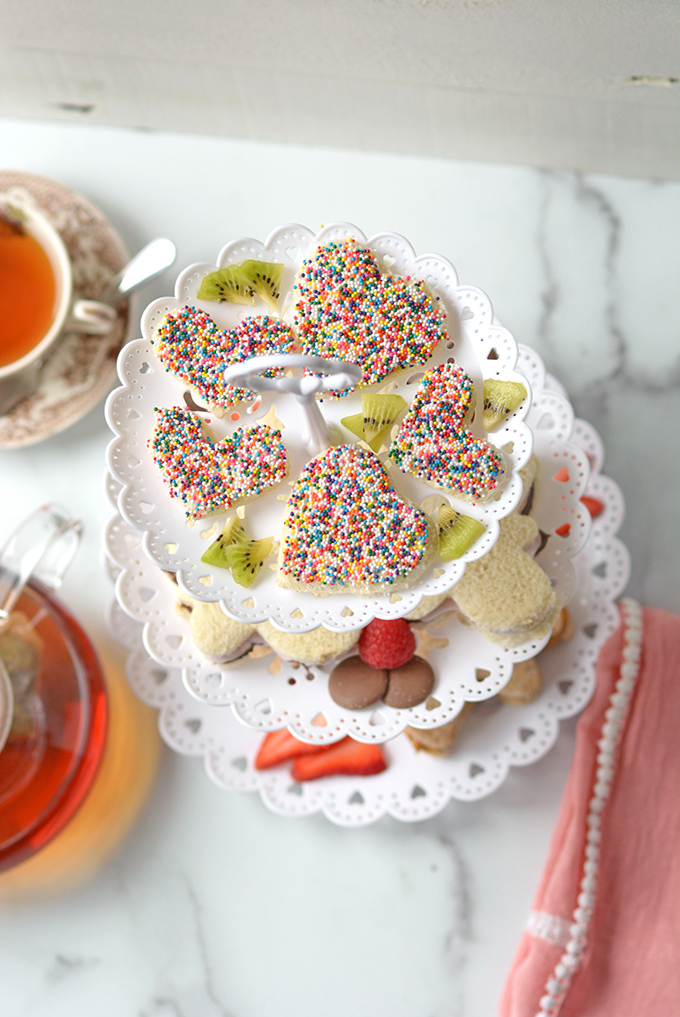 You may also enjoy…