English Style Scones – An American girl's attempt to recreate the flavor of a culture that she adores. They may not be perfectly traditional, but they're pretty darn good!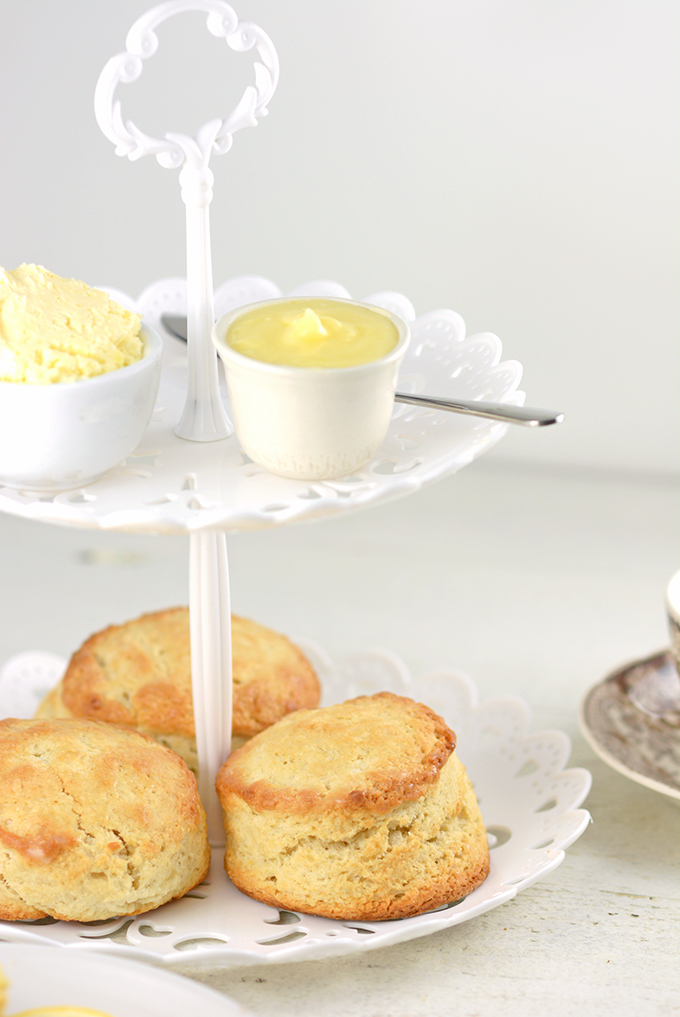 I have to be honest. I'm terrified of posting this recipe.
When I was in 9th grade I attended an international school for a year. As such, I gained a number of wonderful British friends. Even to this day, twenty years later, I'm still quite close to one of those friends.
During that time I had the joy of learning about all the similarities our cultures share, as well as how wildly different we can be. I also learned that the Americans and Brits like to pick on each other, (usually) out of fun.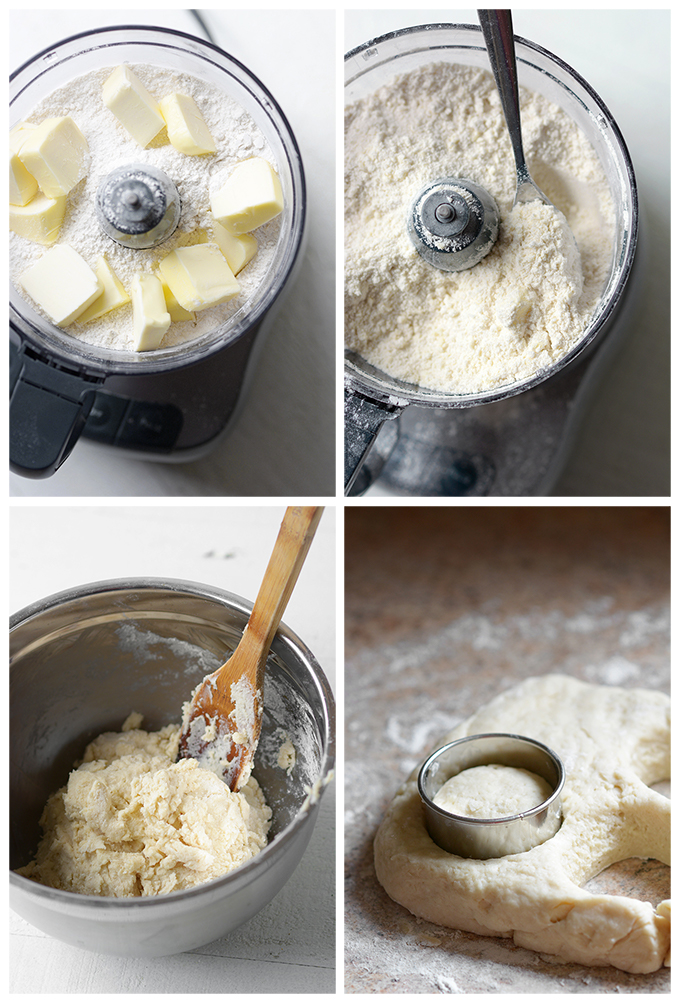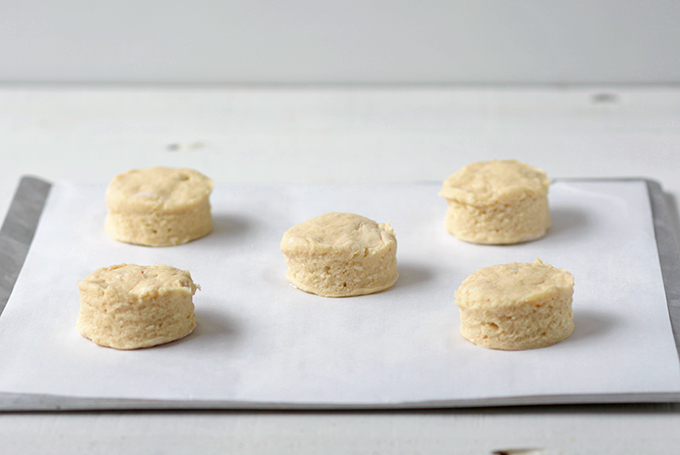 As an American, I've come to accept that an English friend will usually win a cultural war. This is because, well, they've been around for a lot longer as a nation. They simply came up with a lot of things first. For example, "Which is better? American biscuits or English scones?" Clearly, scones are the proper recipe. On a side note, let's not forget that America came up with the show Friends.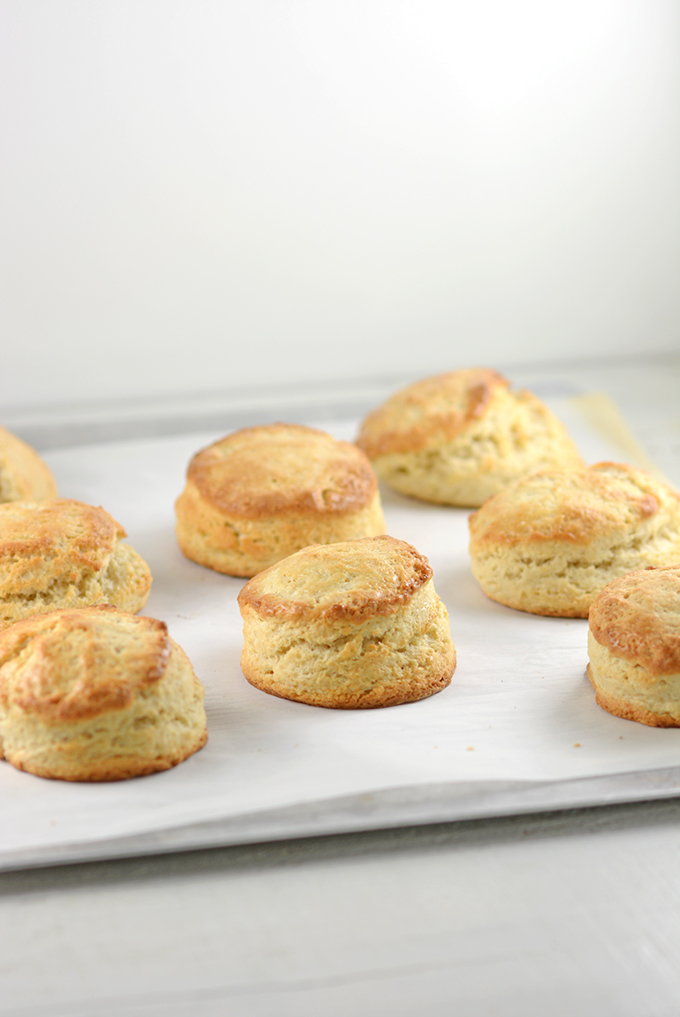 I also learned that the English are very particular about their traditions, whereas American traditions are constantly evolving.
Recently, upon learning that I was making this recipe, my English friend pointed out to me that some would find fault in my decision to eat my scones with a layer of clotted cream, and then a layer of lemon curd. Instead of the lemon curd, she said that I should be having strawberry or raspberry jam. She also mentioned something strange about the order of my clotted cream application… More about that in my next post.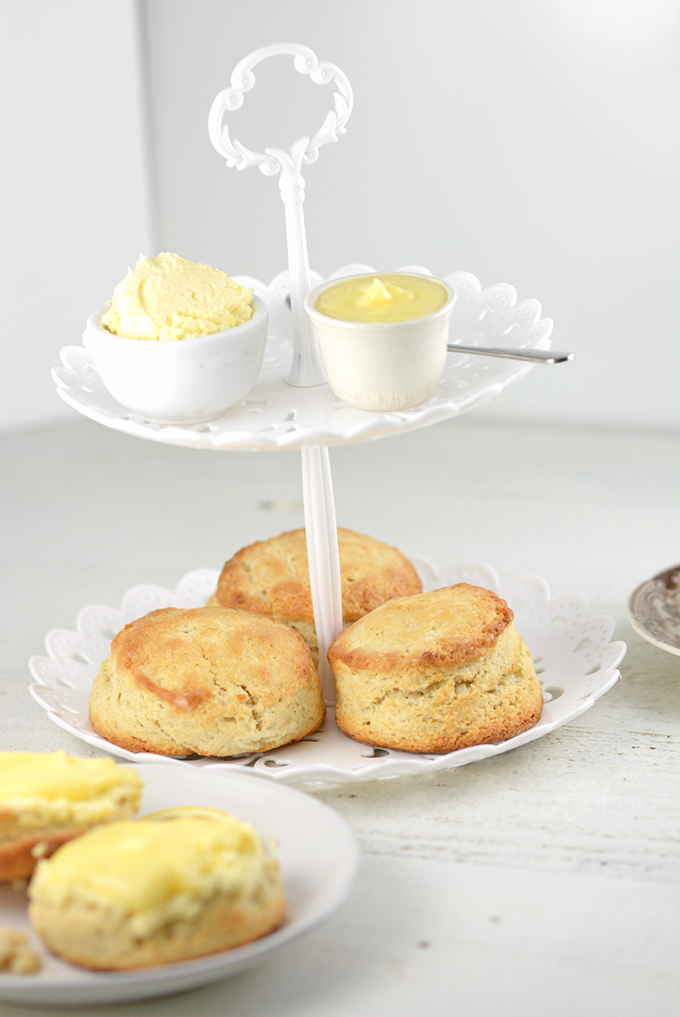 This is where my scone-associated anxiety comes from. The thing is, I like scones with clotted cream and lemon curd, as well as jam. Plus, where am I supposed to put my lemon curd, anyway?? I guess this recipe is just an American girl blindly attempting to recreate a national treasure of a country not her own.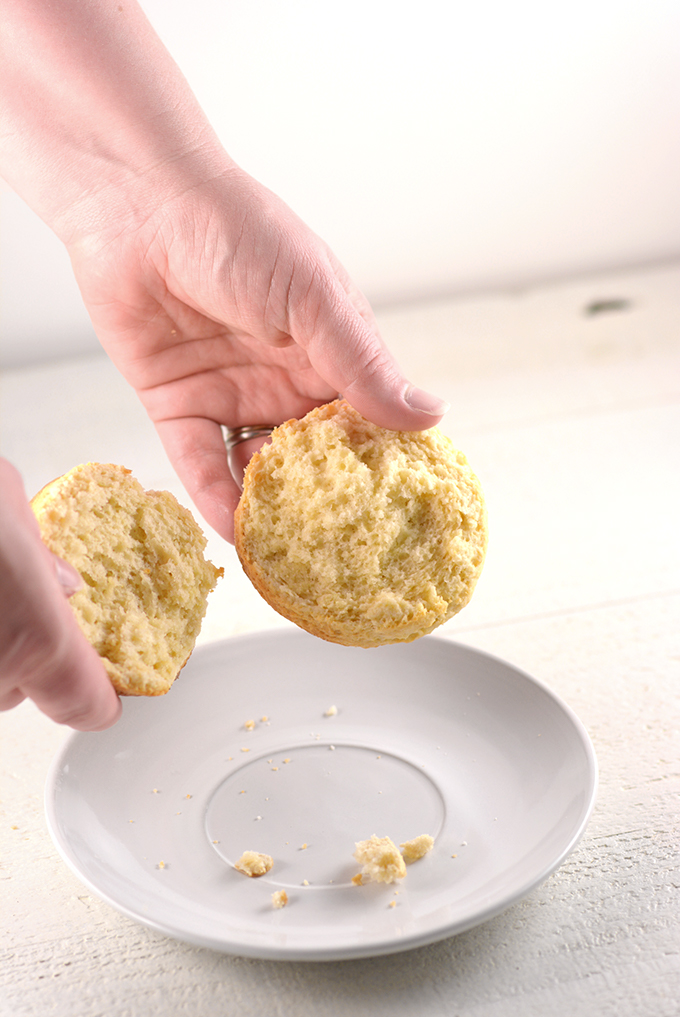 The thing is, whether or not this recipe is perfectly traditional, it's pretty darn good. The pragmatic American in me is perfectly happy with that.
If you're British and you're reading this and you feel I fudged something up (this is a family-friendly site) in this recipe, I'm sorry. I only dared to try and tackle such an important recipe because I love your culture and I love traditional English scones. After all, the only way to get proper scones in the U.S. is to attempt to make them yourself!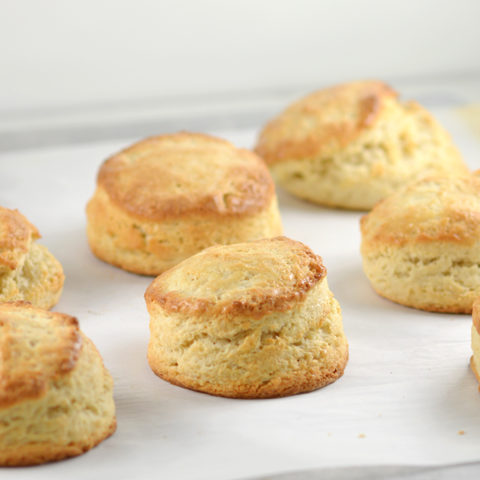 English Style Scones
An American girl's attempt to recreate the flavor of a culture that she adores. They may not be perfectly traditional, but they're pretty darn good!
Ingredients
3 C all-purpose flour
5 tsp baking powder
1/2 tsp salt
2/3 C white sugar
3/4 C (12 Tbsp) salted butter, cut into tablespoons
1 large egg, beaten
3/4 C milk
1/2 tsp vanilla extract
Instructions
Preheat oven to 425ºF.
In a food processor, pulse together the flour, baking powder, salt, and sugar.
Add the butter to the food processor and pulse another 7-10 times until it forms a sandy mixture. If you don't have a food processor you can cut the butter in using a pastry knife or your fingers, although this can be time consuming!
Lightly beat the egg, milk, and vanilla together in a large mixing bowl. Slowly mix the flour into the liquid mixture until a ball begins to form.
Transfer the dough to a clean, floured surface. Knead for 10-15 seconds, until the dough comes together into a ball. Take care not to over knead.
Roll the dough out so that it's 1 inch thick. Cut it into circles using a 2"-2 1/2" round cutter (like an American biscuit cutter) or an upturned glass (which I find results in thinner scones).
Bake 12-15 minutes until golden brown and cooked through. If you are unsure whether they are done, you can stick a toothpick into the center of one. The toothpick will come out clean if it's done. Serve warm or at room temperature. These scones are best served with clotted cream and lemon curd or jam.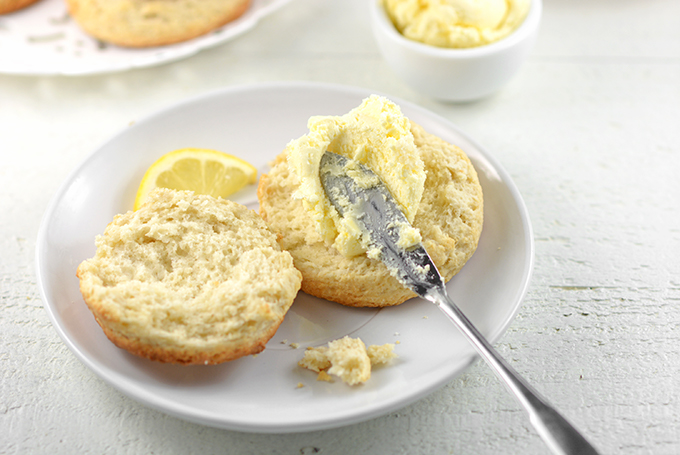 You may also enjoy…