Banana Chocolate Chip Muffins – Transform those brown, overripe bananas into a wonderfully tasty treat with this easy muffin recipe that's bound to be a hit!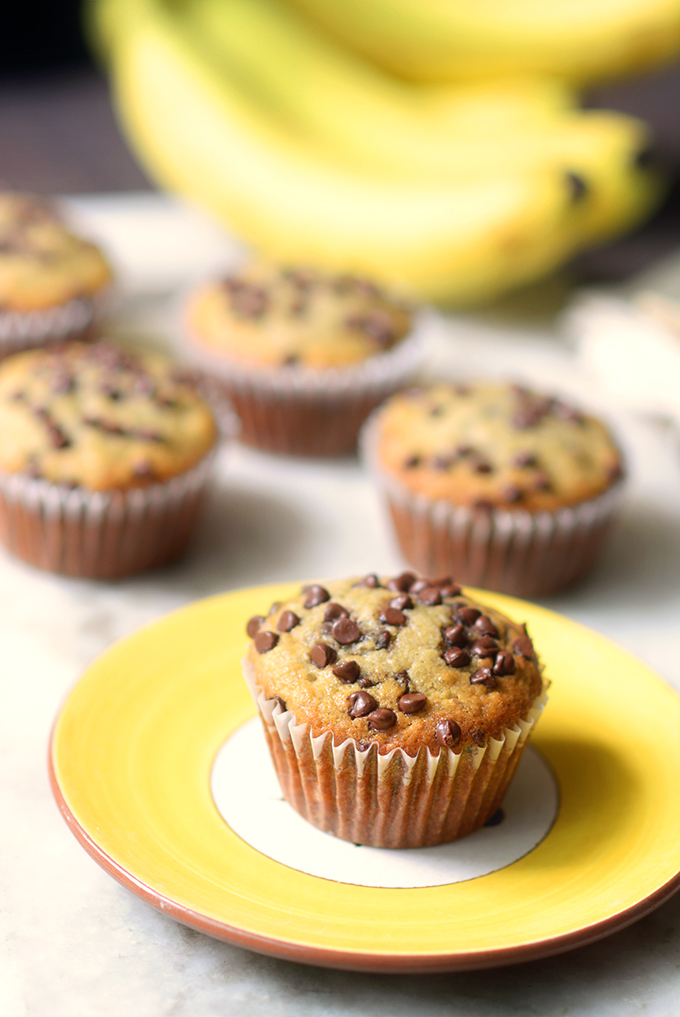 For Mother's Day this year I have decided to post my favorite go-to mom recipe. This recipe for Banana Chocolate Chip Muffins is the one I bake on snow days or when I want to surprise my kids with a home-baked treat when they get home from school. The mere smell of them from the front door draws my kids away from their toys and video games and into the kitchen ready to spill every detail about their days. Well… as long as I keep supplying the muffins.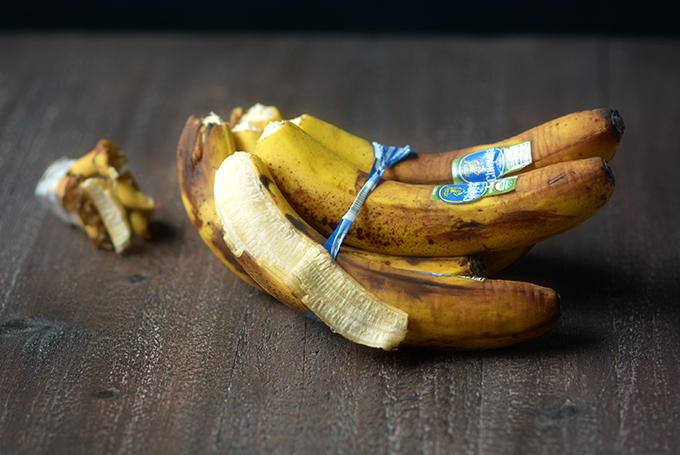 On the theme of kids and motherhood, a problem I regularly face is how many bananas to buy each week. Some weeks the kids will eat them every day, and I'll run out. Other weeks, not one is touched. What's great about this recipe is that it's also a way to use up all of those overripe bananas. In fact, overripe bananas make for the most flavorful banana muffins. See the picture above for an example of perfect, almost rotten, muffin bananas.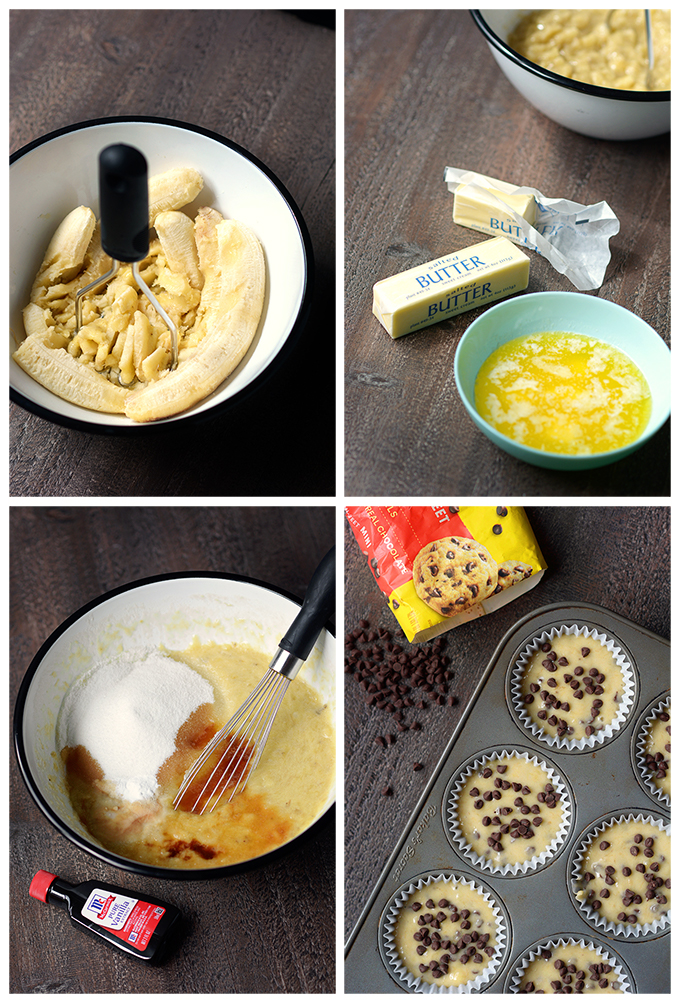 This recipe is easy to make once you've mashed your overripe bananas. It involves simply mixing all of the ingredients in one bowl and then making the batter in a lined muffin tin. You'll know they're almost done baking when your house gets a warm, comforting banana smell.
It turns out that bananas and chocolate are a particularly tasty flavor combination. That means your entire family is almost guaranteed to want to hang around wherever these muffins are!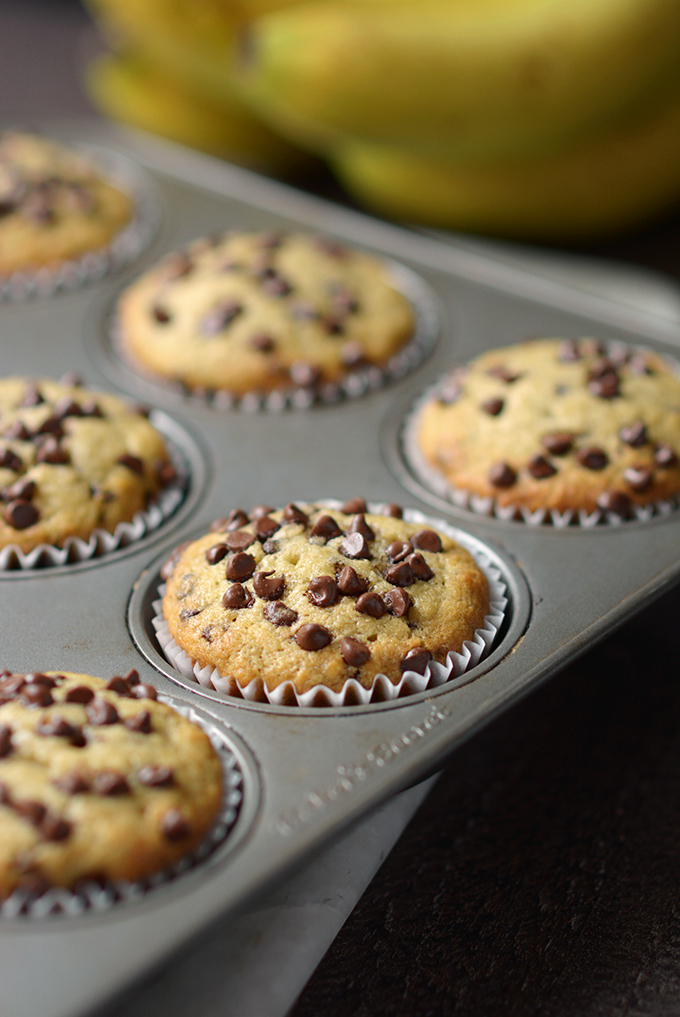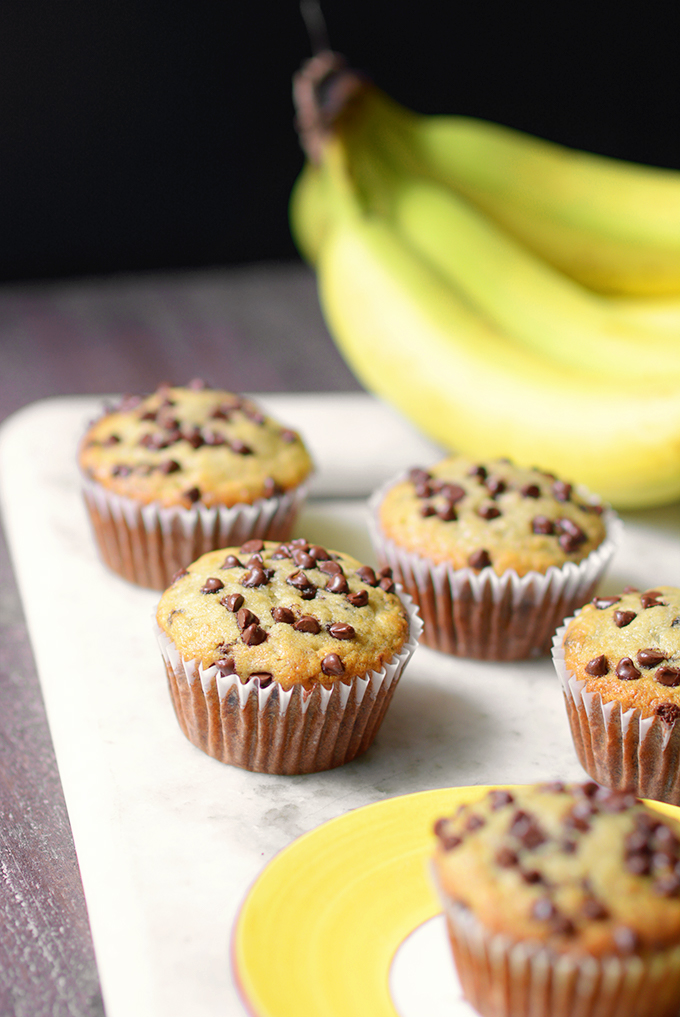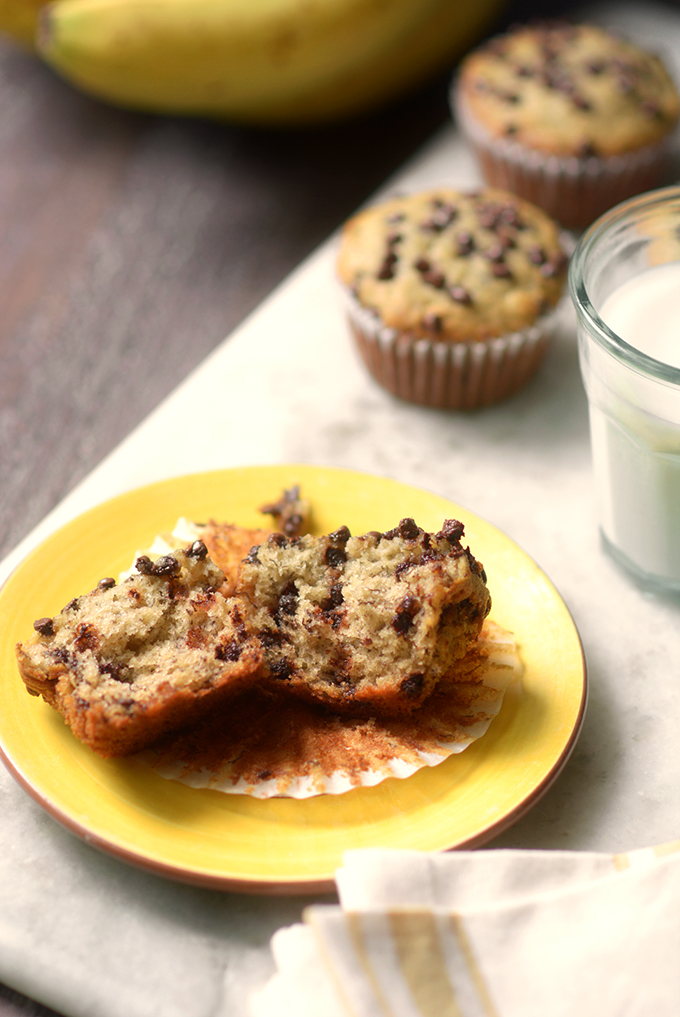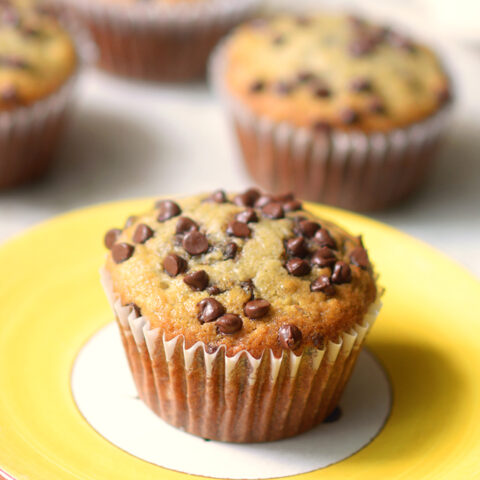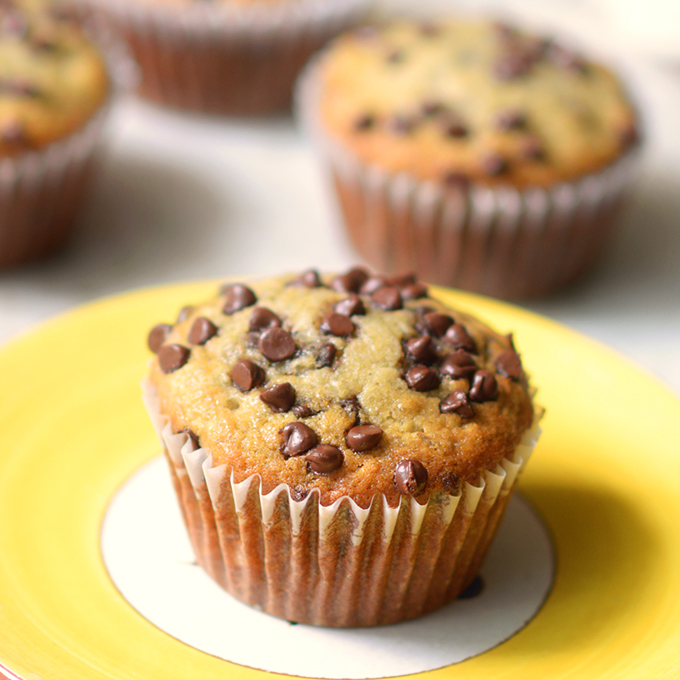 Banana Chocolate Chip Muffins
Transform those brown, overripe bananas into a wonderfully tasty treat with this easy muffin recipe that's bound to be a hit!
Ingredients
6 overripe bananas, mashed
3/4 C salted butter, melted
2 eggs, beaten
1 1/2 C granulated sugar
2 tsp baking soda
1/8 tsp salt
1 Tbsp vanilla extract
3 C all-purpose flour
1 1/2 C mini semi-sweet chocolate chips
cupcake liners
Instructions
Preheat the oven to 350ºF.
In a large mixing bowl, mash six overripe bananas until they are mostly smooth. Next, mix in the melted butter until evenly combined, and then mix in the beaten eggs.
Mix in the baking soda, salt, granulated sugar, and vanilla until evenly combined, and then fully incorporate the flour one cup at a time.
Stir 1 cup of semi-sweet chocolate chips into the batter. Reserve 1/2 cup for sprinkling on the muffins.
Place cupcake liners into a muffin tin. Fill each liner 3/4 of the way full with batter and then sprinkle each uncooked muffin with a few chocolate chips.
Bake in a 350ºF oven for 17-18 minutes. The muffins are done cooking when they are beginning to turn golden brown and a toothpick is free of wet batter when it's inserted and removed. Place the cupcakes on a baking rack to cool.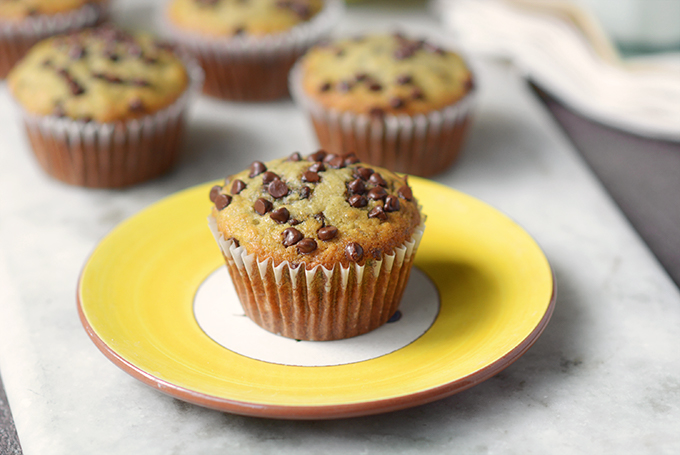 You may also enjoy…