Very Veggie Mushroom Ravioli – Although the product of a hard time, this simple, delicious recipe provides a whole lot of comfort and flavor.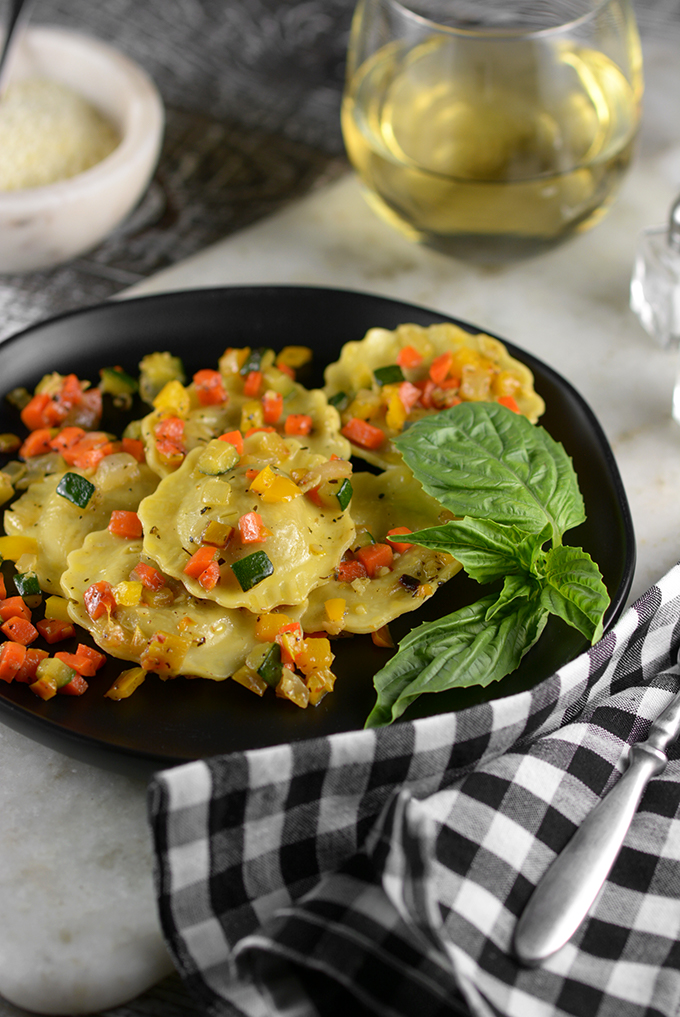 Have you ever made something with what was left in your almost-empty refrigerator that ended up being a truly delicious hit? Today's recipe for Very Veggie Mushroom Ravioli falls into that category for me. Because it's so easy to make (and delicious), I've been meaning to publish it here for quite some time, but it's actually kind of a sad recipe for me so I've been holding off.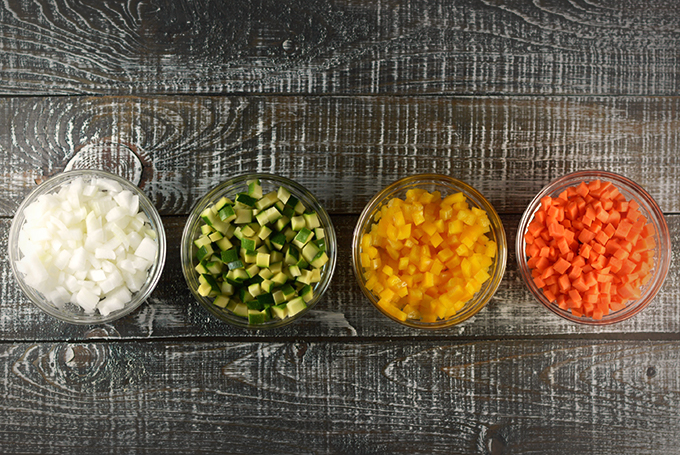 Around this time last year I found out that my Nana had end-stage liver disease. At no fault of her own, she had contracted a virus while living overseas a number of years ago that did damage that she ultimately suffered from many years later. Liver disease is life limiting, and once she had exhausted the treatments available to her, palliative and hospice care became the inevitability.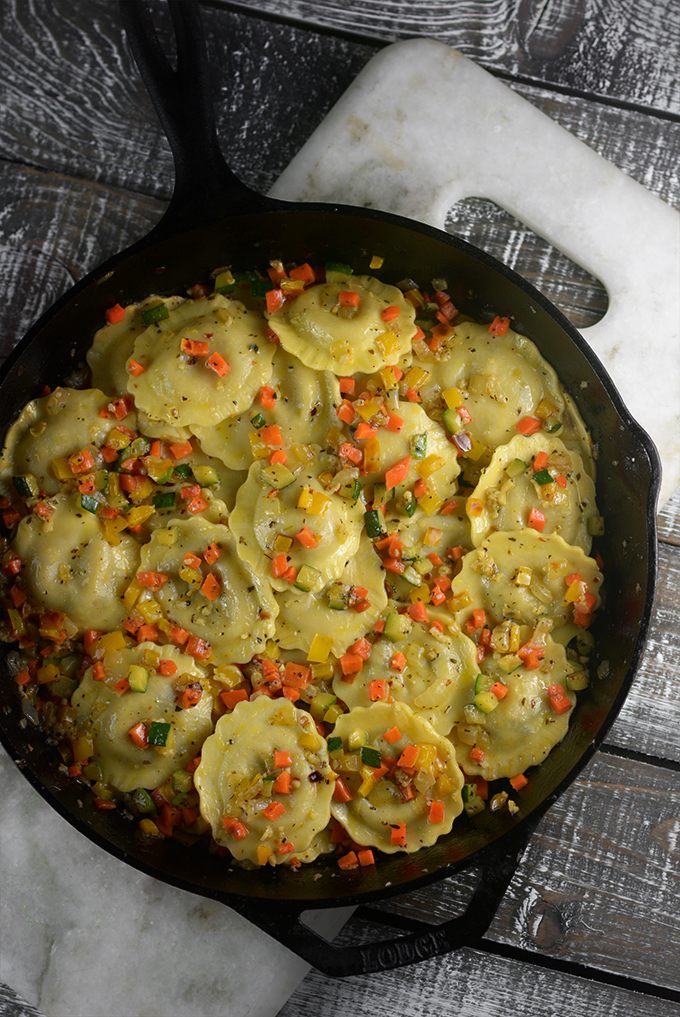 Being a part of providing her end-of-life care was one of the most painful yet fulfilling privileges of my life. As a nurse I help patients and families through this life journey all the time, but it's so much different when it's your own family. My whole family, especially my aunt and my mom, came together to provide her care. My mom and I helped out every free moment we could between our jobs and our families, and my aunt stayed by Nana's bedside day and night.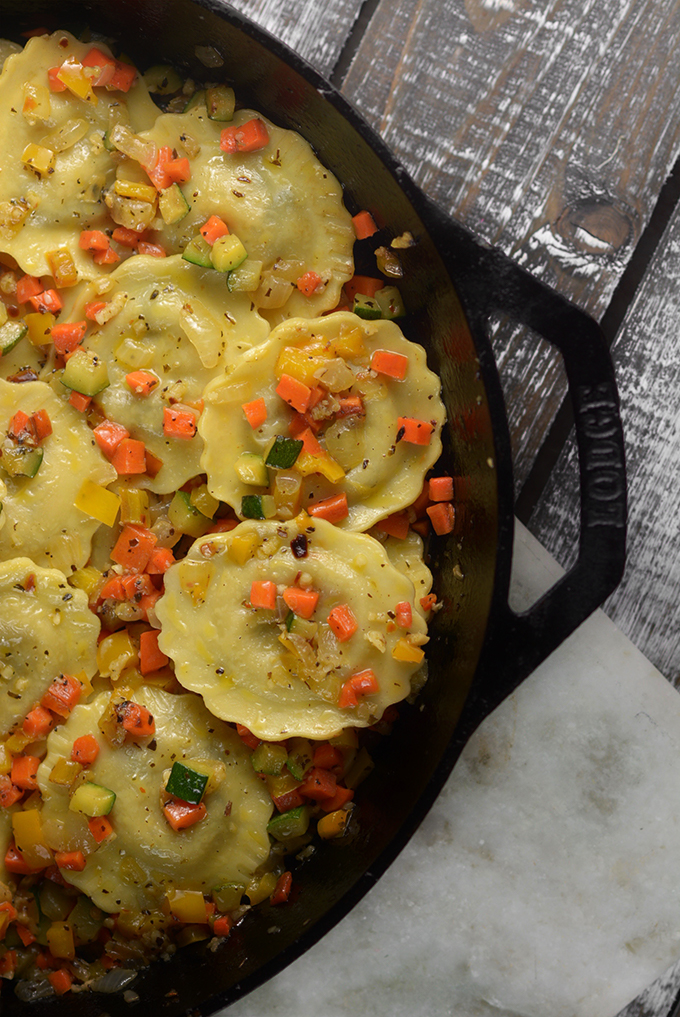 One thing I've observed over my many years as a nurse is that when someone is dying, families sometimes forget to do things like grocery shopping. That's how this recipe came to be. The end was nearing and my mom, my aunt, and I hadn't eaten all day. When we finally realized that we were hungry we also realized that we only had a couple of packages of mushroom ravioli and some old veggies tucked in the back of the vegetable drawer of my grandparent's refrigerator.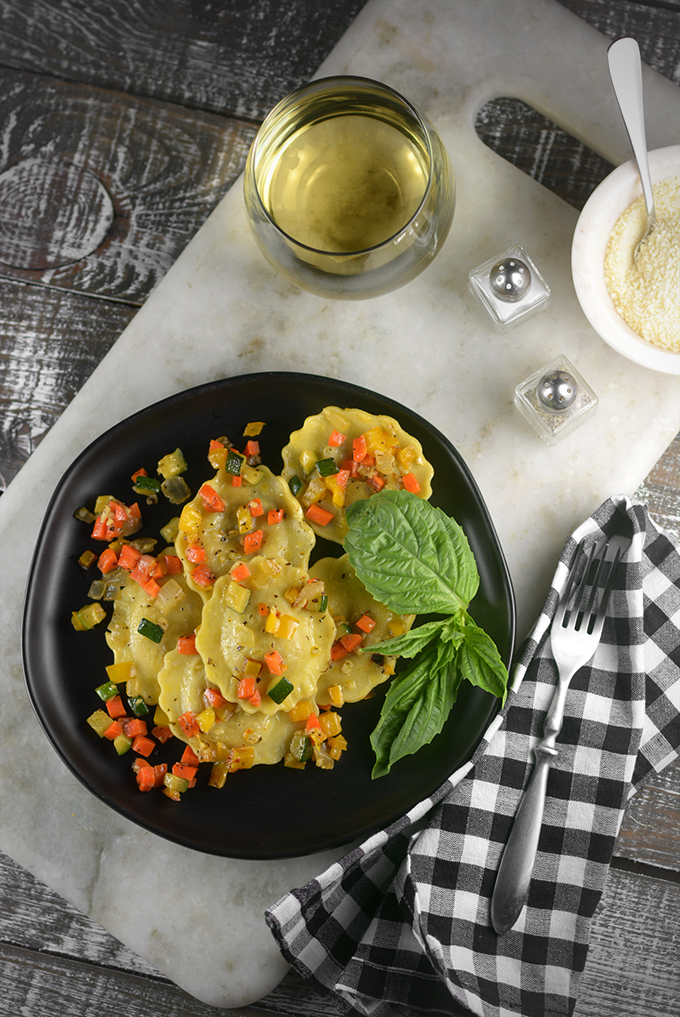 No one wanted to go out to the store so my mom and I got creative and combined pretty much all of our ingredients to make what turned out to be this incredibly flavorful and savory pasta dish. Paired with a glass of white wine, and each other's company, this meal was the recharge we needed. It's funny how good food brings people together, not just in good times, but in bad times too.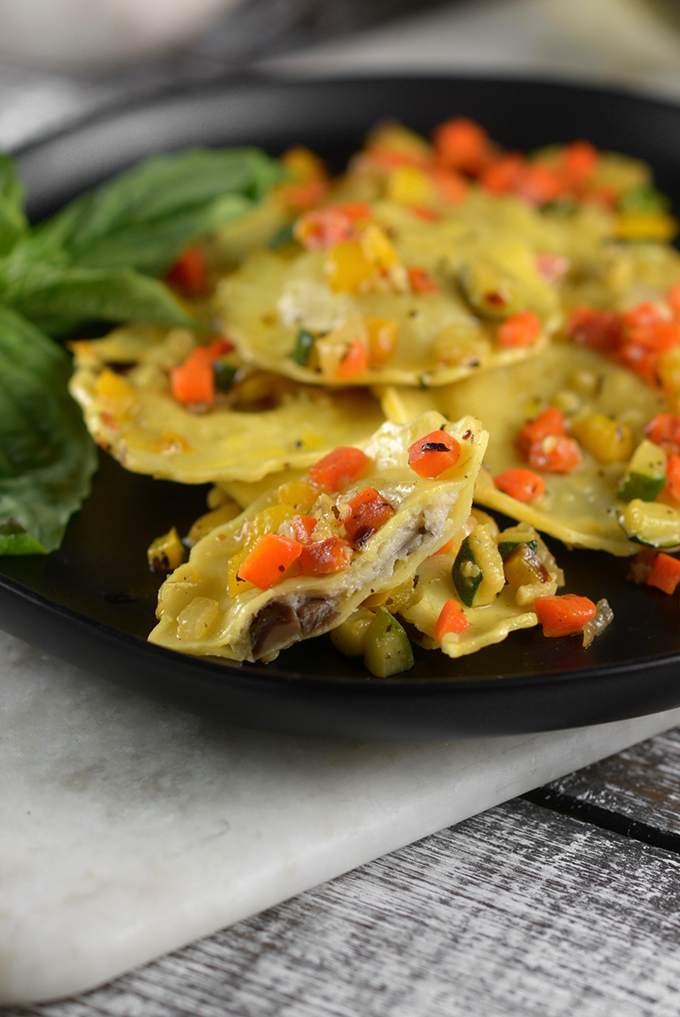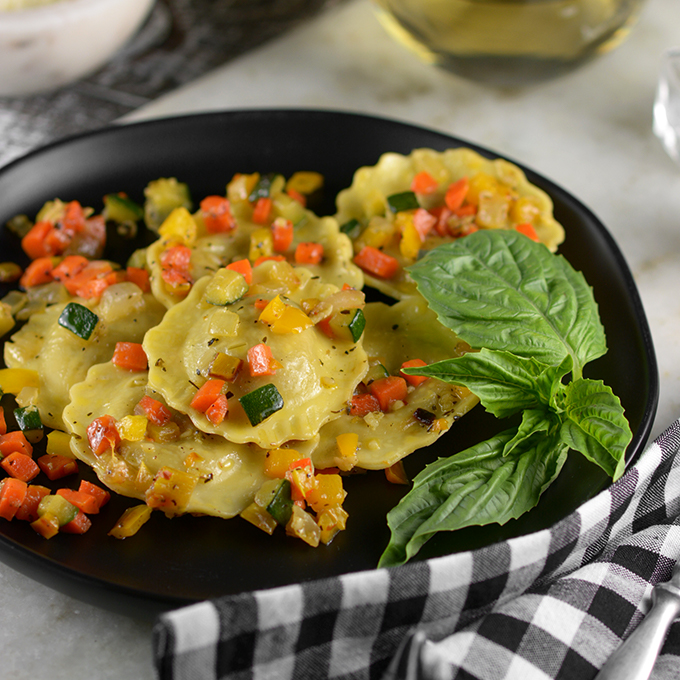 Very Veggie Mushroom Ravioli
Although the product of a hard time, this simple, delicious recipe provides a whole lot of comfort and flavor.
Ingredients
2 9 oz packages mushroom ravioli
2 Tbsp olive oil
1 C carrots, small dice
1 C yellow bell pepper, small dice
1 C sweet onion, small chop
1 C zucchini, seeded and small dice
2 Tbsp butter
6 cloves garlic, minced
1 tsp dried basil
1/2 tsp dried crushed red peppers
1/2 tsp salt
1/8 tsp black pepper
grated parmesan
fresh basil for garnish
Instructions
Prep the vegetables.
Cook the ravioli per the package instructions. Attempt to time it so that the ravioli will be finished around the same time the vegetable are done cooking. This will vary some depending on the brand of ravioli you use.
Sauté the carrots with 2 Tbsp of olive oil over medium-low heat for five minutes.
Increase the burner to medium heat and add the peppers and onions to the pan and sauté for another five minutes.
Increase the burner to medium-high heat, add the zucchini to the pan, and sauté for three minutes.
Add the butter, garlic, basil, red pepper, salt, and black pepper to the pan and cook until the butter is completely melted, and then turn off the burner.
Gently add the mushroom ravioli to the pan and coat it in the vegetables. Garnish to taste with grated parmesan and fresh basil and serve immediately.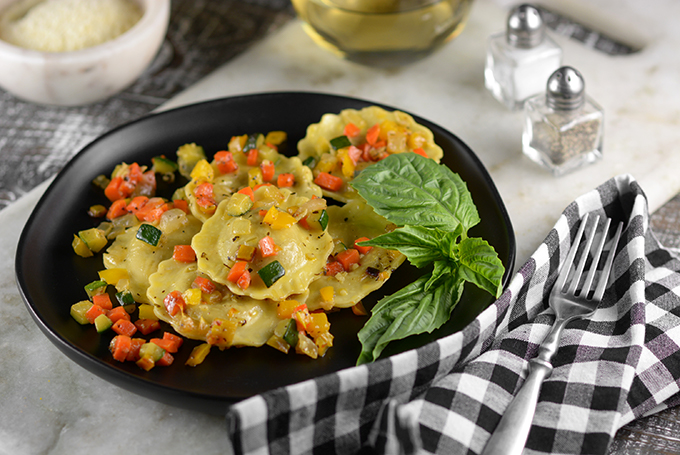 You may also enjoy…