Aloo Beans – With hints of cumin, coriander, and cardamom, this dish has a warm, aromatic flavor that's sure to spice up your green bean routine!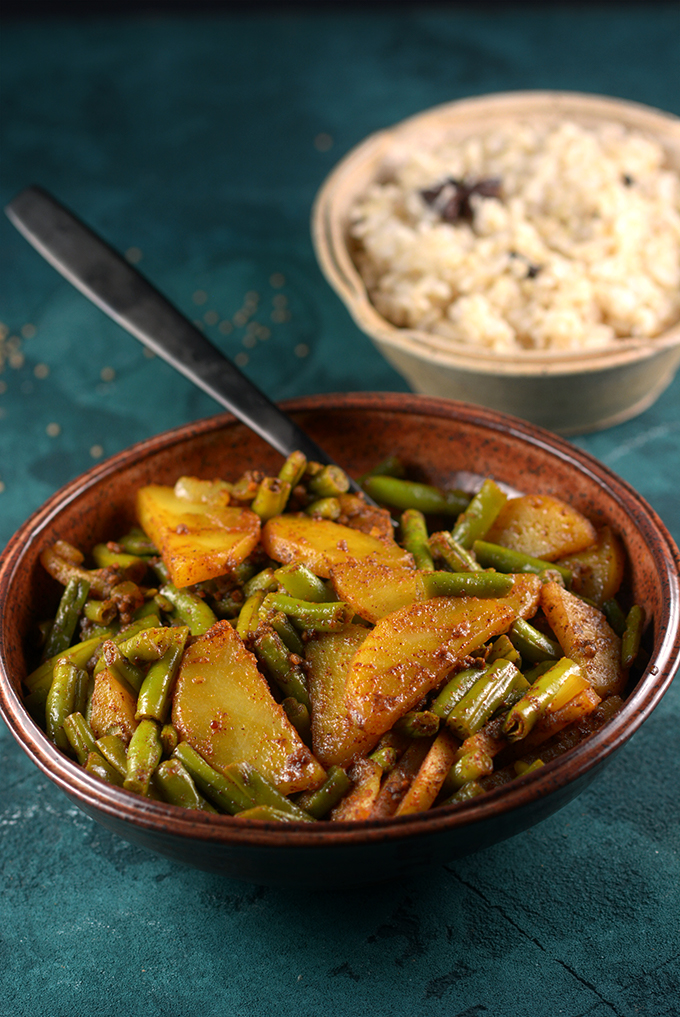 Green beans are one one of two vegetables (broccoli being the other) that my kids are guaranteed to each without much complaining. As such, we eat steamed green beans with butter, salt, and pepper just about every week. Don't get me wrong, I love green beans, but sometimes I just get so sick of their bland, kid-style preparation. That's where a little curry comes in…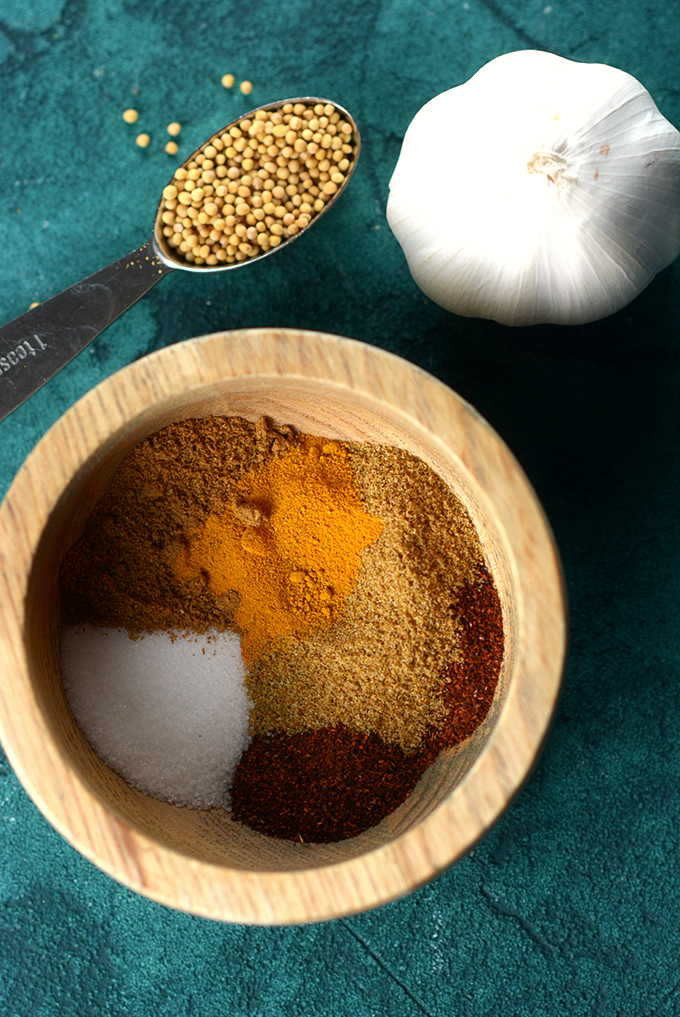 Over the last couple of years I've actually been slowly training my kids to like Indian food. When I was a teenager I lived in Kathmandu, Nepal for a year. The food there has some similarities to northern Indian cooking, but of course it's better with its added Nepali flair! As such, I fell in love with curry then, and I've never quite kicked the craving. Since I do all of the meal planning, shopping, and much of the cooking in my house the rest of the household is regularly subjected to my curry cravings, and they're all really coming around to it!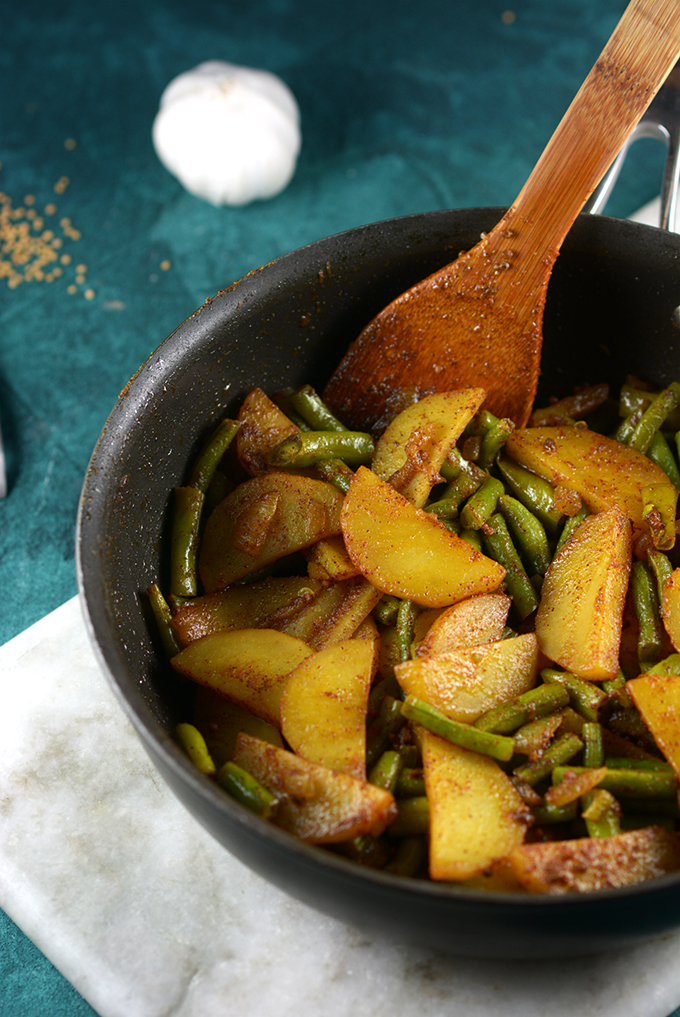 Going back to my good (yet a little bland) green beans, making them into a curry dish was an obvious solution. This recipe for Aloo Beans is full of all kinds of flavor. The garam masala has hints of cumin, coriander, and cardamom, which gives the dish a warm, aromatic flavor, without making it too spicy hot for my kids. I loved this dish so much more than plain green beans, and I was so happy when my kids ate it without too many complaints!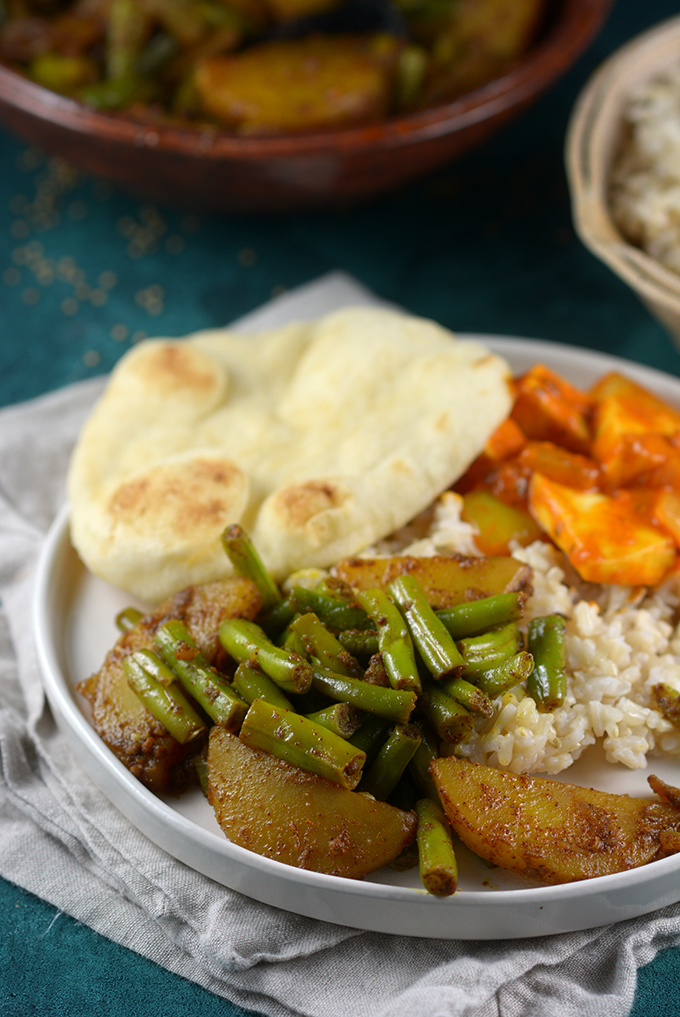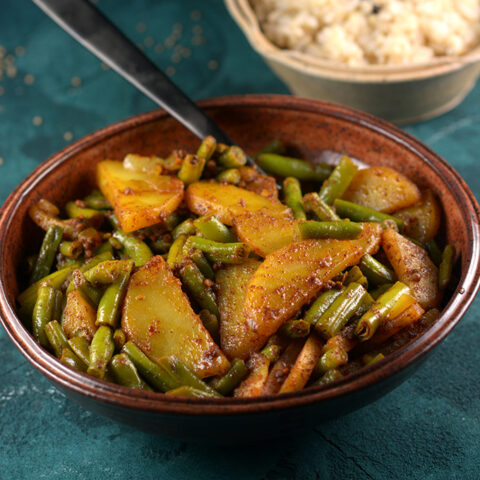 Aloo Beans: Green Beans & Curry
With hints of cumin, coriander, and cardamom, this dish has a warm, aromatic flavor that's sure to spice up your green bean routine!
Ingredients
2 C yellow potatoes, peeled and sliced
1/2 C yellow onion, chopped
3 C green beans, coarsely chopped
3 Tbsp vegetable oil
1 tsp mustard seeds
1/2 tsp ground turmeric
1 tsp ground cumin
1 tsp ground coriander
1 1/2 tsp chili powder
1 tsp salt
3 cloves garlic, minced
1 tsp garam masala
Instructions
Begin by prepping all of the vegetables. Peel the potatoes and cut them into 1/8 inch thick slices. Cut the onion into a medium chop, and coarsely chop the green beans into bite sized pieces. Set the vegetables aside.
In a skillet or a pot with a lid, heat 3 Tbsp of vegetable oil over medium heat. Once hot, add the mustard seeds and cook until they start to pop. Next, add the potatoes and the onions to the skillet and cook for 3 minutes, stirring frequently.
Turn the heat down to low and add the green beans and all of the spices except for the garlic and the garam masala. Stir to coat and then cover.
Cook covered, stirring occasionally, for about 15 minutes, or until the potatoes and beans are tender.
Next, add garlic to the pan and cook for 1 minute. Finally, stir in the garam masala and remove from the heat. Serve hot.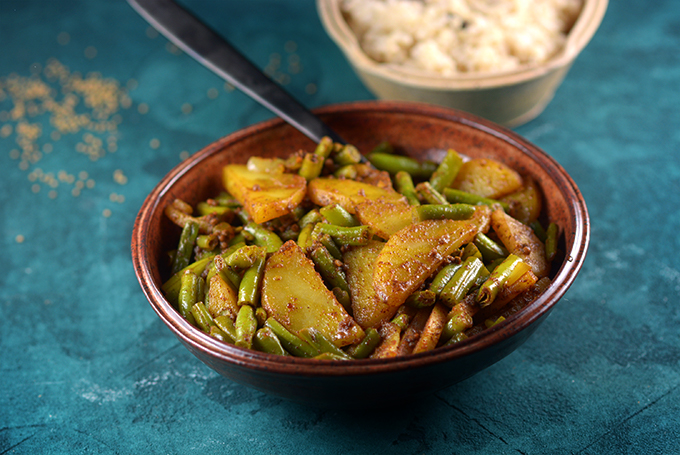 You May Also Enjoy…