Sheet Pan Lemon Pepper Salmon and Veggies – Using a bare minimum of dishes, this simple, zesty weeknight meal will help you actually ENJOY dinner with your family!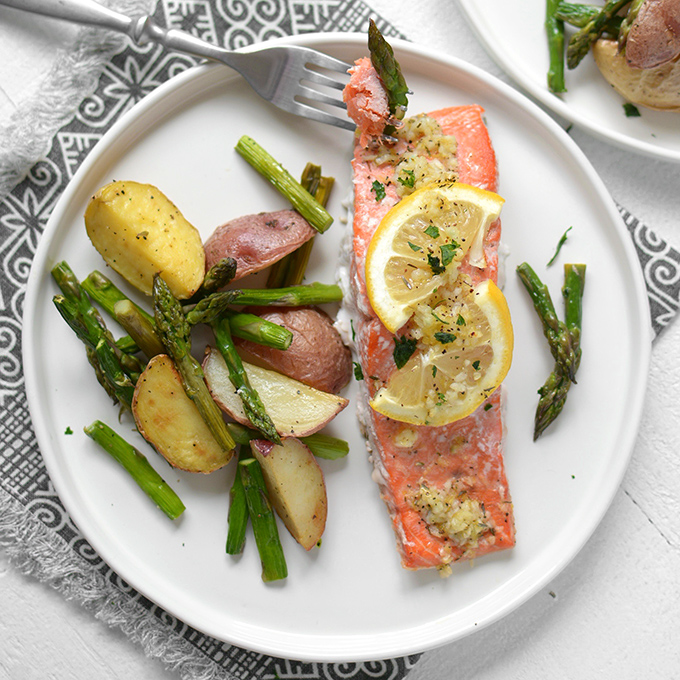 As the weather gets warmer and the days get longer, my family starts to make the great migration outdoors. This means evenings spent romping around with neighborhood kids while swinging from monkey bars on the playground. Zooming around on miniature-sized bikes and epic adventures (also known as nature walks) are sure to happen. There may be a few scraped knees thrown in here and there, and your odd tantrum when mom says, "It's time to go inside," but everyone is happy.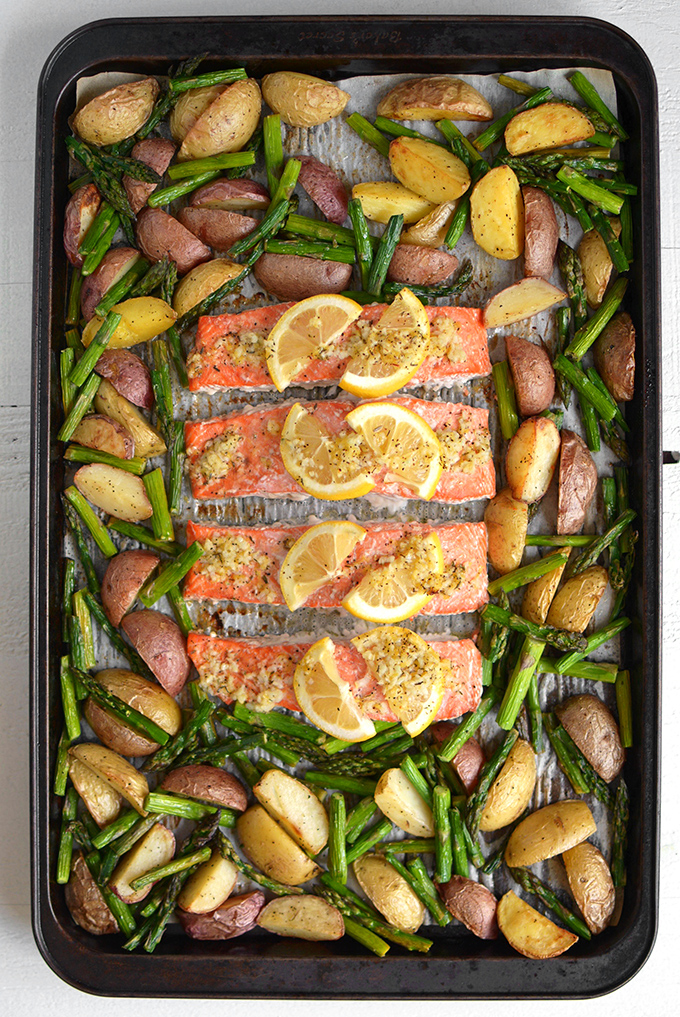 I can't help but think all these evenings spent outdoors are so very important. It's part of the essence of what it means to be a kid and have a good childhood. Living in a large neighborhood and close to a major city, I do feel the need to watch my children as they play. Slowing down and just watching the kids play has been a struggle for an A-type personality like me. That means less time for making dinner, cleaning, and oh… my job! Over the last few weeks, I've worked to solve the cooking and housework problem by planning quick and easy one-pot and one-pan meals.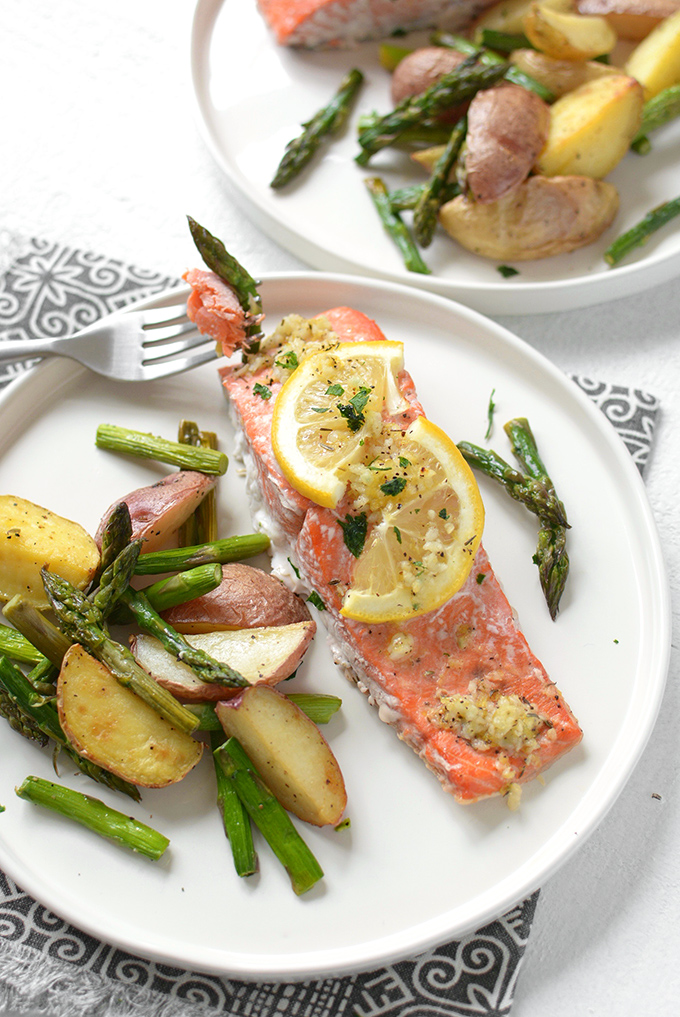 My recipe for Sheet Pan Lemon Pepper Salmon and Veggies is one of my new quick, easy, and "less mess" meals. With seasonal asparagus and the bright flavors of salmon and lemon, it's perfect for serving after a busy evening of springtime playground fun.
I created this recipe for Simple As That, where I'm a regular contributor. To get the full recipe click the link below.
CLICK HERE for the full recipe for Sheet Pan Lemon Pepper Salmon and Veggies.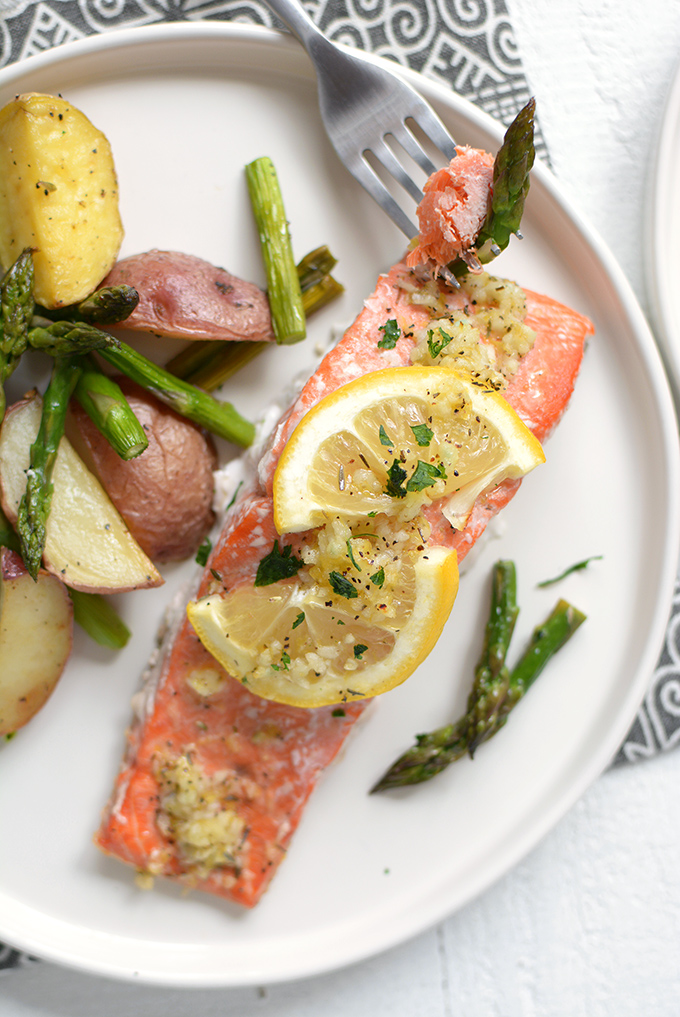 If you like this, you may also enjoy…