Cinnamon & Brown Sugar Slow Cooker Applesauce – After a plentiful harvest, transform those leftover apples into this sweet, velvety smooth dessert-like applesauce!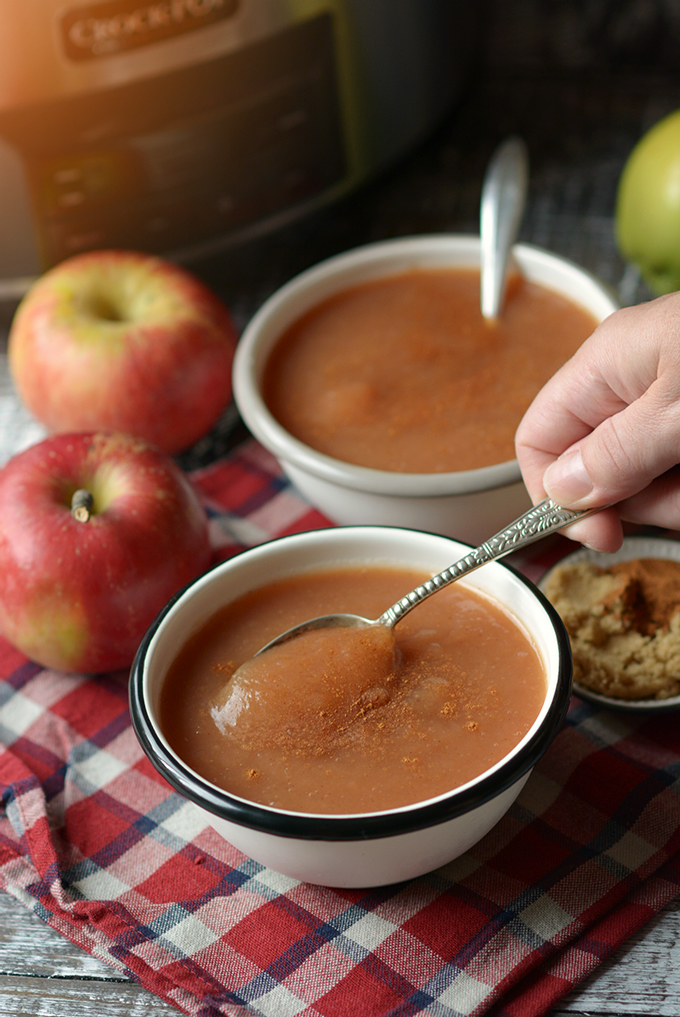 One of the fun things about having kids is our annual family jaunt to the apple orchard. We go to a pristine orchard just north of Philadelphia where the "country" experience can be had by city kids and suburbanites alike.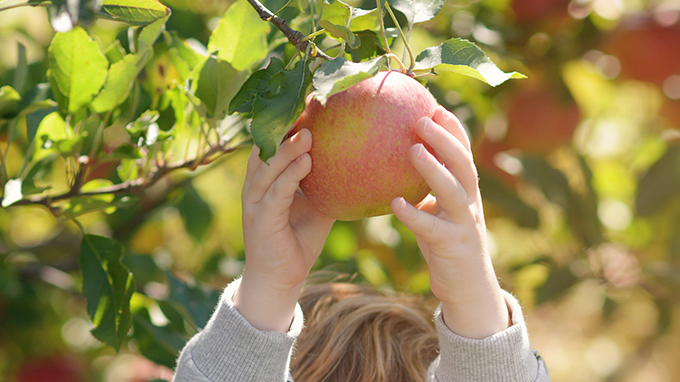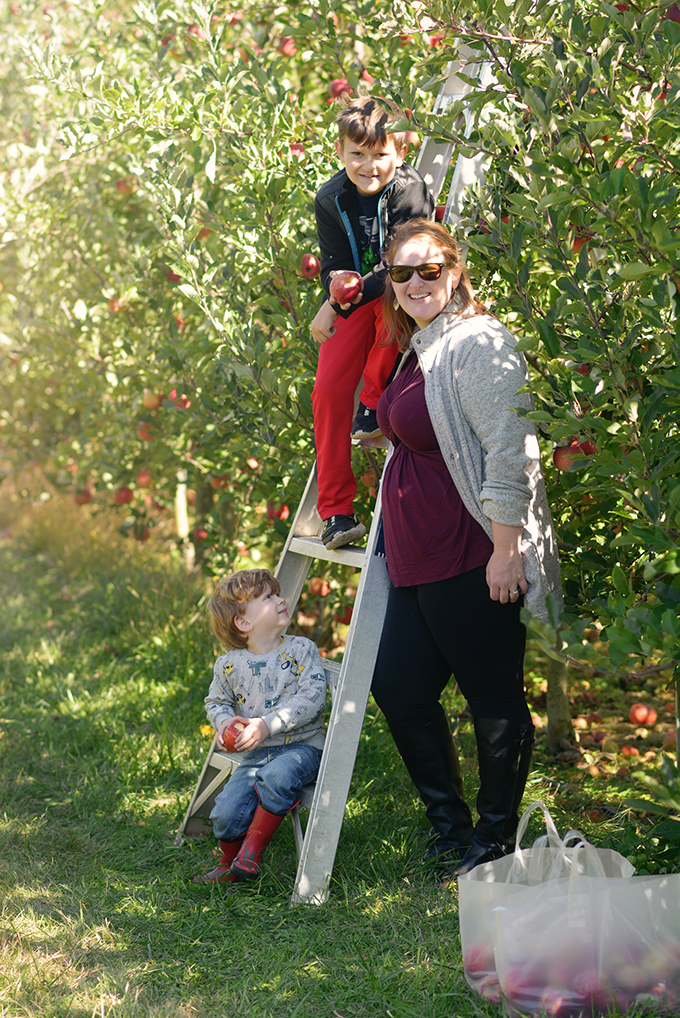 My kids love taking a tractor ride out to the apple orchard where plump, red, perfectly-ripened apples are dripping from the trees. In ten minutes flat my husband is heavy laden with two large bags of apples that we've committed to for better or worse.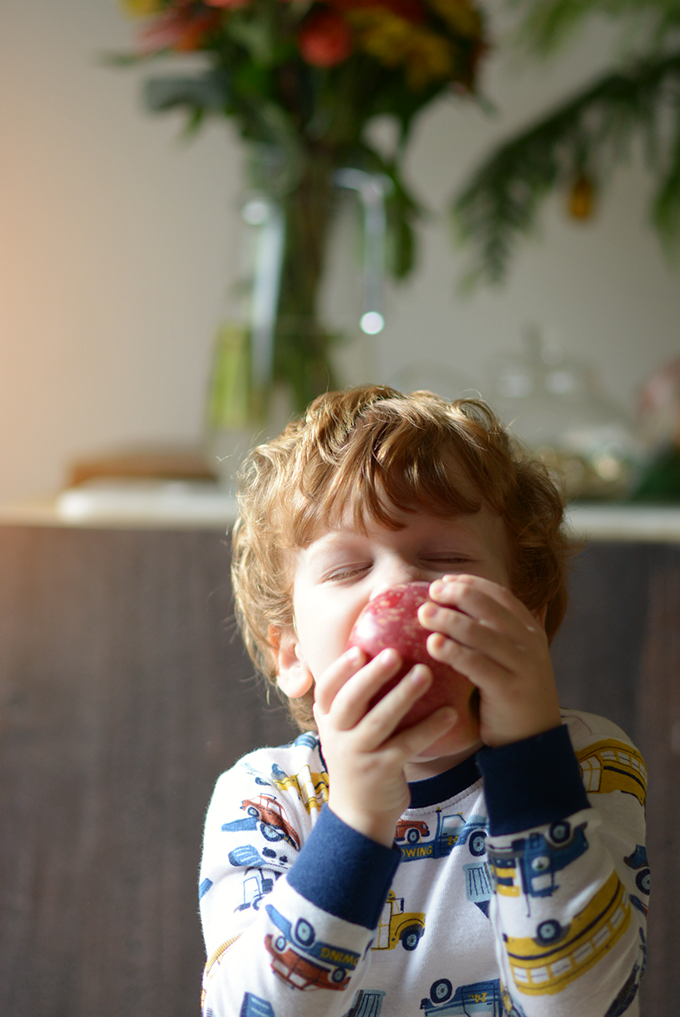 When we get home it all starts out with everyone enthusiastically helping themselves to a couple of juicy apples a day. Inevitably, after a week or so, everyone's excitement starts to wane and I end up with a surplus of 20 lbs. of apples give or take.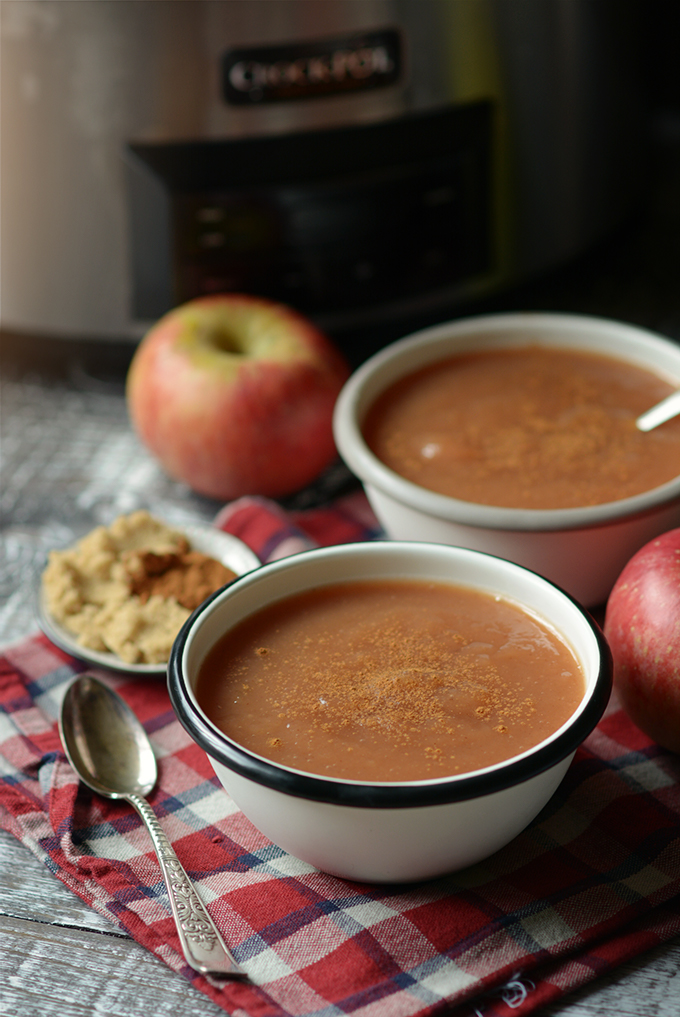 After my family's fresh apple feeding frenzy has ended, it's time for me to get busy with using up the remnants. Applesauce is one of my favorite solutions. In years past I've canned applesauce, which is perfect for enjoying all winter long.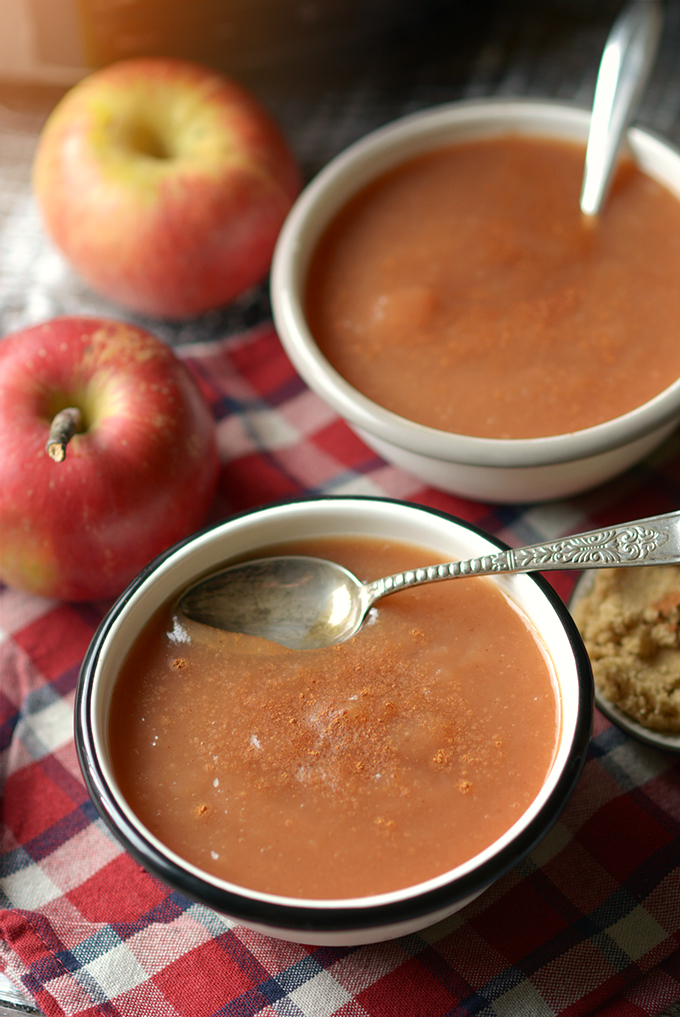 This fall I've been pretty busy so I decided to give this Cinnamon & Brown Sugar Slow Cooker Applesauce a try. This applesauce recipe is sweet and velvety with a touch of spice. As far as applesauce goes, it's a dessert-type take on the classic recipe. All to say, my kids loved it and so did I!
Now, what to do with my remaining 15 lbs. of apples..?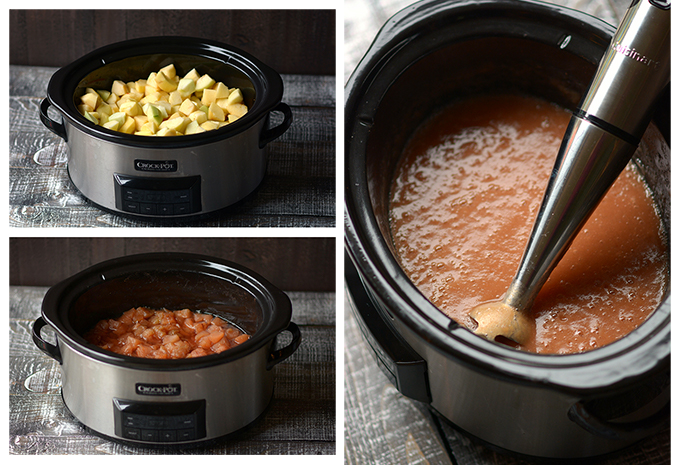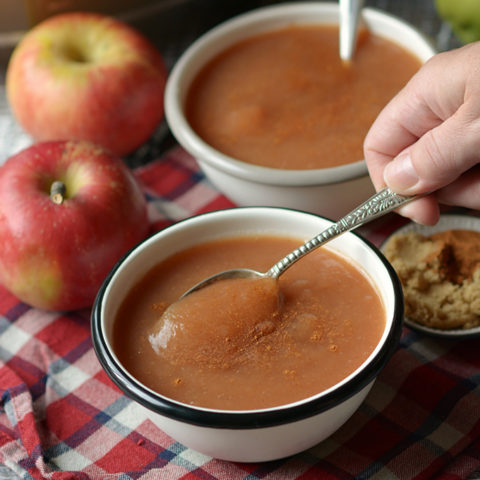 Cinnamon & Brown Sugar Slow Cooker Applesauce
Total Time:
4 hours
30 minutes
After a plentiful harvest, transform those leftover apples into this sweet, velvety smooth dessert-like applesauce!
Ingredients
5 lbs apples of assorted variety,* cut into large cubes
1/2 C light brown sugar
2 Tbsp fresh lemon juice
1 tsp pectin**
1/2 tsp salt
1/2 tsp ground cinnamon
1 C water
Instructions
Combine all of the ingredients in a slow cooker. Mix to evenly coat the apples with the seasoning.
Cook on high for 3-4 hours, stirring twice. Cook three hours for chunky applesauce. Cook four hours for smooth applesauce (pictured here).
Turn off the heat and then mix. For chunky applesauce, mash the apples with a whisk. For smooth applesauce, blend with a hand mixer or blender (note: don't put into a blender until throughly cooled).
Serve warm or chilled. This can be stored in the refrigerator for up to 5 days or in the freezer for up to 3 months.
Notes
*The most flavorful applesauce is made from at least 2 different varieties of apples. I typically use 3-4 varieties, some of which are sweet and some of which are tart. The end result is a more complex and balance flavor 
**I used Ball canning pectin which is typically used for making jams and jellies. Apples naturally contain pectin in their skins. Normally, I cook my applesauce skins on and then go through the arduous process of putting it through a food mill. The pectin in the skin helps to thicken and smooth the applesauce. Since this recipe is about making quick and convenient applesauce, however, I removed the skins and add canning pectin back in.  Most slow cooker applesauce recipes don't call for pectin, but I think that is a miss. That is, unless you enjoy watery applesauce...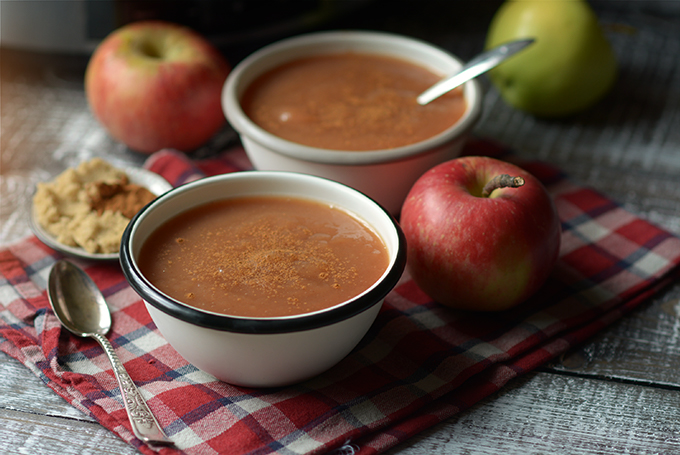 More apple recipes you may enjoy..