Homemade Kettle Corn – Shorter days and chilly weather are the perfect conditions for homemade kettle corn. Gather the family, put on a movie, and dig into this deliciously simple snack!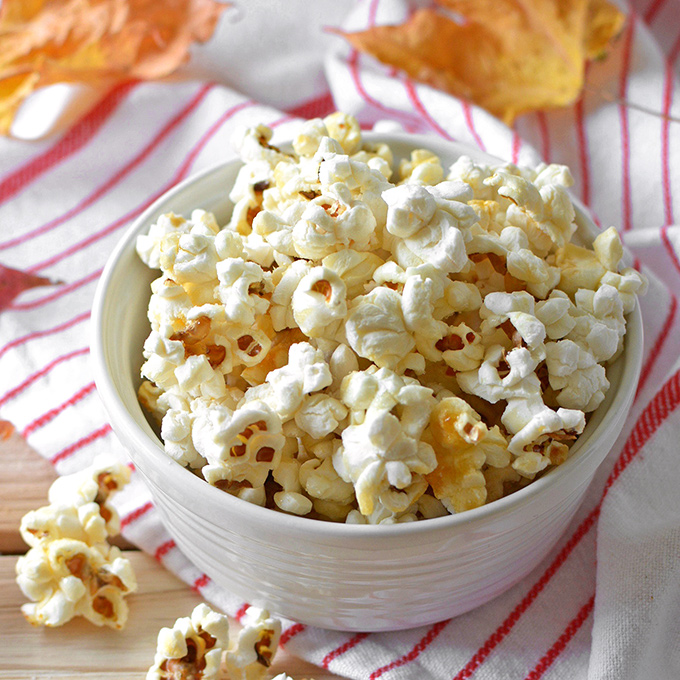 With Thanksgiving about a week away it seems a bit late to be publishing this fall recipe for kettle corn. The truth is that I planned to publish it on November 1st, but much to my surprise my second son decided it was time to join our little family two weeks ahead of schedule! Since then it's been life with a newborn; not much sleep, but lots of snuggles and getting to know the newest member of our family. Stay tuned as I plan on posting photos and stats in the next week!
The photos in this post may have a fall feel, but Christmas-movie-watching season is right around the corner. A good movie deserves a large bowl of this delicious, crunchy, sweet and salty homemade kettle corn for munching on. Not to mention, it's a surprisingly quick and simple recipe to make. I developed this recipe for Simple As That, where I'm a contributing blogger, so be sure to click the link and check out how easy it is to make homemade kettle corn!
If you like this recipe, you may also like…