Grilled Personal Pattypan Pizza – If you think summer squash can't be wild and crazy, think again! These delicious little pizzas will have you saying "More pattypan, please!"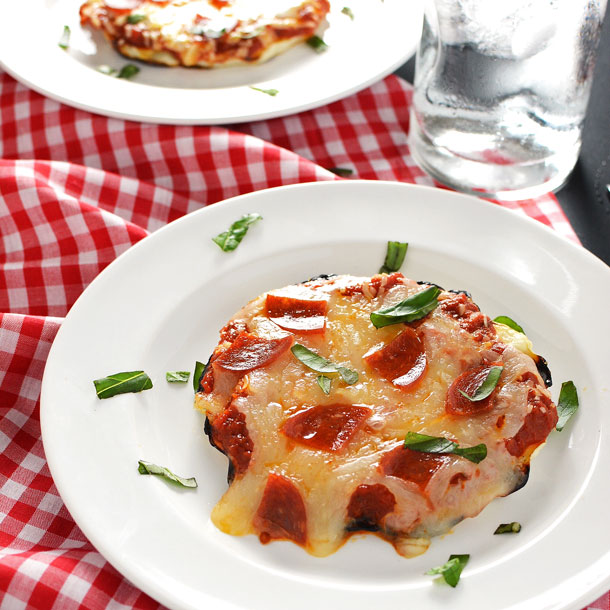 I believe in the sanctity of mealtime, and my husband and I typically run one of those households where we eat a nice dinner around the kitchen table each night and we expect everyone to share something about their day. It's very Leave it to Beaver and it brings our family closer.
One night a week, however, we ditch our 1950's paradise, partly out necessity because of my work schedule, and partly for the fun of it!
Friday nights have come to be affectionately called "Fun Friday," and we totally eat dinner in front of the TV. It's kind of a big deal for our little 4 year old, who thinks that he doesn't get to watch enough television.
Lately, my son has been into nature documentaries, but when that gets a little too gruesome (or embarrassing) for dinner time, we put on old episodes of Shaun the Sheep and crack up over the antics of claymation sheep and their hapless farmer. Yeah, once you have kids, Friday nights really become wild…
My husband, being the helpful and supportive guy he is, started taking charge of Friday night dinner. As you may have noticed from his Strawberry Basil Champagne Cocktail, or from his Sour Cherry Absinthe Cocktail, he has established himself as the mixologist in our household (he's in the kitchen experimenting with an apricot drink as I write this).
The thing is, when it comes to everyday cooking, I think my husband lacks enthusiasm for the task, so he's happy to make (or go purchase) simple things like pizza.
The one exception is cooking on the grill. Perhaps it has something to do with fire, but nonetheless, this recipe for Grilled Personal Pattypan Pizza was inspired by my husband's awesomeness at grilling and making pizza happen!
If you're not sure what a pattypan is, it's this…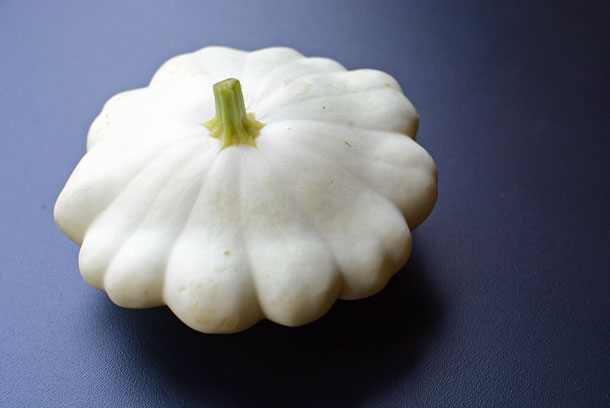 It's an adorable little summer squash that you can hold in one hand. They come in green, yellow, and white varieties. I selected white because it looks the most like a pizza crust!
Pattypan pizzas are really quite simple. All you need is some traditional pizza ingredients and a grill. The great thing is that using squash as the crust cuts out carbs and adds a little extra nutrition to what is traditionally a bit junk-foody.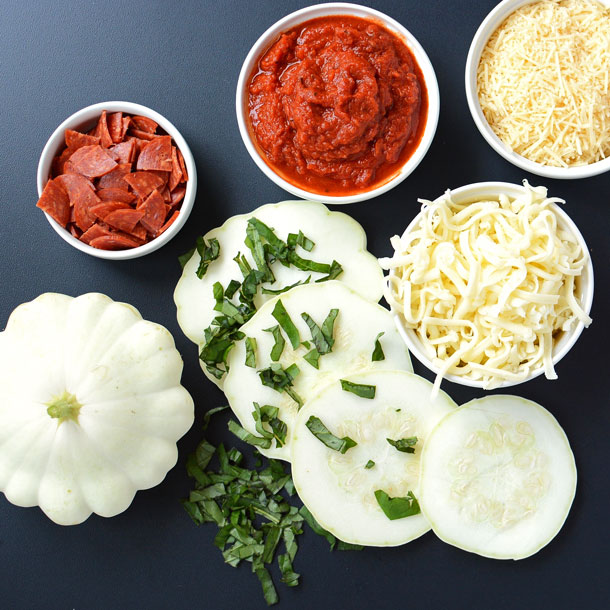 Because of the high moisture content of squash, grilling this recipe is part of what really makes it work, allowing air to get under the squash as it cooks and preventing sogginess. Not to mention, it adds an amazing grilled flavor!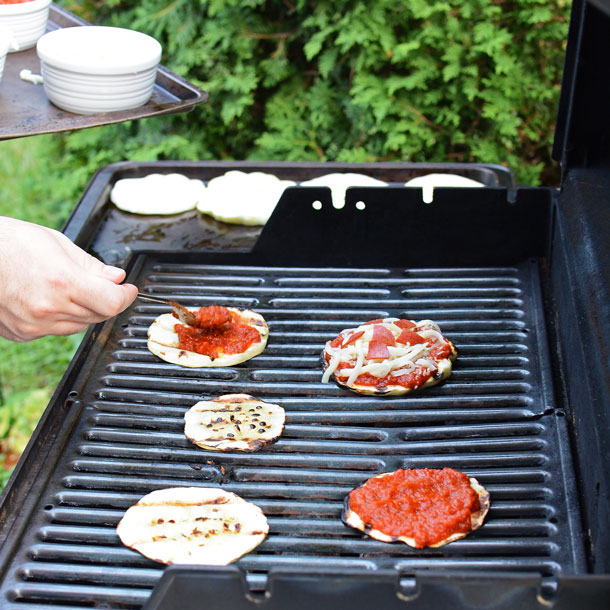 The result is some awesome ewwy, gooey, Friday night goodness…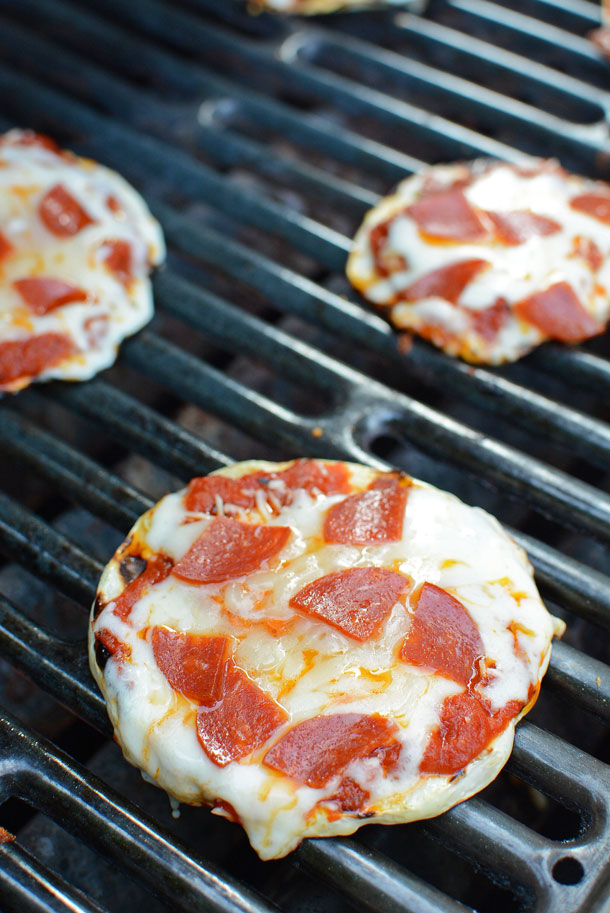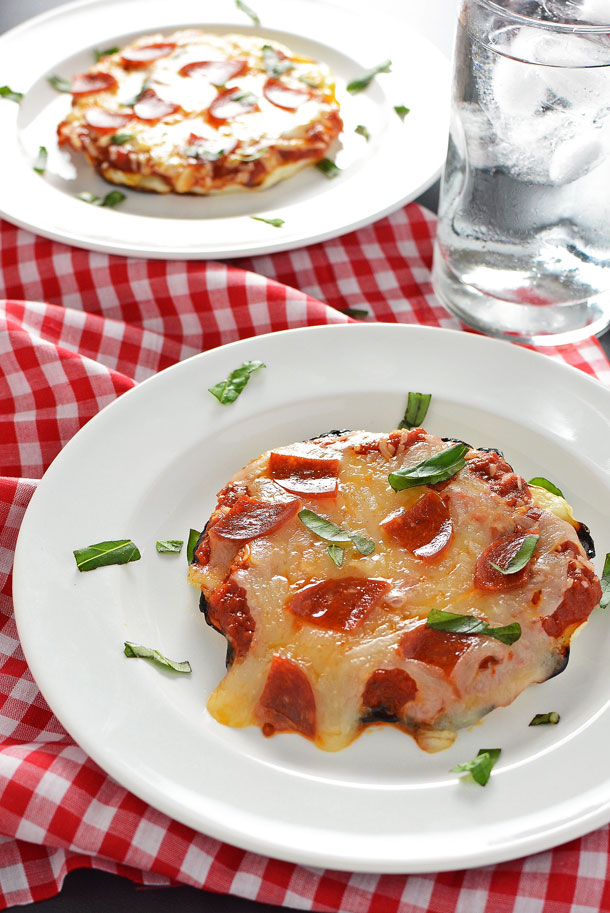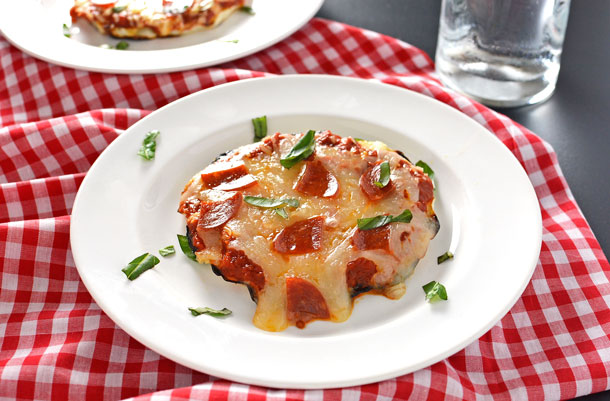 The cute little slices of pattypan pizza are perfect for little hands!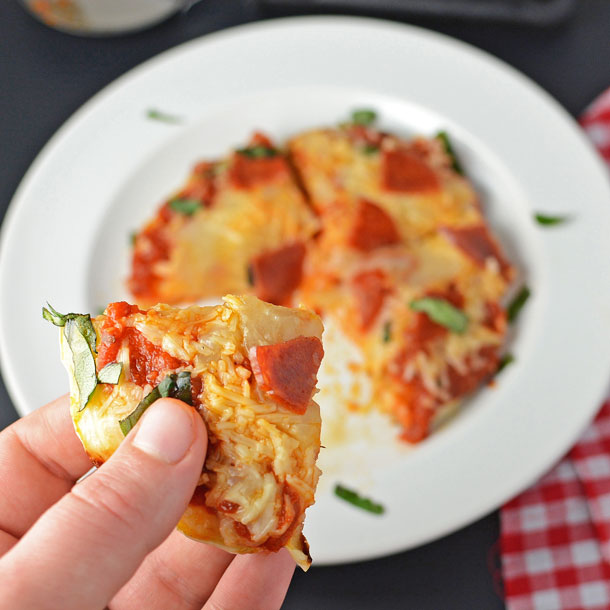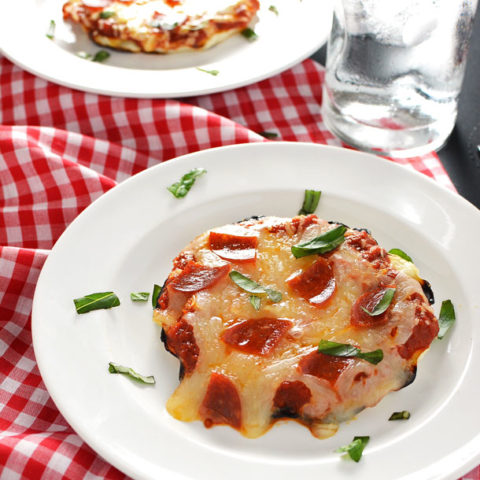 Grilled Personal Pattypan Pizza
Yield: 4

Prep Time: 15 minutes

Cook Time: 10 minutes

Total Time: 25 minutes

If you think summer squash can't be wild and crazy, think again! These delicious little pizzas will have you saying "More pattypan, please!"
Ingredients
3 medium pattypan squash (about 2 lbs)
1 Tbsp olive oil
1 C organic pizza sauce
1 1/2 C shredded low moisture mozzarella cheese
1 C shredded parmesan cheese
1/4 C uncured pepperoni cut into quarters (optional, omit for vegetarian dish)
2 Tbsp roughly chopped basil
Instructions
Preheat and clean your grill.
While the grill is heating prep all of your ingredients. For the pattypan squash, cut it into 1/4 inch thick slices and lightly brush them with olive oil on both sides. For the pizza sauce I selected the pastiest sauce available to prevent my pizza toppings from sliding around while they are on the grill. Otherwise, your prep is very similar to making traditional pizza.
Place the squash slices on the grill over direct high heat (450º-550º F) and grill for 4-5 minutes, with the lid closed as much as possible. You'll want to get some nice grill marks on the squash before turning, so don't move them at all.
Once they are sufficiently grilled on the bottom, flip the slices over and top each slice with a layer of sauce, parmesan, mozzarella, and pepperoni. Continue cooking with the lid closed for about 4 minutes or until the cheese is melted and just starting to bubble.
Carefully remove the pattypan pizzas from the grill using a large spatula. Allow them to sit for 5 minutes and then sprinkle with fresh basil before serving.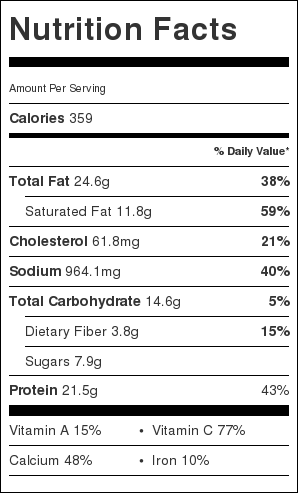 More summer squash recipes…