Baked Corn Pudding – Be a holiday hero when you show up to the family gathering with this delicious sweet-and-savory side dish!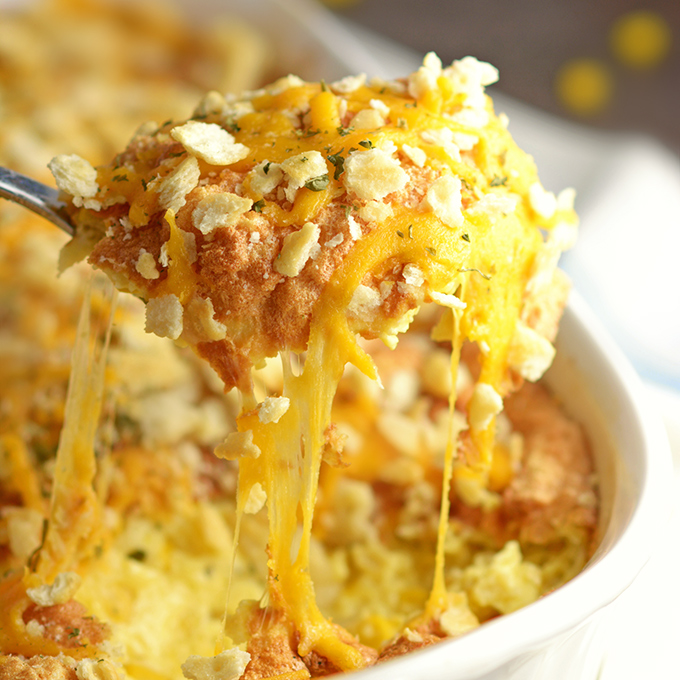 With Thanksgiving just one week away I had to sneak in a recipe for a holiday side dish. Today's recipe for Baked Corn Pudding is actually one that I just had for the first time a couple of years ago on Thanksgiving at my in-law's house. My family's cooking is heavy on French and East Coast influences , but my husband was brought up in a community where it was commonplace to have Amish neighbors. Between the two of us we've had a melding of different food traditions on the holidays and it's been fun for me to try new things!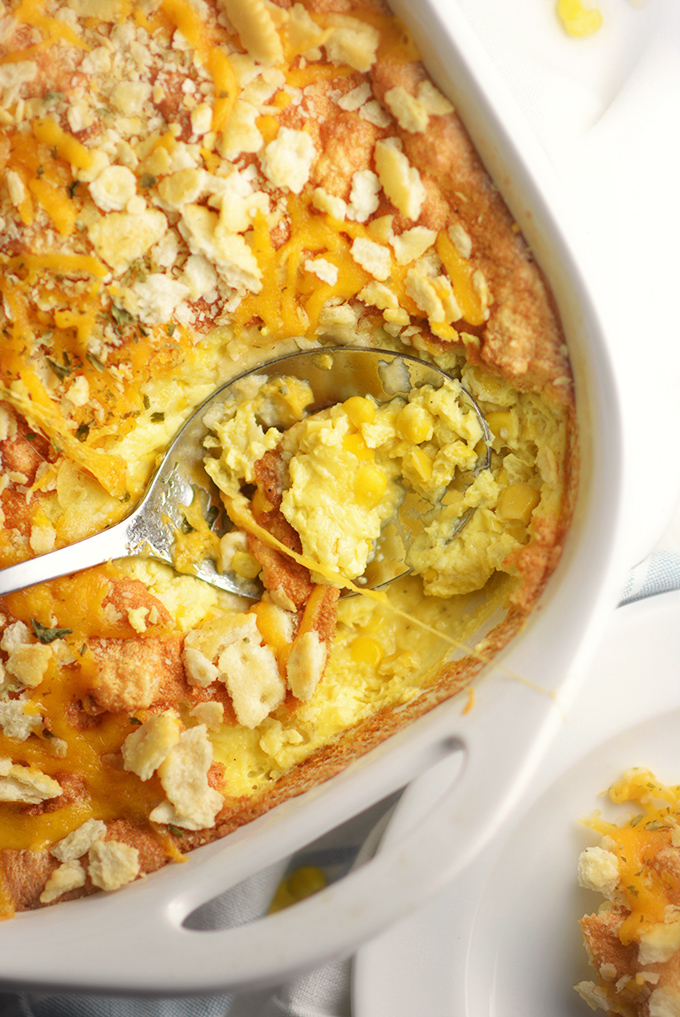 As such, we've been making our own food traditions in my home, and this corn pudding has become a mainstay in my recipe box! This recipe is definitely a nod to my husband's Pennsylvania Dutch-influenced upbringing. And since it was new to me, I actually spent a considerable amount of time poring over and experimenting with corn pudding recipes during the process of developing this one. Along the way I learned that there's a difference between baked corn and baked corn pudding. The former has more of a bread-like texture and the latter is more like a custard. This recipe is of the richer custard variety, befitting the holidays!
To make this rich, holiday side head on over to Simple As That, where I'm a contributing writer. There you can get The Complete Recipe for Baked Corn Pudding. Once you try this recipe, you may just want to make it part of your family's Thanksgiving or Christmas dinner tradition, too!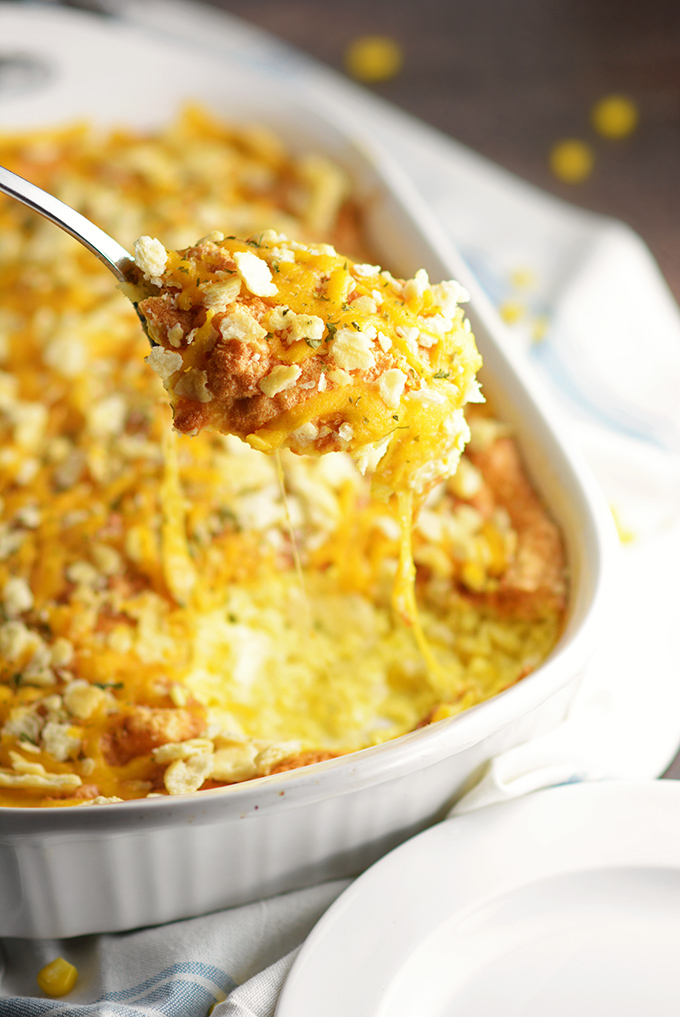 More holiday sides…