Baked Garlic & Herb Shoestring Rutabagas – Change it up a bit and give the rutabaga the place it deserves at your dinner table with this sweet, savory, and nutritious side dish that's a breeze to make.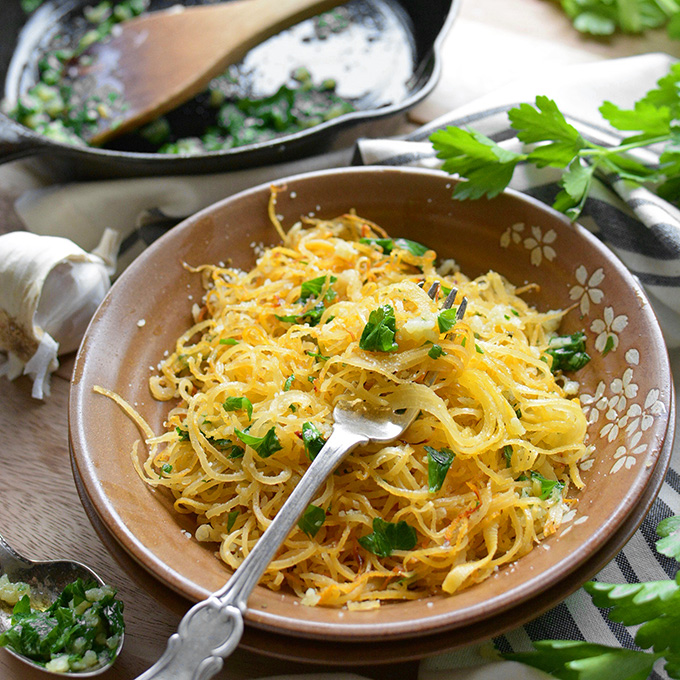 Sadly, this week marked the end of my winter CSA (community supported agriculture) share for the season. With it I received an abundance of microgreens (yay me!), carrots, and one of my winter veggie favorites – rutabagas! I know… Who actually buys those things??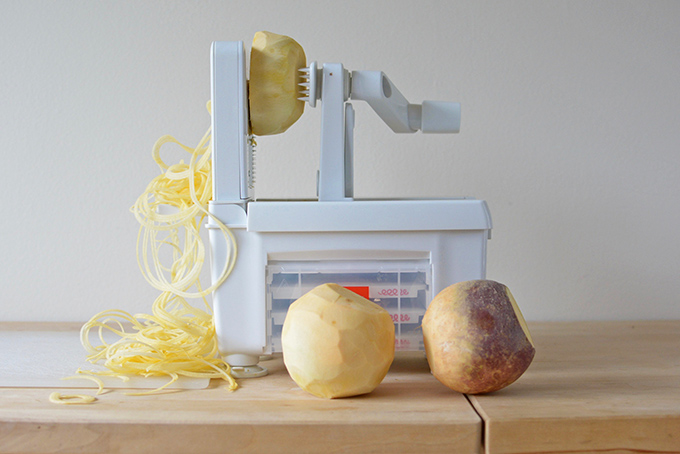 I'd argue that rutabagas (aka "swedes") are deserving of a higher place at the average dinner table. Rutabagas may be of humble appearance and origin, but they cook up into something mighty good.
The earliest known accounts of rutabagas are from Sweden in the 1600s. They were then known in England in the late 1600s and in Scotland in the 1700s, but weren't introduced to America until the 1800s. So maybe it's just that they haven't been absorbed into our collective consciousness for long enough yet.
Perhaps some of the rutabaga's bum rap is because at one point in history rutabagas were used to feed livestock. Additionally, they were considered a food of last resort during food shortages in Germany and France during World War I and II. This, however, likely has less to do with taste and more to do with the fact that they store well and have a long shelf life through the winter months.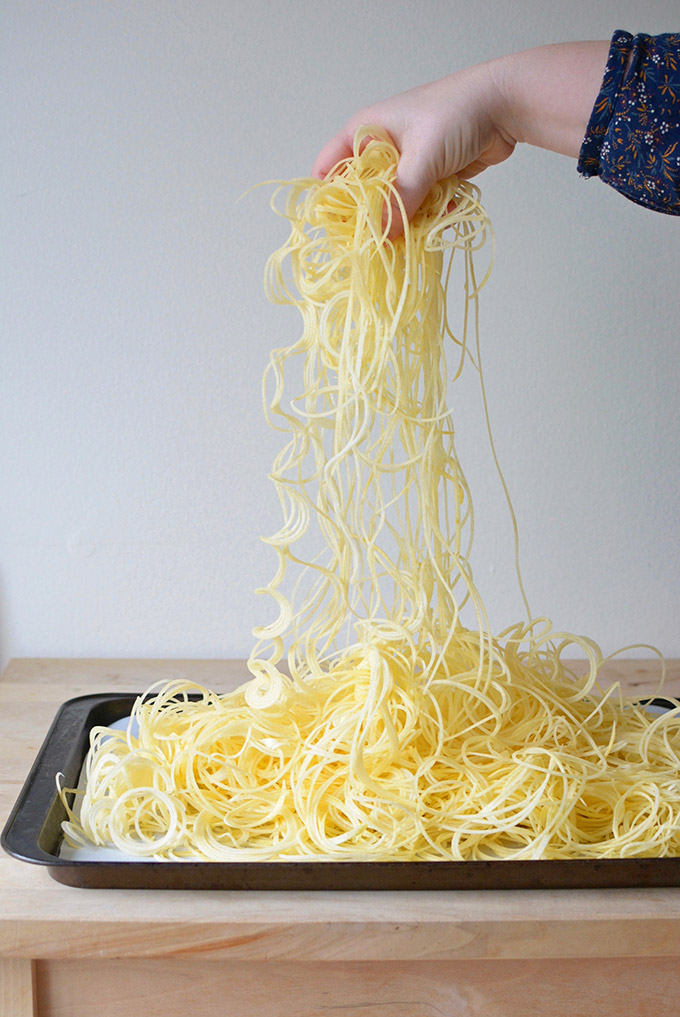 Rutabagas are a cross between a turnip and a cabbage, and as such are a part of the brassica family of vegetables along with things like cabbage and broccoli.
They have a unique, recognizable odor when you cut into them, and when eaten raw they are crunchy and a little bitter.
Traditionally, the rutabaga is boiled, baked or broiled. It is sometimes also julienned and added to salads, but the rutabaga goes through a real transformation when cooked. It becomes soft, sweet, and savory!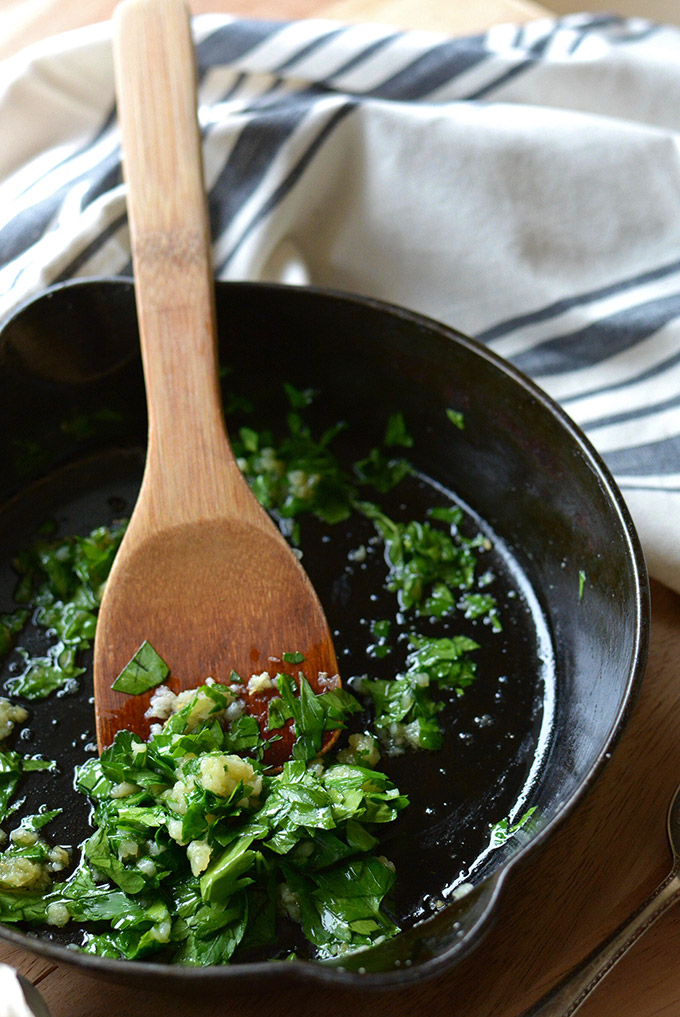 My recipe for Baked Garlic & Herb Shoestring Rutabagas is one that my husband and I can't get enough of, and it's easy to make. The sweet, spiralized, and then baked rutabagas join forces with garlic, olive oil, and parsley for a fresh and savory side dish.
Serve in larger portions in place of a pasta entree. Or, if you're a meat lover, it's delicious with a skirt steak that has been simply seasoned with olive oil, salt, and pepper. Enjoy!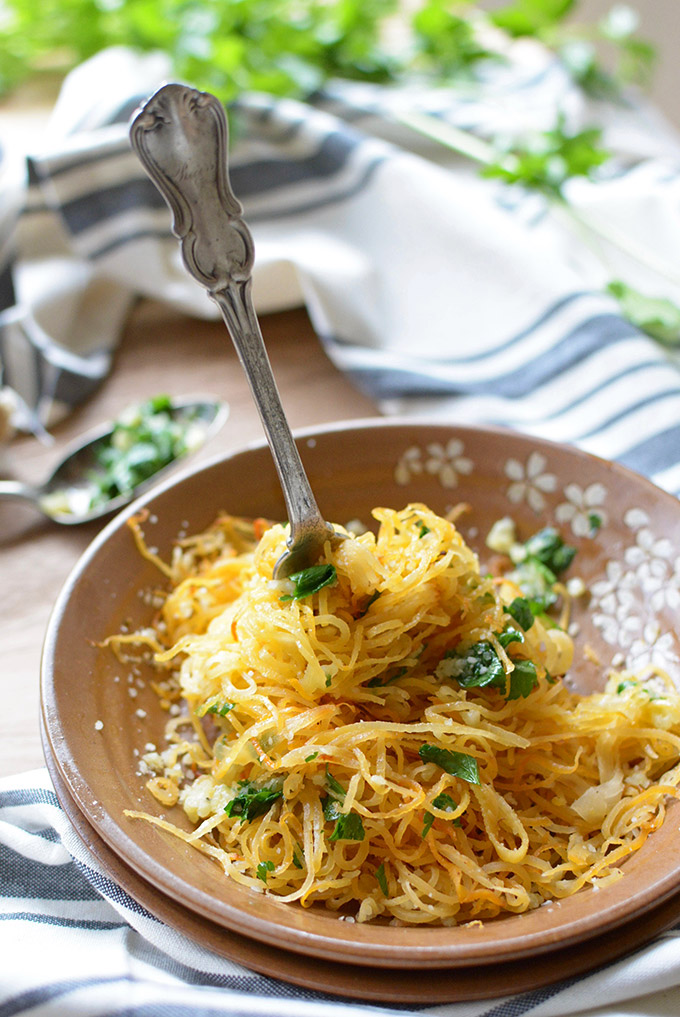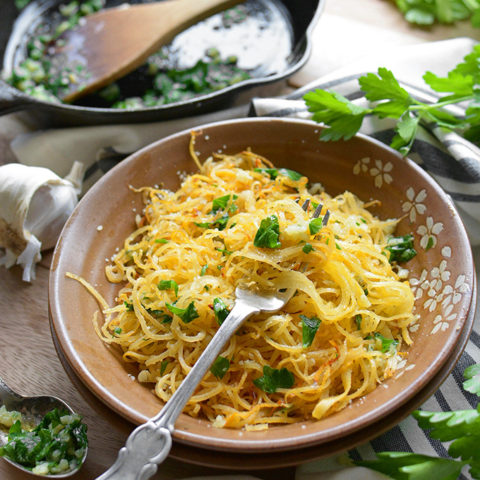 Baked Garlic & Herb Shoestring Rutabagas
Yield: 4

Prep Time: 10 minutes

Cook Time: 35 minutes

Total Time: 45 minutes

Change it up a bit and give the rutabaga the place it deserves at your dinner table with this sweet, savory, and nutritious side dish that's a breeze to make.
Ingredients
Baked Rutabagas
2 lbs rutabagas
2 Tbsp olive oil
1/4 tsp salt
black pepper to taste
2 Tbsp fresh finely grated parmesan or nutritional yeast to taste
Garlic Herb Oil
1 Tbsp olive oil
5-6 garlic cloves minced
1/2 C fresh chopped parsley
Instructions
Preheat oven to 400ºF.
Peel and cut the ends off of 2-3 rutabagas (about 2 lbs). Run the rutabagas through a spiralizer on the finest setting.
Place the spiralized rutabagas on a parchment-lined baking sheet, drizzle with 2 Tbsp of olive oil, and season with salt and pepper. Evenly coat the rutabagas with the olive oil and seasoning by gently mixing with your hands.
Evenly spread the spiralized rutabagas out on the baking sheet and cook at 400ºF for 30-35 minutes. You will know that the rutabagas are done cooking once they become soft, darker in color, and slightly translucent.
Make the garlic herb oil while the rutabagas are cooking. Heat 1 Tbsp of olive oil over medium heat and add 5-6 cloves of minced garlic. Cook 1-2 minutes and remove from the heat. Stir in the fresh chopped parsley right before serving.
Once the rutabagas are done cooking, serve immediately, drizzled with the garlic herb oil and then sprinkle with a little freshly grated parmesan cheese or nutritional yeast for a vegan alternative.
If you enjoyed this recipe, you may also enjoy…