Beef Stroganoff – A classic comfort food this rich and satisfying should be done right. This simple guide will help you achieve scratch-made Stroganoff perfection!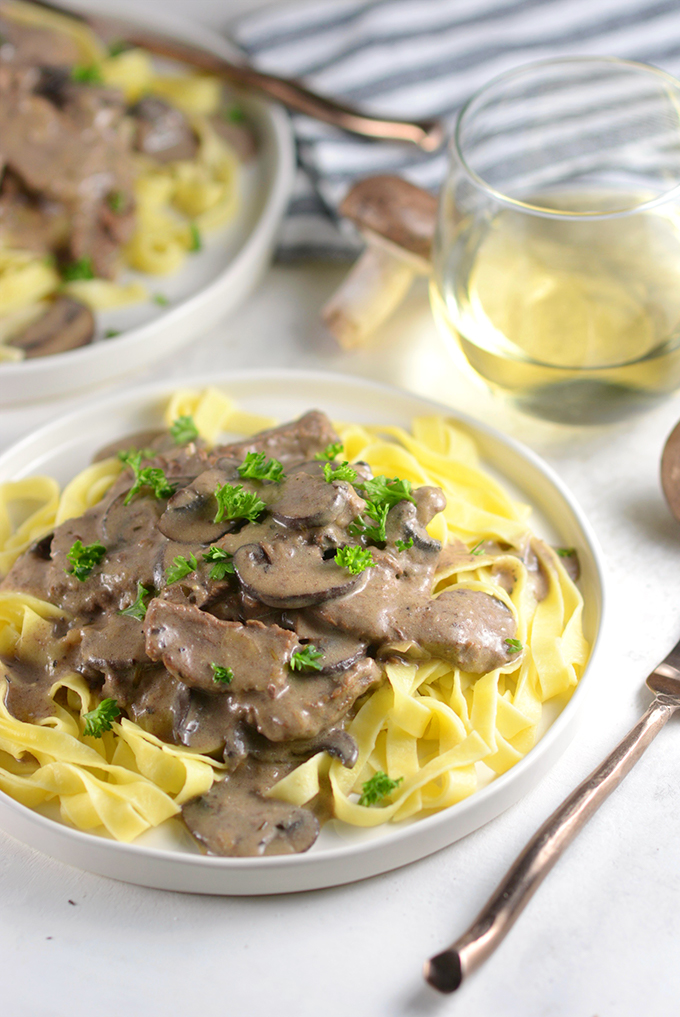 I have no memory of eating Beef Stroganoff as a kid. One day, a few years into our marriage, my husband mentioned in passing that he liked Beef Stroganoff. It was one of those moments where I was like, "oh yeah, I guess that's a thing people eat…"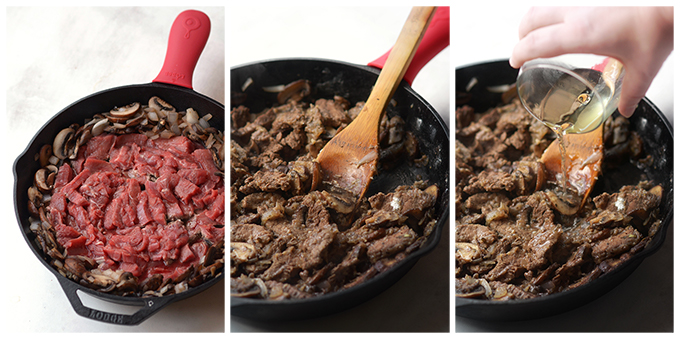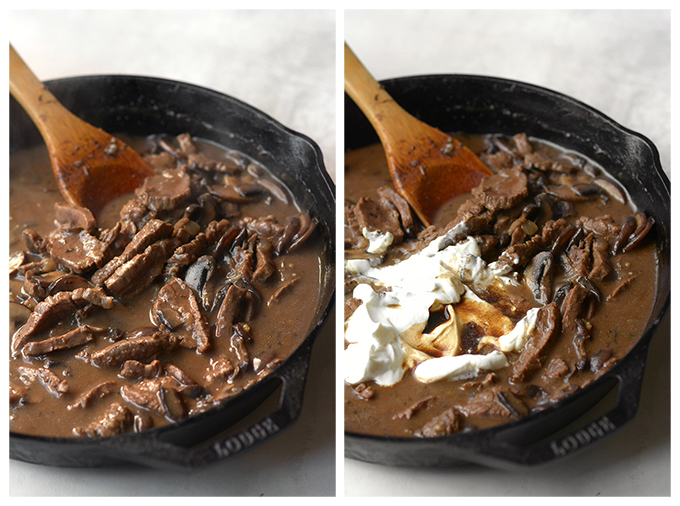 I'm not sure why my mom never made it. It's kind of a standard, classic dish. As a kid she made killer stew, roast beef sandwiches, and beef roast, but never a time do I recall the stroganoff…
It turns out that my husband is a big fan of the stuff. Apparently, he grew up eating it pretty regularly. Had I known I would have made it for him much sooner!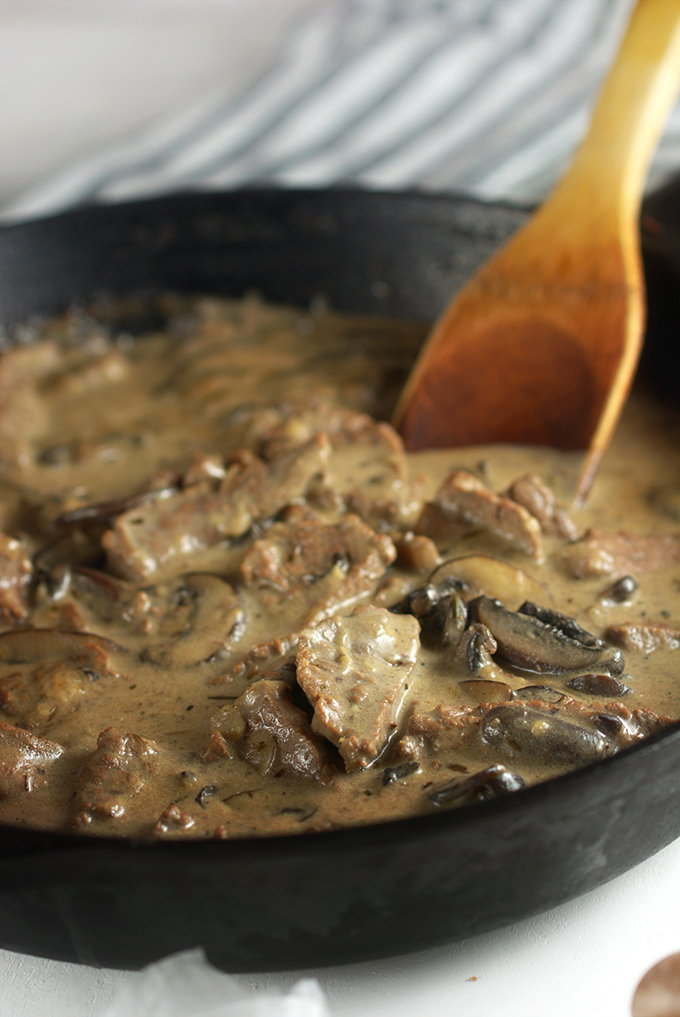 The childhood version my husband grew up on came from some sort of instant spice packet and was lacking in mushrooms. The food blogger I am, I decided to take a more traditional approach and make my Beef Stroganoff from scratch.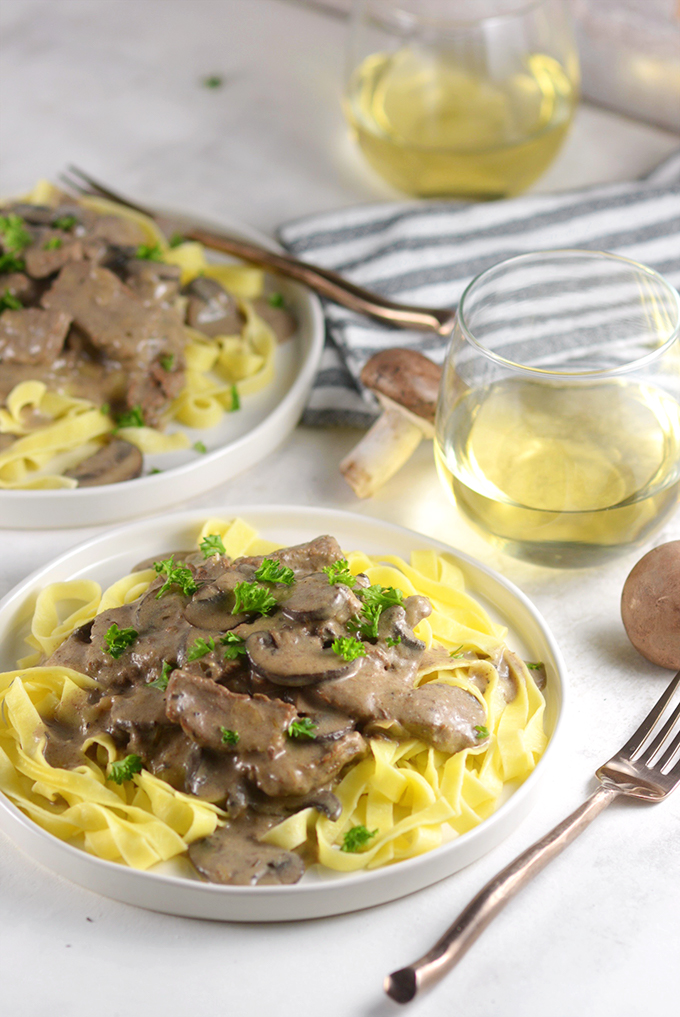 As he's proofing this blog post, my husband can correct me if I'm wrong, but I'm fairly certain the from-scratch version wins out big time. (Editor's note: she's absolutely right.) I have since tried a Beef Stroganoff spice packet. It's very salt-forward…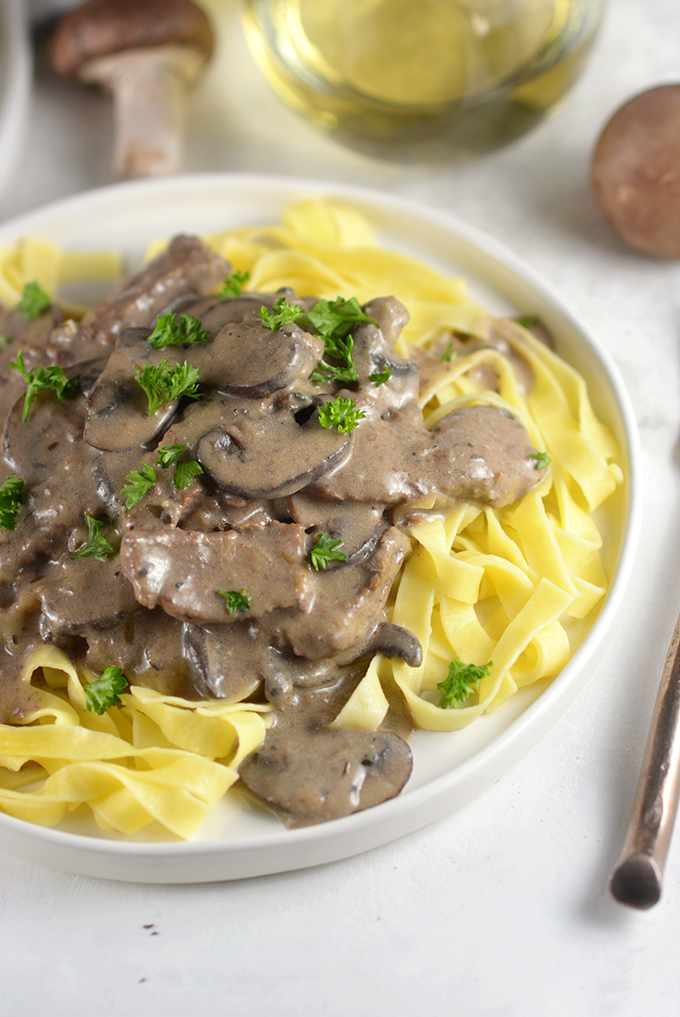 When it comes to traditional recipes that have stood the test of time, I think it's worth the effort of cooking them up right. White wine, fresh onions, fresh garlic, butter, and sour cream give the from-scratch version of Beef Stroganoff a WOW factor deserving of a classic.
And let me tell you, this Stroganoff virgin is sold for life!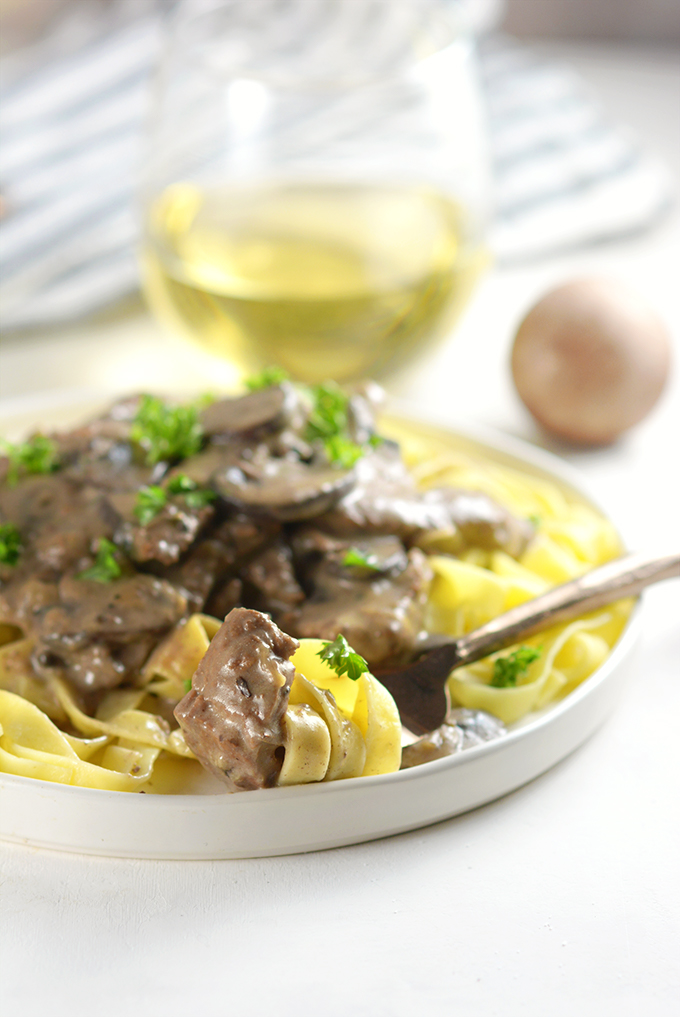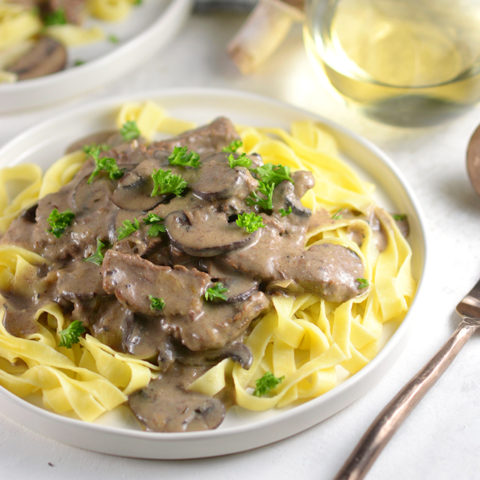 Beef Stroganoff
Additional Time:
15 minutes
A classic comfort food this rich and satisfying should be done right. This simple guide will help you achieve scratch-made Stroganoff perfection!
Ingredients
4 Tbsp butter, divided
1 1/2 C white onion, chopped
16 oz baby bella mushrooms, sliced
1 1/2 lbs flank steak, cut into thin strips
4 cloves garlic, minced
3 Tbsp flour
1 tsp dried thyme
1/2 tsp black pepper
1/4 C dry white wine
4 C beef stock
2 tsp Worcestershire
1/2 C sour cream
1 8 oz package egg noodles
parsley, chopped for garnish (optional)
Instructions
Sauté the mushrooms and onion with 1 Tbsp of butter In a large skillet over medium-high heat until the mushrooms are softened and the onions are translucent. About 5 minutes.
Push the onions and mushrooms to the edges of the skillet and add the flank steak to the center. Sauté until the steak begin to brown and then flip and sauté until cooked through. About 5 minutes
Add an additional 3 Tbsp of butter to the pan along with the minced garlic, dried thyme, and black pepper. Sauté for 1 minute. After this, add 3 Tbsp of flour and cook for another minute.
Next make the sauce. Slowly mix in the dry white wine until it creates a thick, bubbly paste with the flour. Once the bubbly paste is formed, slowly add in the beef stock, continuously stirring to prevent clumps.
Once the beef stock is combined, bring it to a boil over high heat, then reduce the heat to bring the sauce to a simmer. Simmer, stirring frequently and scraping the bottom of the skillet, until the sauce is reduced by half. About 15-20 minutes.
While the sauce is reducing, prepare the egg noodles per their package instructions.
Remove the sauce from the heat. Once it has stopped bubbling, stir in the Worcestershire sauce and the sour cream.
Serve hot with a portion of beef and gravy spooned over egg noodles. Garnish with parsley as desired.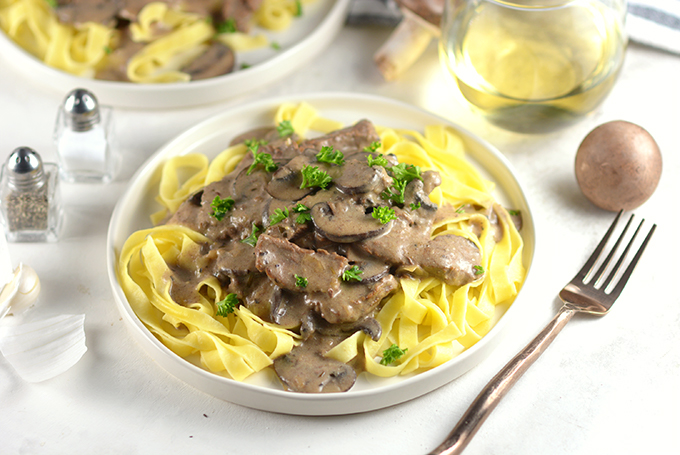 You may also enjoy…