Honey Baked Pineapple Ham – Make a meal fit for a king or queen and have leftovers to enjoy for weeks with this delicious, sweet-and-savory recipe.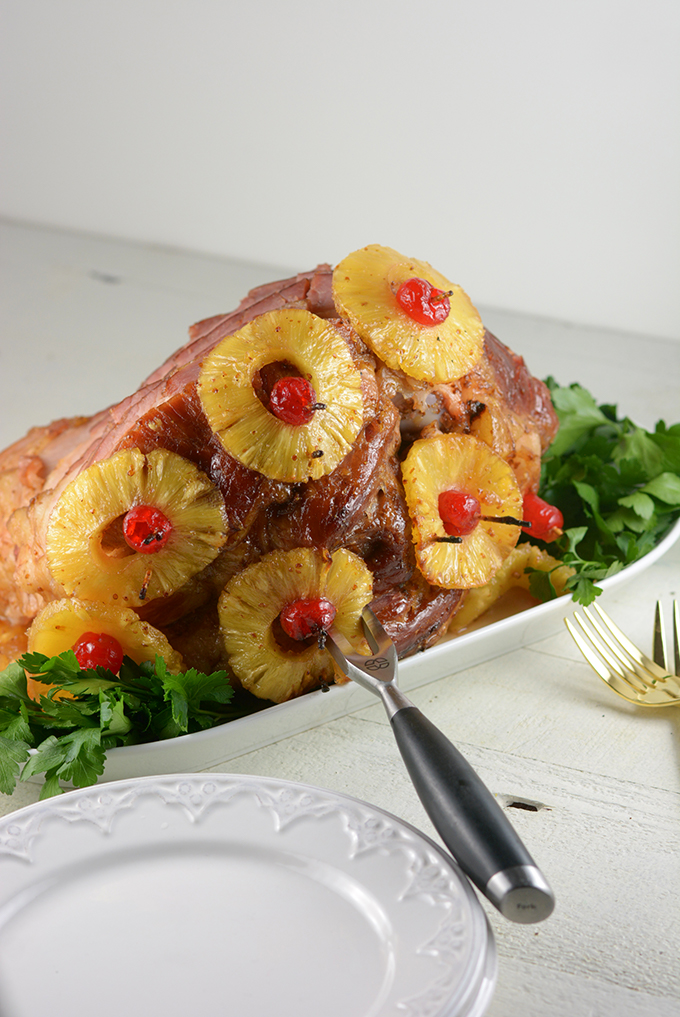 When I was shopping yesterday I noticed a pile of honey hams in the refrigerator case. They were all wrapped in shiny gold foil waiting to be taken home to be made into something wonderful. The problem was that everyone was too distracted with piling their carts high with frozen and canned items, as well as toilet paper, to notice the pretty hams.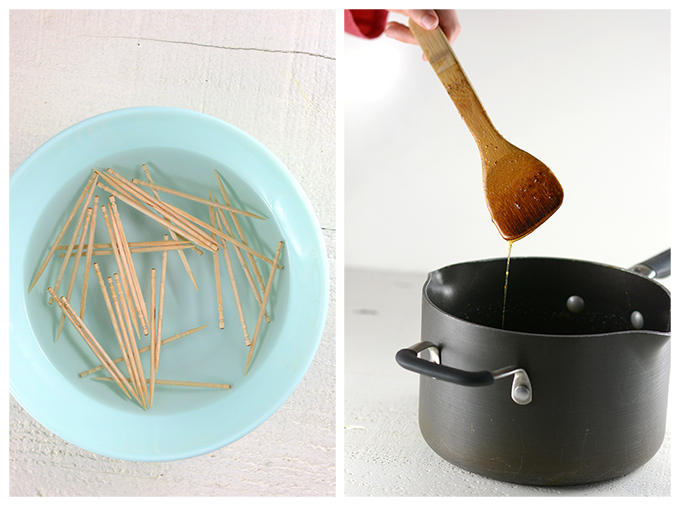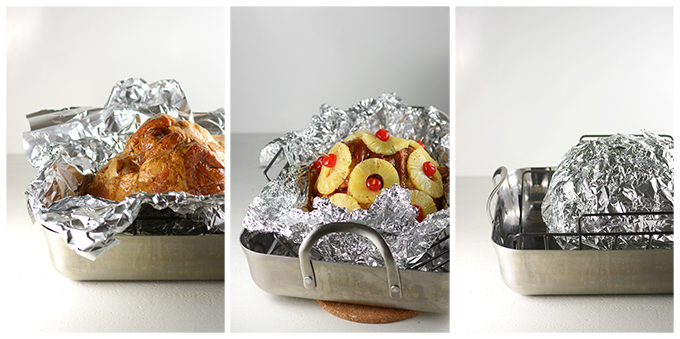 As I'm writing this we're in the middle of the COVID-19 pandemic. My community, a Philadelphia suburb, has been hit fairly hard so far. The governor has even mandated "stay at home" orders for my county.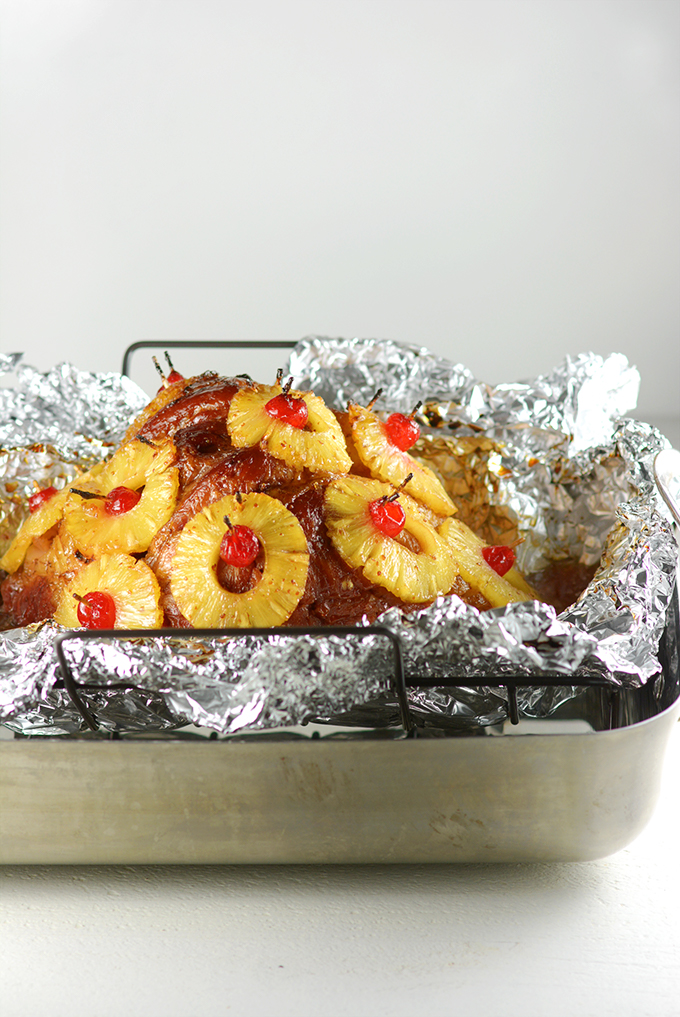 I always make a honey ham at least twice a year. Once at Christmas and again at Easter. Normally, my family has a traditional multigenerational Easter dinner, during which we're able to eat our way through a considerable amount of ham.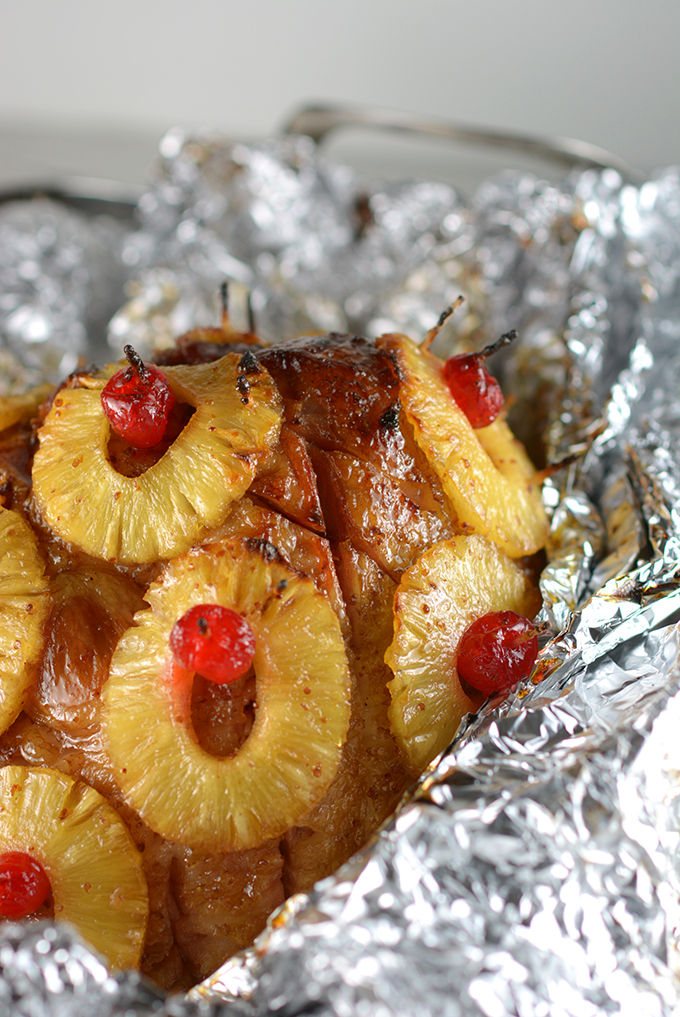 Sadly, this year no families will be having large dinners. Easter will be small gatherings with the people we live with. Whether it be one or two, or if you're lucky, five.
As such, I can't help but wonder how popular honey hams are going to be this spring. I mean, who wouldn't want a tantalizing, juicy, honey ham with tons of leftovers after months of canned ham as your only alternative?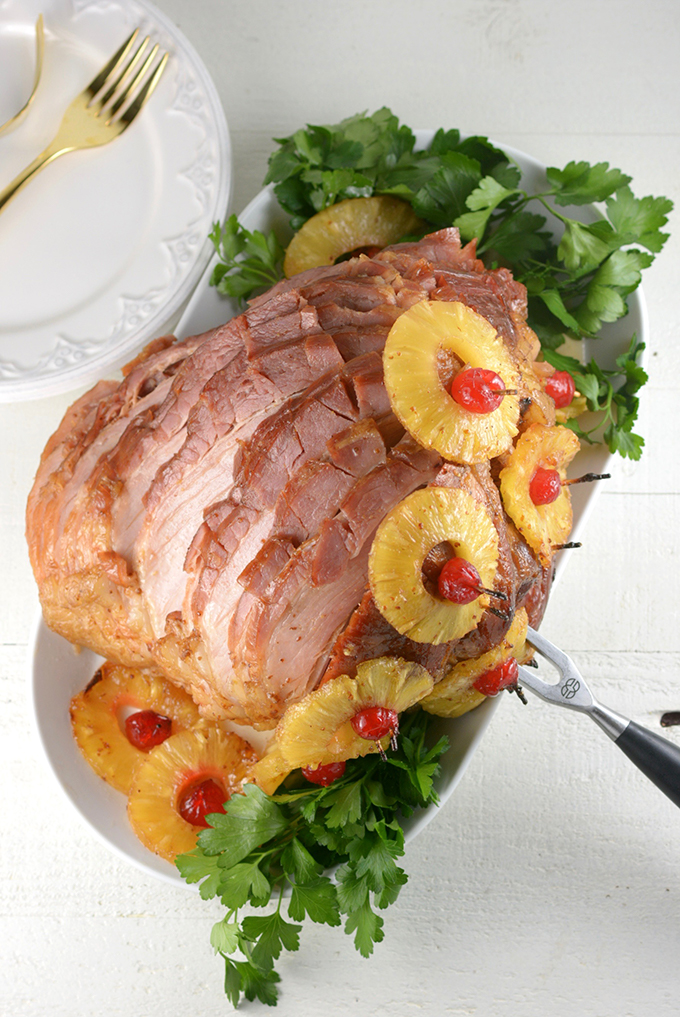 So put down the toilet paper and pick up a spiral-cut ham! If the whole "tantalizing" aspect of making a ham doesn't get you, I'm going to argue that all those leftovers are a great way to prep for the possibility of being quarantined. Ham freezes well and there are so many tasty meals you can make for weeks to come! Here's a few from my archives to help you out…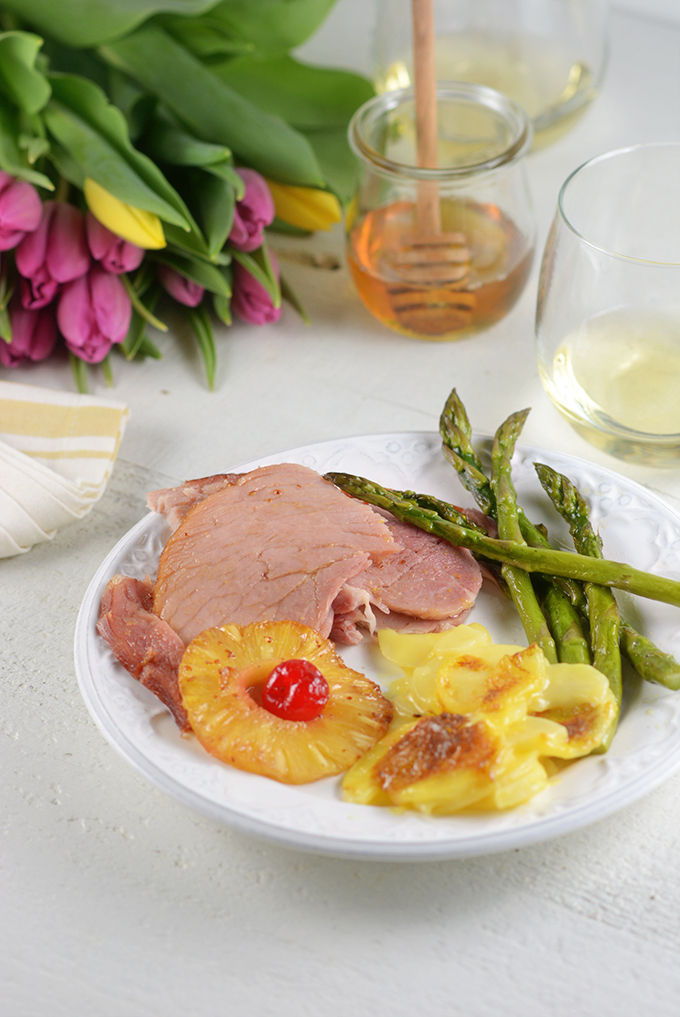 Recipes to make with leftover ham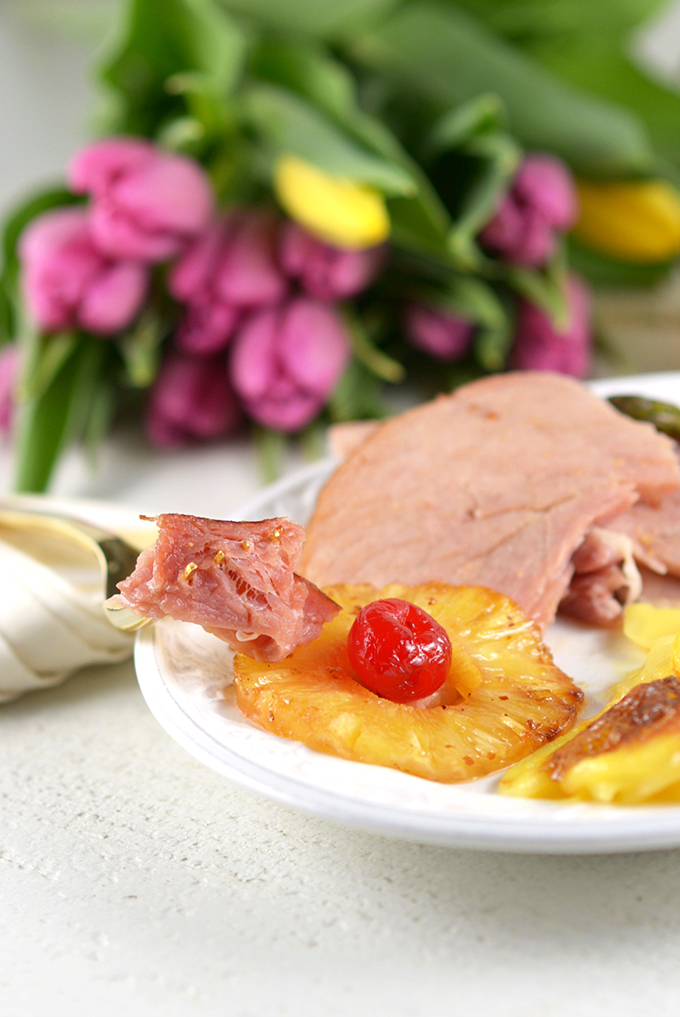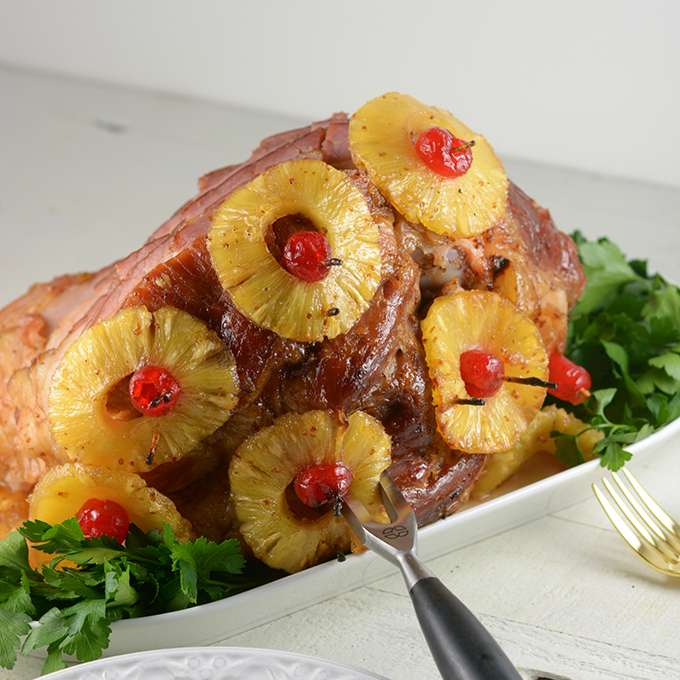 Honey Baked Pineapple Ham
Cook Time:
1 hour
45 minutes
Total Time:
2 hours
10 minutes
Make a meal fit for a king or queen and have leftovers to enjoy for weeks with this delicious, sweet-and-savory recipe.
Ingredients
1 7-10 lb fully cooked spiral-sliced bone-in half ham
1 8 oz canned pineapple rings, juice reserved
1 C honey
2 C light brown sugar
1 Tbsp apple cider vinegar
1 Tbsp dijon mustard
1/8 tsp ground cloves
maraschino cherries
Instructions
Allow the ham to come to room temperature for 1 hour before beginning.
Place the oven rack on the bottom third of the oven. Preheat oven to 325ºF. Place a handful of toothpicks into a dish with water and allow them to soak for use later.
Use a knife to score the ham diagonally on both sides as to create a diamond pattern. Place the ham, slice side down, on a generous amount of aluminum foil. It has to be enough to encase the ham, so as to not let the juices leak out. Gently, partially wrap the foil half way up the ham and place it into a roasting pan. Using a wire rack is preferred, but not required.
In a large sauce pan combine the honey, light brown sugar, reserved pineapple juice, cider vinegar, and mustard. Mix until evenly combined.
Pour 3/4 C of the glaze mixture over the ham. Tightly wrap the seasoned ham in the foil, as to not let juices or steam escape. Bake, covered, in a 325ºF oven until 1 hour has passed.
Bring the remaining glaze mixture to a boil and then reduce to a simmer. Simmer until reduced by one third. Set aside to use later.
After 1 hour has passed, peel back the foil tent. Using a pastry brush, glaze the ham so that it is completely coated. Using toothpicks, arrange pineapple rings over the top of the ham, securing them by placing a maraschino cherry in the center held in place with one of the soaked toothpicks. You may need to use an extra toothpick or two on pineapple slices that are having trouble staying up. Apply a second layer of glaze over the pineapple rings.
Return the ham to the oven and then cook for another 45 minutes to 1 hour*, reglazing every 15 minutes. You may run out of glaze. If that's the case, reglaze with the juices that the ham is cooking in.
Turn the oven up to 400ºF. Glaze one last time. Return to the oven and cook for 10-15 minutes.
Once heated through to an internal temperature of 140ºF, remove the ham from the oven and allow it to rest for 10 minutes. Serve on a large serving platter for dramatic effect, or serve sliced, with pineapples and cherries scattered on the platter. Serve each slice of ham with a pineapple ring and a cherry.
Notes
*This cook time could vary widely based on the size of your ham. Anticipate that your total cook time will be 10-12 minutes per pound of ham.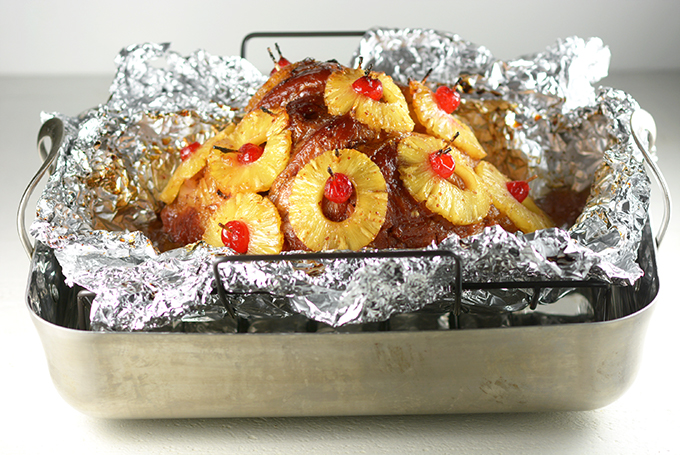 You May Also Enjoy…