Cucumber Tuna Salad Bites – When the summer heat is at its peak, sometimes you just don't feel like cooking. Thankfully, these tasty little party appetizers are cool, crunchy, and require ZERO oven time!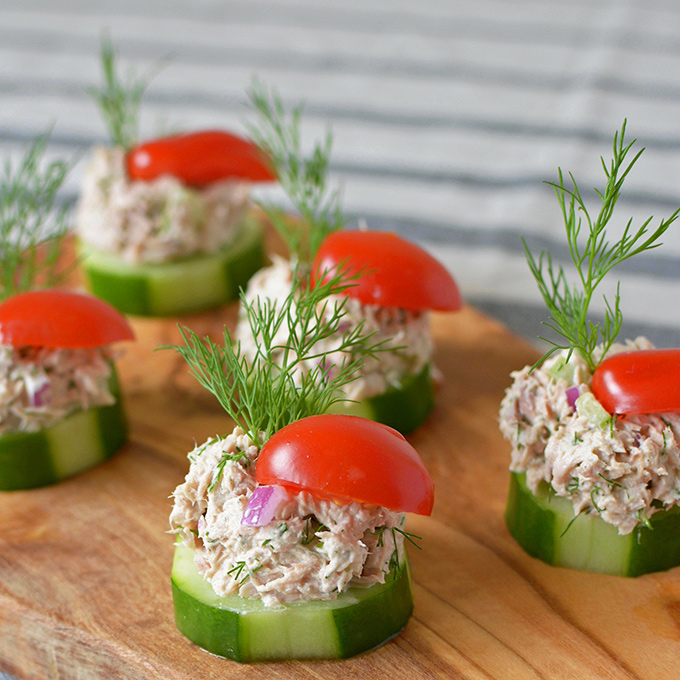 So, I hear there's a heat wave rolling toward my city this week. We're talking 99ºF, humid, sticky, swampy Philadelphia weather.
Because of the cursed humidity, Philly is a city where the heat index (a.k.a., the "feels-like" temperature) really matters. A high of 99º easily becomes a heat index of 110º.
Normally, I'm a pretty good sport about this, and even embrace the opportunity for a lazy afternoon at the pool with my son, but being pregnant has made me more cranky about the whole thing.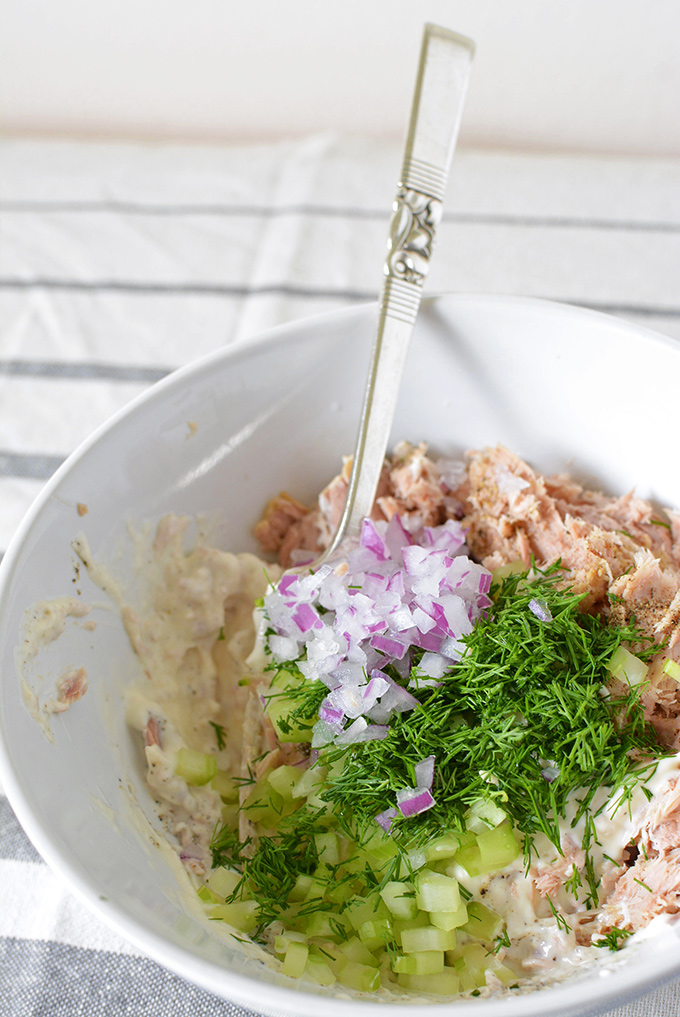 With the soaring temperatures, I've happily taken advantage of every opportunity to abandon my stove and make dinner on the grill, or even ditch cooking entirely for chilled recipes.
Today's Cucumber Tuna Salad Bites is one such recipe I looove! It's crunchy, cool, and refreshing. And I didn't just stuff the cucumber with some tuna mixed with mayo, either… The tuna salad is garnished with celery, red onion, dill, and lemon, giving it great flavor.
These are perfect as a fun, flavorful summer lunch, or serve them up as a fresh appetizer at your next party or barbecue.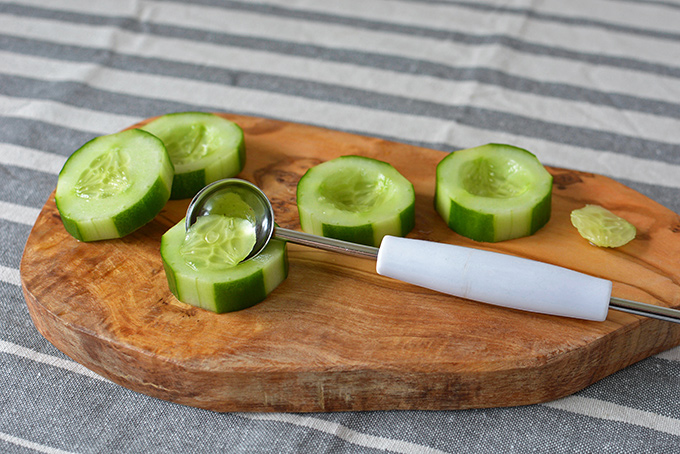 NASA reports that June was the hottest month on record for the world and that the world has been experiencing a 14-month heat wave internationally. In fact, the Arctic sea ice covers 40% less of the Earth's surface than it did just 30 years ago. Perhaps more than a little heat wave…
This blog is all about seasonal eating and supporting local, sustainable farming practices. Naturally, news like this raises concerns in my mind about issues of climate change and what kind of Earth I'm leaving behind for future generations.
I'd love to hear what you think. Have you been feeling the heat in your corner of the world? What have you been doing to keep cool? And have you thought about what you're doing to keep this earth beautiful?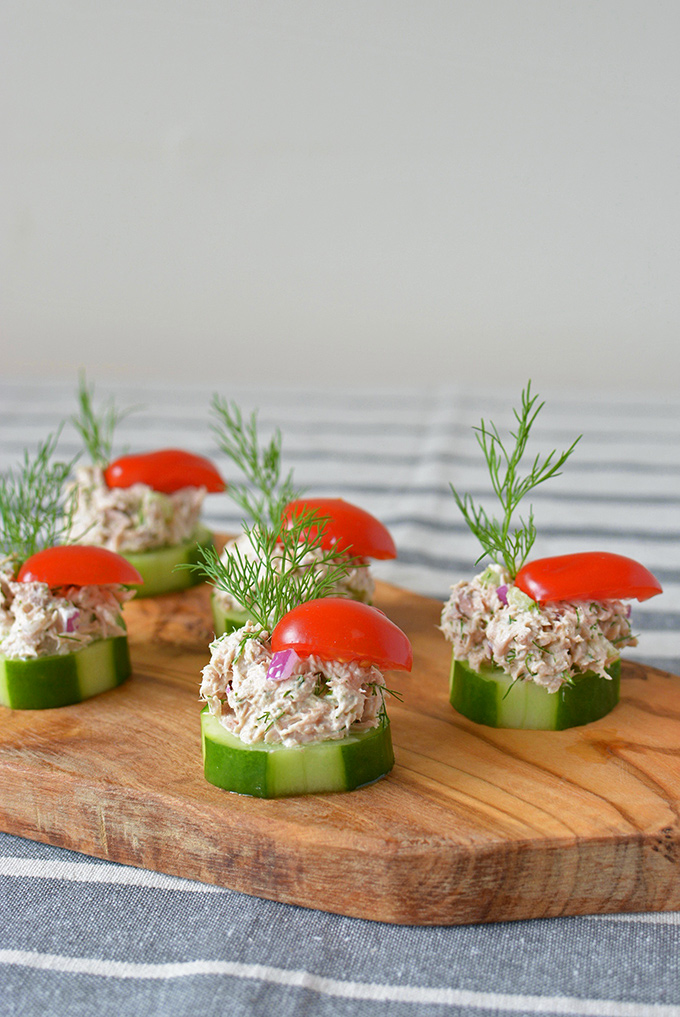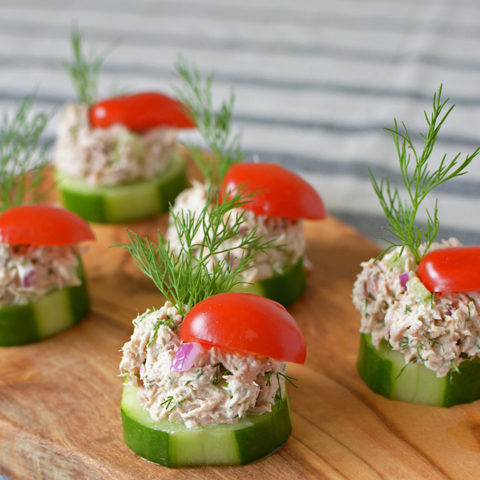 Cucumber Tuna Salad Bites
Yield: 4 servings

Prep Time: 15 minutes

Total Time: 15 minutes

When the summer heat is at its peak, sometimes you just don't feel like cooking. Thankfully, these tasty little bites are cool, crunchy, and require zero oven time!
Ingredients
1 5 oz can chunk light tuna in water, drained well
2 tsp minced red onion, soaked in cold water for 5 minutes, then drained and rinsed
1 Tbsp minced celery
1 Tbsp minced dill
1/4 C mayo
1/2 tsp fresh lemon juice
1/8 tsp black pepper
2 cucumbers with slices down the sides
3 grape tomatoes sliced into quarters
Dill sprigs for garnish
Instructions
Combine the tuna, red onion, celery, dill, mayo, lemon juice, and black pepper in a bowl. Mix together with a fork while breaking up the tuna until evenly combined.
Peel 4 slices of evenly-spaced skin off of the cucumbers, creating a striped pattern. Cut the cucumber in 1/3-1/2 inch slices and then, using a melon baller, scoop out the center, leaving the bottom of the slice intact to create a cup. Plan on making about 12 cucumber cups.
Scoop 1 heaping teaspoon of tuna salad into each cucumber slice. Garnish with 1/4 of a sliced grape tomato and a sprig of dill. Serve immediately.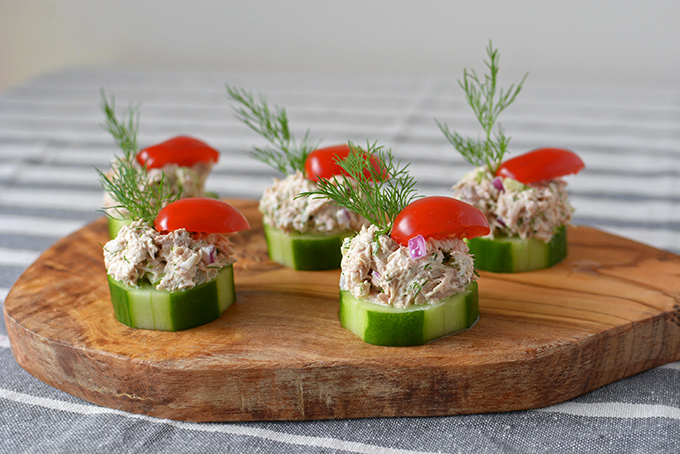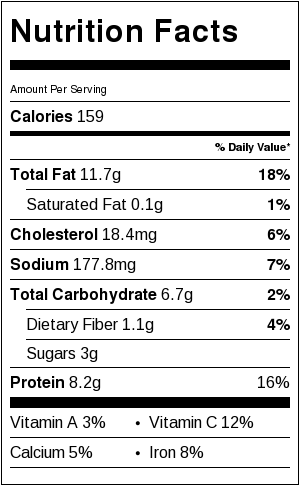 If you enjoyed this recipe, you may also enjoy…